Mayor Isko Moreno Reveals Brand New Lagusnilad Underpass to Open Soon
But will it withstand Metro Manila flooding?
by Kyzia Maramara | June 24, 2020
The once grimy underpass that connects the walled city of Intramuros to the Manila City Hall is nearing the completion of its renovation. Metro Manila Mayor Isko Moreno took to Facebook to post photos unveiling the new Lagusnilad Underpass.
"May krisis man o wala, tuloy ang gobyerno. Soon, we will unveil the new Lagusnilad Underpass," he says.
The photos reveal a clean passageway, decorative tiled walls, and a vertical garden. Warm lights line the ceiling and the stairs are finished off with non-skid tiles. Above the underpass, plant pots hung vertically line the panels. Mayor Isko says the project is part of a bid to a cleaner Metro Manila.
Mayor Isko also credits the Department of Engineering and Public Works headed by Engr. Armand Andres for the project. He adds that the project is expected to be finished in a few weeks.
Prior to the renovation, the Lagusnilad Underpass was filled with stalls and vendors including the well-loved secondhand bookstore
Books from Underground
(which currently accepts online orders).
When the rehabilitation projects started in mid-2019, the vendors were displaced, much like what happened when the Mayor cleared Divisoria and Recto's congested streets. The move has caused an uproar from the people and petitions to bring the stalls back. For the Manila underpass, only the Books from Underground stall was allowed to operate once the underpass opens.
There's no word yet on whether Mayor Isko will allow other vendors to rent out more stalls.
Renovations started in July 2019
Awaiting the monsoon season
Metro Manila is a nightmare during the monsoon season where the slightest downpour clogs pipes and floods streets. The Lagusnilad Underpass is one of the areas in Metro Manila that's notorious for being heavily affected. In 2012, the entire underpass was submerged underwater in one of the worst typhoons experienced in the country. Now that we're in the first few weeks of the rainy season, the question on everyone's mind is can this sparkling, brand new underpass weather out Metro Manila floods and emerge immaculately? Only time can tell.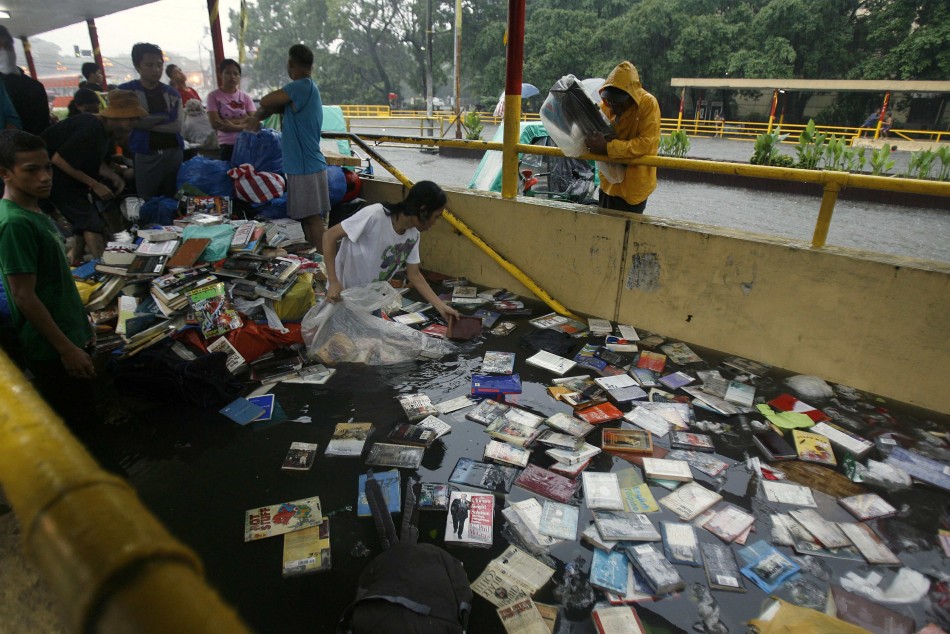 The Books from Underground bookstore was a casualty of a 2012 flood
What do you think of the renovation?