Obscure Guides: Hanoi, Vietnam
Enjoy Hanoi!
by Jaime Perez-Rubio | January 12, 2016
[buffer id="bar"] Hanoi, the capital of Vietnam, is a frequented destination for travelers from all over the world. It is known for its centuries-old architecture and its rich culture. People love to visit Hanoi mostly because of the food and its culture. The heart of Hanoi is the famed Old Quarter, where everything is arranged chaotically in narrow streets. The beauty of Hanoi lies in its Chaos so try not to get too overwhelmed. To make things easier, here is an obscure guide for Hanoi, Vietnam.
Vietnam Backpacker Hostels – The Original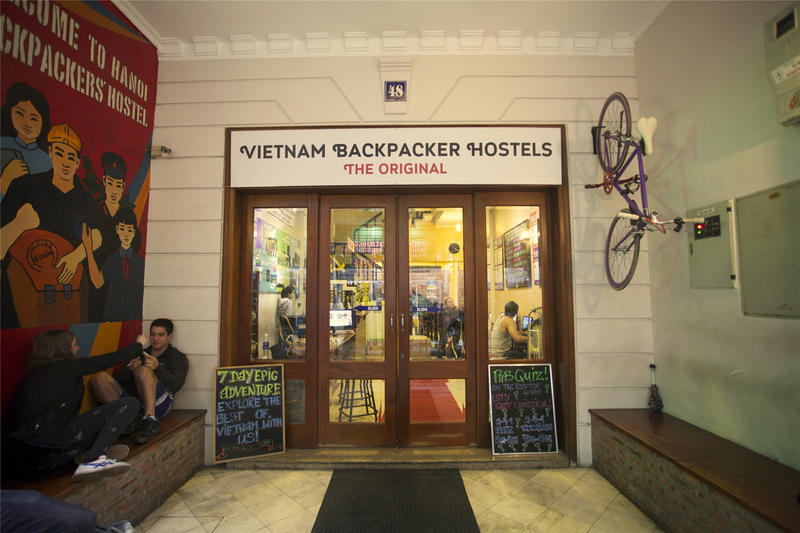 48 Ngo Huyen, Hoan Kiem, Hanoi, Vietnam
The Original Vietnam Backpacker Hostel is Vietnam's FIRST ever hostel. It was once an old French Diplomat's house, it maintains its French architectural features and is homier and more laid back than the branch at the downtown location. The Original hostel offers dormitories and private rooms which are inclusive of free breakfast. The hostel includes a rooftop bar with daily happy hours. VBH even goes the extra mile and offers game nights which include quiz nights, beer pong, and giant Jenga. There is also free WIFI and free computer access. Situated in a small quiet lane just 1 block north of St. Joseph's Cathedral, VBH is a great place to stay in especially if you're on a budget.
Hanoi Serenity Hotel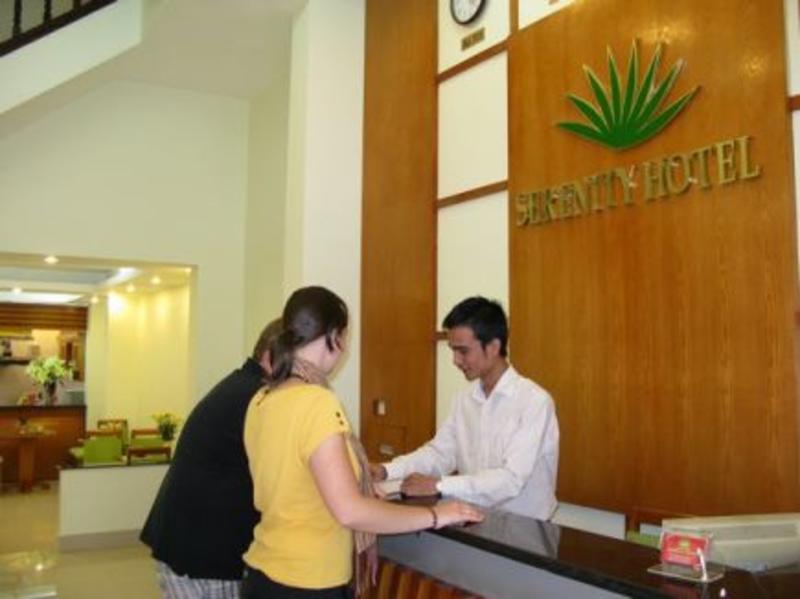 Hostel-1B Cua Dong St. Hoan Kiem Dist, Hanoi
Located at the top corner of the historic Old Quarter, Serenity Hotel provides its visitors with some of the best views available at a hotel in Hanoi. Standing six stories tall the building features a lot of rooms with great views of the Old Quarter. Serenity Hotel is designed to cater to travelers who want a modern take on their Vietnam experience. The rooms include free Wifi with computer access, air-conditioning and comfortable beds. The hotel also has an on-site dining area where guests can enjoy their meals. It's location is perfect for travelers as it is in the center of a lot of establishments like cafes, spas and various shops.
Pho Bat Dan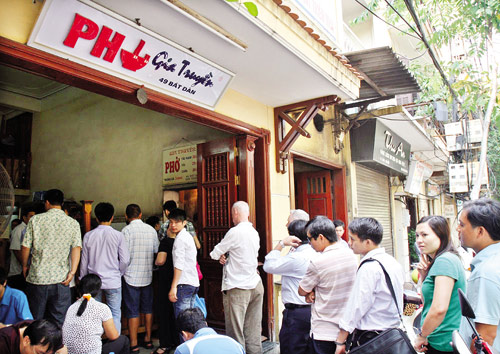 49 Bat Dan Street, Hanoi
Pho is the breakfast of the gods, and if you don't believe it than you've got to try the Pho from Pho Bat Dan. The lines can be long but it moves very quickly and is worth the wait. It is a local favorite and many claim that they serve the best Pho in town.
Koto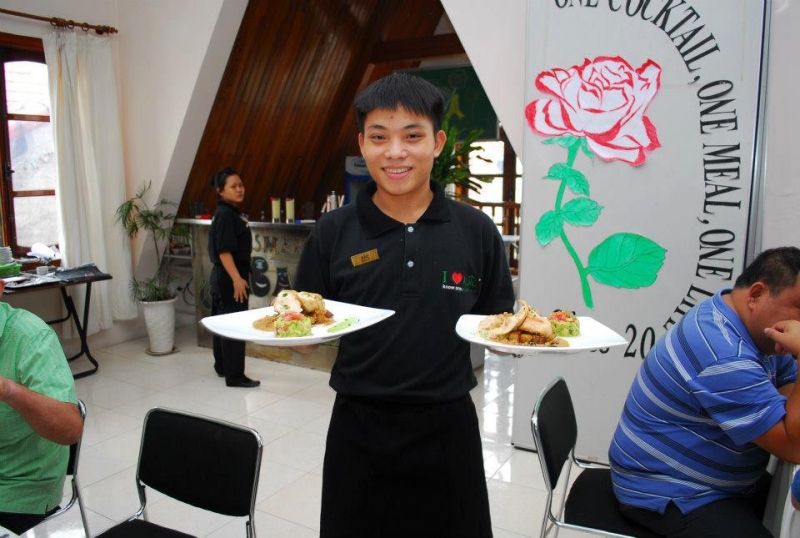 59 Van Mieu Street, Hanoi
The original Koto restaurant, located on Van Mieu, is situated right next to one of Hanoi's most popular tourist destinations, the Temple of Literature. Koto has an interesting mission – they help disadvantaged children by teaching them culinary and hospitality skills which in turn provides excellent service for the guests. The menu offers a wide ray of local and international cuisine. Breakfast is particularly alluring as they offer great coffee and tasty smoothies to kick start the day.
43 Cau Go Street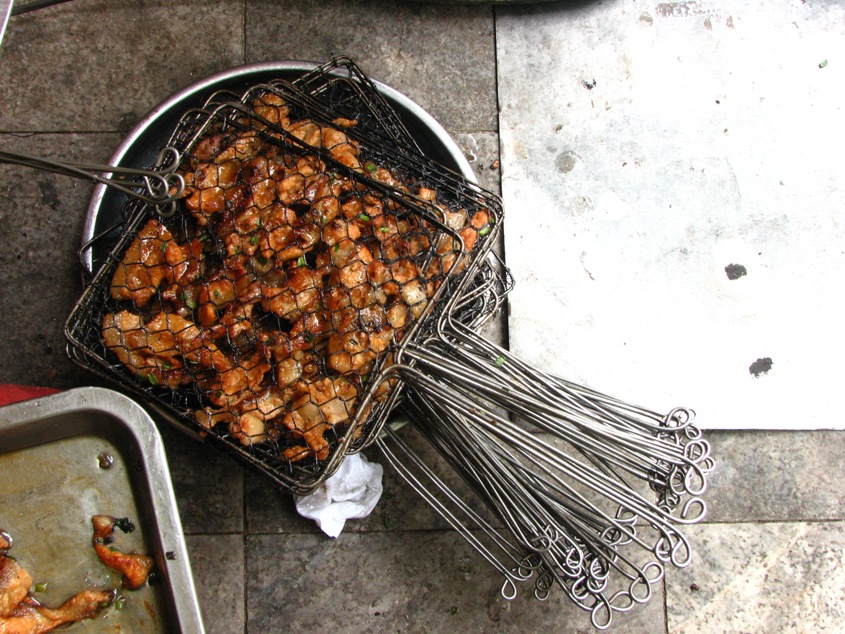 At about 11am in Hanoi, you'll find yourself enticed by the smoky aroma from barbequing pork. They call their barbeque bun cha and it's a famous delicacy. At this kitchen you can watch your food being grilled over a coal fire. You can grab a full lunch meal here consisting of noodles, pork spring rolls, and pork meatballs, accompanied by a vinegary fish sauce broth for all under a dollar. Now, that's a bang for your buck!
Hanoi Social Club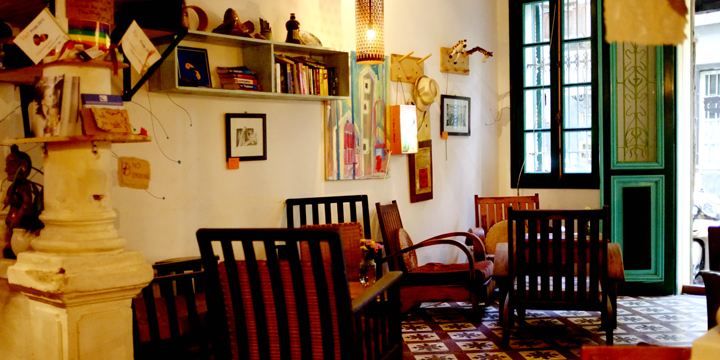 6 Hoi Vu Street, Hanoi
This restaurant is a cool, bohemian hangout with great western dishes. The 2nd floor offers a chill out room where people can get together and socialize. It offers free WiFi and a wide range of books. Come here for lunch or brunch and enjoy their poached eggs and avocados. Hanoi Social Club is also known for serving quality coffee and delicious smoothies.
Quan An Ngon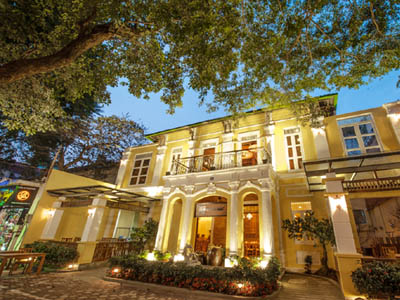 34 Phan Boi Chau
A high-class food court style restaurant, Quan An Ngon offers a full range of Vietnamese cuisine in one restaurant. Each station in the restaurant serves a different kind of dish from a particular region of Vietnam. All the food in this restaurant is cooked fresh to order. The ambiance of the restaurant adds to the experience of dining since it is beautifully designed in traditional Vietnamese style.
Xuan Xuan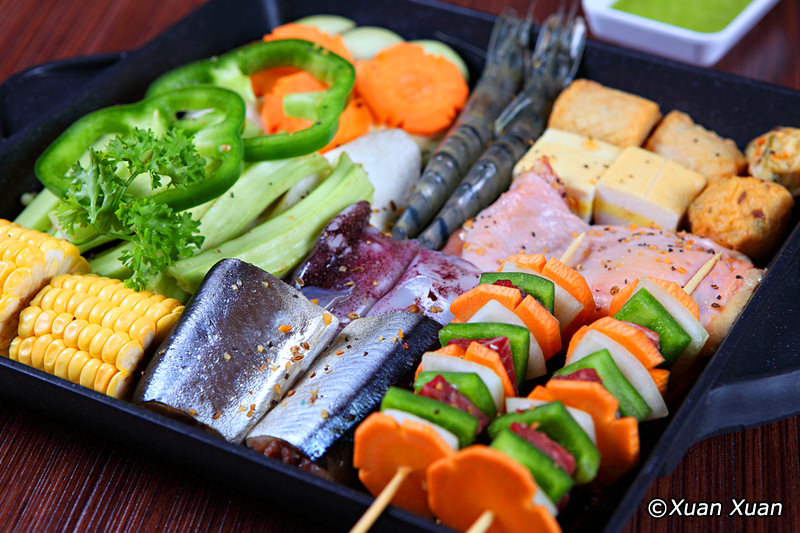 47 Ma May Street, Old Quarter
This Vietnamese BBQ joint is just about the best in town. It is Vietnam's version of a shabu-shabu. Basically, you order from a selection of meats and they serve it to you on a big platter along with some vegetables. The rest now is up to you – you are seated on ankle high stools in front of a gas stove where you are to grill your own food. It's a great way to immerse into Vietnamese culture since you will be exposed to their flavors while sitting elbow to elbow with a bunch of other customers.
Minh's Jazz Club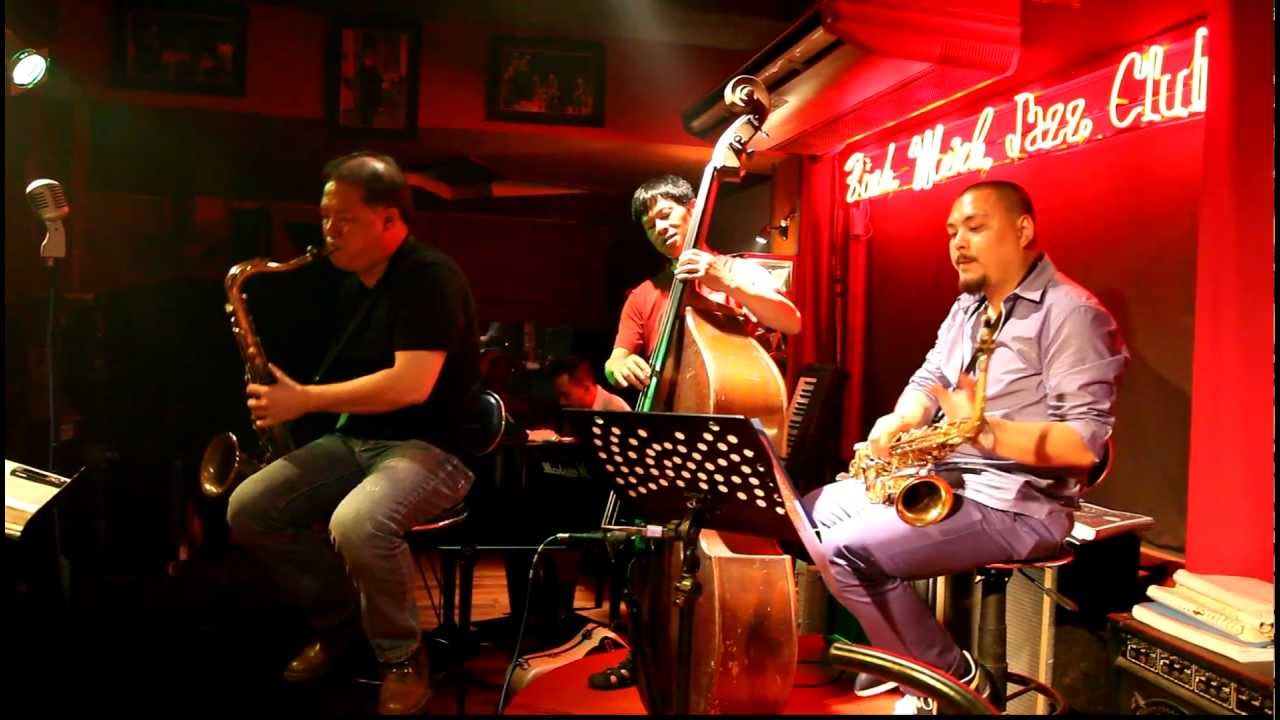 65 Quan Su Street, Hoan Kiem District
If good music and good vibes is what you're looking for then look no further than Minh's Jazz Club. Here you will find live jazz music and a dimly lit ambience that allows the guest's to focus on the talented performers on stage. The drink prices aren't very cheap but when you factor in the great live music, then it's all worth it. If you're lucky, Minh himself – widely regarded as the greatest ever jazz musician to come out of Vietnam – occasionally joins the house band and performs for the customers.
Funky Buddha Club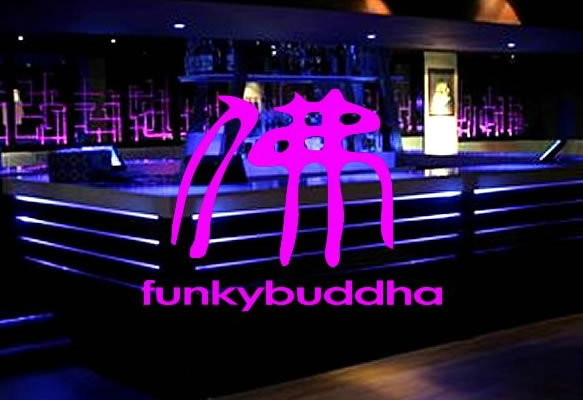 2 Ta Hien Street
If you're looking for a party, then head to Funky Buddha Club where a bunch of tourists, backpackers, and a ton of locals go to enjoy a night of house music. Every night, the club has a live DJ performing for the customers. The drinks in Funky Buddha Club are fairly cheap, so if you're looking to drink all night long, then this is the perfect place.
Old Quarter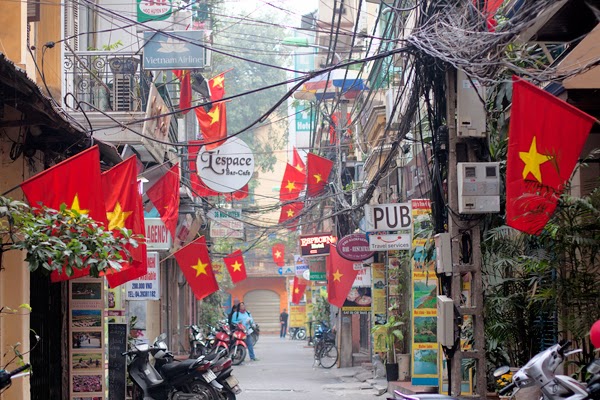 Visiting Hanoi won't be complete unless you pay a visit to its famed Old Quarter. T is here where you can get an idea of how Hanoi used to be. The quarter is full of life and offers a lot of things to indulge in such as shops and street food. It's very easy to get lost in the Old Quarter, but it's a good kind of lost.
Vietnam Museum of Ethnology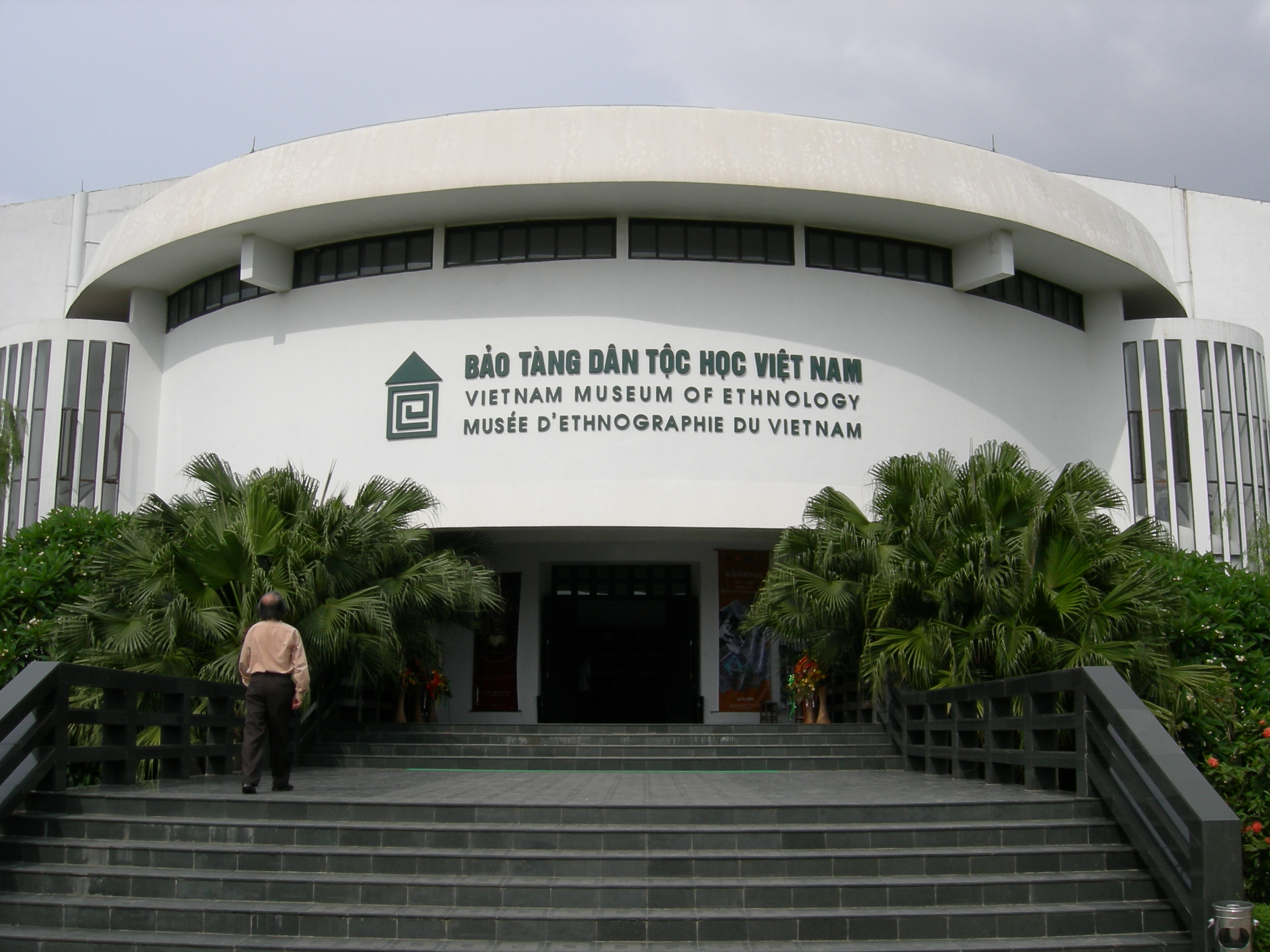 It is in this museum where you can learn about the different ethnic groups of Vietnam. This museum is both a research center and a public museum. Its mission is the collection, documentation, conservation, exhibition, and the preserving of the culture of Vietnam's different ethnic groups. Visit this museum to get a look back at the history of the nation's people.
West Lake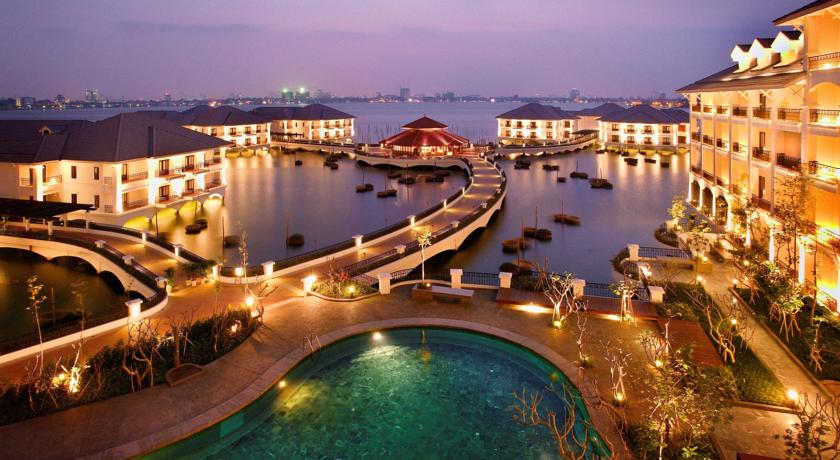 West Lake is the largest lake in Hanoi and is a popular spot for gathering and is surrounded by many gardens, shops, and restaurants. While enjoying the beautiful view of the lake, you can set up a picnic and have some snacks and beer to enhance the experience. West Lake also features the Tran Quoc Pagoda, Vietnamese for "Stabilizing the Nation."
Thang Long Water Puppet Theater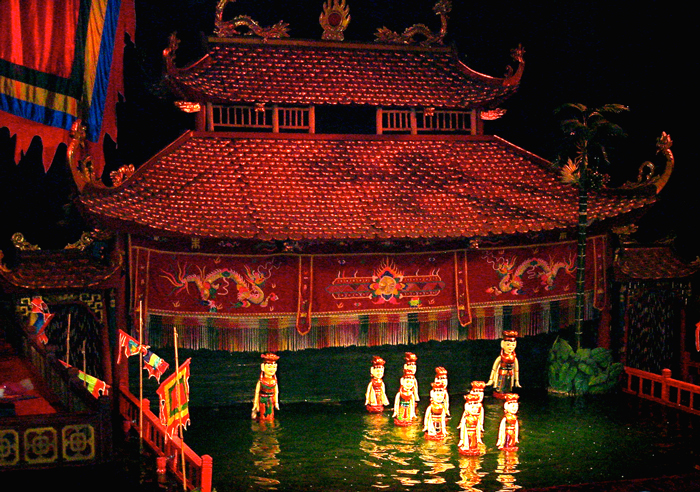 A great activity for the whole family, the Thang Long Water Puppet Theater showcases traditional legends and historical tales through puppet plays. The puppeteers are very professional and often mesmerize the audience. It is a favorite for vacation-goers and is listed as a must see in Vietnam. The price isn't that steep so make the effort to go see this fan favorite.
[/buffer]