Obscure Guides: Boracay
Have fun!
by Jaime Perez-Rubio | January 05, 2016
Boracay is the standard summer getaway for a lot of Pinoys. We've all been there once or twice but never really got to experience the island in full retrospect (or maybe because most of us were only there to party). There are many places to experience in Boracay that offer more than just alcohol. Try cliff jumping and parasailing, or eat fresh seafood from the D'Talipapa. Explore the beaches outside White Beach for a better feel of what Boracay was before it became Party Island. Here is an obscure guide to the island of Boracay:
MNL Beach Hostel Boracay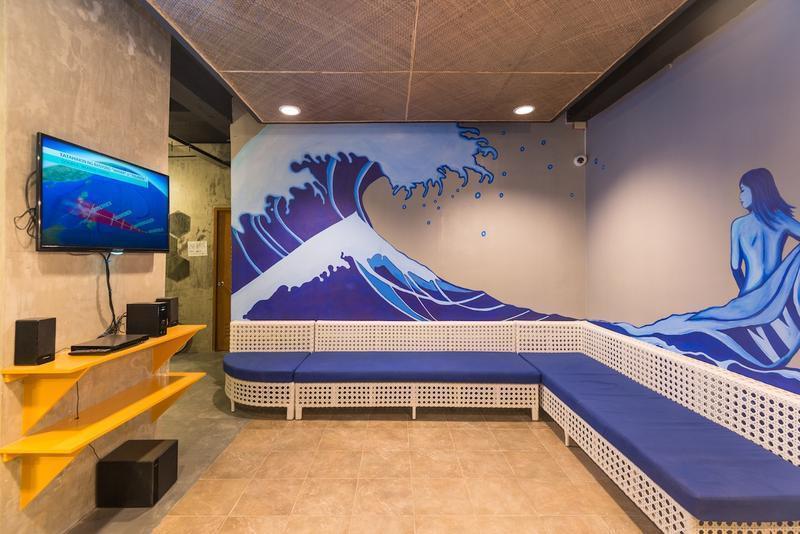 A backpacker friendly hostel, MNL Beach Hostel is an awesome hostel to spend your getaway in. The rooms are uniquely designed with paintings on the wall. There are private rooms for couples and dorm rooms for groups. The Hostel is very clean and modern, giving it a classy feel. The rooms come equipped with air-conditioning, cable TV, hot/cold shower and your own personal lockers.
If you are on a budget then try availing of their rooms with only electric fans and save as much as P1000. MNL Beach Hostel is located in station 2, a three-minute walk away from D'Mall and a four-minute walk away from White Beach.
YB Hostel (Station 2)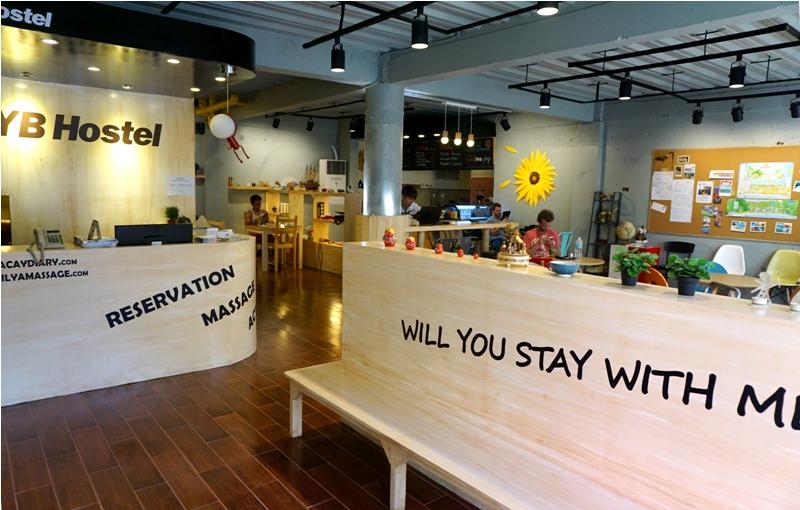 Opened in 2015, YB Hostel is a 13-room non-beachfront property located in Road 1-A, Station 2, Balabag, Boracay Island. Its amenities include a Sunflower Café, free Wi-Fi, massage services, and airport transfer. Room's come equipped with air-conditioning and hot/cold showers. It's a perfect place for backpackers or couples since it's located only 2 minutes away from D'Mall and 3 minutes away from White Beach.
Jonah's Fruit Shake and Snack Bar (Station 2)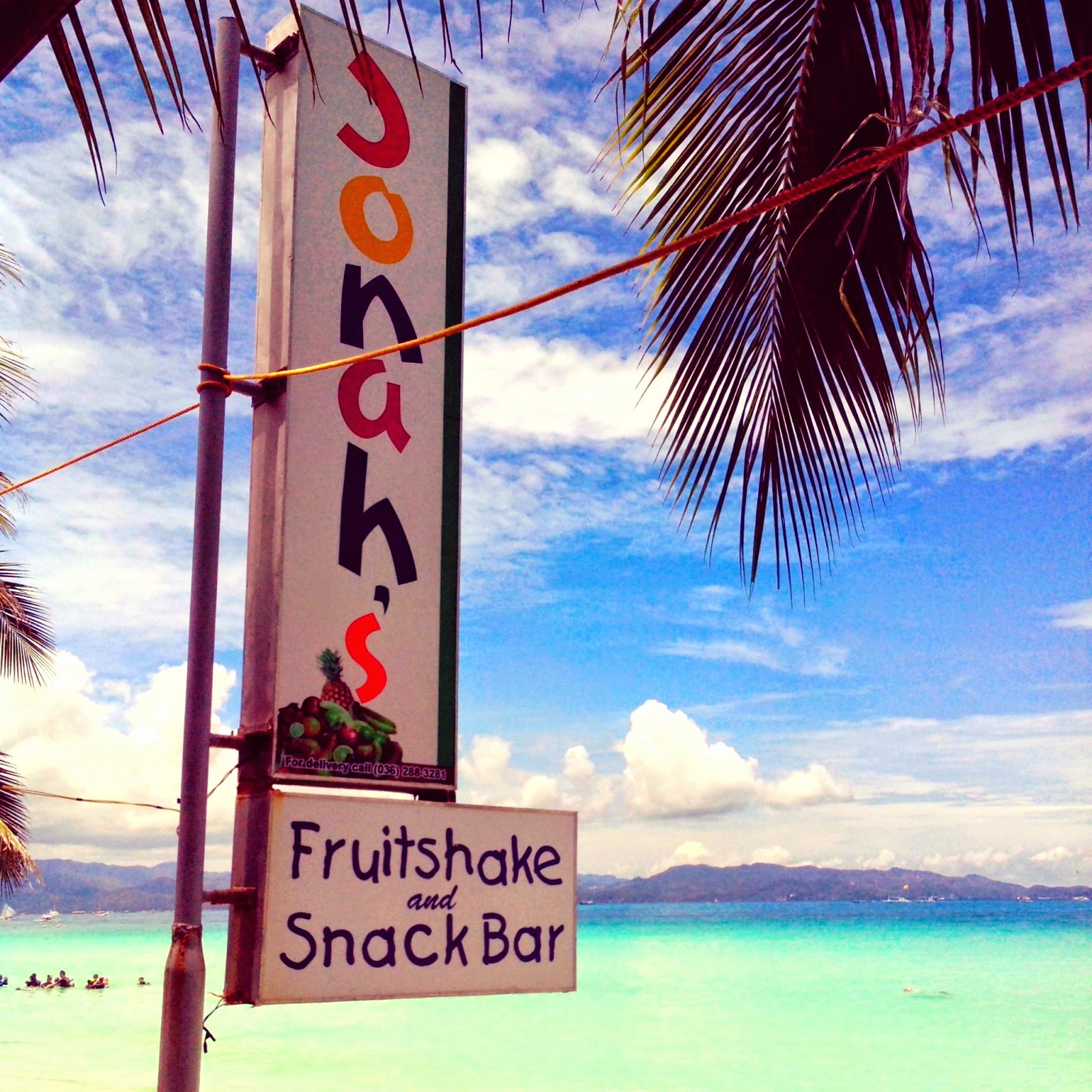 It's a crime not to experience Jonah's fruit shake while in Boracay. Famous for their milk-shakes, Jonah's also offers its customers breakfast items such as the traditional 'silogs and all types of pancakes. Stop by here at any time of the day for their famous shakes to shake off the island's intense heat.
Lemoni Café (D'Mall, Station 2)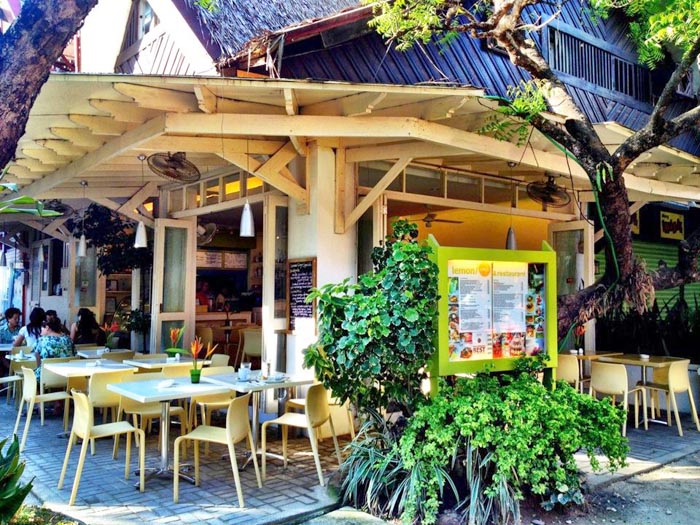 A local favorite in Boracay, Lemoni Café's vibe mirrors that of the summer season – bright and happy. With its lemon-lime interiors and open area, dining here can be a great way to start the morning. They are famous for their pastries but offer great breakfast and brunch items such as seared tuna and pumpkin risotto. Bring a date or a friend here for a good old cup o' joe.
Smoke (D'Mall, Station 2)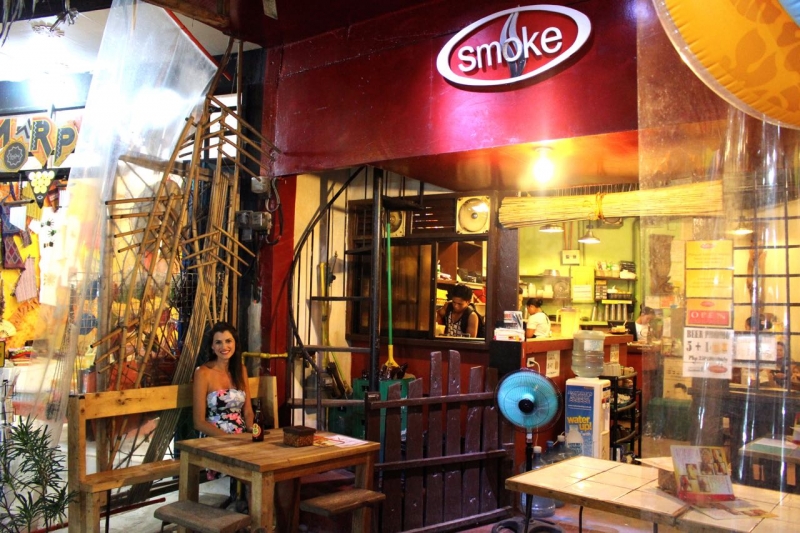 Smoke is a great place to get your BBQ fix. It's a small kitchen grill that serves Asian inspired cuisine. The heat maybe intense inside the restaurant but the food makes it all worth it. Try their signature beef salpicao or their sizzling bulalo for the complete experience.
D'Talipapaa (Station 3)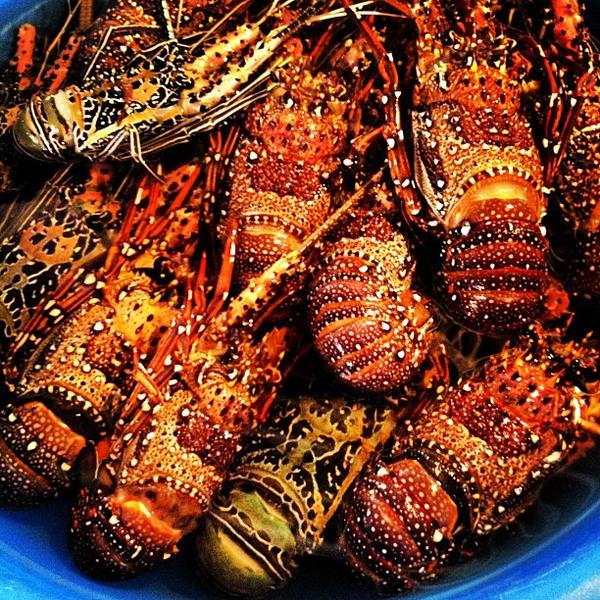 Boracay's version of a dampa, D'Talipapa is where you go to get the freshest and cheapest seafood the island has to offer. Choose your seafood then have it cooked in the style you prefer by the neighboring restaurants.
Dos Mestizos (Station 3)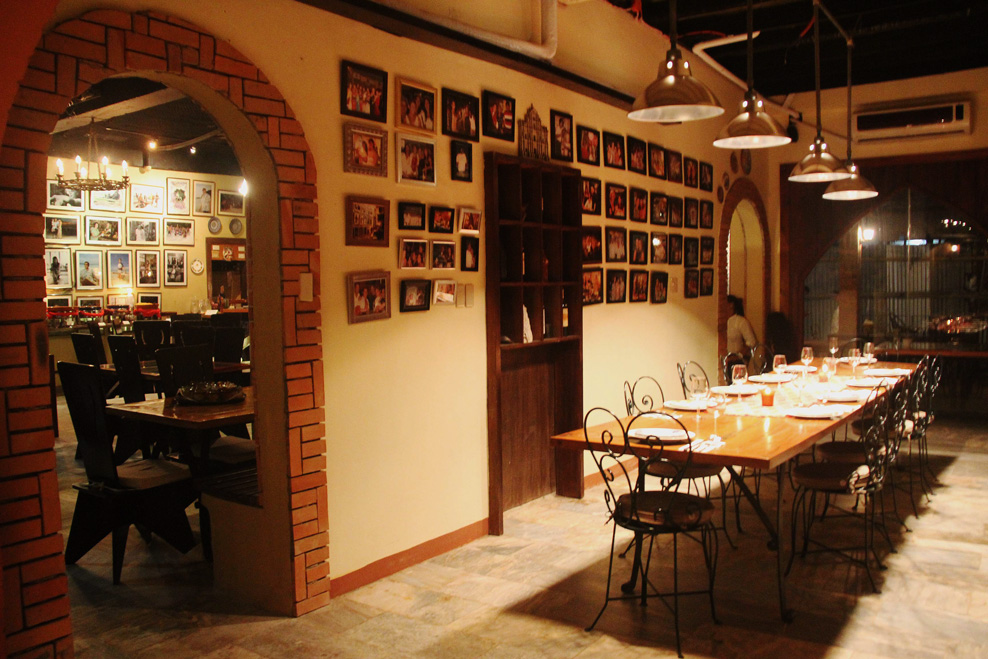 Featured in Best Food in Boracay, Dos Mestizos is an authentic Spanish restaurant that's perfect for romantic dates or even group dinners. The staff are exceptionally friendly and the service is top notch. They even have live music to serenade you from time to time. Don't forget to try their Paella – it will blow your mind!
PauPatri Restaurant (Station 2)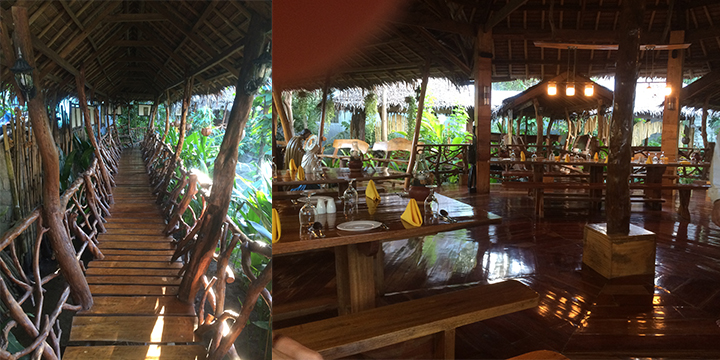 Go with family or friends to this authentic Pinoy restaurant that sports a rustic ambiance. The interiors are made from trees the owners have grown over the years. The servings are big and affordable making it perfect for group dining experiences.
Exit Bar (in between Station 2 and 3)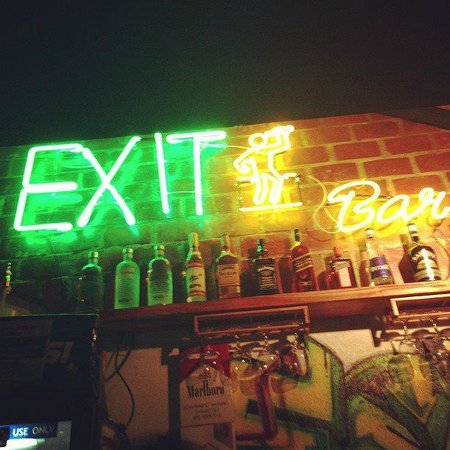 If you're looking for good vibes and good music, then look no further than Exit bar. You'll usually see a lot of foreigners dancing to reggae music here. It's pretty cheap and there's a lot of room to sit around or dance the night away.
Spider House (Diniwid Beach, near Station 1)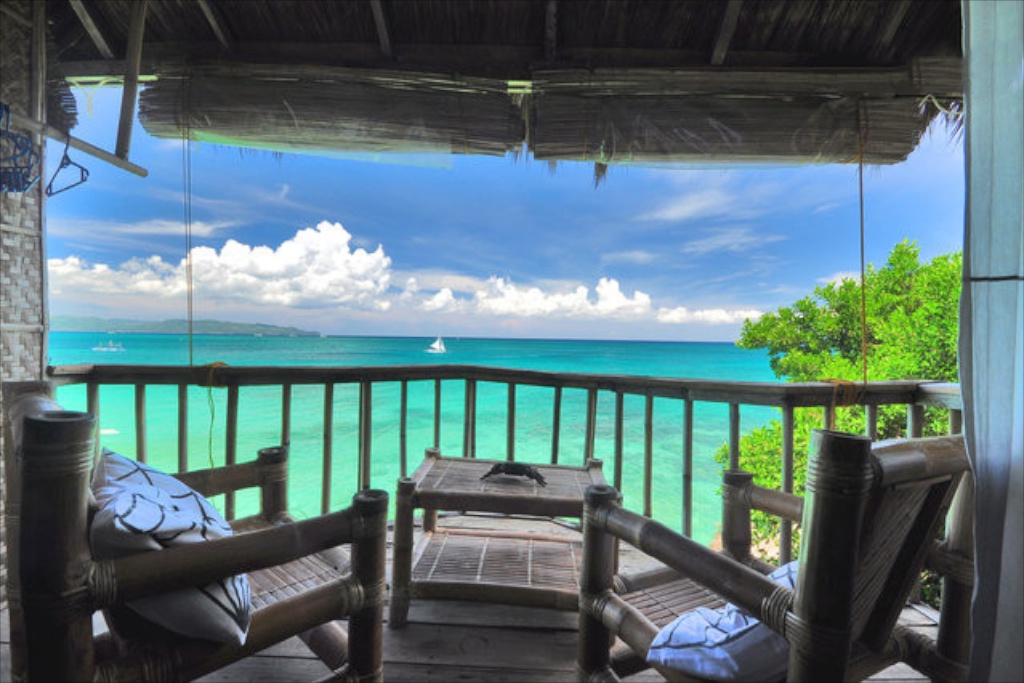 Spider House is a perfect place for a chill afternoon over some beers. It's basically a bamboo tree house where you can catch a perfect view of the sunset. They even have a bamboo raft that is anchored in front of the establishment for people to lie on. The place has a great vibe and will have you coming back for more. Beer, ocean, view, good vibes—check!
White Beach's Locally Made Sandcastles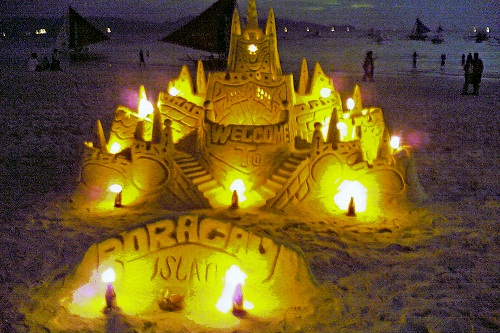 White Beach is known for its sandcastle displays. Throughout the day you will see locals building sandcastles. What's amazing about this is that the locals are actually professionals and they build castles that have very intricate designs that will definitely impress you.
Visit the Neighboring Beaches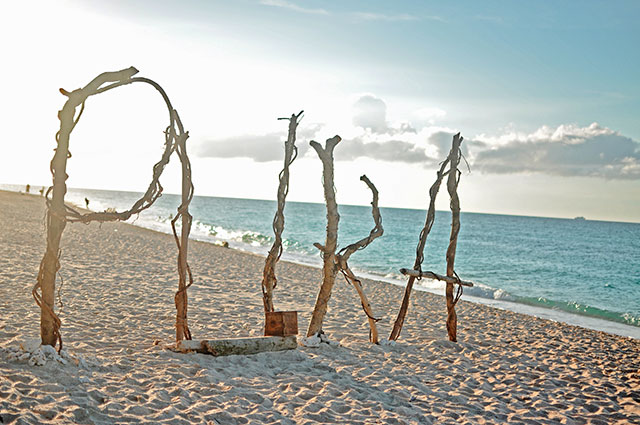 Do not limit yourself to staying in white beach. There are around 13 other beaches in Boracay that can be explored. If you hate being cramped up in a beach, then do yourself a favor and explore the rest of Boracay. It's actually very easy to do since they are almost all beside each other – accessible by foot or tricycle.
Cliff Diving (Ariel's Point)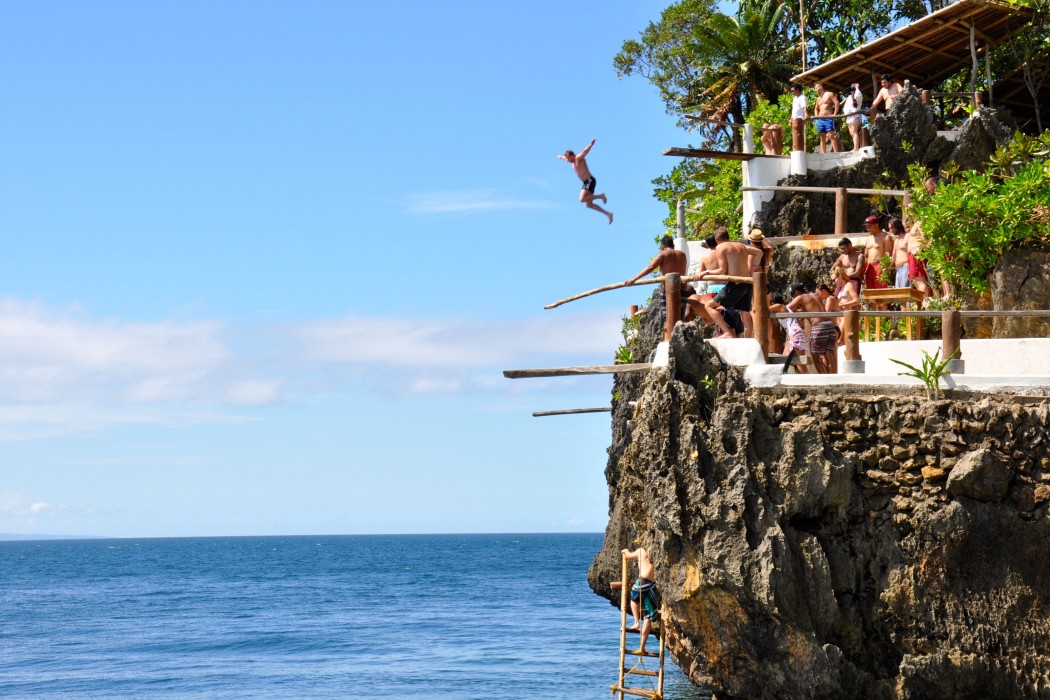 Fuel the inner daredevil in you and get on a boat to Ariel's Point. Here you will find planks hanging off cliffs that are set at different heights. Muster enough courage and jump of the highest point to make the most of your experience.
Fly Fish Ride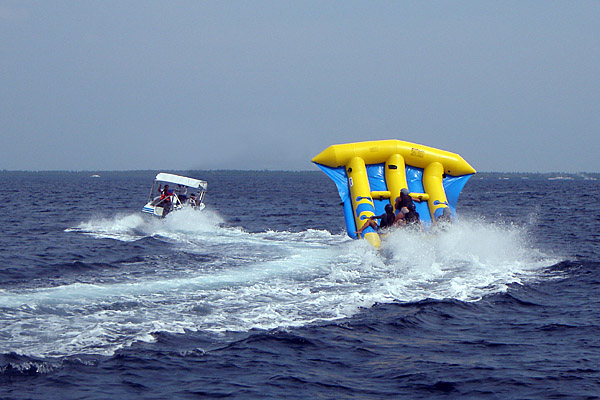 Gather a bunch of your friends and get on an inflatable boat resembling a fly fish that gets dragged around the ocean by a speeding speedboat. The point of the ride is to see who can hang on the longest before getting thrown into the water by the sheer momentum. Don't let competitive stop you from letting go because getting wet is the most fun part.