Obscure Guide: Singapore
Here's your Red Dot itinerary.
by Shen Mascariñas | February 03, 2016
More than just humid weather, strict rules and global commerce, Singapore is full of interesting contrasts that will make awesome travel stories (if you know where to go). There are historic temples behind modern skyscrapers, lush gardens amidst business districts, old-school shop houses transformed into fun bars, as well as incredibly different worlds of Chinatown and Little India only minutes apart.
Go beyond the boring clichés that served as guides in exploring Singapore. Whether it's going to be your first or nth time, experience the obscure side of this Lion City for a more peculiar, local and memorable adventure.
The Fullerton Bay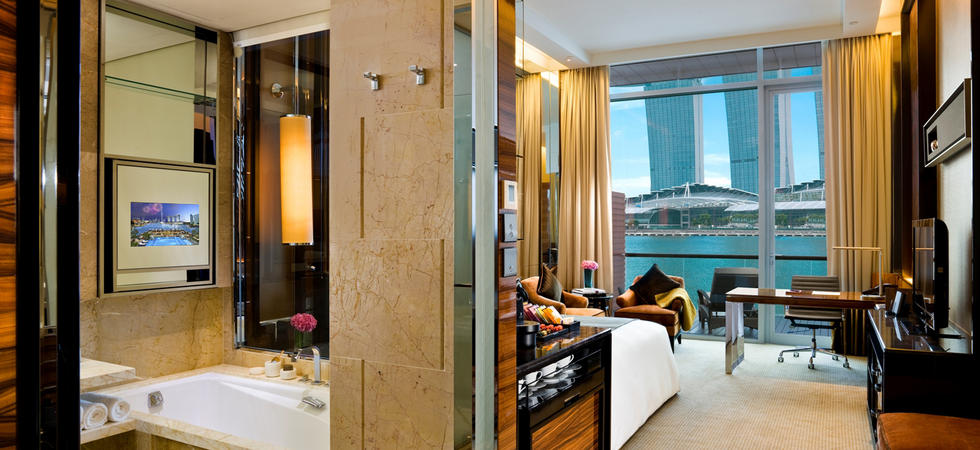 80 Collyer Quay, 049326 | +65 6333 8388 | Website
Here's a place for those who want to go  big. If you're looking for a hotel that has prime location and luxurious amenities, then The Fullerton Bay should definitely be in your radar. This waterfront five-star hotel is a seven-minute walk from Raffles Place metro station and is only two kilometers away from Marina Bay.
When you're not out and about, you can enjoy your suite's polished rosewood furnishings, flat screen TV, as well as balcony with a beautiful view of the city and the bay. Some rooms even have jacuzzis. Don't forget to check out The Fullerton Bay's three elegant restaurants and gorgeous rooftop bar.
The Port by Quarters Hostel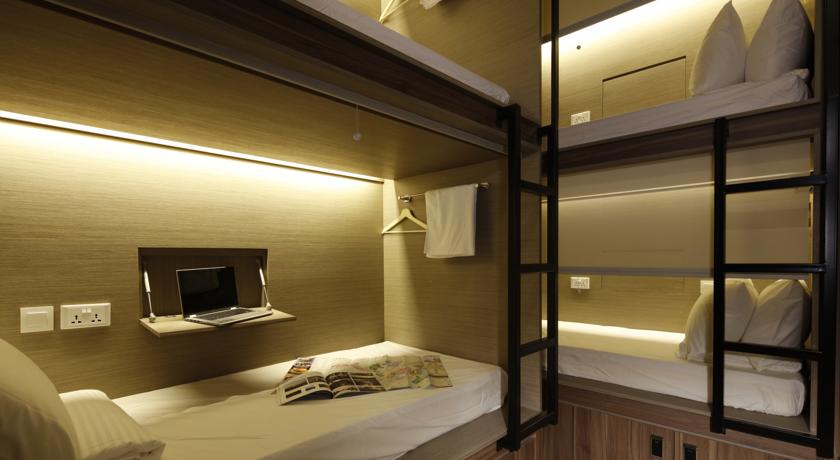 50 Boat Quay, 049839 | +65 6816 6960 | Website
Of course, not all can afford a five-star hotel. No worries, we feel you. You can go for a capsule hostel like The Port by Quarters for something more affordable and adventurous, yet also comfortable. Unlike typical hostels, The Port's capsule beds will give you more privacy. They also have international sockets, so you don't have to bring an adaptor.
Their bright and quirky lobby is a great place to interact with other tourists as you enjoy the free breakfast. Their receptionists are all very friendly and extremely willing to make your Singapore trip easier with local tips how to navigate the city and how to have the best time.
Flock Café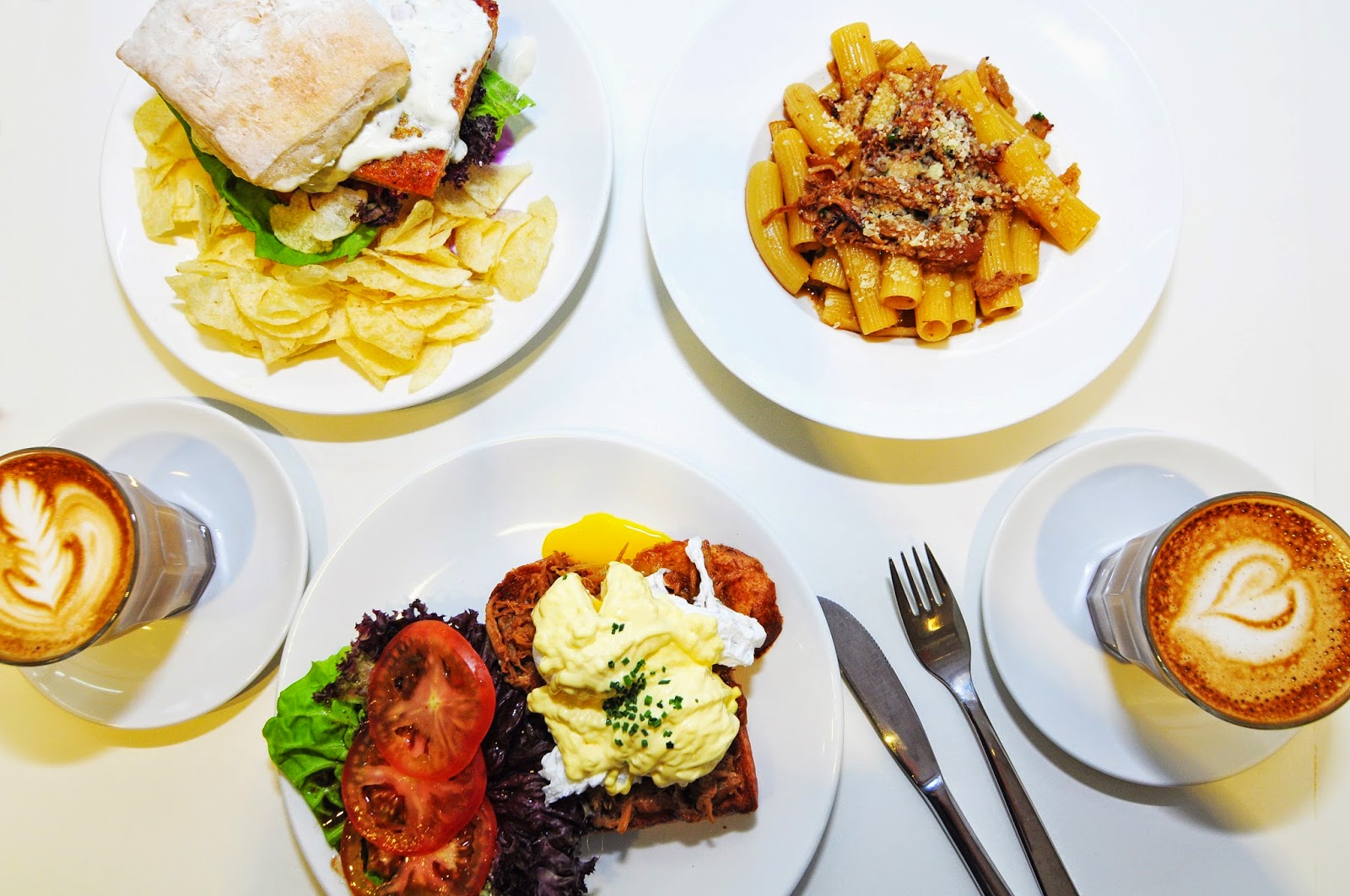 78 Moh Guan Terrace, #01-25, 162078 | +65 6536 3938 | Website
Imagine Singapore's version of Manila's Yardstick and Local Edition combined—that's Flock Café. Nestled in the city's hipster neighborhood in the west, Flock Café is a bright, rustic and family-run all-day-breakfast place that definitely takes coffee seriously. Their cups of Joe are made only with the best beans, roasted weekly to ensure the freshest brews. The coffee is nicely complemented with Flock Cafe's hearty lunch dishes like gourmet burgers, delicious breakfast options like the Eggs Sally, as well as mouthwatering desserts and pastries.
Chin Mee Chin Confectionery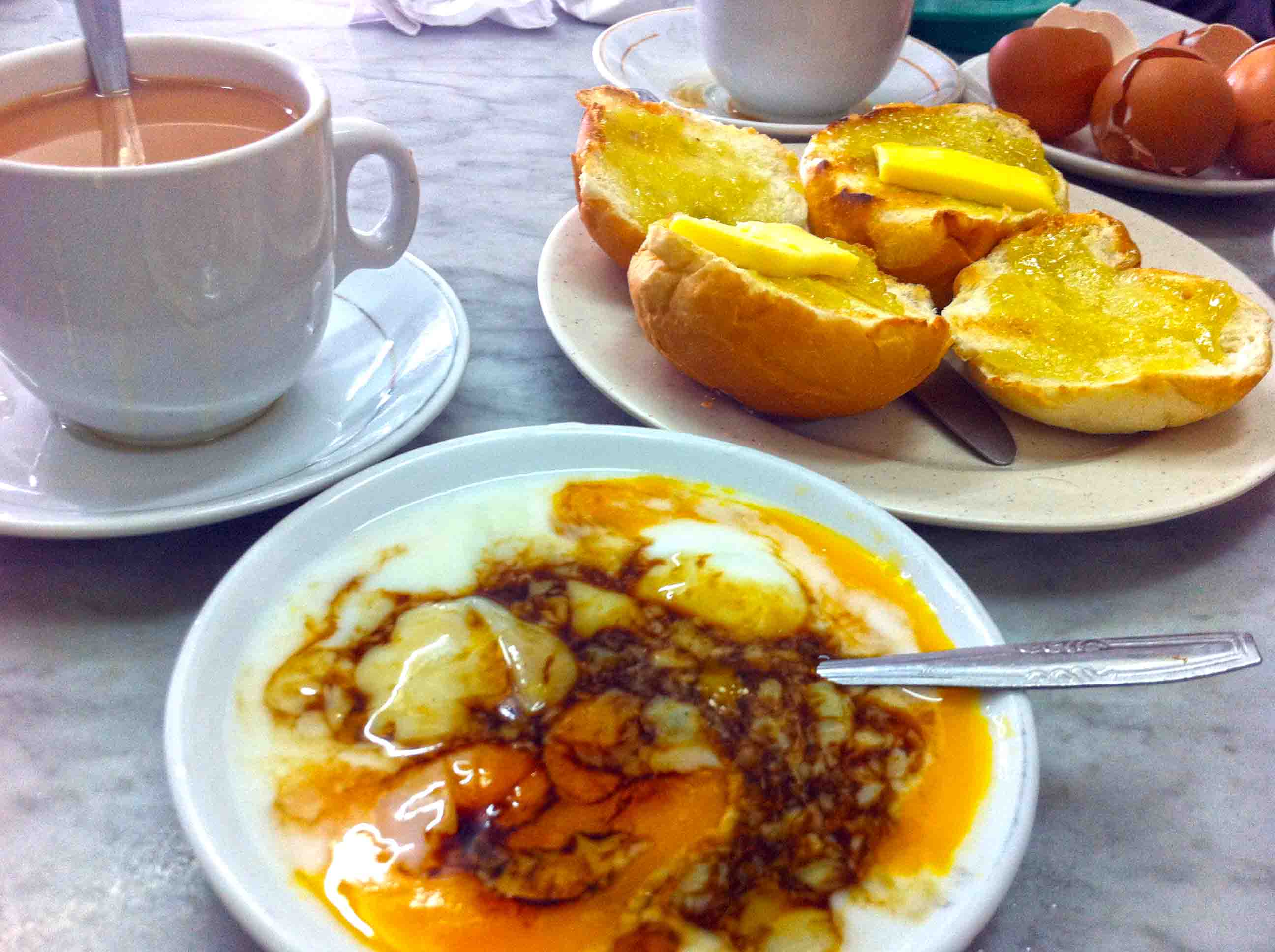 204 East Coast Road, 428903 | +65 6345 0419 | Facebook Page
How does one leave Singapore without having at least one morning started with the classic kaya toast? The answer is simple—you really just don't. For that, go to Chin Mee Chin, one of the oldest establishments specializing in kaya that's cooked by hand over a charcoal fire, and buns that are perfectly fluffy and dense at the same time.
Retaining its old charm, you can see your order being prepared at Chin Mee Chin's open kitchen. Don't miss out on the full Singaporean experience, and order soft boiled eggs with it. Chin Mee Chin is also popular for their custard egg tart and custard puff, so take those out for snacks on the go.
Essen at The Pinnacle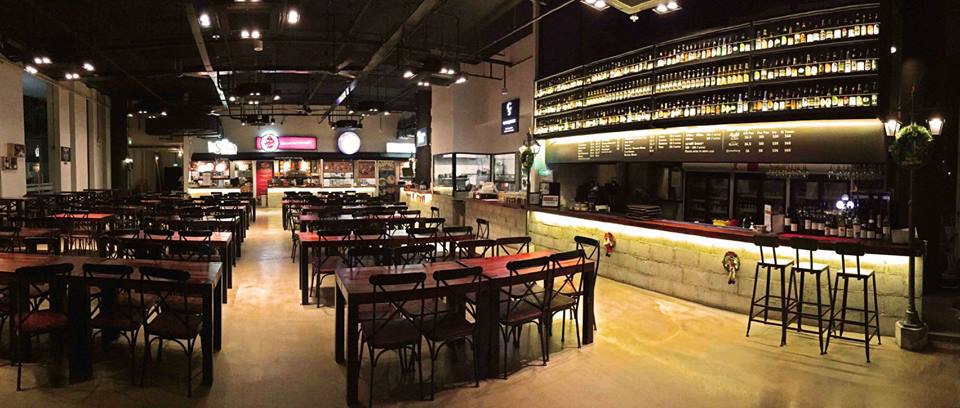 1 Cantonment Rd, 080001 | +65 9297 3285 | Facebook Page
If you want to take a break from pigging out at Singapore's awesome hawker centers, then eating at Essen is the perfect treat. It's an upscale food hall housing various kinds of interesting food concepts, from classic Italian to innovated Singaporean. You might have a hard time choosing what to order because all the food stalls are definitely drool-worthy.
Go with a gang, so you can try a bit of everything. Whatever you end up choosing, pair it with one of the unique concoctions from Essen's drinks stall. Whether you want craft beer, cider or other kinds of liquid courage, this stall will surely satisfy that thirst.
Lau Pa Sat Market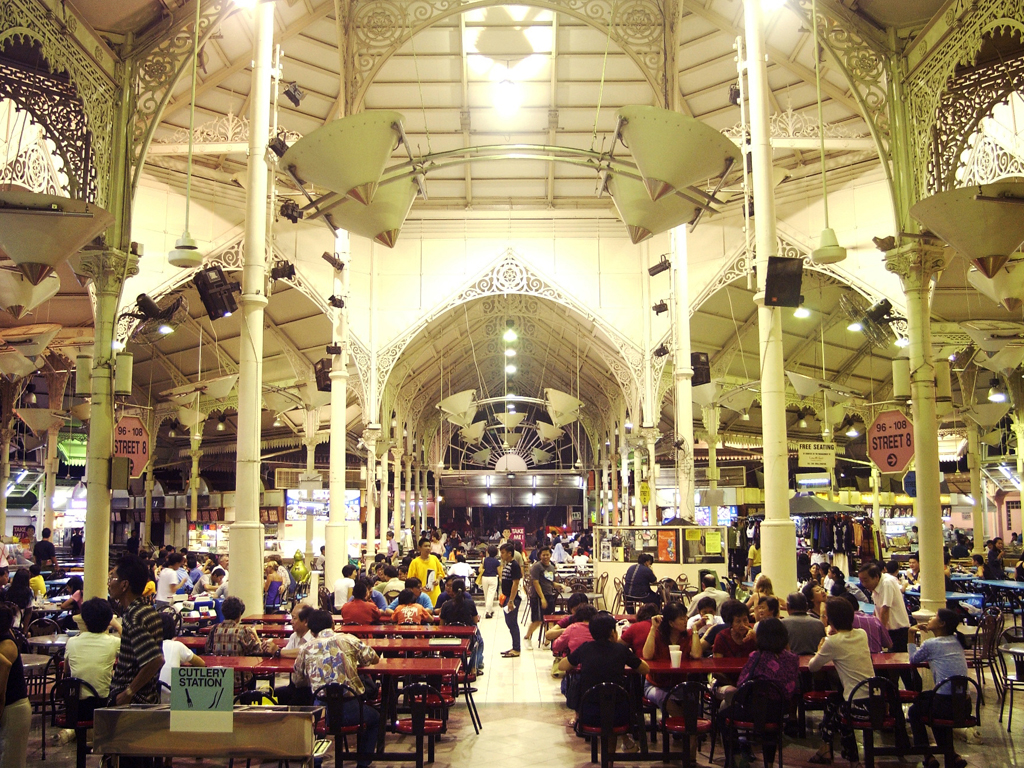 18 Raffles Quay, 048582 | +65 6220 2138 | Website
Don't miss out on experiencing one of Singapore's best food markets, Lau Pa Sat or also known as Telok Ayer Market. After all, it puts history, architecture and fantastic food finds together in one roof. The place was Singapore's first wet market, regarded as Singapore's national monument in 1973 and is Southeast Asia's largest longstanding Victorian filigree cast-iron structure.
Opened 24 hours, you must visit Lau Pa Sat both in the day and night time. It houses a plethora of affordable, authentic and delicious food from Singaporean to Indian cuisine all day. At night, however, the market transforms into a bustling open air hawker, similar to the vibe of a fun barbecue.
Dibs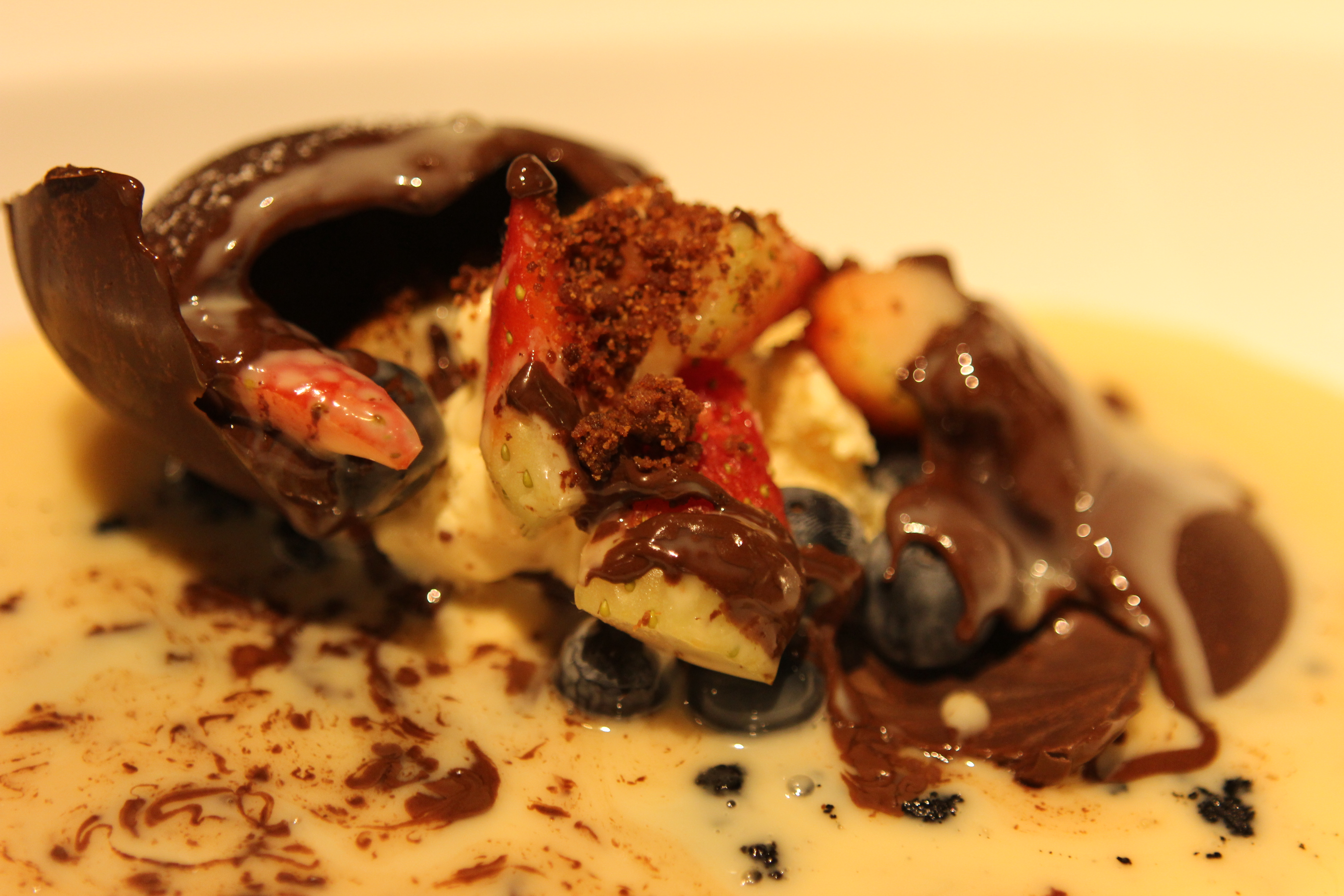 51 Duxton Rd, 089515 | +65 6223 3784 | Website | Facebook Page
Look forward to an amazing gastronomical experience with Dibs' ever-changing menu depending on what's the freshest ingredients available. Dibs is a modern Asian tapas joint that's under the creative hands of the Rising Chef of the Year, 2015. To go with their innovative dishes, Dibs offers a well-curated drinks and wine menu as well. This is a must-visit for every foodie in Singapore or anyone who wants to taste food that pushes the boundaries in the best way possible.
Chinatown Food Street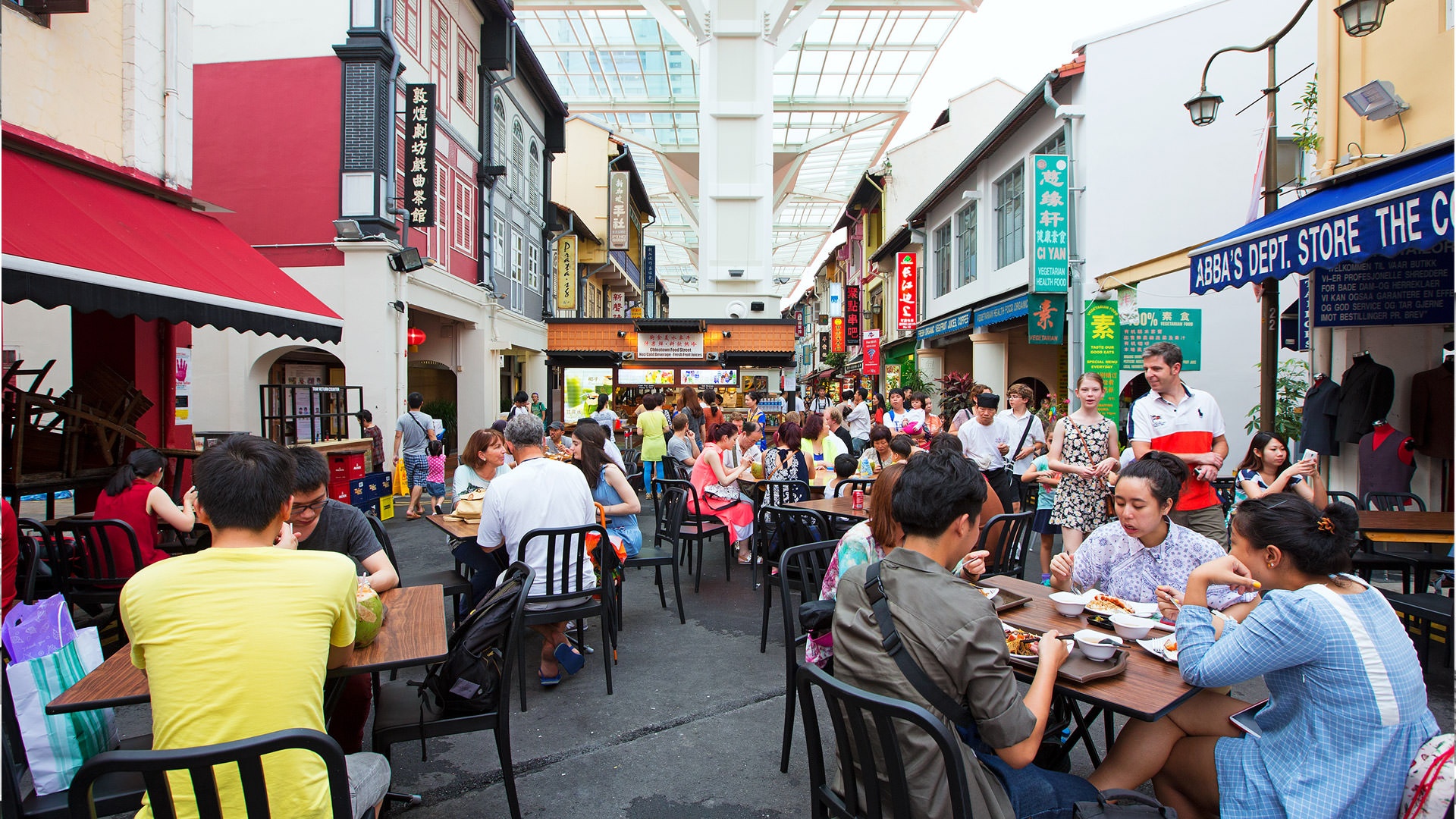 7 Smith Street, Chinatown
Chinese culture and Singaporean hawker stalls beautifully collide in Chinatown's spectacular food street. It's a narrow strip decked out with different kinds of cheap, no-frills and tasty grub. Whether you're craving for typical Singaporean fare like Hainanese chicken rice and laksa or something more adventurous like barbecued stingray and savory carrot cake, Chinatown's food street will surely satisfy. You can pick from casual restaurants or stand-alone stalls, then pick a seat in one of the communal tables where making friends is easy and almost natural.
Clarke Quay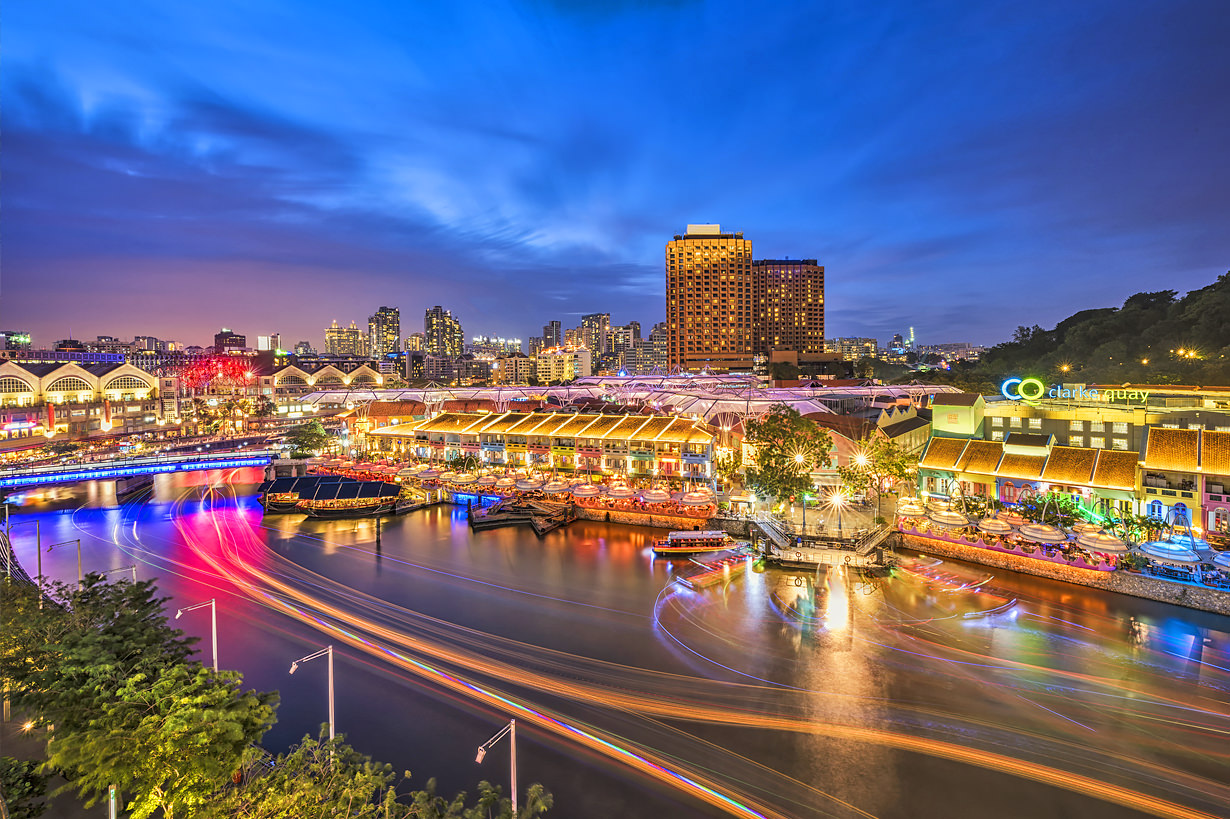 3 River Valley Rd, 179024 | +65 6337 3292 | Website
This riverside area is saturated with all sorts of places for fun. Whether you're up for al fresco dining, chill drinking or dancing the night away, you can definitely find it in Clarke Quay. Even better, you can do all of the above. Go bar-hopping at Clark Quay's strip of colorful joints, maybe end up in a nightclub like Zouk or Trace Lounge, and then end the night's adventure with a drunken meal in one of the many 24-hour restaurants. All the while, you'll be a few meters away from the beautiful river.
Chicken Up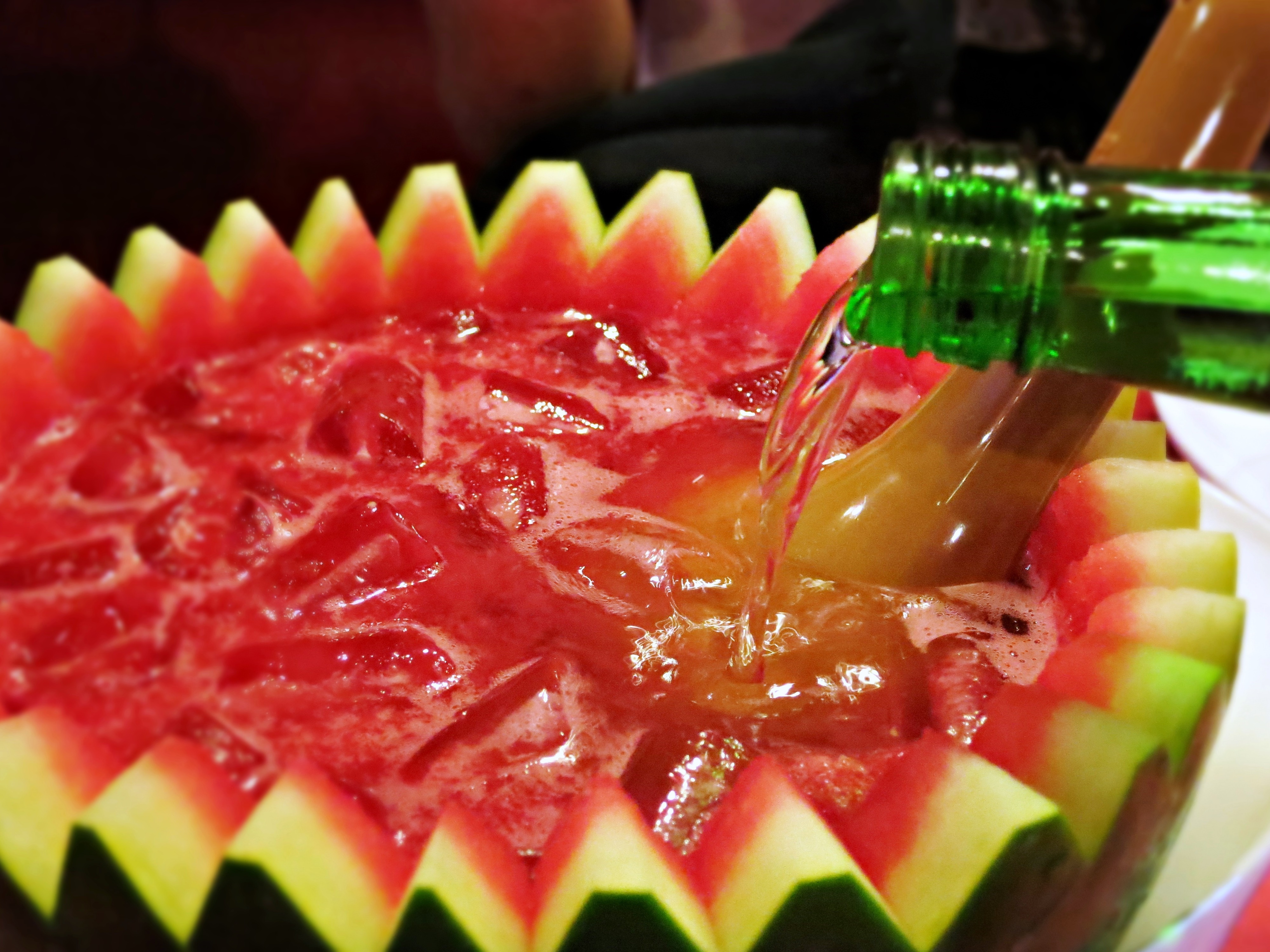 See various location here | Website
Chicken up is casual restaurant specializing in Korean fried chicken and soju concoctions. You may find it strange to go to a Korean joint on the few days of your visit to Singapore, but this place has become locals' go-to place post-work for fried grub and cheap drinks. The type of Korean fried chicken you'll be having as pulutan is really up to you, but it's a must that you try Chicken Up's watermelon soju.
It's literally a huge watermelon, hallowed out to accommodate the soju watermelon mix that's so damn good. It's definitely good for sharing, so bring the whole gang for Chicken Up's chill vibe, comforting food and delicious booze.
Bugis Street Market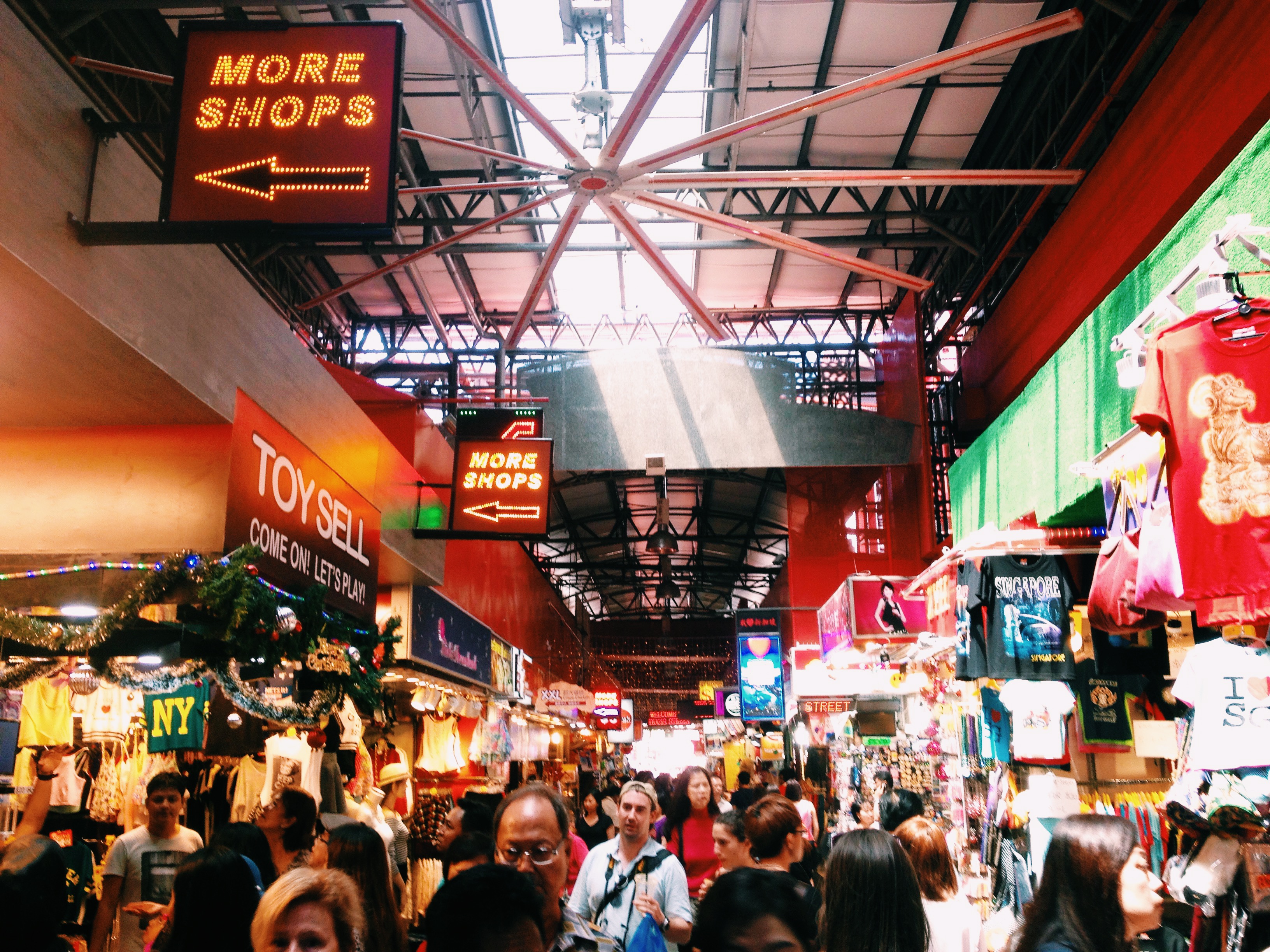 3 New Bugis St, 188867 | +65 6338 9513 | Online Shop
Unless you're a ballin' retiree, ditch the robbery with consent kind of shopping for Bugis Street Market. It's right across Bugis Junction and the Bugis MRT station. Very similar to Manila's Greenhills or Divisoria's 168, Bugis Street Market is pulsing with character, steals and unique finds.
You'll be rubbing with a lot of elbows (or faces), but you can practice your strong Pinoy haggling skills and probably get five items for the price of one item from Orchard Road or The Shoppes at Marina Bay Sands. The only downside is most stores don't allow you to fit their clothes, but here's where you bring out your charm in full force.
Little India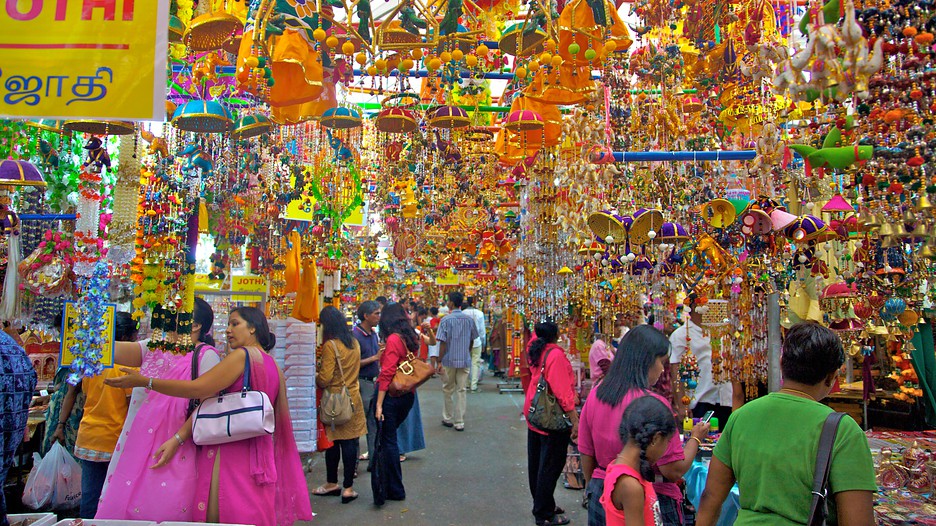 Singaporean culture is deeply influenced by Indian culture. That's obvious in something so simple yet so fundamental — hawker centers permeated by incredibly flavorful Indian cuisine. Explore that influence further, and visit the colorful streets of Little India. Get to know the interesting mix of Hindu and Chinese temples, mosques and churches. Don't leave without sampling the exotic culinary gems and shopping from the vibrant stores.