You Can Now Visit the Sydney Opera House, Anne Frank's Home, and More With These Online Tours
Reap the wonders of technology!
by Kyzia Maramara | May 28, 2020
We believe in the saying "If there's a will, there's a way" and with technology wowing us all the time, there's definitely a way to make your travel dreams come true.
Quarantine has provided us is free tickets to visit the world's greatest museums and tourist spots. Earlier this month we even got to go on virtual theme park rides and tour inside Japan's famous Studio Ghibli. The best part is you can skip the lines and the crowd — all while staying in the comfort of your homes, of course.
The wonders of technology never cease and now we have Google Arts & Culture to add to our list of must-try online tours. It has a feature that allows users to seek digital travel experiences via virtual and augmented realities, walking tours, and 360° views of some of the world's beautiful destinations and interesting cultures.
Here are places that you didn't know you can explore through Google Arts & Culture:
Get to know the world's most popular tourist spots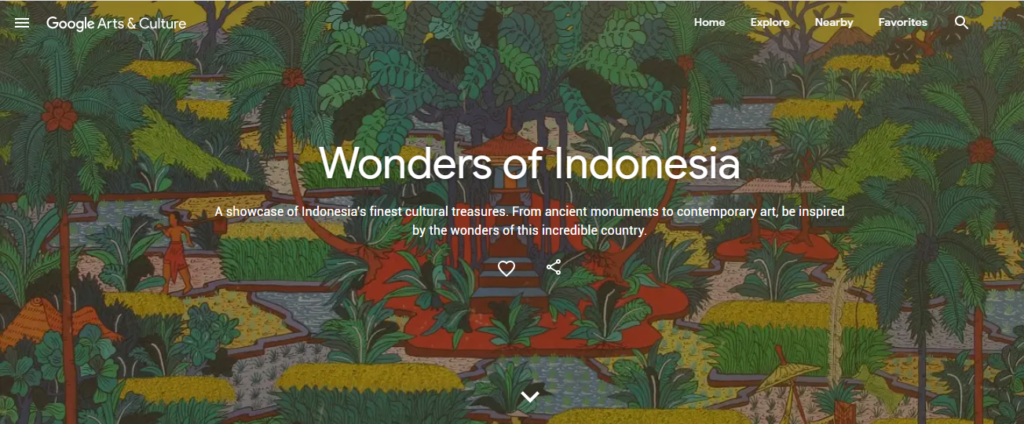 Brimming with rich cultural treasures, religious history, contemporary art, and ancient monuments, Indonesia is a must-visit country for every traveler. While everyone is waiting for the perfect time to fly again, one can get to know Indonesia virtually with Wonders of Indonesia online exhibit. It features a special 360 tour of the world's biggest Buddhist temple, Borobudur, and a close look at local handicrafts in Galeri Batik.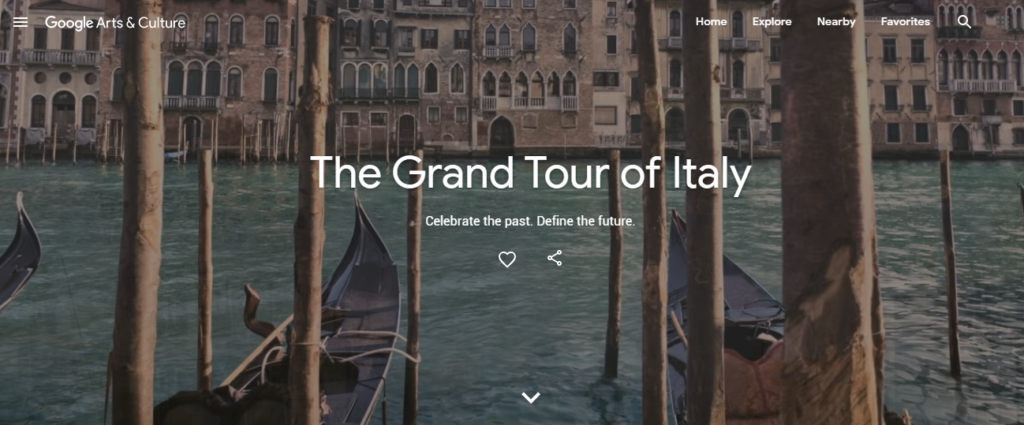 Google Arts & Culture has also curated stories and exhibits about Europe's gems such as Italy and France. Take a grand tour of Italy and discover how much it has changed over time, enjoying a 360° VR video of the Roman Amphitheater and a Street View tour along the waters of The Grand Canal. See more of France's natural and cultural wonders, getting an up-close view of the Eiffel Tower and enjoying the view at the snowy peak of Mont Blanc.
One-of-a-kind historical tours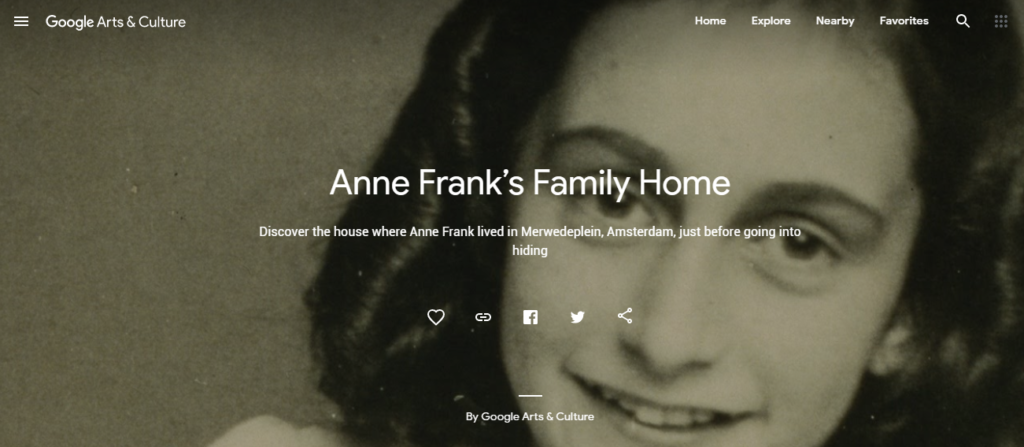 Keeping the spirit of World Museum Day alive, learn about the events that transpired during one of the dark days in history with a tour of Anne Frank's Family Home. It features a 360-degree tour of the young girl's house where she and her family lived and tells anecdotes about her childhood.
Literary fans can also know more about the life of famous authors, Virginia Woolf and the Brontë Sisters, as Google Arts & Culture has prepared online exhibits that take them into their childhood and bring them to the places that inspired their famous works.
Enter the world's biggest opera houses
Musical and orchestra fans can enjoy a good time on Google Arts & Culture as some opera houses are available on the website for virtual tours. From Australia's renowned performing arts theatre The Sydney Opera House, to New York's finest concert venue Carnegie Hall and Italy's largest opera house Teatro Massimo of Palermo, viewers can closely see the theatre houses on their screen and even get treated to a special performance from an orchestra group.
Step inside virtual reality tours
Google Arts & Culture has also taken digital exhibits up a notch, offering immersive virtual reality tours that take viewers inside the world of the exhibit. Those with a penchant for space can go inside a space shuttle and experience space travel with a 360° video tour. Interested in style icons and fashion classics? Users can also take a closer look inside Manolo Blahnik's design studio, learn about the story behind Coco Chanel's Black Dress and The Japanese Kimono.
Google Arts & Culture aims to preserve and bring the world's art and culture online so it is easily accessible to anyone, anywhere in the world. These digital exhibits are brought to life with partnerships with cultural institutions, museums, and artists.
Discover more exhibits from around the globe at https://artsandculture.google.com/.