What Happens in Pai: A Sleepy Town in North Thailand
Tales from a hippie Thai town.
by Bong Sta. Maria | April 29, 2015
[article_carousel images="https://windowseat.ph/wp-content/uploads/2015/04/1-spicypai.jpg, https://windowseat.ph/wp-content/uploads/2015/04/1-paddies.jpg, https://windowseat.ph/wp-content/uploads/2015/04/2-books.jpg, https://windowseat.ph/wp-content/uploads/2015/04/3-elephant.jpg, https://windowseat.ph/wp-content/uploads/2015/04/5-route.jpg, https://windowseat.ph/wp-content/uploads/2015/04/6-temple.jpg"]
Thailand is most famous for the beaches down south and the shopping in the capital. First-timers would most probably consider attractions like Phuket and Bangkok. There is one small town, however, that's getting more and more popular with travelers who are more into mountains than beaches, people who'd rather swim in waterfalls than watch.
Pai is located in Mae Hong Son, a province in North Thailand. The visitor population has gotten denser in the past few years, but the air remains pleasant—a great respite from the crazy in Bangkok and the never-ending full moon alcohol parties down south. The moment you step into the small and busy Pai bus station, you'll see rows of quaint cafés and restaurants inviting you to sit. It is a lazy town and you should be, too. Here are some things that await you here.
Most visitors would stop over the city of Chiang Mai first, spend a few days there and turn Pai into a side trip.
Minibus: Almost all accommodations in Chiang Mai offer van/minibus packages. These could be a little bit more expensive than going to the bus station, but it's very convenient—all you need to do is wait for the van at your hotel/guest house and they will pick you up. Most trips have one stopover at a café or restaurant.
Pro tip: If you easily experience motion sickness, better pack up some motion-sickness medication like Dramamine (you can easily find these at bus stations because they know what's up).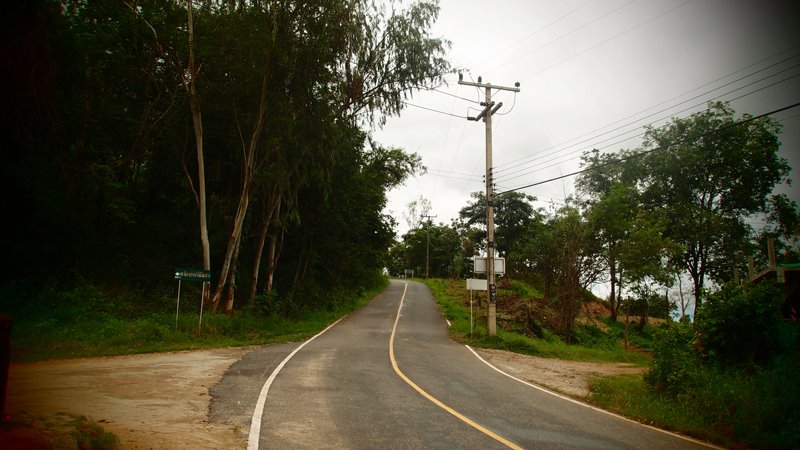 Flights: If you're in a hurry or you just don't want to deal with the roads and the four-hour van travel, you can also consider flying. There are flights from Chiang Mai to Pai via Kan Airlines (this is a 12-seater Cessna Caravan), which take less than an hour and cost about 100USD for a round trip.
Motorbike: You can rent a motorbike in Chiang Mai and have a bit more of an adventure. The great thing about it is you can explore at your own pace, and you can choose your own stopovers in cafés and restaurants, as well as attractions  in small towns like waterfalls and maybe some cow sighting along the way, too. This will take about five to six hours. If you're worried about heavy luggage, you can ask tour operators or motorbike rentals (one of the most famous ones is Aya Service), and they can deliver your stuff to your accommodation.
Things to Do/ See
The following Pai attractions and activities are far apart from one another and the most convenient way to get around is to ride a scooter or a motorbike. If you don't know how to, you can either ask a tour company to take you around or choose to ride with new friends you meet along the way.
Hot springs – They will allow you to swim in some areas, but take a dip at your own risk. You can actually boil eggs in some of the hot springs.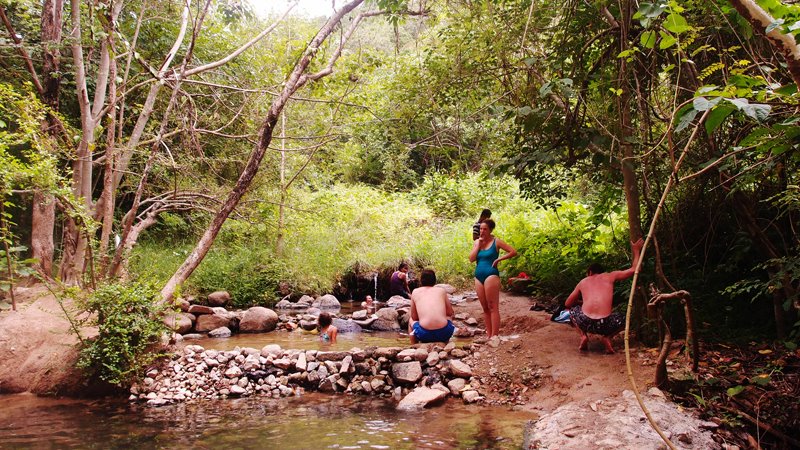 Waterfalls – This is a more refreshing option. You'll need to do a bit of walking to get here, but it'll be worth it once you get there. Don't forget to bring your swimsuit!
Elephant rides – Choose the ones that don't have seats because these hurt the elephants. There are a number of operators that will allow you to sit on the elephants.
Night market – Come afternoon, a walking street is turned into a shopping area where you can find handmade arts and crafts from local artists and those who have made Pai their home. And yes, you can haggle.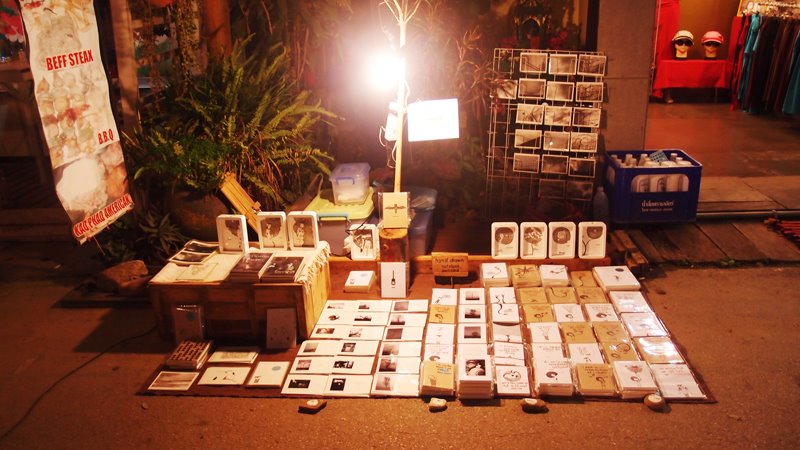 Cafés – Pai is lined with a lot of small cafés, most of which offer al fresco seating so you can enjoy watching the laziness go by, do some people-watching or meet new friends.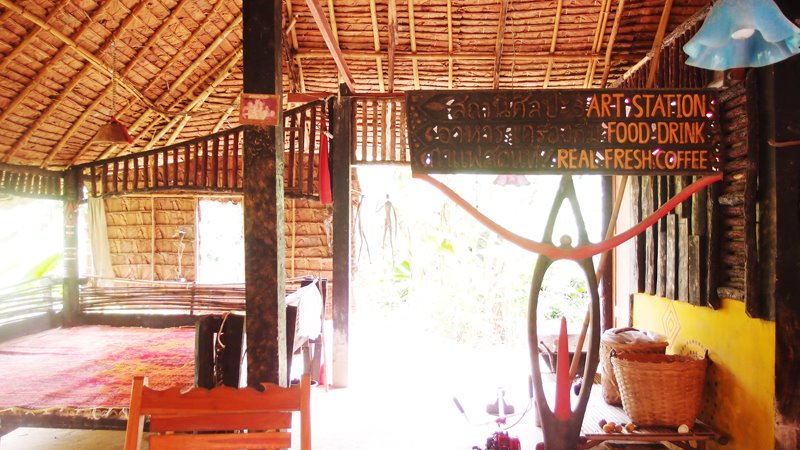 Street food, small eateries, and restaurants – Pai has a very diverse food scene. There's foreign cuisine (mostly French and Italian), and there are North Thailand delicacies everywhere. One dish that you shouldn't miss is the khao soi (available at Salween River Restaurant)—basically crispy noodles swimming in spicy curry with coconut milk. If you're vegetarian, check out Canteen. If you're vegan, pop by the Chew Xin Jai.
Spend a few days in this small town (overnight trips are not advised) to see how many have referred to it as "hippie" or "sleepy" place. While most Thailand attractions give you good times with parties that'll most probably leave you tired till the next morning—or till you get back home, Pai will call you to the mountains and ask you to sit and rest.

Chiang Mai is your starting point–it's best if you spend a few days here first before heading to Pai.
Direct flights from Manila to Chiang Mai:
Tigerair
Thai Airways
Bangkok Airways
China Southern
Cathay Pacific
China Eastern
Singapore Airlines
Direct flights from Manila to Bangkok:
Cebu Pacific
Philippine Airlines
Thai Airways
Kuwait Airways
Transportation options:
If you're coming from Bangkok, you can either take the plane (50 minutes to 1 hour), bus (8 to 9 hours), or the train (12 to 15 hours) going to Chiang Mai.


CLIMATE
October through February: 21-25º C (day) and 8 to 10º C (night)
March to May: 18-20º C
May to October: rainy season


Flights from Manila to Chiang Mai

BUDGET
food and accommodation
400-500B (budget to mid-range)
500-1000B (splurge)
*Accommodations are around 250 Baht (around 340PHP) for common rooms/dorms, and 500B to 1000B for a private room (double)

| English | Thai |
| --- | --- |
| Hello (if you're a man) | Sa wat dii khrap |
| Hello (if you're a woman) | Sa wat dii kha |
| Yes | Chai |
| No | Mai Chai |
| Thank you | khop khun khrap (man), khop khun khrap (woman) |
| Can you help me? | Khun chuai haai phom / chán dái mái |
| How much? (for shopping) | Nii thao rai? |
| Delicious! | a-roi! |