Breathe In Some Much-Needed Fresh Air at This Rustic Bed and Breakfast Near Tagaytay
All 1.5 hectares of land for you to explore and appreciate.
by Ina Louise Manto | August 08, 2021
You're not alone at feeling suffocated, even when there's so much oxygen to breathe. Sometimes, all you need is a quick breather and a break from the demands of daily life, and you can get exactly that at this exclusive sanctuary tucked in Nasugbu's highlands.
A sanctuary in the highlands
Surrounded by a verdant garden with blooming flowers, fruit-bearing trees, and a breath-taking view of Mt. Batulao and Mt. Talamitam, Palmos Place is a rustic bed and breakfast nestled in the highlands of Nasugbu. From a distance, you'll also get a glimpse of Nasugbu's glistening shorelines.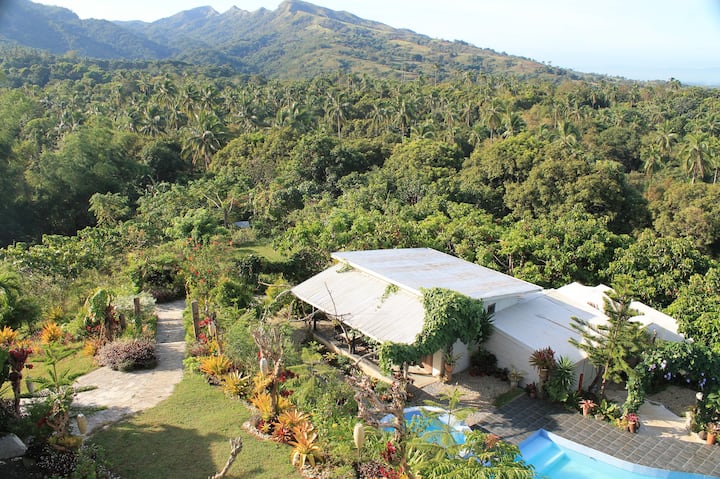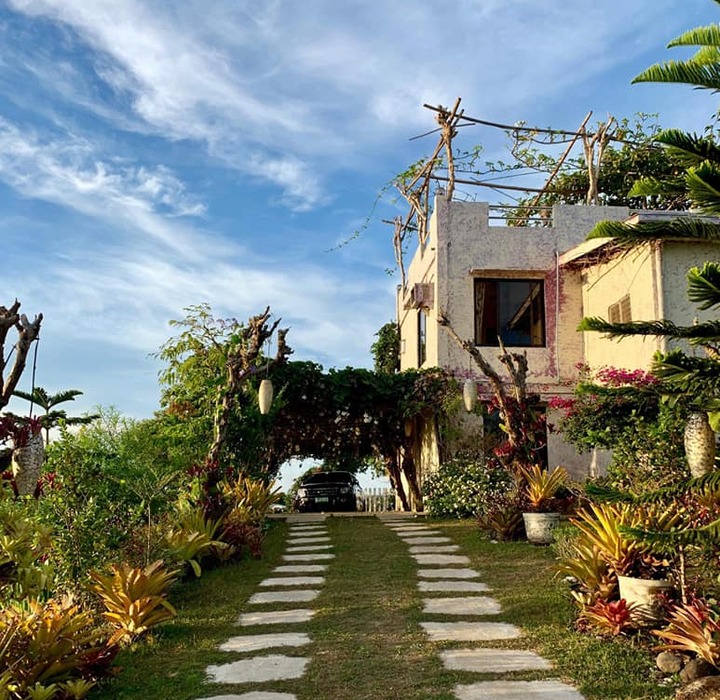 It's a hidden sanctuary where you'll be immersed in nature: discover different plants, play with farm animals, wake up to the sound of chirping birds, and be mesmerized by fireflies at night. No wonder why it's a favorite venue for photoshoots, staycations, and even garden weddings!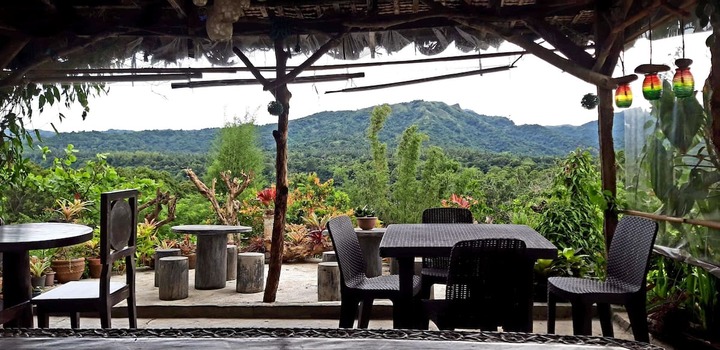 Aside from being an ideal venue for garden weddings and celebrations, Palmos Place was a filming location for the 2018 film Ang Babaeng Allergic Sa Wifi, where the lead character couldn't use any electronic devices. The character's medical condition may be fictional but Palmos is a place where you'd want to forget technology and the buzz of social media for a few days. After all, you have a vast 1.5 hectares of land to explore and appreciate exclusively.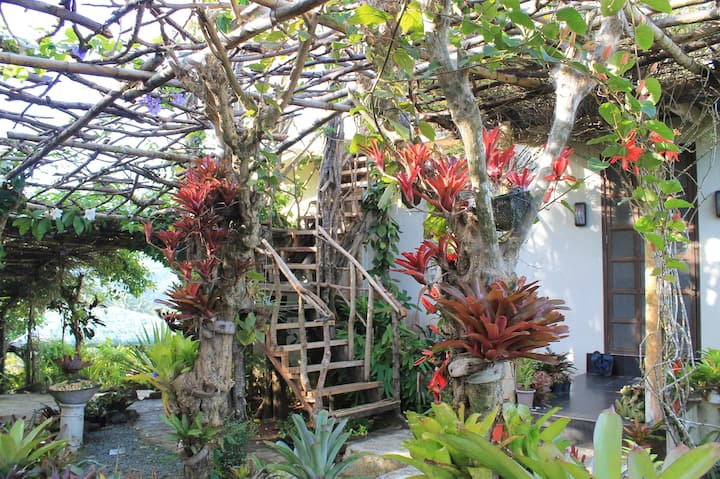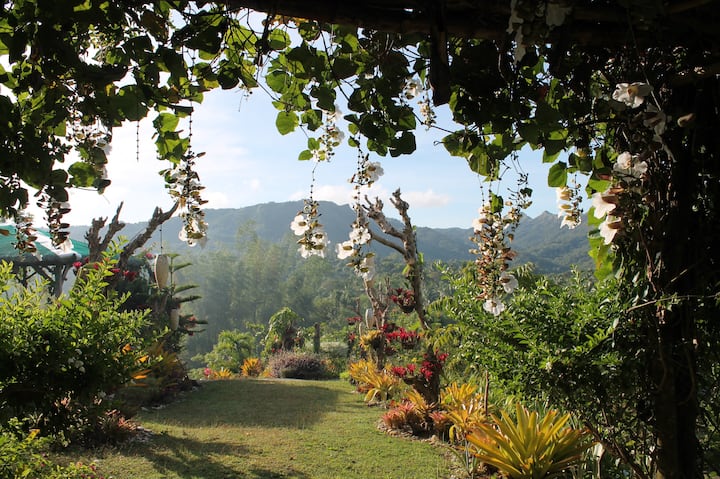 The main house's design is rustic all over, furnished with old wood and growing vines. There are four bedrooms in the property that can accommodate up to 12 guests, one of which is a master bedroom with a living room in the main house. Another two rooms can be found by the pool, perfect for cooling off with the mountain as your backdrop. Don't miss out on going to the roof deck that offers a 360-degree view of the surroundings!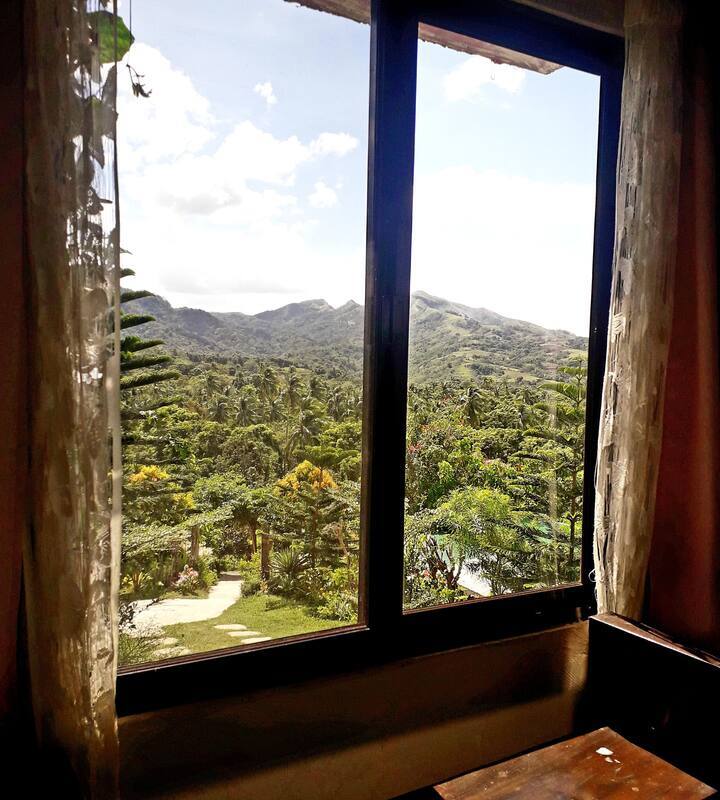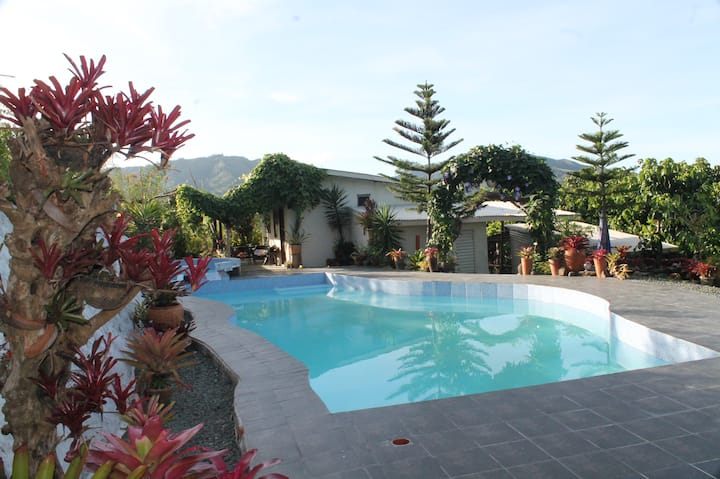 The property has a vast garden and green space, perfect for setting up for a picnic or alfresco dining. At night, guests can go stargazing and camping, and be lullabied to sleep by the hum of crickets and frogs. A bonfire can also be set up for an additional fee.
Nearby attractions and activities
Though you'd want to soak in the beauty of this place, it would be a missed opportunity not to see nearby attractions. Palmos Place is a great station for hikers of Mt. Batulao and Mt. Talamitan. Tagaytay's Twin Lakes and Chapel on the Hills are just a 10 to 15-minute drive away, while a 30-minute drive would take you to beaches in Matabungkay and Nasugbu. Calatagan beaches are also just a 45-minute drive from the B&B.
Rates at Palmos Place start at P13,500 per night for 10 guests. Additional guests are charged P1,200 per head.
Book your stay here. For travel requirements and important travel protocols, send a message to Palmos Place's official Facebook page.
MORE: 7 Tagaytay Venues for Your Dream Intimate Garden Wedding