This Cafe in Taiwan Lets You Watch Penguins in Action While Sipping on Your Fave Latte
Coffee AND penguins? Sign us up!
by Andy Flores | September 21, 2020
Animal cafés are not unheard of in quirky Taiwan. In fact, they're quite popular. From a café where you can enjoy your caffeine fix with an adorable alpaca by your side to a reptile house of a coffee shop where you can have a sip of freshly-brewed coffee while admiring a snake slithering around your arm, the island is brimming with these unique experiences fit for animal-loving coffee lovers.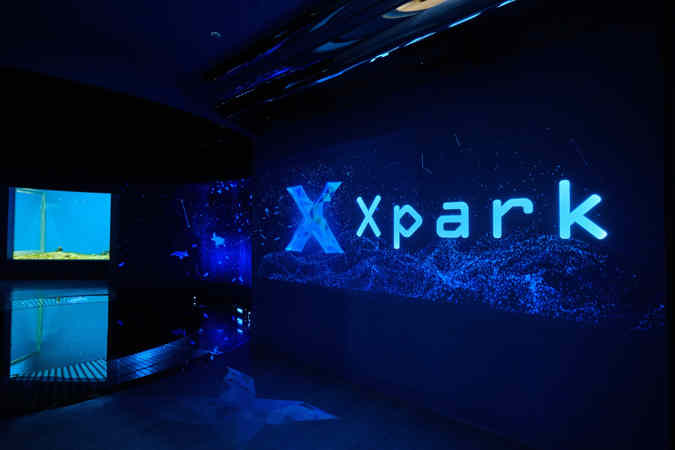 Penguin Café in an Aquarium
Just last month, Taiwan opened its latest attraction—Xpark Aquarium, a futuristic aquarium in northwestern Taoyuan within a massive recreational complex that also houses a hotel, a cinema, and an outlet mall.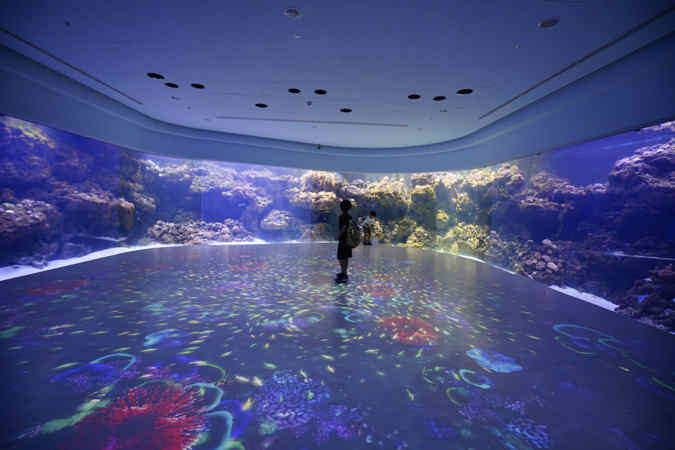 The aquarium is the first overseas facility of Japanese theme park operator Yokohama Hakkeijima Inc. under Seibu Holdings, Inc. and is a partnership project with Taiwan's Cathay Life Insurance.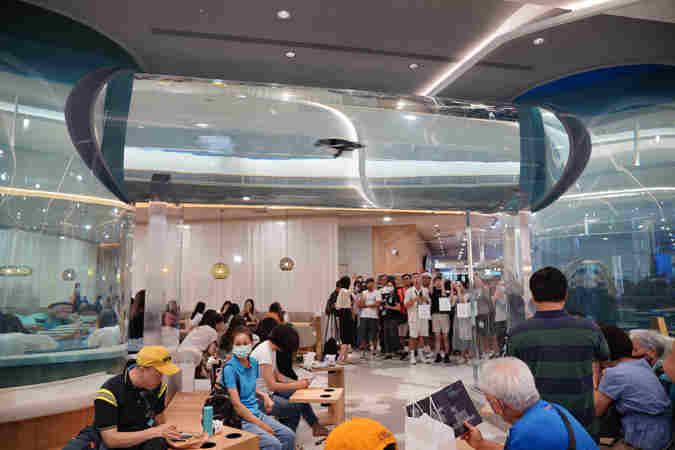 Setting itself apart from most aquariums today, it bills itself as a technologically-advanced attraction that creates extra-immersive experiences for guests. We're talking about a picture-perfect teamLab-like coral garden, neon-lit displays of jellyfish, themed zones that recreate temperatures and scents to mimic a variety of living environments, and, of course, a stunning four-story-high glass aquarium that serves as home to more than 420 species of marine life native to Formosa—among many others.
So. Much. Wow.
But, perhaps, one of the most iconic sites in the aquarium is Xcafe, a hip and modern cafe that raises the bar of animal cafés with its network of glass pipes that will give you a closer glimpse of Xpark's resident penguins in action as you take delight in the café's yummy and absolutely Insta-worthy offerings like a cup of coffee topped with super-cute penguin latte art.
Safety Measures
Xpark may have defied the odds to open its doors during a global pandemic, but the entire complex is implementing stringent safety measures to ensure that every visitor walks in and out of the place happy and healthy. The COVID-19 precautions the facility observes include the following:
Mandatory temperature checks upon entry. Guests with a temperature higher than 37.5 degrees celsius will be denied entry.
Guests are required to sanitize their hands regularly and wear a face mask at all times while inside the aquarium.
Practicing physical distancing is a must and guests are expected to comply with the crowd restrictions imposed on-site.
Xpark Aquarium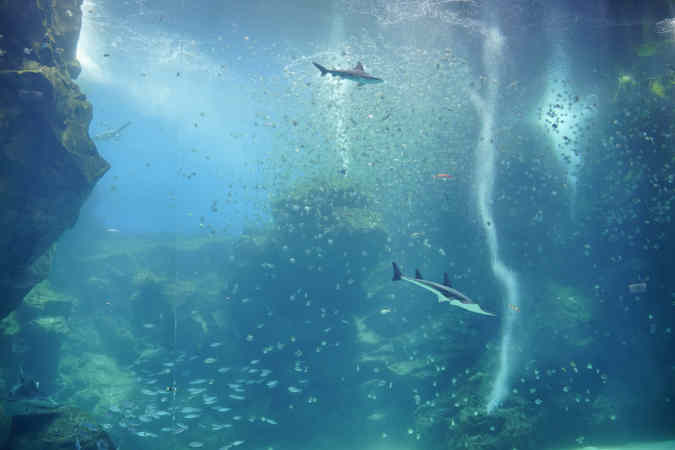 Address: No. 105號, Chunde Road, Zhongli District, Taoyuan City, Taiwan 320
Operating Hours: 10:00 AM – 9:00 PM daily (10:00 AM – 10:00 PM on holidays)
Phone: +886 3 287 5000
Official Website & Tickets: Xpark Taiwan