The View from This Rainbow Suspension Bridge in Taiwan Will Take Your Breath Away
Scared of heights? This bridge's rainbow look will make you want to cross it, regardless.
by Meryl Medel | September 11, 2020
If you're a thrill-seeker, crossing long suspension bridges are a must. This new rainbow-colored bridge in Taiwan is no exception. Measuring 342 meters in length and hovering 110 meters above the riverbed below, the Shuanglong Rainbow Suspension Bridge is the highest and longest suspension bridge in Taiwan. Plus, even if you aren't an adrenaline junkie like some of your friends might be, you may just want to try crossing the Shuanglong bridge just for the 'gram, especially with the rainbow steps that span the bridge.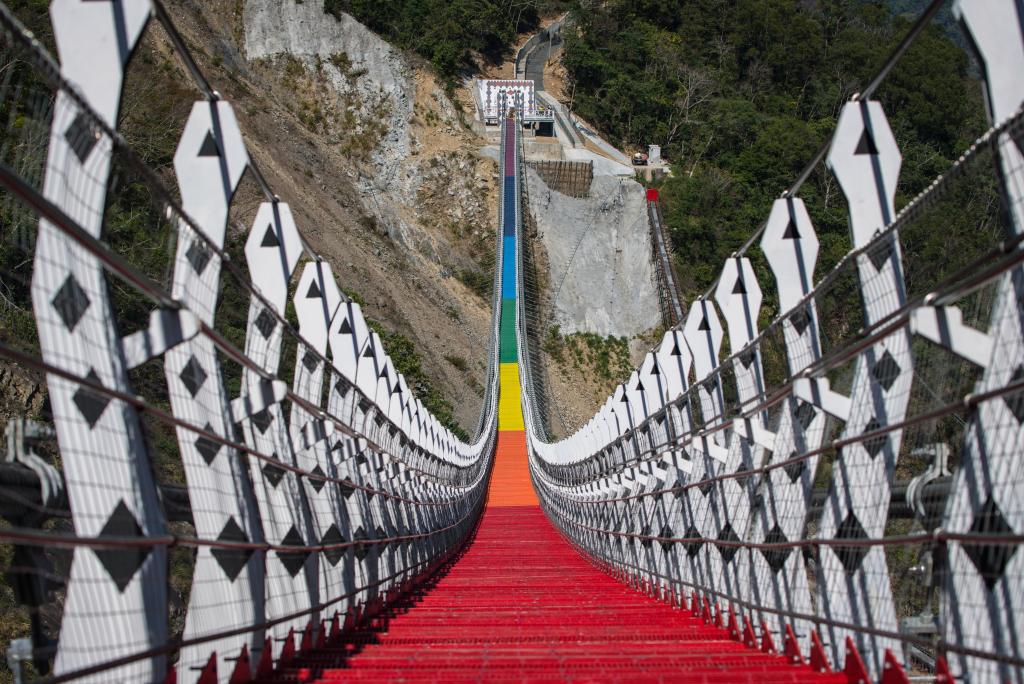 All photos from the Nantou Fun Card website .
The rainbow bridge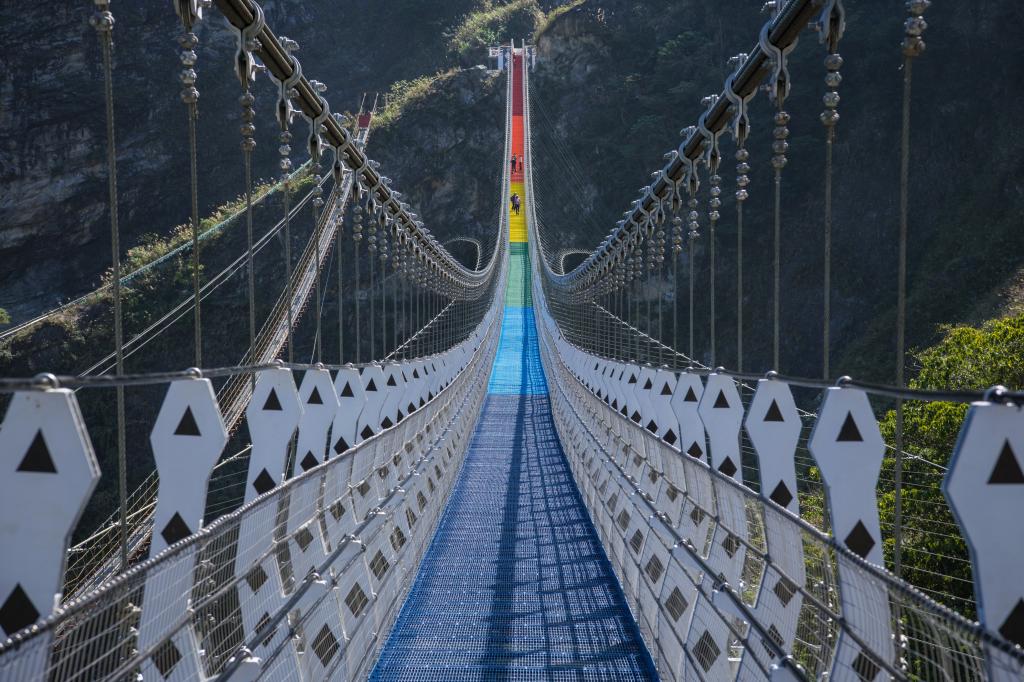 The Shuanglong Rainbow Suspension Bridge is located in Nantou County, where the majestic Shuanglong Waterfalls is found. A popular tourist site in Taiwan, the Shuanglong Waterfalls used to be one single-layer waterfall, but after the 921 Earthquake in 1999, it split it into two, like two dragons hovering around each other, thus its name (shuanglong literally means "twin dragon" or "double dragon"). The waterfalls join the Zhuoshui river below. Unfortunately, the road that made the waterfalls accessible was destroyed in 2009 due to a typhoon.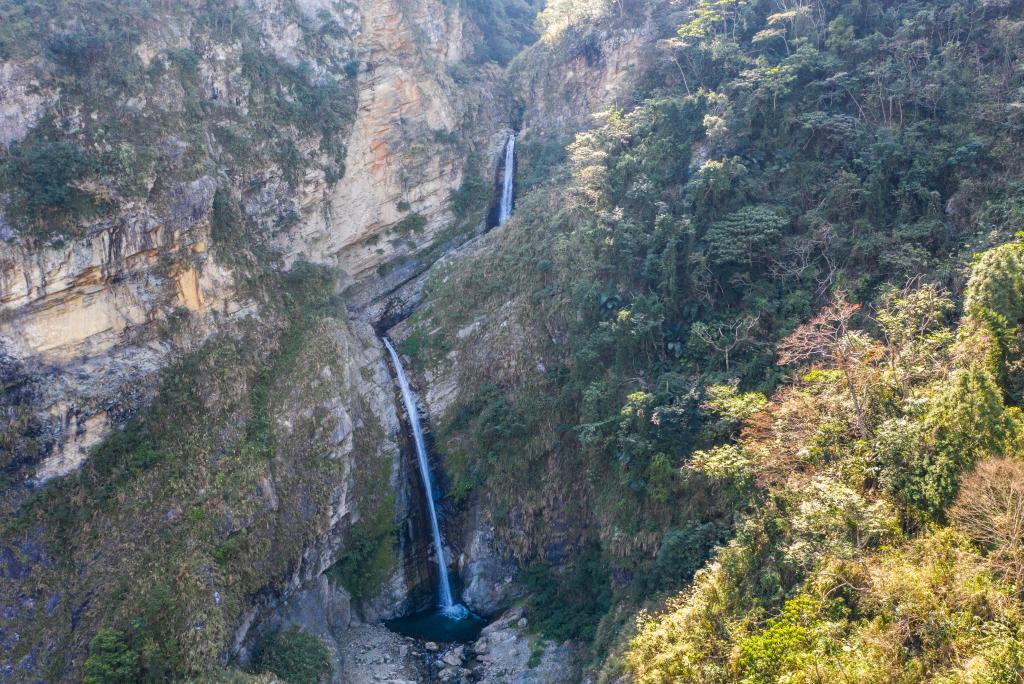 But now, the Shuanglong Rainbow Suspension Bridge allows tourists to see the waterfalls up close once more. The new bridge features 420 steps painted in the seven colors of the rainbow that changes every 50 meters.
If you want to see the rainbow suspension bridge for yourself, head to Nantou. Upon arriving in the county, you can take the Grand Transit bus No. 6288 across Shuili Train Station. The village near the waterfalls doesn't have a lot of space, especially for private vehicles, so the local government suggests that visitors take public transportation.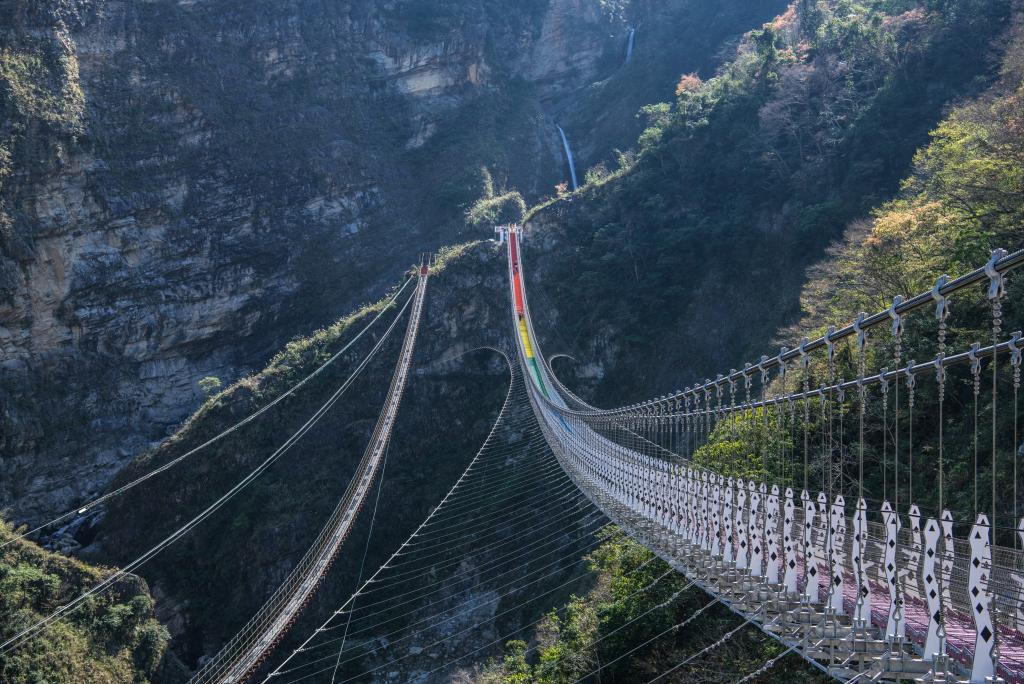 Would you cross this bridge, even just for the 'gram?