Amazing Photos of Perseid Meteor Shower Captured in the PH and All Over the World
The meteor shower lit up the night sky and could be seen by the naked eye.
by Kyzia Maramara | August 17, 2020
Astrophotographers and astrophiles have been having the time of their lives witnessing amazing sky phenomena the past few weeks. Following the stunning Comet Neowise, the skies lit up once again but this time with a meteor shower that's visible to the naked eye.
The 2020 Perseid meteor shower is an annual occurrence, this year it peaked in the late evening and early morning hours of Aug. 12-13. The shooting stars are caused by the debris of dust and pebbles left behind by the giant Comet Swift-Tuttle slamming into Earth's atmosphere.
Filipinos lucky enough and patient enough to wait under the darkening sky were rewarded with streaks of light from the meteor shower. During its peak, you can expect to see around 20 meteors for a few hours. But even though it's past its peak, you still have a chance to catch it until Aug. 24 although the number of meteors will significantly decrease by the day.
Check out these photos of the Perseid meteor shower captured by Filipinos:
Batangas
Photo by Elliot Andal
Legazpi, Albay
Photo by Lynn Arias

Mendez, Cavite
Photo by Ronel Dimaranan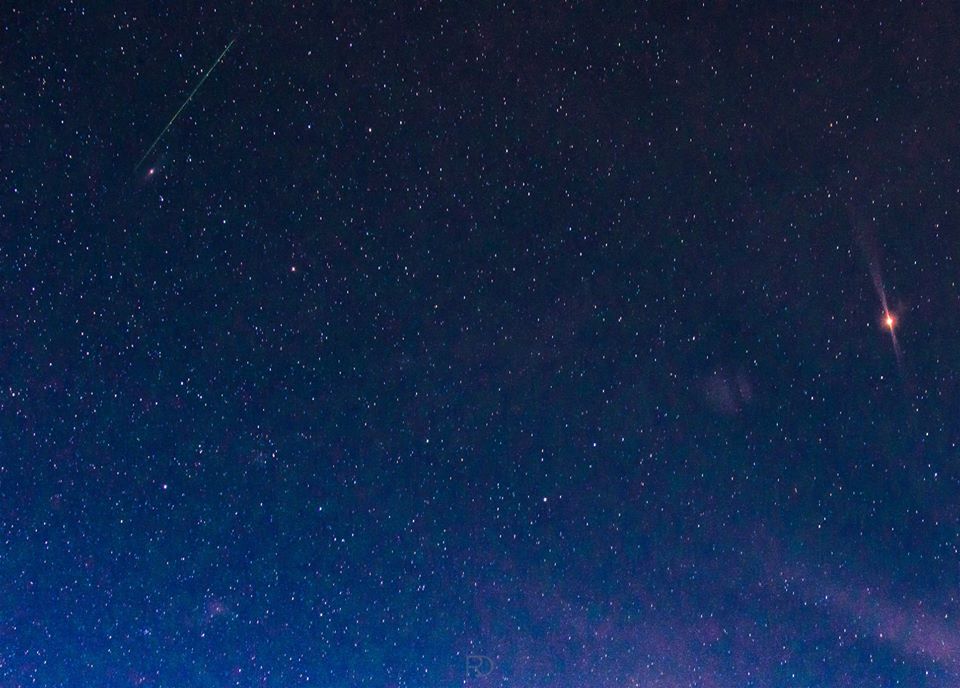 Ilocos Norte
Captured by David James Aniñon
Meycauayan, Bulacan
Captured by Claudette M. Castro
If you are planning a little stargazing of your own, head on to an area where there's less light pollution. Those living in the province have a better chance of catching the Perseid meteor shower, weather permitting. The best time for viewing is from 1 am to 5 am. You can watch it with your naked eye so you won't need to bring telescopes. Don't forget to make a wish once you see the shooting meteors!
Here's what the Perseid Meteor Shower looked like across the world:
Negev Desert, Israel
Spruce Knob, West Virginia
View this post on Instagram
Dorset, England
View this post on Instagram
Carmarthenshire, Wales
Here's what I saw last night here in Carmarthenshire.

A composite photo over the course of 90 minutes – a couple of Perseid meteors, couple of satellites, and an epic lightning storm in the distance.#stormhour #astrophotography #perseids #ukstorm @VirtualAstro @WalesOnline pic.twitter.com/4gpqelV1oX

— Mathew Browne 📷🏴󠁧󠁢󠁷󠁬󠁳󠁿 (@mathewbrowne) August 12, 2020
READ MORE:
Amazing Photos of Comet Neowise Lighting the Night Sky as Captured Across the Philippines
This Beach Resort In Zambales Is The Perfect Place To Go Stargazing
LOOK: Netizen Captures Breathtaking Iridescent 'Rainbow Clouds' Over Nueva Ecija
LOOK: Human-Sized Bats Exist and They're Found in the Philippines