Taste Singapore Flavors in the Comforts of Home with Singapore Food Festival's Free Masterclasses
Mark your calendars!
by Cristina Morales | August 18, 2020
Now that we've been stuck at home for months, it's only natural that we're spending more time in the kitchen, preparing home-cooked meals and experimenting with new recipes. Video tutorials have become a godsend for beginner cooks and seasoned foodies alike, and in a few days, we'll get a treat from Asian masters.
Learn from the masters
On August 22, 2020, Singapore will be hosting a Live Masterclass with Chef Ming Tan from Singapore and our very own international chef and restaurateur, Chef Margarita Forés.
In a class called "2Fast, 2Delicious – Hokks and Clay", Forés and Tan will be teaching us how to cook two popular Singaporean dishes: Hokkien Mee and Claypot Rice. Hokkien Mee is a noodle dish that's made with prawns, meat, clams, and dried fish. Meanwhile, Claypot Rice is a rice casserole cooked directly over live coals, giving it that trademark crispiness that Singaporeans love.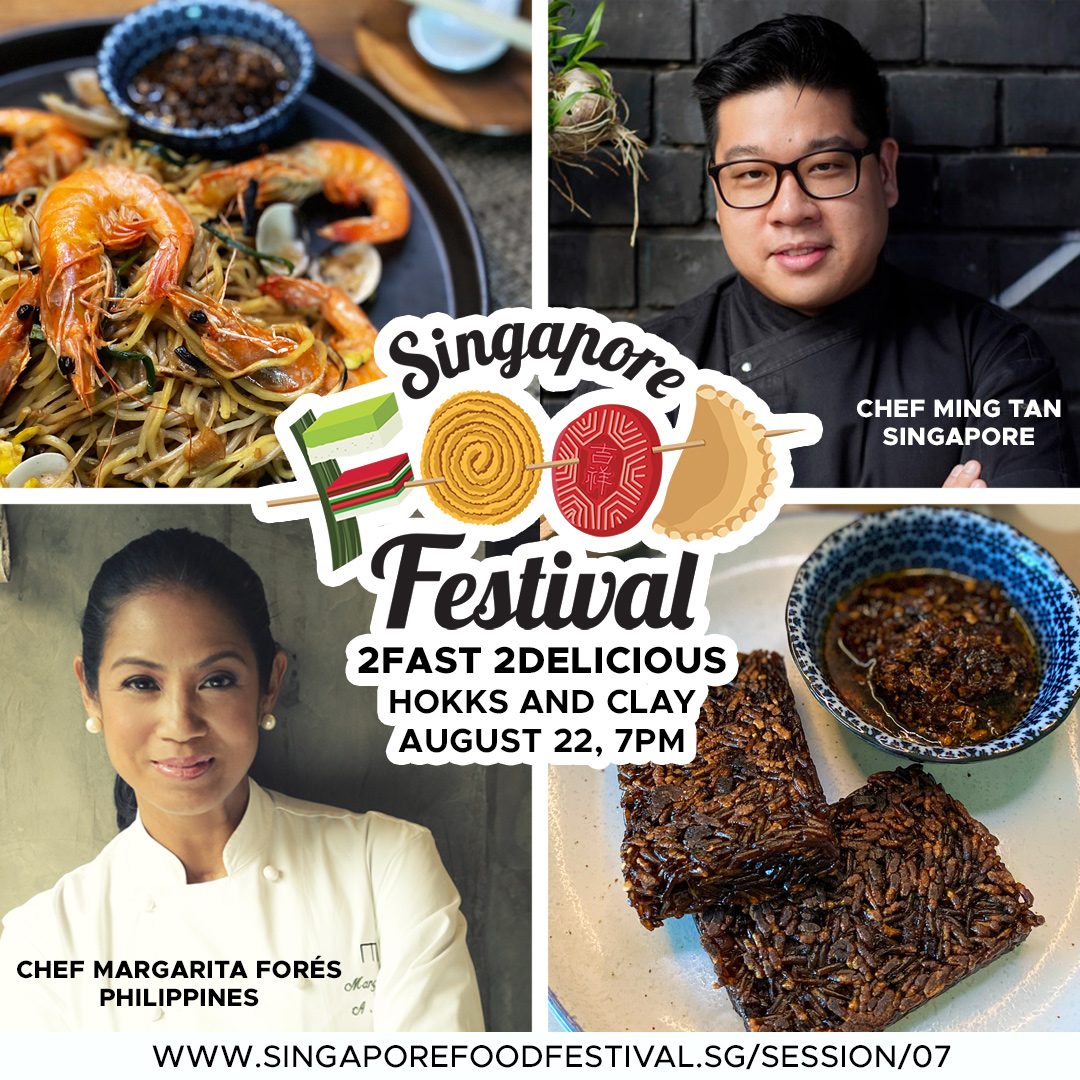 "The '2Fast, 2Delicious – Hokks and Clay' class is specially curated for Filipino foodies and we hope that the session will allow Filipino foodies to enjoy Singaporean cuisine from the comfort and safety of their own homes," says Ruby Liu, Singapore Tourism Board (STB) Area Director for the Philippines.
How to join the Masterclass
You can stream the 2Fast, 2Delicious – Hokks and Clay" class on August 22, 2020 at 7 pm here. Mark your calendars!
Other Masterclasses
The class is part of a series of online activities hosted by the Singapore Tourism Board as part of the annual Singapore Food Festival from 21-30 August.
If you're fond of Singaporean flavors or simply want to try new things, take a look at their other activities. Another masterclass is the "Holy Crab: Supper Treats", which will be broadcasted on August 21, 2020, 9:30 pm. This class featuring Chef Elton Seah will showcase curated dishes with bold, cheeky flavors.
On August 22, 2020, 4:30 p.m., drinks enthusiasts can also join The Unusually Singaporean Cocktail Masterclass, which allows you to be your own best mixologist as you follow Colin Chia create two cocktails – Timeless Classics and Embracing Singapore Flavours!
To learn more about Singapore Food Festival's other activities, tune in to their official Facebook page.