Philippine Destinations for the Rainy Season
The land of white sand and blue waters has plenty to offer for rainy day breakers.
by Shen Mascariñas | September 21, 2015
The Philippines, specifically the urban outskirts and the provinces, is majestic during the rainy season! Here are some spots you should check out if you're going around during the latter to the very early parts of the year.
Lipa, Batangas
There's nothing more relaxing than hearing the sounds of nature—rain included—while you get a massage.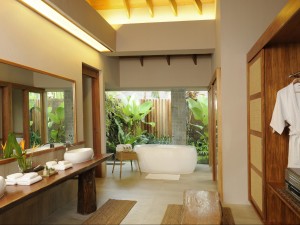 Visit The Farm at San Benito in Lipa for a refreshing getaway. Their villas are sanctuaries surrounded by lush greens. Their food will satisfy even the pickiest eaters when it comes to freshness and nutrition. They also offer healing spa treatments, integrated medical services, and different kinds of retreat programs like detox cleanse, stress management and sustainable weight loss.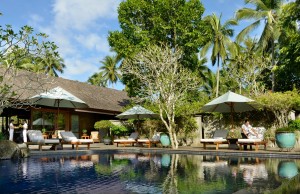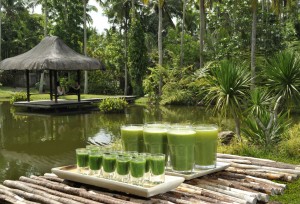 Coming from this escapade, you'll go back to your routine recharged and full of vitality.
Siargao Island
For veteran surfers or adrenaline junkies, surfing in Siargao during the rainy season will be an exhilarating treat. The waves are bigger and all the more exciting. Take note that the monsoon season in Siargao comes at a later time than in other parts of the Philippines. In Siargao, rainy season is around the end of November to February.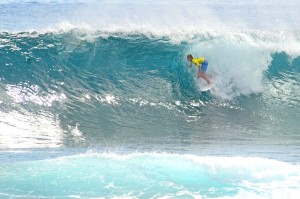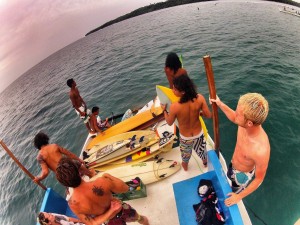 If you're sold and already planning where to stay, consider Kermit Surf Resort. It's a beautiful surf camp that has hospitable service, great food, a chill vibe and awesome accommodations. Being just 200 meters away from Cemetery and Cloud 9, Kermit Surf Resort has an excellent location as well. Moreover, first time surfers will be pleased to know that they have an in-house professional surf school.
Baler, Aurora
Surfers are one of the few groups of people that rejoice when the rain starts to pour. For them, the rainy season bids goodbye to boring waves and welcomes a more fun period for surfing. Head to Baler for a more accessible surf hotspot. From Manila, it's only a six-hour road trip away.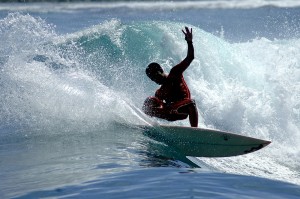 Dubbed as the birthplace of surfing in the Philippines, you'll have plenty of surf resorts to choose from. One of the most popular choices is Sabang Beach, which caters to both seasoned surfers and beginners. There's also Cemento Beach, which is known to have the largest, cleanest and best quality of waves in Baler.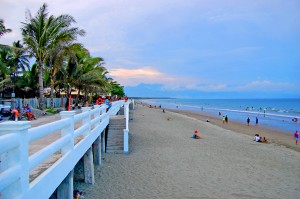 Cagayan De Oro
Here's another Philippine destination housing a water sport that's made more fun with rain. Cagayan River is well known to host white water rafting, an exciting activity that will get your heart racing and mouth beaming. Add some rain to the adventure of rafting in a river, and you'll feel like a movie star on a mission. Also, look forward to breathtaking sights of nature as you anticipate the waves.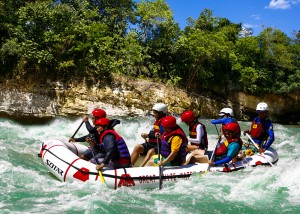 Get in touch with Great White Tours to arrange your white water rafting trip! It's going to make your Cagayan De Oro visit one for the books.
Pansol, Laguna
When it's cold and drizzling outside, taking a relaxing dip in a hot spring is probably one of the best ideas. While you're warm and cozy in a hot spring, you'll get to appreciate the cold from the rain and more importantly, you'll get to de-stress.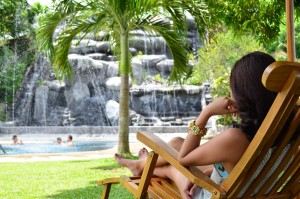 There are tons of hot spring resorts to choose from in Pansol. Some even have a spectacular view of Laguna de Bay. For that, check out Sol Y Viento. Another good option is Rockpoint Hotel. After enjoying their hot spring pools, you can take the relaxation further with Rockpoint's spa treatments.
Tagaytay
With rain, staying in while eating your comfort food and snuggling up with your favorite book is a hundred times more enjoyable. You don't have to settle for your usual routine, though.
Take your staycation up a notch by visiting a new destination that's also cozy, homey and lovely for lounging around. Head to Tagaytay for even cooler weather and for charming inns, restaurants and cafes.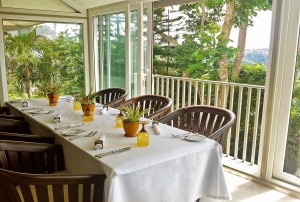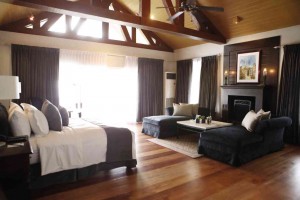 Check in at Discovery Country Suites, a beautiful manor that has exquisite rooms. Pick from their seven distinct suites for your temporary home. Each one is distinctly furnished, but all rooms are extremely comfortable and perfect venues for kicking back as it pours outside.
If you gather the will to get out of bed and explore Tagaytay, visit Marcia Adams'. It's a huge garden restaurant that resembles Tuscany and serves delectable Mediterranean food. The gloomy weather will be a good contrast to the place's colorful flowers and warm interiors.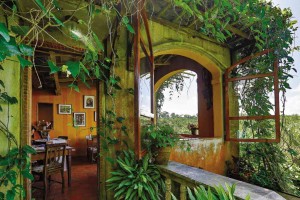 Bacolod
There's something about the rain that makes food taste better and eating a must. There's a plethora of good restaurants in Manila to satisfy your rainy season food cravings, but the dining scene in Bacolod is truly something else. Book a flight to Bacolod, and be prepared to feast as the rain pours.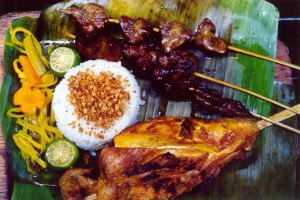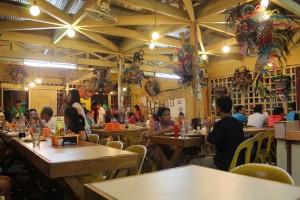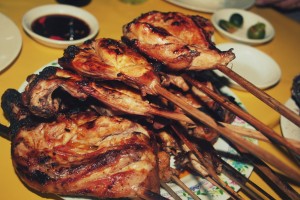 Try the many eateries boasting that they serve the best Chicken Inasal, and decide for yourself which one serves the ultimate one.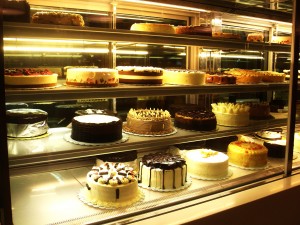 Those with a sweet tooth won't be disappointed in this land of abundant sugar canes. Locals take dessert seriously, and this is obvious in cake shops Calea and Felicia's. You'll enter both stores with eyes glittering, mouth drooling and stomach grumbling.
With the right destination, wind and water can't rain on your parade!