Get on the Bus! | A Guide to the Country's Premium Buses and Their Routes (UPDATED 2019)
Public transportation is stepping up its game!
by Seph Montajes | April 09, 2019
One of the perks of living in Manila is having a choice of transportation modes. But the best way to commute without putting a dent in your wallet so far is through taking the bus—and if it's a premium bus? Much better!
Did you know we already have premium city buses, too? Check out this handy guide:
P2P Bus Services
Since it was launched, the Point-to-Point Bus Service has been the talk of the town for its convenience. The P2P Bus strictly implements having one pick-up/drop-off location which means it doesn't pick passengers up during the trip and it follows a fixed schedule. These buses are decked out with Wi-Fi, several televisions, and are all air-conditioned. The P2P service also brought the modern double-decker bus to the Philippines!
As of writing, there is a total of 52 stations in the P2P bus network.
Bus fares range from PHP 80-100 (for buses around Metro Manila), depending on your route. For a complete and updated list of the bus schedules, routes, and fares of the P2P Bus, check the P2P Bus Planner website.
READ: New P2P Bus Routes Open for Franchising, Includes Baguio, La Union, Cebu and Iloilo
DLTB Premium Bus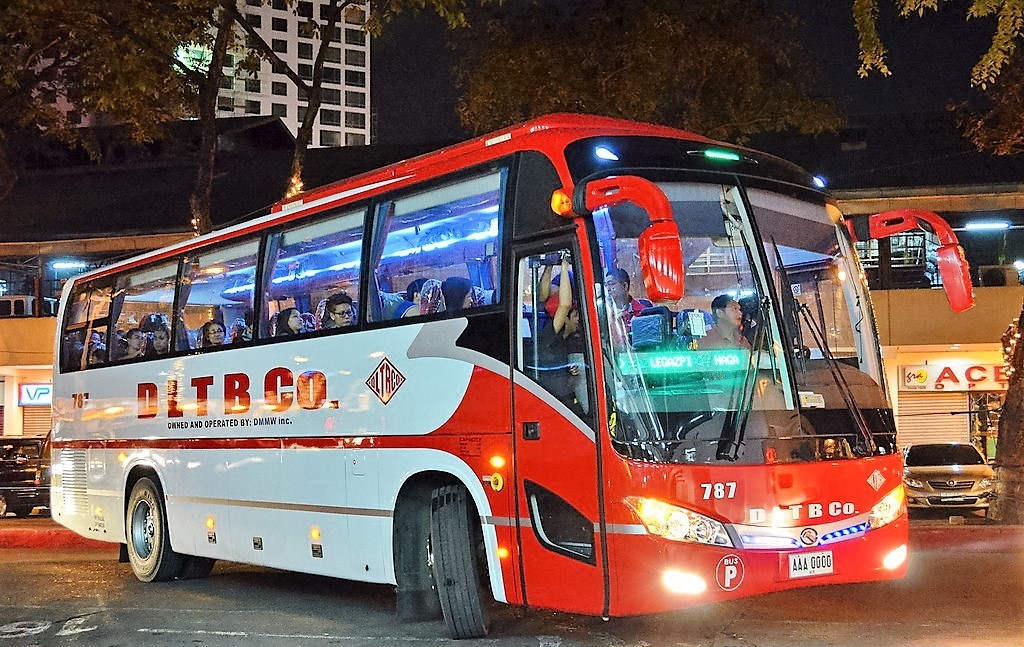 Buses traveling to the south are known for providing travelers comfort. This particular, air-conditioned DLTB bus has La-Z-Boy seats for each passenger. You can visit their Facebook page for more information or you can book a trip here.
Here are the schedules, routes, and fares of buses with La-Z-Boy seats:
Naga, Camarines Sur
Departs from Ali Mall, Cubao at 7:30 p.m. and 8:30 p.m. for PHP1,000*
Departs from LRT-Buendia via EDSA Pasay at 8:30 p.m. for PHP757*
Legazpi, Albay
Departs from Araneta Center Cubao at 8:30 p.m. for PHP1,110*
Departs from Tramo EDSA Pasay City at 8:30 p.m. for PHP 1,110*
Sorsogon, Sorsogon
Departs from Ali Mall, Cubao at 6:00 p.m. for PHP1,300*
For regular provincial bus schedules, click here.
JoyBus by Genesis Transport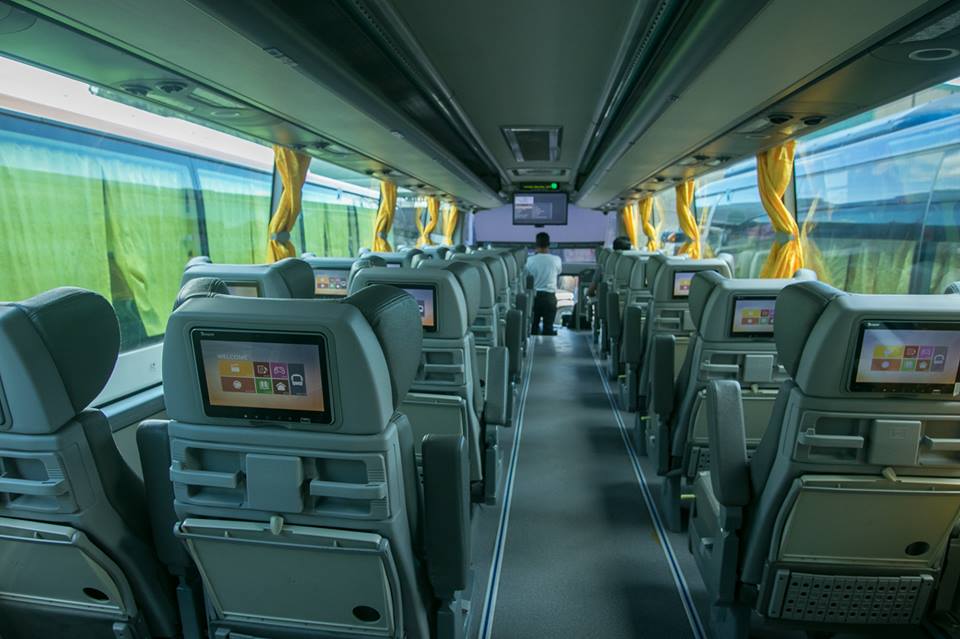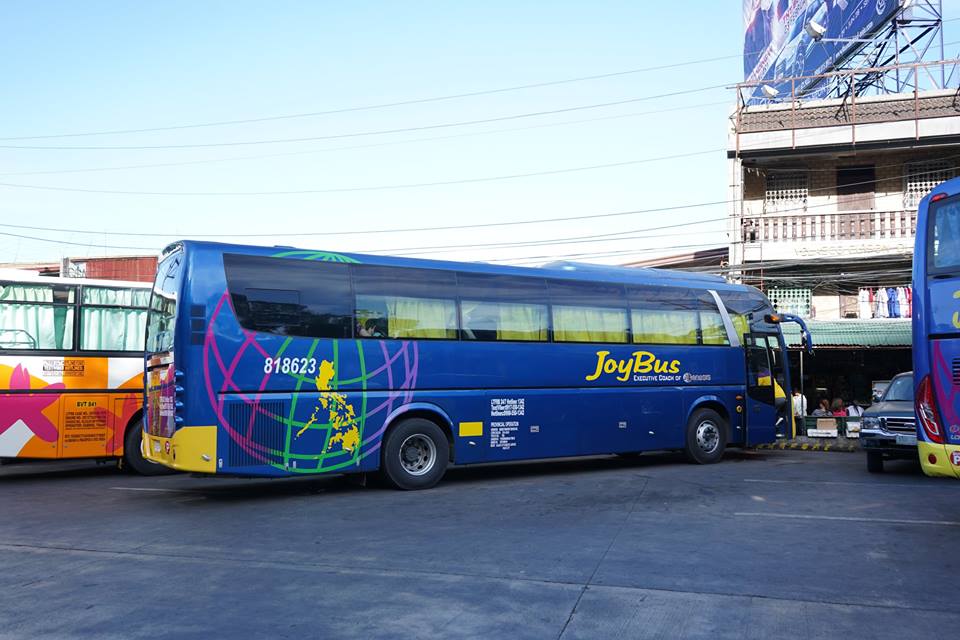 Genesis Transport is a reliable and comfortable bus option if you're going north to places like Baguio, La Union, Bataan, Aurora, and Pampanga. Their launch of the JoyBus Premiere Class has provided passengers an even comfier ride, with premium features like seat tablets (with games, movies, music, and e-books), lazy boy seats with seat belts, spacious legroom, charging ports, blanket and even an attendant for your basic needs!
Riding the JoyBus starts at Php 600. Check out the bus schedule here.
UBE Express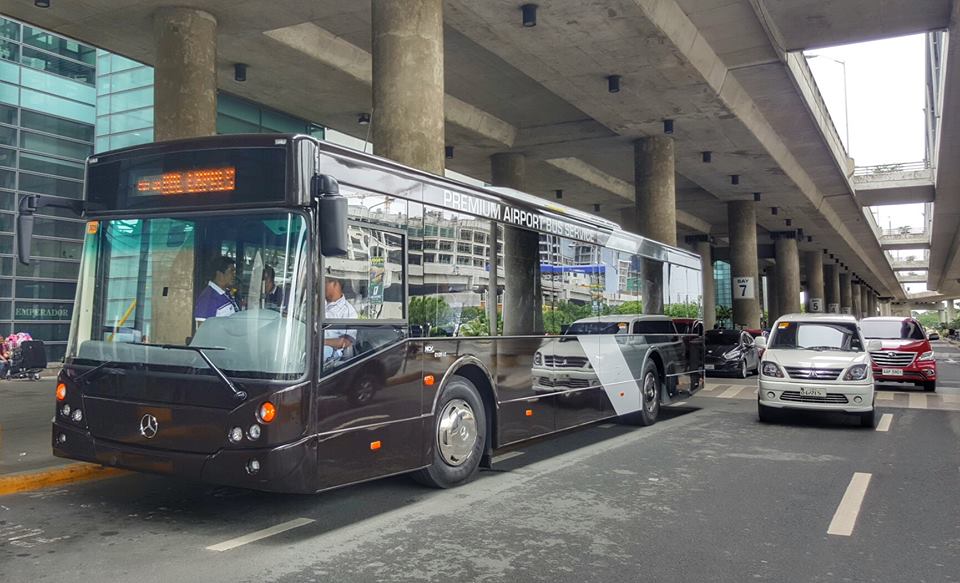 If you're coming from the airport and riding the taxi is too hefty for you, fret not: UBE Express' premium bus service will take you (plus your luggage) to key places in Manila with comfort and ease. Their Pasay terminal operates for 24 hours, and you're guaranteed for a hassle-free ride with premium features. Online booking will be available soon!
Click here to view routes.
Bicol Isarog Line
This bus line has been getting its fair share of exposure on social media because of its sophisticated look and "sleeper" chair capabilities. With operations available only to the south, Bicol Isarog promises to "give high importance to comfort, security, and affordability."
Among their premium services include Sleeper Bus with 22 bunk beds, Skybus Premiere with lazy boy seats and built-in massager, and Skybus with CR that has spacious rows and free wi-Fi. They also had a recent addition of the oversized Lazyboy Skybus Premiere exclusive to the Cubao-Naga route for PHP 2000.
Check out their schedules, routes, and fares on their website.
Fariñas Transit


Fariñas Transit is one of the oldest bus companies in the Philippines, but it never fails to provide locals and tourists the quality treatment that they deserve! Their buses are Regular (PHP600), First Class with Wi-Fi onboard (PHP700), First Class with Wi-Fi and CR (PHP750), and Super Deluxe with Spacious Seats, Wi-Fi, and CR (PHP850).
For a list of the bus schedule, click here.
GV Florida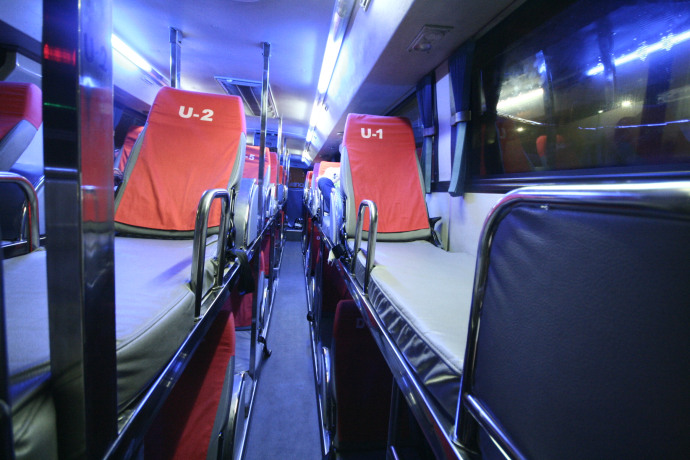 For the extremely long trips to the north to locations such as Isabela, Laoag, or Cagayan Valley, passengers are given the chance to lie down and relax in GV Florida's Sleeper Bus. Here, passengers are given more legroom so that they wouldn't feel cramped up throughout the 8-12 -hour ride. It's definitely better than sitting! For the bus schedule, check out this
link
.
*All schedules, routes and fares may change without prior notice.
Which bus would you like to try out? Tell us below.
ALSO READ: Beautiful Destinations You Can Visit Via Bus from Manila