Have this Picturesque Cove and Beach House All to Yourself in San Vicente, Palawan
The sea is just 50 steps away.
by Ina Louise Manto | November 19, 2020
Dubbed as one of the best islands in the world, Palawan is the home of many stunning beaches included in everyone's bucket list, like El Nid, Coron, and Puerto Princesa. But if you want to deviate from the touristy destinations, you can find yourself an exclusive cove in the country's longest white beach located in San Vicente, Palawan. If you're looking for a vacation where you can be alone with nature, this beach house provides the complete off the grid experience.
The Lost Traveler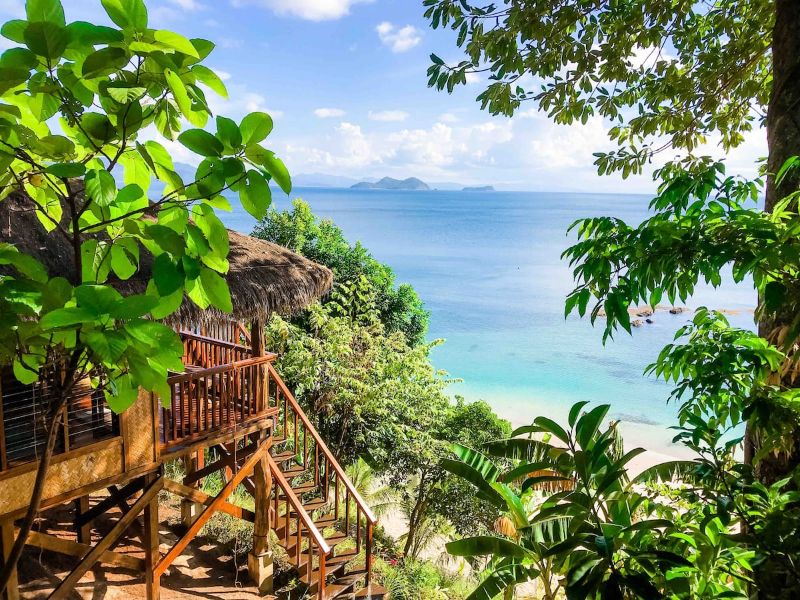 A trip to The Lost Traveler would certainly make you feel like you're lost as it's located in one of the remote areas of San Vicente. After traveling the National Highway, you'll have to spend another one to two hours to arrive at the modern hut perched on top of a hill.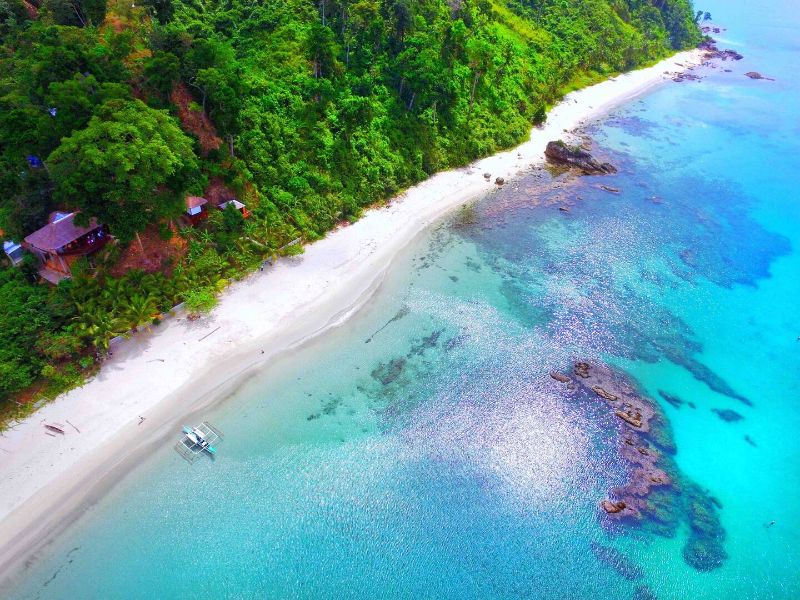 Remoteness, seclusion, and privacy are what The Lost Traveler offers. It's a tropical paradise that looks like a picture taken for a postcard: a native hut sits on a hill surrounded by lush greenery and a long stretch of untouched white sand beach. The entire cove is exclusively for you to enjoy.
The Cottage
The hut looks like a normal beach cottage but made modern. Its design features a combination of natural materials and wood paneling: nipa roof, woven nipa on its exterior walls, and wood paneling and flooring.  It can accommodate up to two people, which is perfect for a romantic getaway for couples.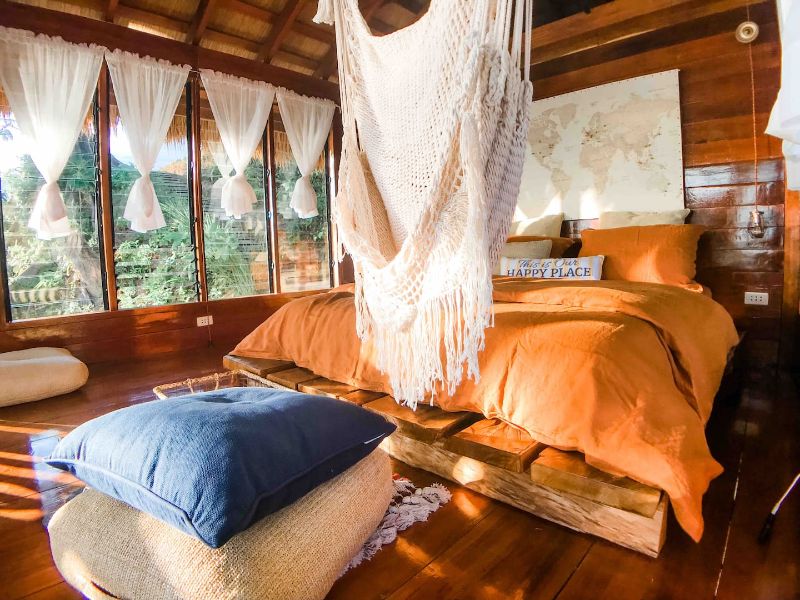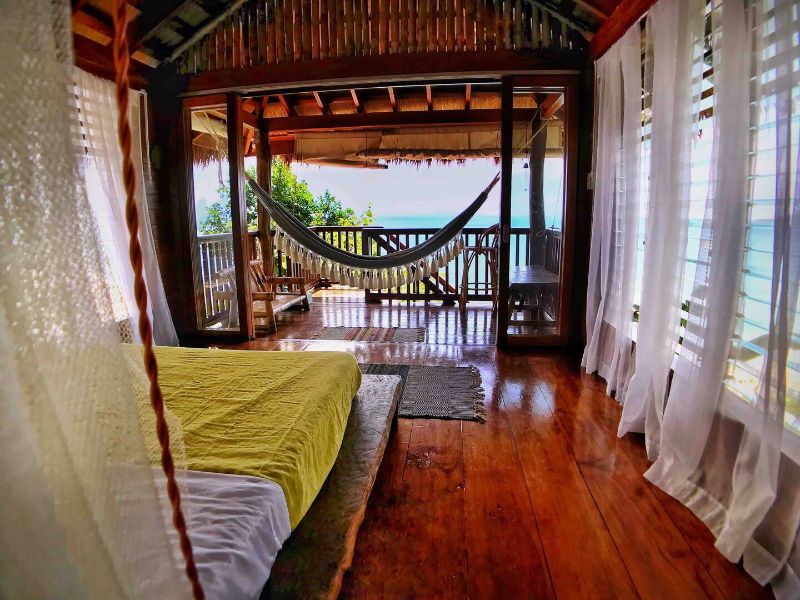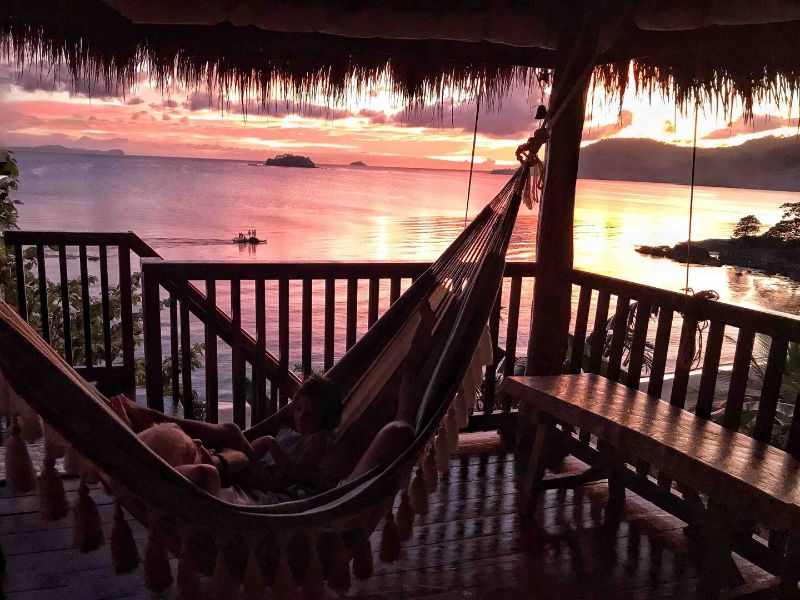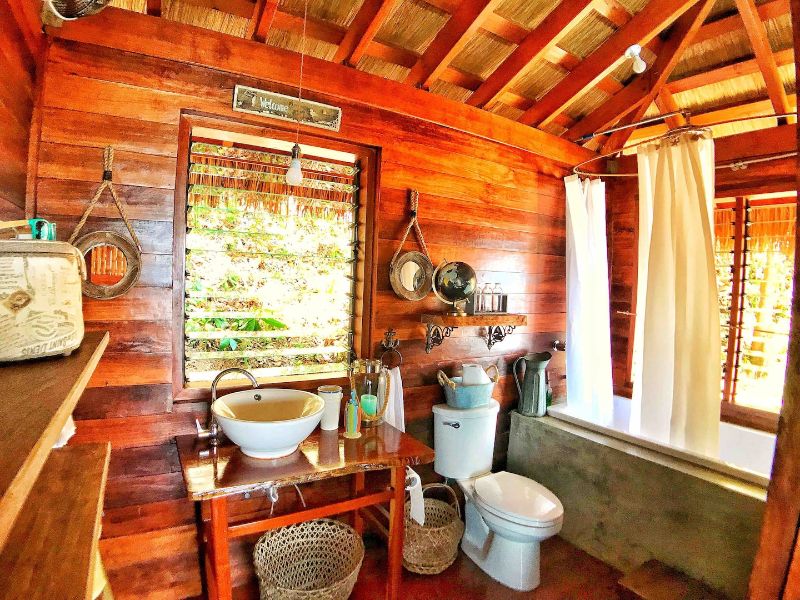 The bedroom has a queen-sized bed placed on thick wood paneling and an en suite with a hot shower powered by solar panels. Since it's in a remote area, electricity in the property is run by a generator, which is switched on from 5 PM until 6 AM. Don't worry about internet though, as the fee comes with a pocket WiFi.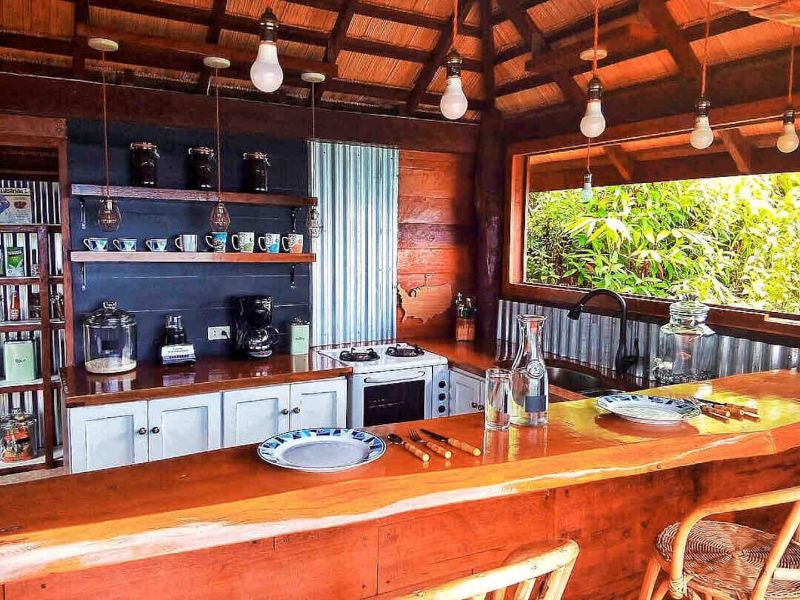 A fully-functional private kitchen overlooks the sea. Guests can bring their food to cook, but you can order your meals to be prepared by the caretakers. Breakfast is included in the overnight stay.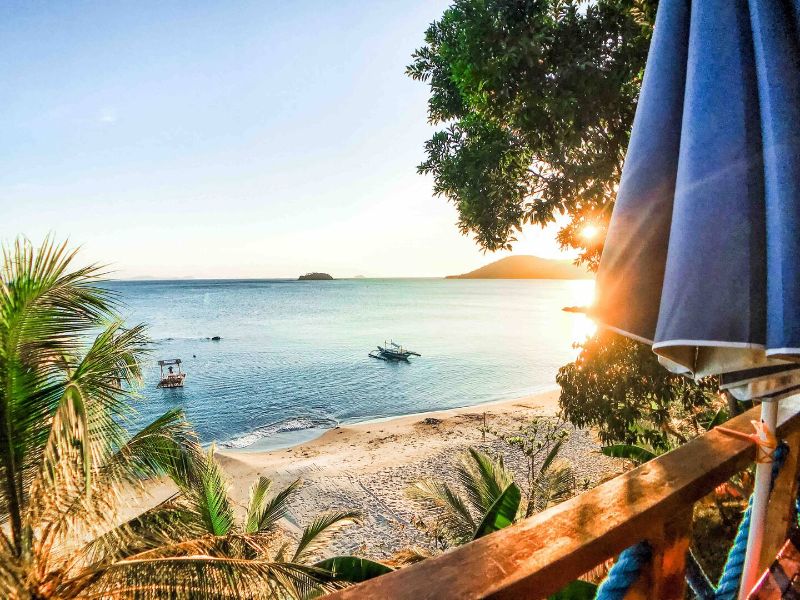 The dining area offers the best seats in the cottage. While you wait for your food, you'll get a panoramic view of the picturesque cove that no restaurants can compete with. It's a relaxing view alone, and it's made better with freshly-cooked Pinoy food. The view looks like a dream!
Amenities
San Vicente's powdery white sand beach is just a few steps away from the cottage. There's an open gazebo with a swing set on the beach, where you can nap, dine, or simply relax and enjoy the sounds of the ocean.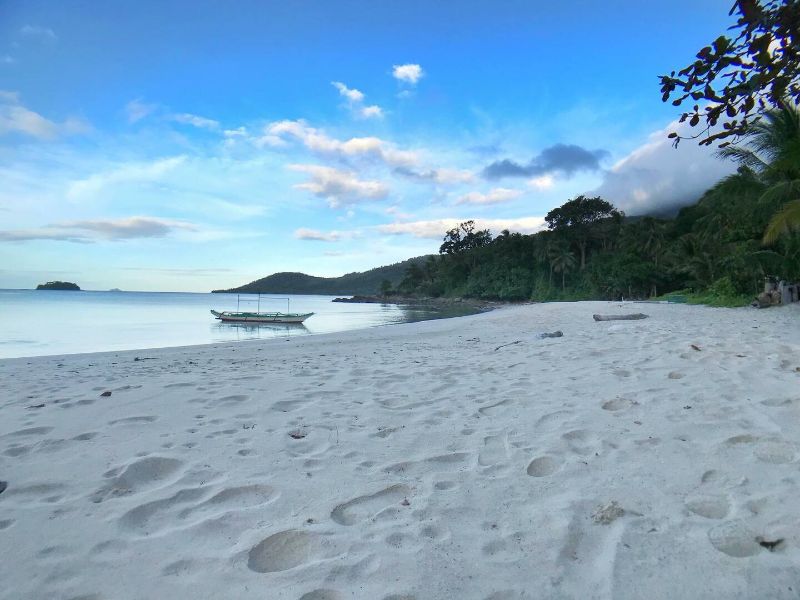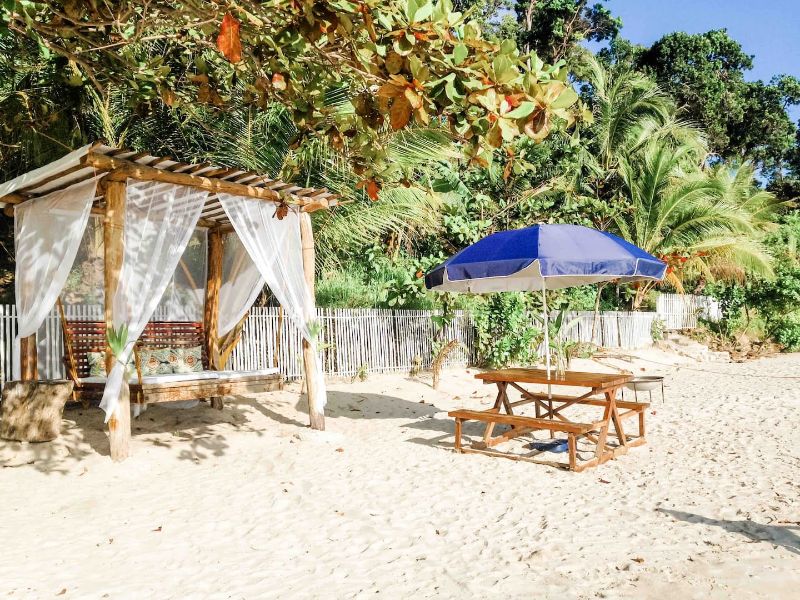 If you wish to go swimming, there's also a floating raft on the cove where you can rest in between. How romantic would it be to watch the sunset here? For water activities, two paddleboards and life vests are provided by the owner.
Guests can also arrange a day tour to Emergency Beach Cove, which you'll also have for yourself, for an added fee of Php 2,860.
Remember that this cottage in paradise is located in a remote area. Meaning, there's no immediate access to ATMs or banks, grocery stores, restaurants, or bars, so make sure to bring enough cash and other necessities during your stay.
Rates at the Lost Traveler start at Php 8, 590 per night. For families, The Lost Traveler also has a cabin that can accommodate up to five guests starting at Php 12,933 per night.
For more information regarding fees, tours, and other arrangements, visit The Lost Traveler's listing or official website.