LOOK: This Beach Resort in Quezon Offers an Exclusive and Serene Getaway
Eleven cottages will be exclusive to your group.
by Ina Louise Manto | February 03, 2022
Whether it's a much-needed reunion with your friends or your dream intimate beach wedding, this private beach resort in Quezon will let you experience having a serene seafront property to yourself for a night or two.
An exclusive beach getaway
Perfect for adventure seekers, this private beach resort in Quezon offers a piece of exclusive paradise where you can catch colorful skies, dive in crystal clear waters, and make the most out of the exclusivity it offers. The private resort is located in Villa Ilaya, which is a small coastal barangay in Atimonan, Quezon.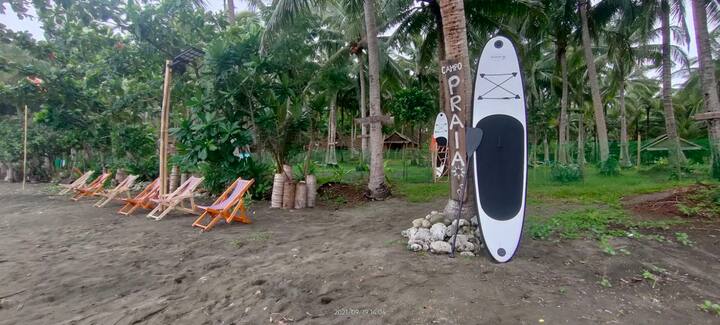 The adventure begins with a 15 to 20-minute boat ride to the property. It's the only way to get there, as the road is still being constructed. If you're driving, you may leave your vehicle/s at the parking space in the docking area.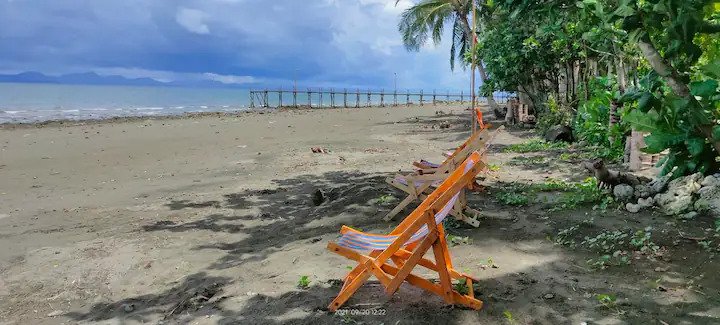 Once you arrive at the property, you'll be greeted by a wide shoreline of fine brown sand with beach chairs where you can stay under the sun for tanning or simply lounge and catch up on your next novel to read. There are no other nearby resorts, which guarantee peace, quiet, and exclusivity during your stay. It'll just be the calming sounds of crashing waves, your company, and the sounds of nature.
The space
This private resort will bring you back to the basics with its rural setting and rustic facilities. During your stay, eleven bedrooms will be up for grabs, which features an A-frame design. The cottages are made of nipa and wood, blending well with the rustic charm of the beach property.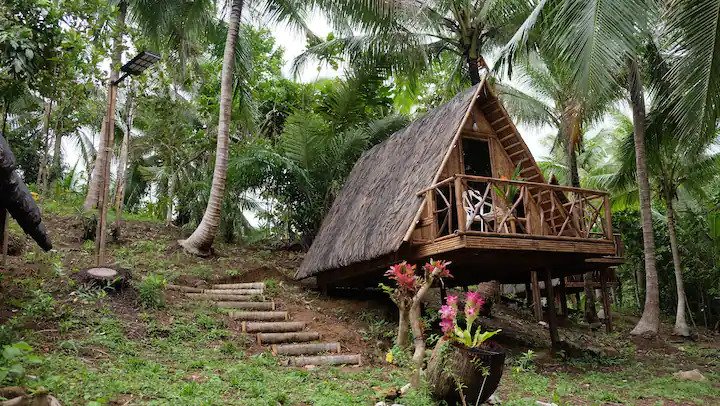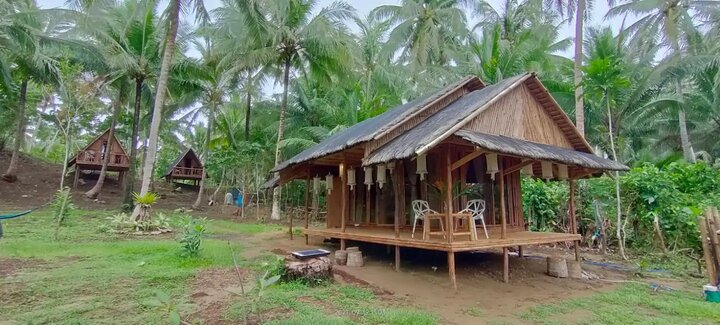 Ideal for two, the cottages have two single floor mattresses and a private veranda that overlooks the sea.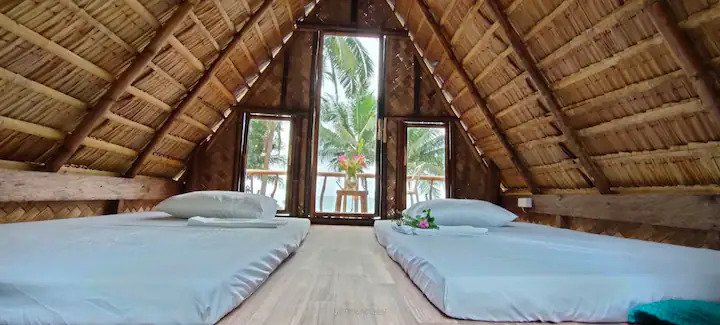 The beach resort also has a pavilion for dining, lounging, or holding events.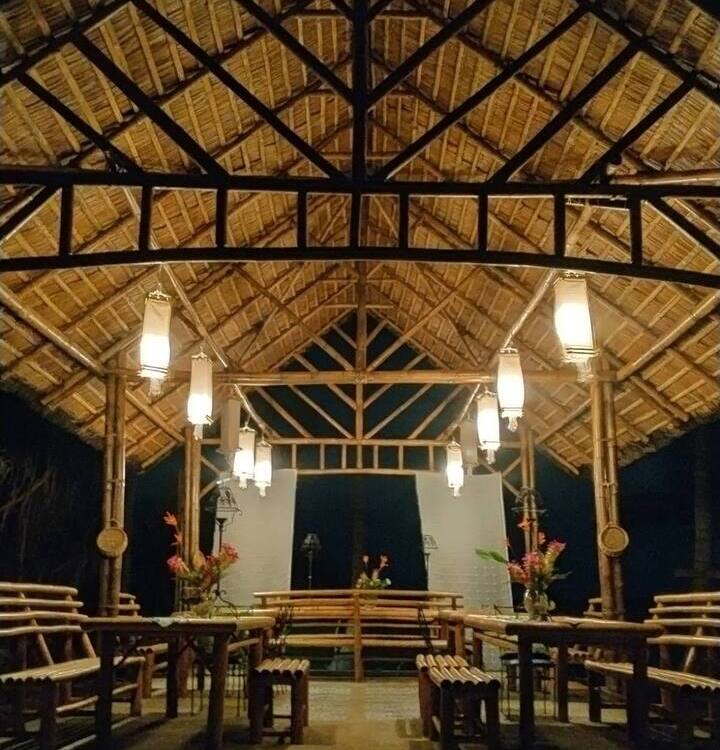 A vast open yard with coconut trees, hammocks, a bonfire pit, a mahjong set, volleyball, and a swimming pool will also be yours to enjoy during the stay. Other amenities in the resort include a stunning mini pier or boardwalk where you can catch colorful sunsets. You can also try fishing and crabbing here!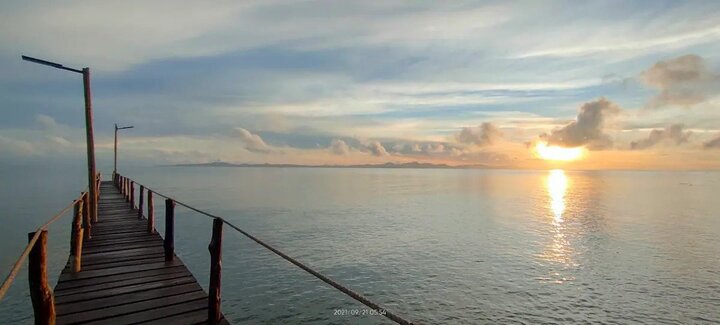 Equipment for water activities such as stand-up paddleboards and two boats can also be used during your stay.
Rates at this private beach resort start at P18,000 per night. Book your stay here.
This Private Beach House in Quezon Gives You That Off-Grid Island Experience for P15,000 a Night
This Private Beach House in Quezon Gives You That Off-Grid Island Experience for P15,000 a Night
Ina Louise Manto | Jan 26, 2022
For inquiries, bookings, and more information on travel requirements, contact the Airbnb host.