LOOK: Have a Private Beach All to Yourself at This Bali-Inspired A-Frame Villa in Cebu
The stylish hut can accommodate 6 guests. Your pets are welcome here too!
by Ina Louise Manto | October 05, 2021
Planning to head to Cebu for the holidays? Aside from visiting the popular destinations, the Queen City of the South has to offer, cap off your tropical holiday getaway at this Bali-inspired loft where you can enjoy a private beach.
Robin's Nesto House
Tucked away from the crowd in the municipality of Sogod in Cebu, Robin's Nesto House is a product of love by its owners. Entirely DIY-ed, the stylish Bali-inspired A-frame house faces an unobstructed sea view where you can enjoy an exclusive beach. This hidden gem is just a two-hour drive from Cebu City, where you can easily go on a side trip when visiting popular destinations in the northern area of Cebu province.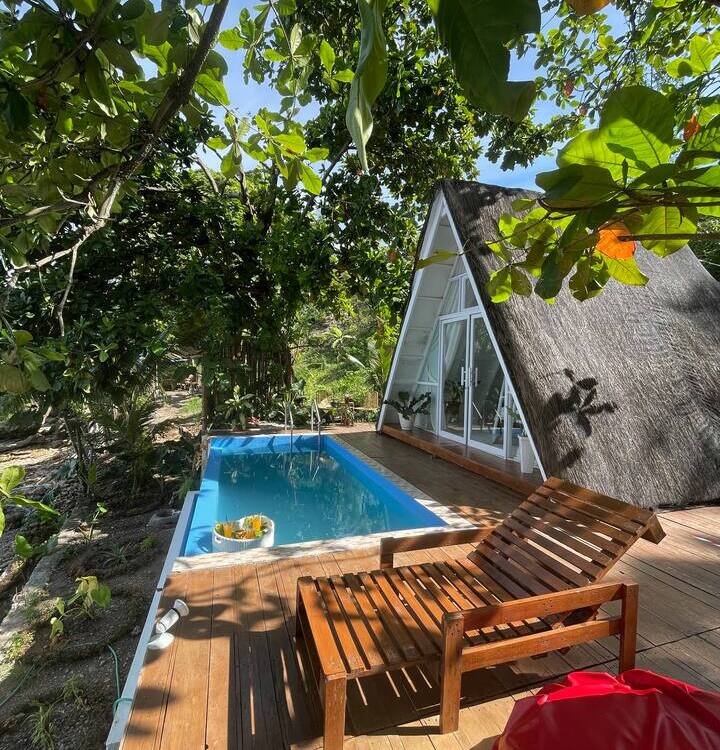 Be ready to wake up to the calm sea at Robin's Nesto House. The hut may seem small, but it can actually accommodate up to six guests, thanks to its loft-type structure and its two queen-sized beds. Boasting white interiors and chic bohemian decor, the villa's windows and doors are all glass, letting in plenty of natural light and allowing guests to soak in the view even when lounging inside.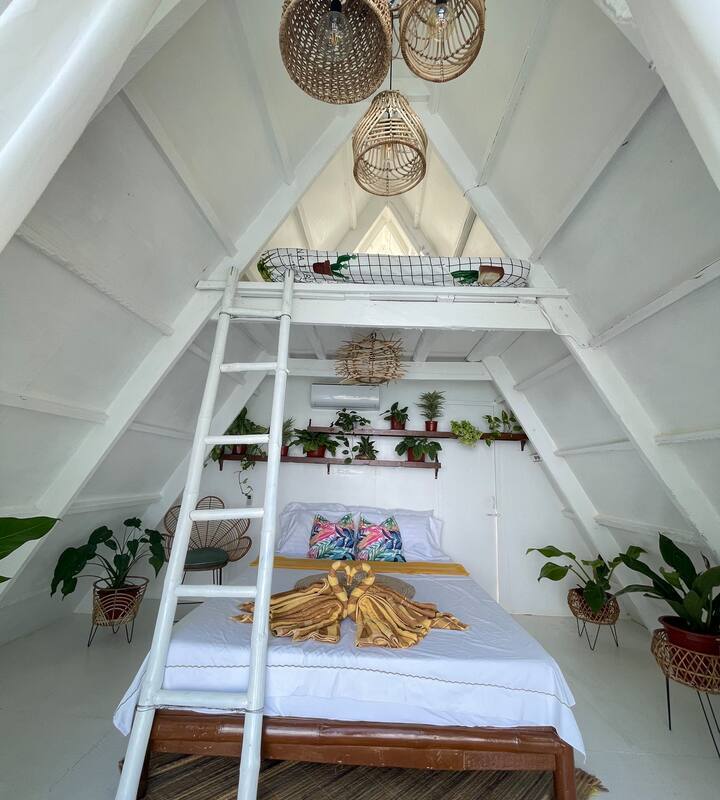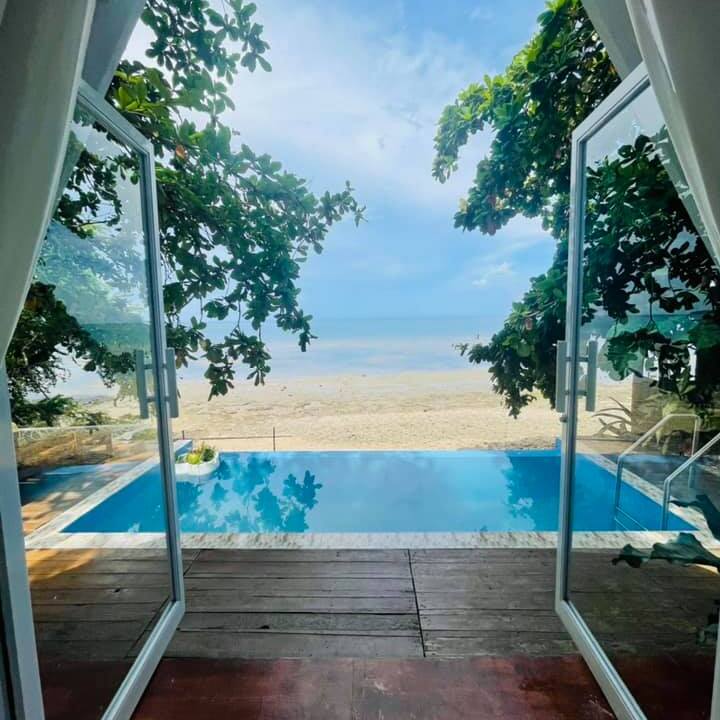 Located in front of the hut are an infinity pool and a wooden deck, where you can set up meals for dining alfresco. Nothing's more romantic than a delectable dinner with a colorful sunset view! The hut is actually perched on a wooden deck, where you can lounge at the rope hammock extension.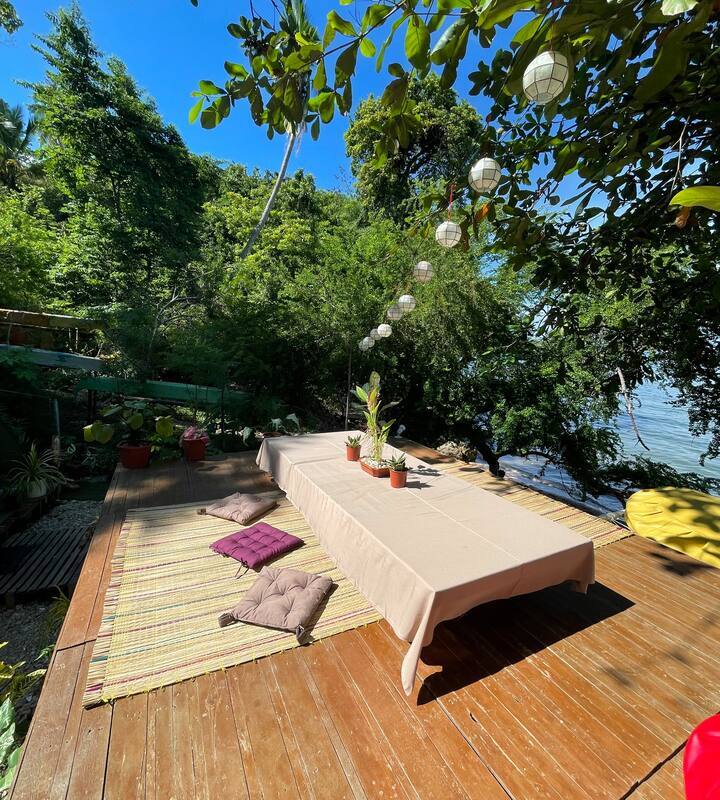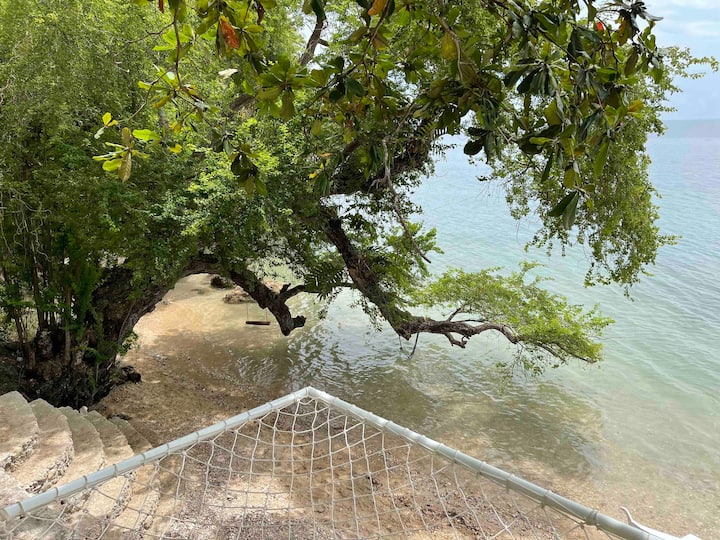 Aside from the stylish hut, one of the best places at Robin's Nesto is the private beach. You can enjoy various beach activities (equipment is already provided), explore the beach, and take photos of the rock formations.
All your needs for a comfortable stay will already be provided, including a fully-equipped kitchen located at the back of the hut. There's also an outdoor shower area and a garden where you can pitch a tent.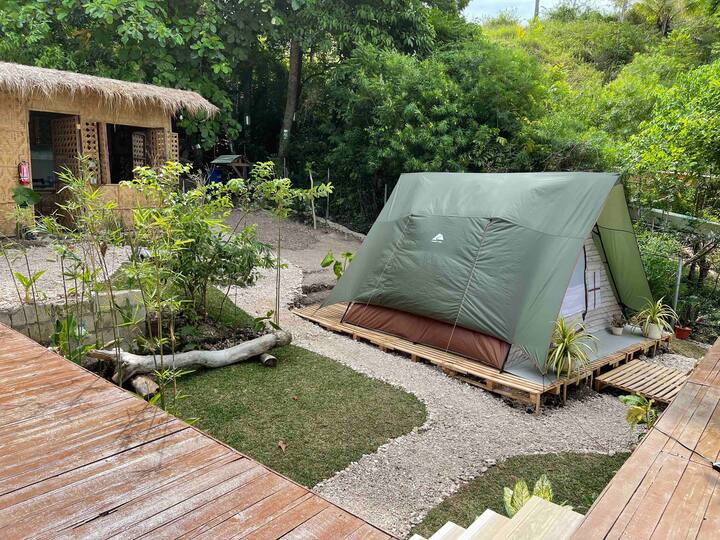 https://a0.muscache.com/im/pictures/494c0cc9-7fba-46f7-9c85-ddbcc70b595a.jpg?im_w=720
Rates at Robin's Nesto House start at P9,000 per night. Book your stay here.
Post Template
Post Template
WindowSeat.ph | May 21, 2021
For inquiries and more information on travel requirements, contact the Airbnb host.