LOOK: Experience Mountain Glamping at These Stylish Domes in Cebu
Each dome can accommodate up to four guests.
by Ina Louise Manto | October 11, 2021
In just a few hours' drive from Cebu City, you'll be greeted by several popular destinations: Bantayan Island, Kawasan Falls, Osmena Peak, and white sand beaches. To change things up a bit, try including hidden destinations tucked in the municipalities you'll pass by when going to these places, just like these stylish glamping domes in Dalaguete.
150 Peakway Mountain Resort
Whether you're a hiking enthusiast or a newbie, a visit to the rocky Osmeña Peak is a must – its rocky top offers a stunning 360-view of Cebu and its surrounding seas. Nestled just 2 kilometers away is a resort, 150 Peakway, where you can have a luxurious outdoor experience without sacrificing comfort.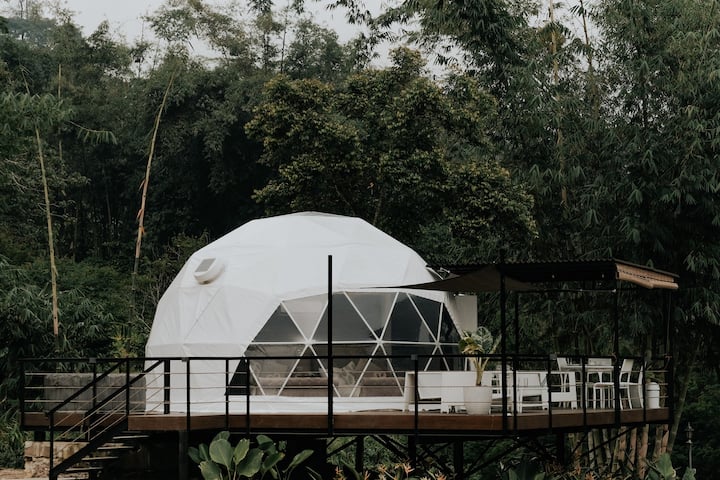 There are three geodesic domes in the resort. Each can accommodate up to four guests, just perfect for a barkada exploring Cebu! And its interiors are just uber-stylish: it's fully air-conditioned, has two full-sized beds, an open-type cabinet, and a private bathroom.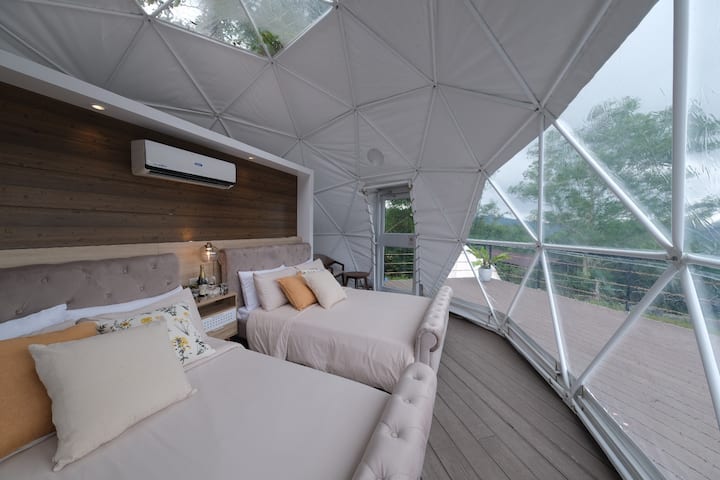 The domes are perched on wooden platforms leaving enough space for an exclusive outdoor tub and a dining area on the veranda. After a day of visiting tourist destinations, you can lounge and enjoy the mountain breeze at this deck area.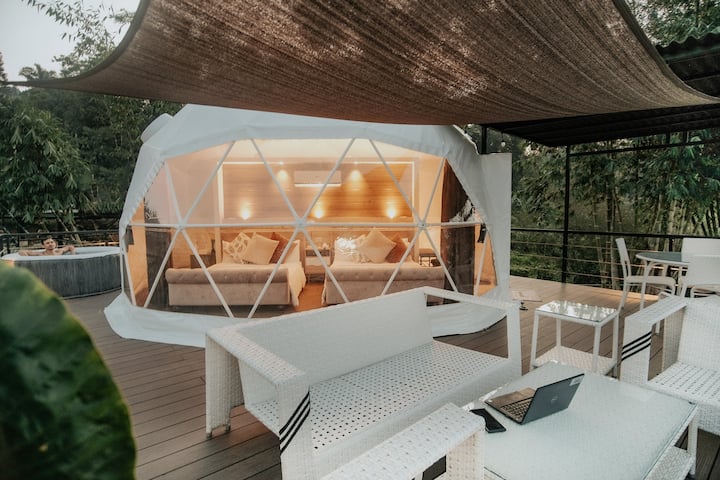 150 Peakway also has spaces for sharing, including the jacuzzi, swimming pool, grand fire pit, in-house restaurant, and dining and lounge areas.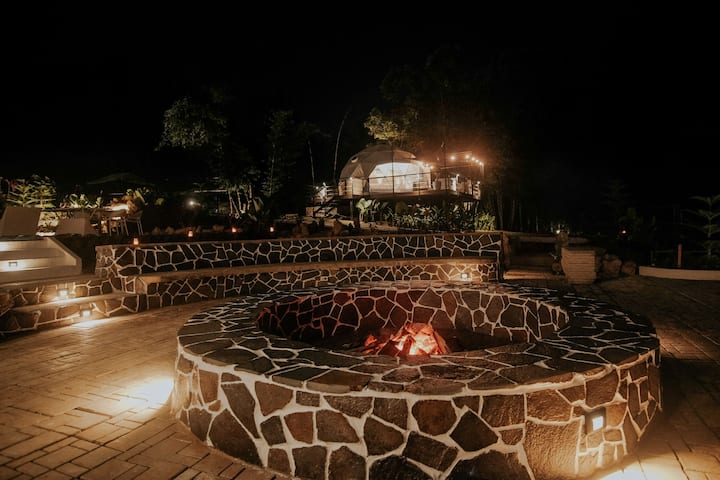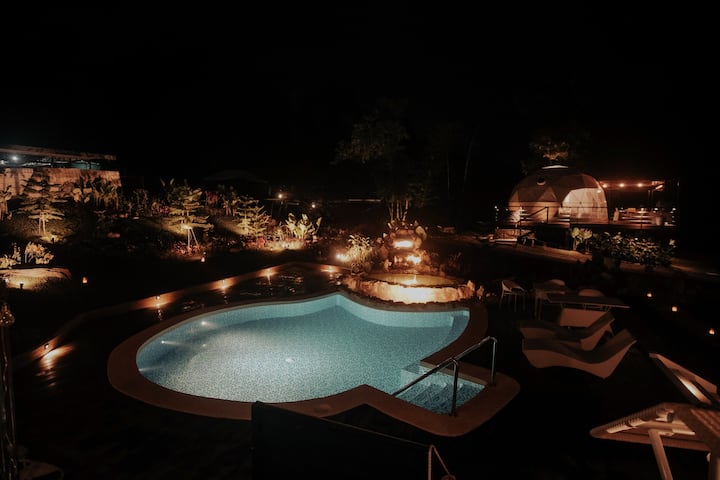 Amenities such as the jacuzzi and grand fire pit are subject to additional charges. Don't forget to bring ingredients for smores and go stargazing at night!
Rates at 150 Peakway Mountain Resort start at P8,200 per night. Book your stay here.
BOOKMARK: Cebu Travel Requirements for Tourists or Non-Essential Travelers
BOOKMARK: Cebu Travel Requirements for Tourists or Non-Essential Travelers
Ina Louise Manto | Aug 19, 2021
For inquiries and more information regarding travel requirements and directions, contact the Airbnb host.