This Modern Glass Cabin Airbnb Near Tagaytay Lets You Wake Up to Breathtaking Panoramic Views
You don't even have to get out of bed to admire the view!
by Cristina Morales | April 05, 2021
When you've got a room with a view this good, you wouldn't need to go anywhere else. Located in the highlands of Calaca, Batangas, this glass cabin will let you escape into nature without compromising the creature comforts that you're accustomed to.
Cabin and Camper Glass Cabin
Perfect for couples or small families with up to two kids, this 84 square meter cabin combines wood, concrete, and glass to create a space that perfectly complements the mountain landscape outside. And you won't be able to ignore the outdoors — the main draw of this stay is its unrivaled views of Nasugbu's rolling landscape, which include Mt. Talamitan and Mt. Pico de Loro.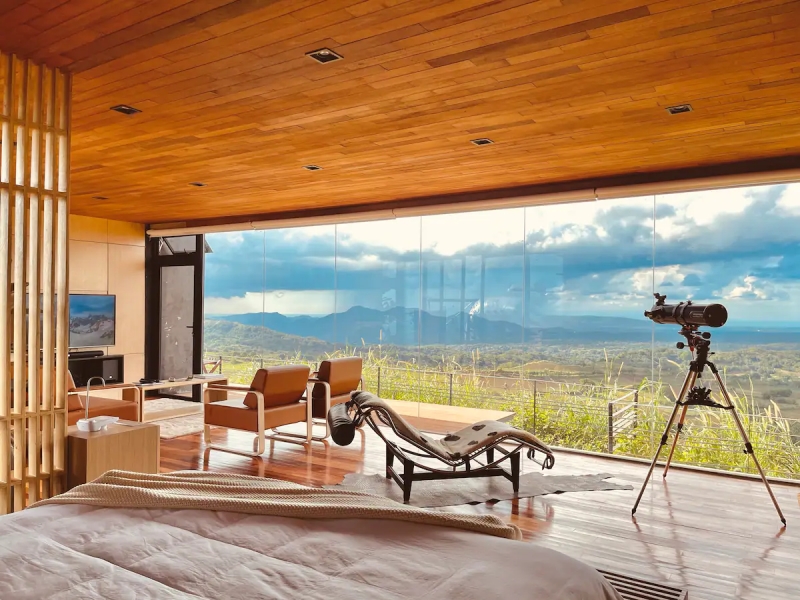 Interior design junkies will love the warm, minimalist features that are stylish yet inviting. With an open-concept studio design, the space has its own lounge area, dining area, and kitchen. The living area is equipped with a TV (that comes with some movies saved on a USB) and Bluetooth speakers, while the kitchen has all the basics you'll need to whip up your go-to vacay meals.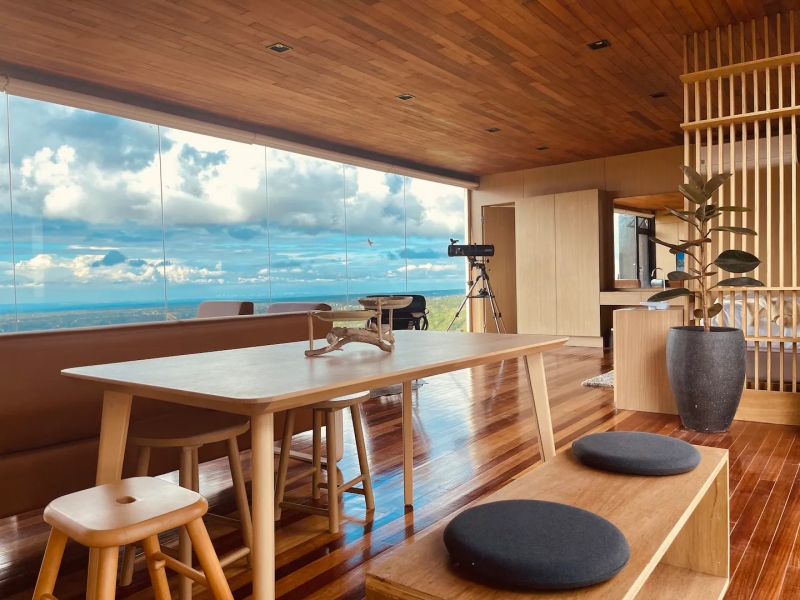 The cabin has one king-size bed with hotel-quality pillows and linens. And the great thing is, you don't have to get out of bed to enjoy the view!

The cabin's en suite bathroom has eco-friendly bath amenities and is enclosed in glass, so even from the bathroom, you can still admire the view.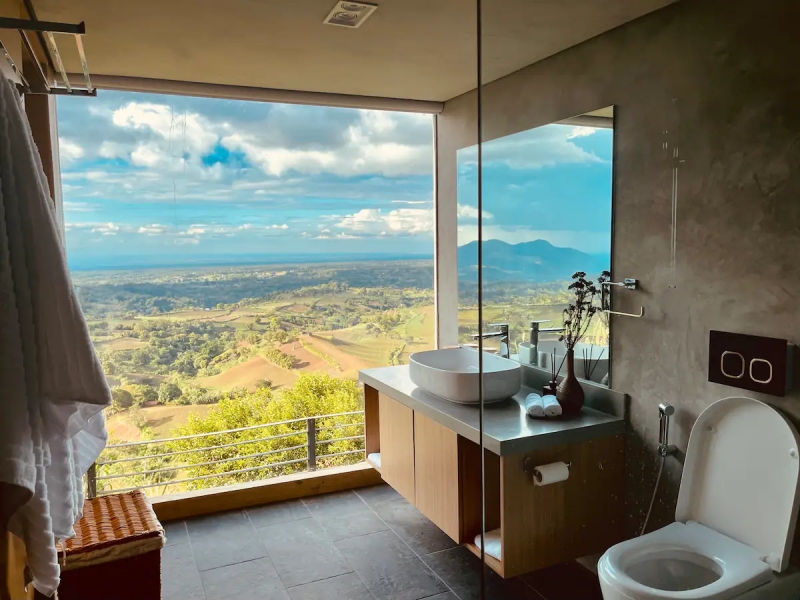 Then, of course, there's the outdoor view deck. Here, you can find the breakfast nook and grilling area, as well as a swing and hammock. You can also enjoy a view of Mt. Batulao from here.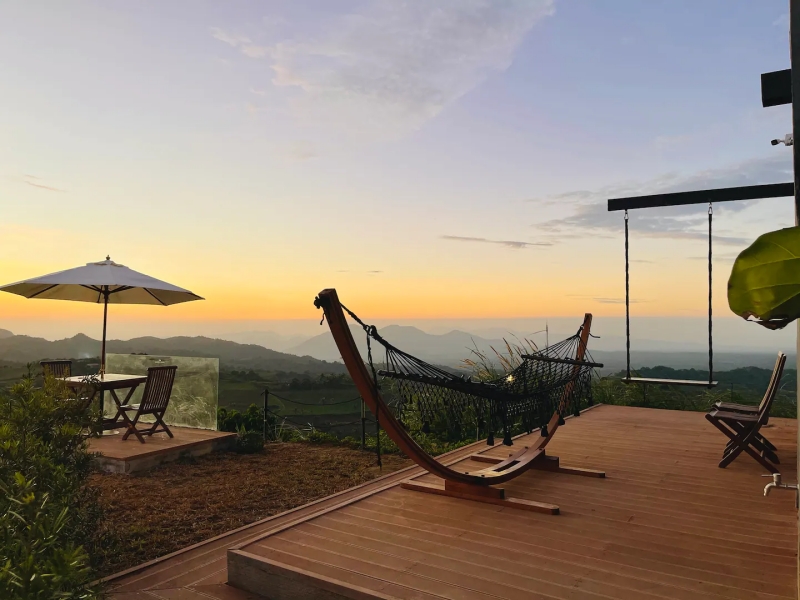 Nearby attractions
The cabin is close to Tagaytay (it's just seven minutes away from Twin Lakes) as well as the beaches of Nasugbu. And you don't have to settle on simply admiring the outdoors; you can also hike Mt. Batulao and bike along the hills of Calaca and Nasugbu — just ask the hosts to connect you with locals who can act as your guide.
For similar stays, check out Camper and Cabin's other listings:
Treat Yourself to a Scenic Getaway at this Mountainside Cabin in Batangas
Live Out Your Boho Dreams at This Unique Trailer Airbnb Near Tagaytay