Cozy Up This Rainy Season at This Serene Sky Cabin in Tanay, Rizal
You might catch a sea of clouds if you wake up early in the morning.
by Ina Louise Manto | July 04, 2022
The rainy season is upon us. Here's to more days of staying in, enveloped in a thick blanket with a hot cup of your favorite beverage. Sure, being stuck in the comforts of your bed with a thunderstorm in the background sounds like the perfect treat already, but if you're looking for a venue where you can disconnect for a night or two, a short drive to Rizal will lead you to this quaint cabin:
Sky Cabin
For those who find peace and joy on rainy days, a day of staying in and being stuck in a forest cabin sounds like the ideal staycation. Nestled on the hills of Tanay, Rizal, Sky Cabin is a new campsite that's perfect for those looking into immersing themselves in nature without sacrificing comfort. Built with natural materials such as bamboo, the simple cabin that overlooks the Sierra Madre Mountain Range exudes serenity and relaxation. Who wouldn't want to wake up to such a scenic view?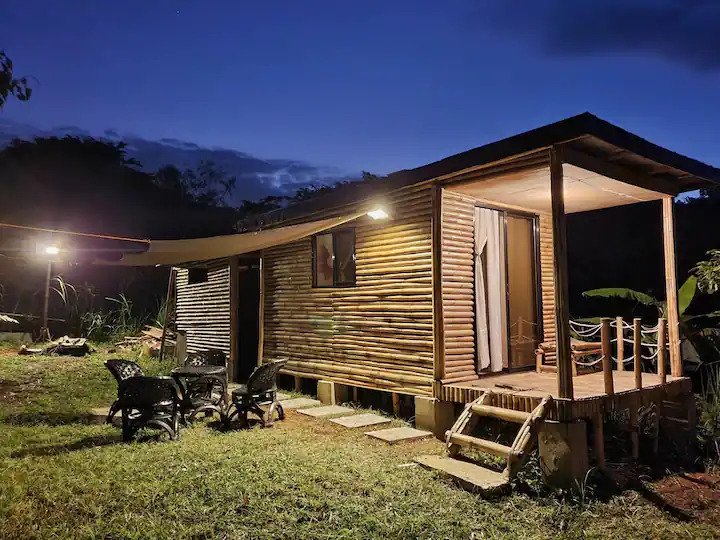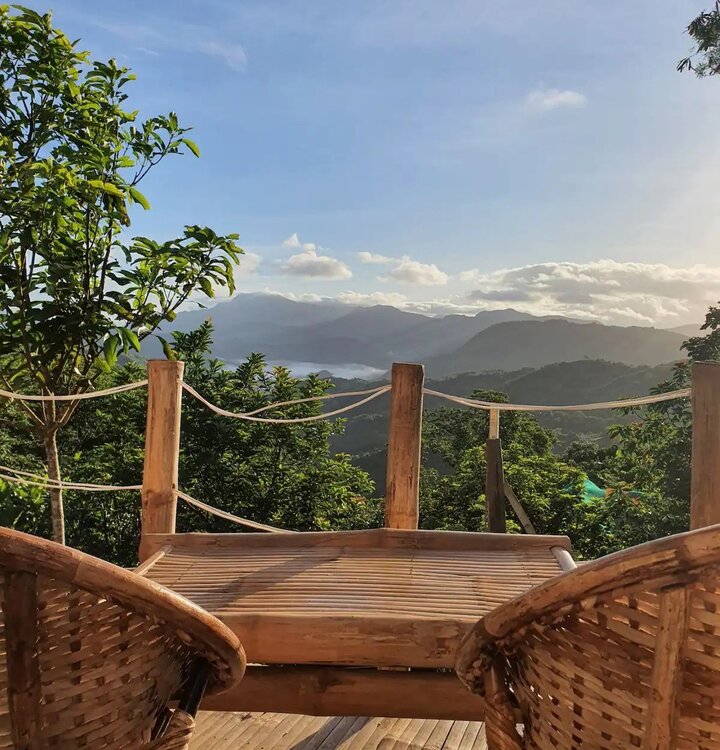 You'll have the property exclusively during your stay, which includes the one-bedroom cabin that can comfortably accommodate up to three guests. It has huge glass doors that open to a spacious veranda, so you can still appreciate the mountain view as you cozy up indoors.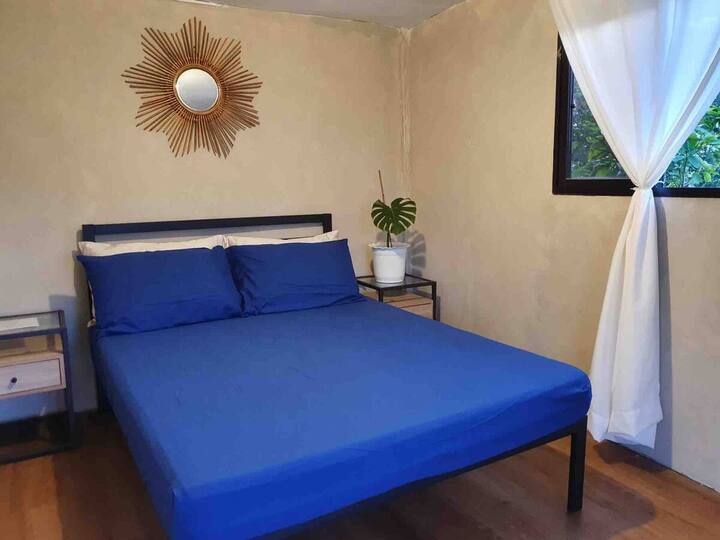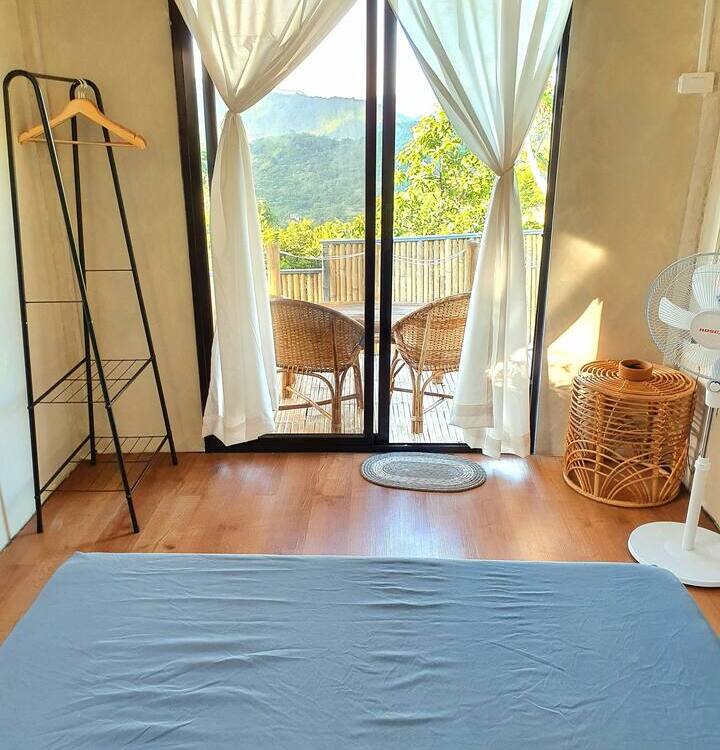 Time to become an early bird! According to the owner, you might catch a sea of clouds from 5 to 7 AM, which you can enjoy right from your veranda.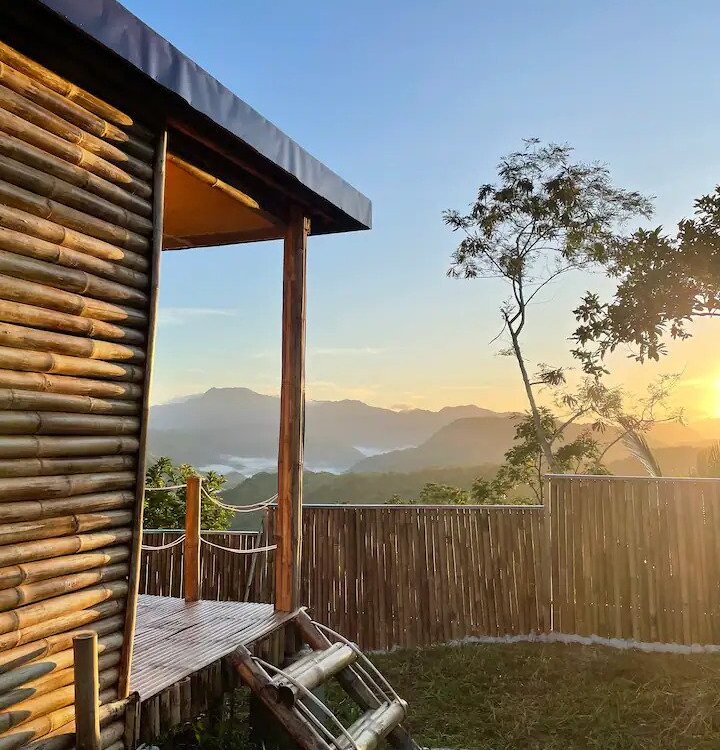 If you plan on visiting as a group, there's plenty of space to pitch a tent outside. You may bring your own and pay a fee of P200 or rent a tent for 3 pax for P400. At night, stay warm and toasty by the bonfire, which you can request for P200.
The cabin runs on solar power, but it's enough to charge gadgets and keep a fan running.
Amenities
Cooking your meals wouldn't be a problem during your stay as the cabin also has a kitchenette. It's equipped with basic utensils and cooking equipment such as a portable stove and BBQ grill.
There's no WiFi in the cabin yet, but mobile reception is strong. Let's be real – at a location this picturesque, you'd rather be disconnected for a while.
Rates at the Sky Cabin start at P3,000 per night. Book your stay here.
10 Best Glamping Sites Near Metro Manila for Your Next Getaway in Nature
10 Best Glamping Sites Near Metro Manila for Your Next Getaway in Nature
Ina Louise Manto | Oct 08, 2021
For booking inquiries and more information, contact the Airbnb host.