Ready to Get Tan in El Nido? This Villa Will Let You Witness Dreamy Beach Sunsets
Wake up to an unobstructed view of El Nido's surrounding islands.
by Ina Louise Manto | March 10, 2022
We can already feel the summer heat, which is the perfect time to go on a trip to the beach and get a dose of sun and sea. More local travel destinations are easing their requirements, which lessens travel expenses and makes planning trips easier. If you're looking into finally hopping on a plane and visiting a tropical paradise away from home, El Nido is probably on top of your list. Home to some of the best beaches in the country and in Asia, El Nido will always make you swoon, no matter how many times you've gone to explore its islands.
Sunset at Las Cabañas Beachfront Villa
Waking up to a postcard-like view of El Nido's bay and surrounding islands can be achieved when you stay at this beachfront villa at Las Cabañas beach. Perfect for a group of friends or a small family who wants a more intimate setting for a beach getaway, this newly renovated bungalow features an environment surrounded by lush trees, a garden, and an unobstructed view of the sea. It's the peaceful tropical getaway you'd want to experience.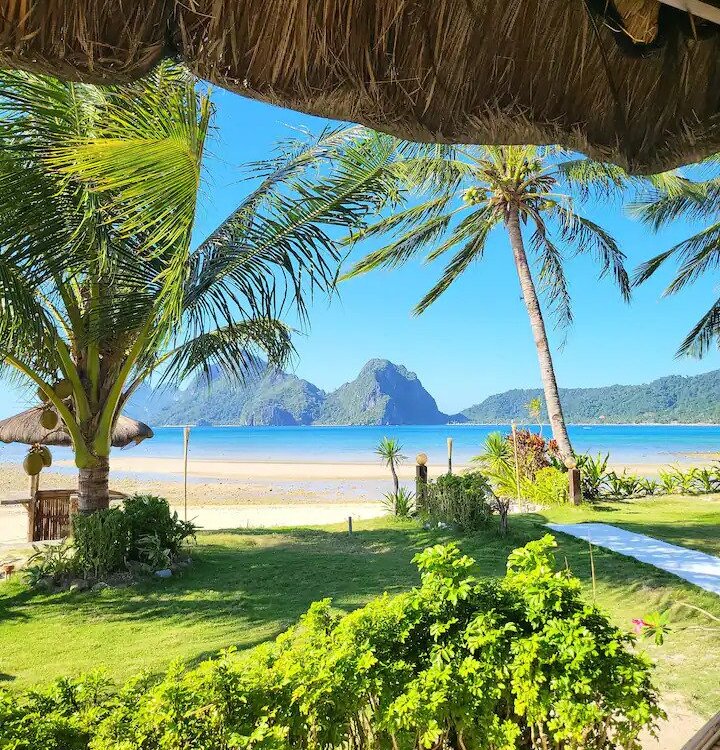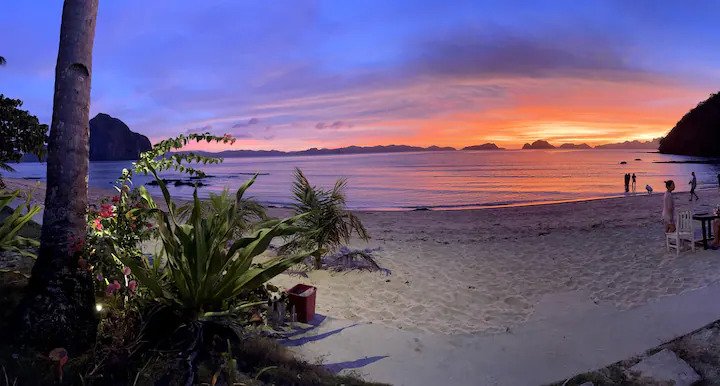 This stay is just one of the four beachfront cabanas within the property. During your stay, you'll have the entire studio exclusively, including an outdoor terrace decorated with rattan furniture. The same bohemian chic interior design can also be seen indoors, with the bamboo bed frames.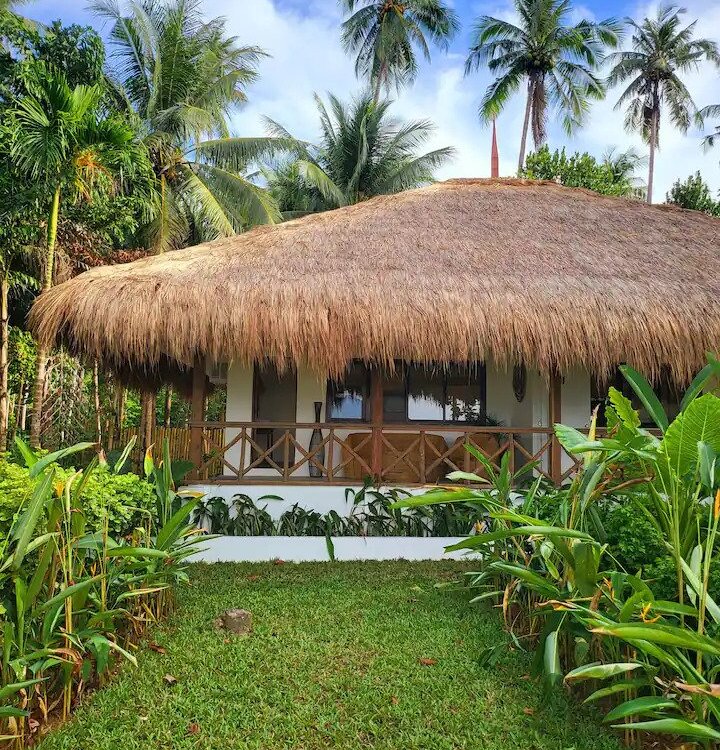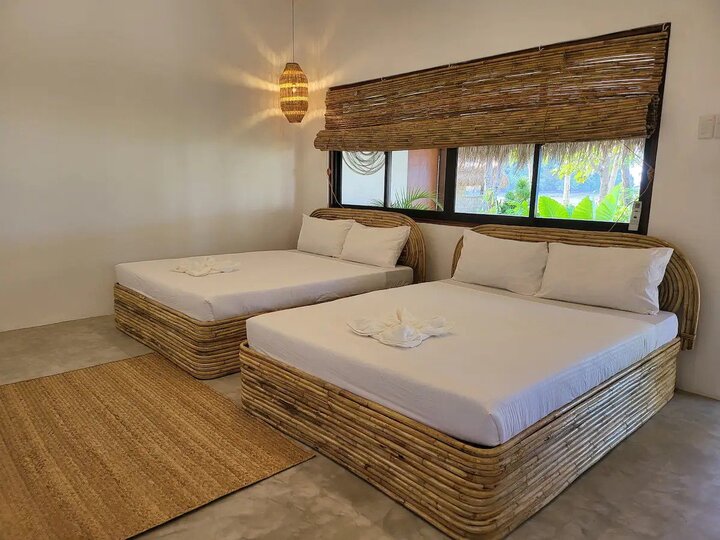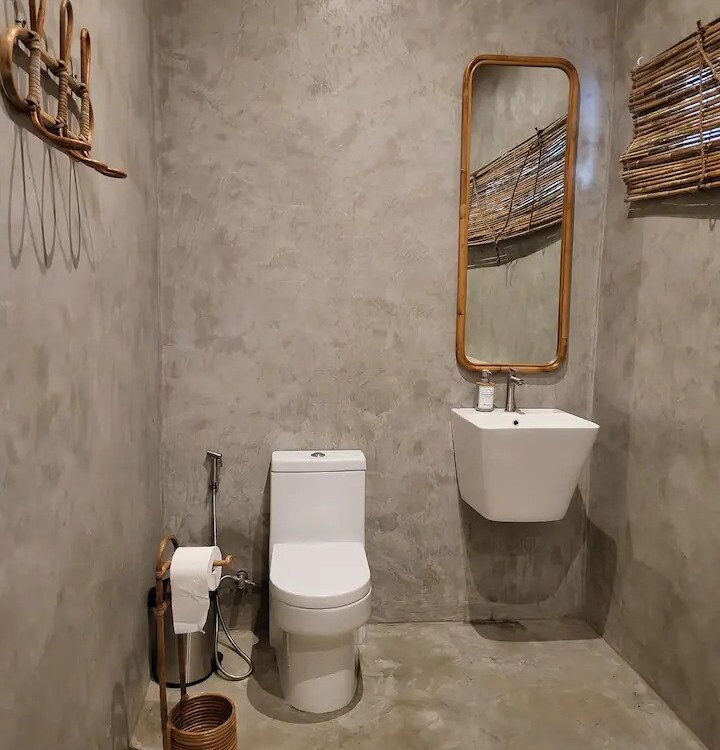 The beach area is easily the best spot for taking much-awaited beach photos, but the villa's areas are just as snap-worthy, including the private garden.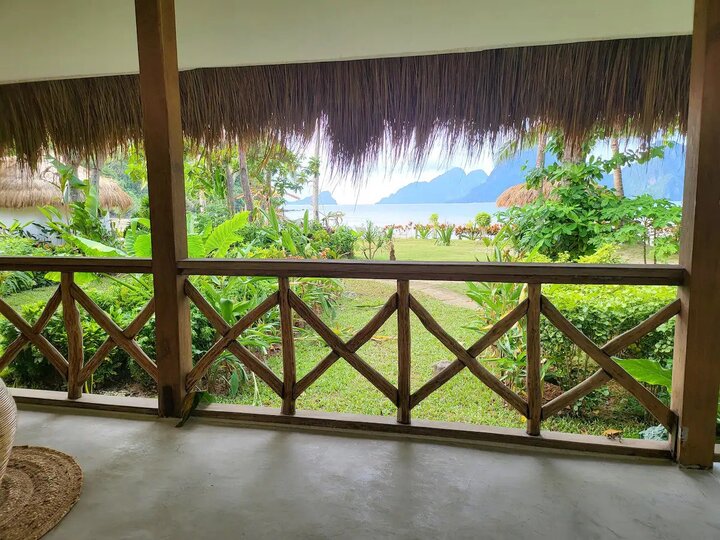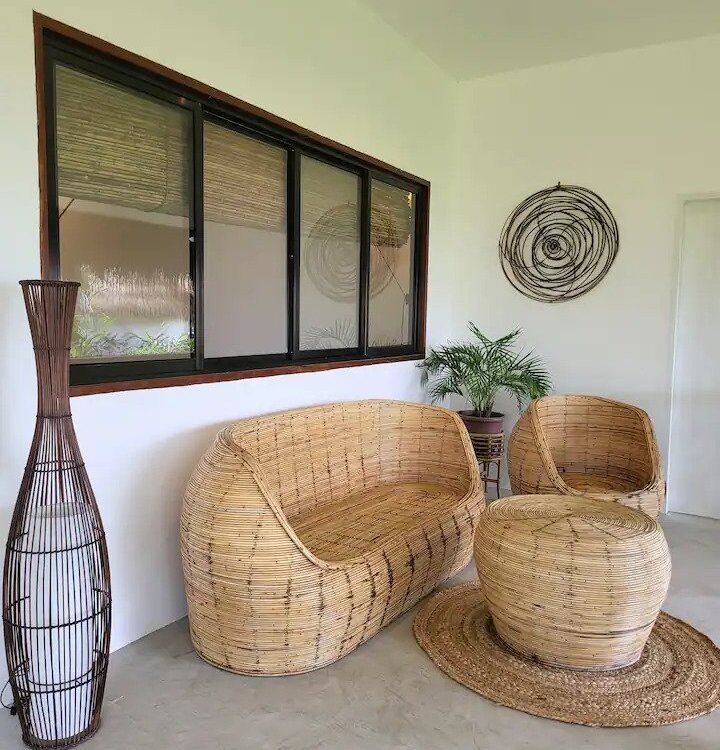 They also have their own restobar serving Filipino and Mexican beachside grub and cocktails, which are just the perfect pairing for watching dreamy sunsets.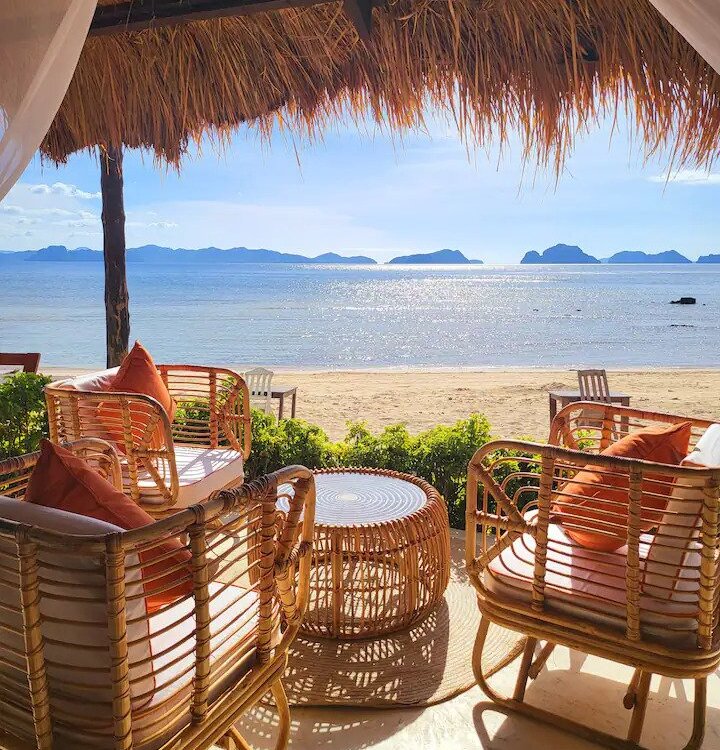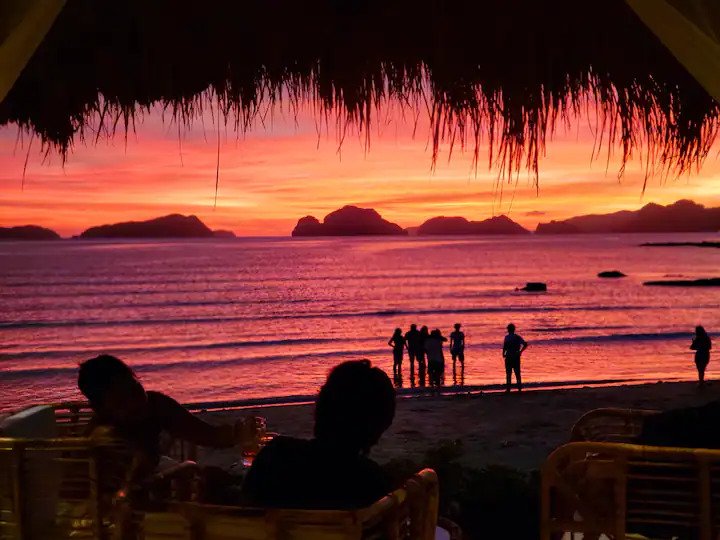 If you want to explore more, the villa is just a 10-minute walk from the main road/Vanilla Beach, and Corong-corong and El Nido town is just a short tricycle ride away.
El Nido travel requirements
As of March 4, 2022, fully-vaccinated tourists no longer need to submit a negative RT-PCR test result to be allowed entry to El Nido. Instead, the following documents must be prepared:
Rates at this beachfront villa start at P7,286 per night. Book your stay here.
Here's the Full List of Local Destinations Fully Vaxxed Travelers Can Visit without RT-PCR Tests
Here's the Full List of Local Destinations Fully Vaxxed Travelers Can Visit without RT-PCR Tests
Ina Louise Manto | Nov 25, 2021
For bookings, inquiries, and more information, contact the Airbnb host.