LOOK: Taiwain's Newly Proposed Passport Covers Include a Cup of Boba Milk Tea; The Internet Approves
Why not?
by Ina Louise Manto | April 23, 2020
On April 20, Chung Chia-pin, a Legislator of the Democratic Progressive Party, revealed three proposed designs for Taiwan's new passport cover during an interpellation session of the Ministry of Foreign Affairs in Taipei.
The designs give less emphasis on the word "China" on the passport's cover. According to the legislator, it's to avoid confusion as Taiwanese travelers. They have encountered problems when traveling abroad for being mistaken as Chinese nationals. The Bureau of Consular Affairs Director-General Phoebe Yeh confirmed that they receive approximately 10 complaints per year regarding this matter.
The Designs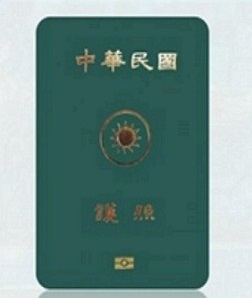 The first design maintains the Chinese characters and Taiwan's emblem of the current passport design, but without the English words. Chung made the case that the passport doesn't need to display the country's name written in English. He cited countries like France that also don't have English words on their passport cover. He also stated that the earliest Taiwanese passport designs were all written in Chinese characters.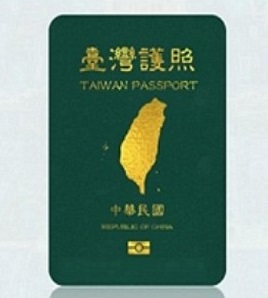 The second design replaces the national emblem with a map of the country and English words that highlight Taiwan, with a smaller text of "Republic of China" at the bottom.
The proposals were in response to a debate about whether to emphasize "Taiwan" and de-emphasize "China" in the wording on the cover.
During the meeting, which was attended by officials from the Ministry of Foreign Affairs, Chung said that the use of the word "China" on the passport had caused problems for Taiwanese traveling abroad, as they have been mistaken for Chinese nationals.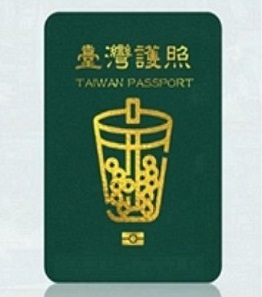 The final design features the country's signature drink, boba tea, and eliminates "Republic of China" completely.
According to Chung, neither the Enforcement Rules of the Passport Act nor the National Emblem Act requires the national emblem on the passport cover. But the Enforcement Rules prohibit any individual from placing graphics on their passports without proper authorization.
Deputy Minister of Foreign Affairs Hsu Szu-chien stated that the ministry has the authority to change the design of the passport but would require public consensus.
Here's how netizens reacted to the designs:
Omg I don't have a Taiwan passport because I don't go back often enough but I would totally get one if it's boba on the cover. https://t.co/idg4K4EoYs

— Elsa Chang (@ElsaSketch) April 21, 2020
This poll showed what we already knew — we want the boba tea design to win.
@the_HoliDaze @GeographyNow @ONLYinJAPANtv
Which one would you choose?

— Heru Mafudi (@hungry_traveler) April 21, 2020
A Taiwanese designer also made a passport cover design.
●神人設計師構思「台灣珍奶護照」! 網友直呼:超想要

花蓮設計師游焰熾設計的護照樣式,竟是充滿巧思的「珍奶護照」,奶茶色的封面上半部寫著「TAIWAN PASSPORT」,當中的「O」以黑色珍珠呈現,下方除了護照LOGO外,還有大量黑色珍珠,讓護照看起來就像一杯珍珠奶茶。網友看完直呼「超想要」。 pic.twitter.com/5KXVZ8hzwG

— 😷Joanna Lin😷Taiwan🇹🇼 (@JoannaL50701044) April 19, 2020
This guy basically summed up the internet's sentiments.
If that's the cover welp brb gonna renew my Taiwan passport https://t.co/Vn23Jj9QV4

— Keinjie Co (@KeinjieCo) April 21, 2020
What are your thoughts about the new passport designs? Share with us below!