'The King: Eternal Monarch' Filming Locations You Can Actually See For Yourself
And maybe even recreate some of the most iconic scenes.
by Meryl Medel | June 10, 2020
While the audience is divided between feeling so captivated by the storyline that they draw up conspiracy theories after every episode and feeling like the show's coming up short (as shown by its underwhelming ratings), The King: Eternal Monarch would still draw anyone's attention just with the names of the lead actors: Lee Min Ho (Boys Over Flowers, The Heirs) and Kim Go Eun (Goblin). But no one can deny that The King: Eternal Monarch has some of the most stunning filming locations in K-dramaland. And you can actually visit some of them! (Of course, after travel restrictions are lifted.)
Warning: Minor spoilers ahead!
Gwanghwamun Square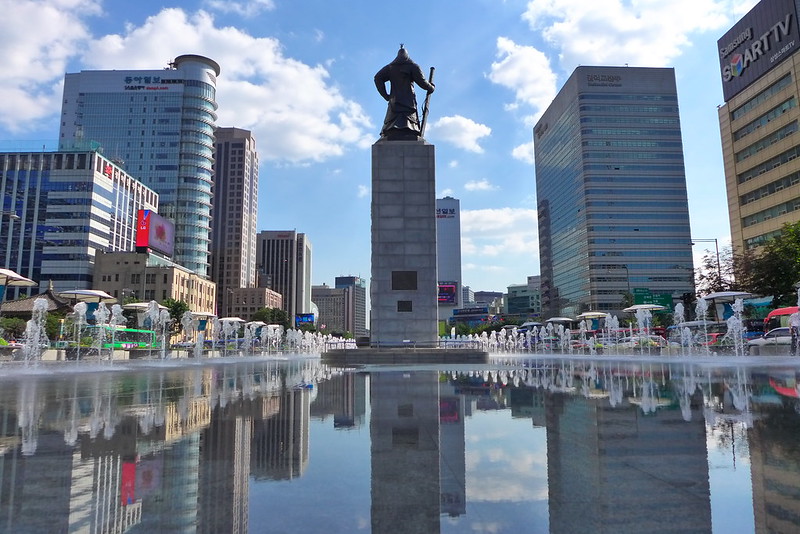 Location: 100-101 Jongro-gu, Sejong-daero 172, Seoul, South Korea
Yes, this is the location where the show's main poster was shot with Lee Min Ho on a white horse like a dashing prince about to sweep Kim Go Eun off her feet. Except it goes quite differently in the show. Located in the heart of Seoul, Gwanghwamun Square is actually quite the tourist hotspot. A statue of King Sejong, Joseon Dynasty's most respected king and the creator of hangul, the Korean alphabet, stands at the center, and directly opposite it is a statue of Admiral Yi Sunshin, a naval commander known for his victories against the Japanese.
Ahopsan Bamboo Forest
View this post on Instagram
Location: 37-1, Midong-gil, Cheolma-myeon, Gijang-gun, Busan 46050, South Korea
In The King: Eternal Monarch, you'd know this forest as the gateway between the two worlds of Republic of Korea and Kingdom of Corea. But you've probably seen this one before. Moon Lovers: Scarlet Heart Ryeo? 100 Days My Prince? Ring any bells? Located in Busan, the Ahopsan Bamboo Forest is privately owned, but tourists can drop by for some peace and quiet and nature.
Jungri Sports Park
https://www.instagram.com/p/B5JrY-MB52h/
Location: Jungni-dong, Seo-gu, Daegu, South Korea
Filmed at Jungri Sports Park, this autumn-themed scene is where King Lee Gon first realizes that time stops for him — also where he makes a lot of moon-eyes at our girl Jeong Tae Eul. You can see a lot of locals and tourists alike frequenting this park for some fresh air or some exercising, maybe jogging or biking. Jungri Sports Park is so picturesque, especially during fall, that Lee Min Ho had to take these pictures to capture the moment.
Dadaepo Beach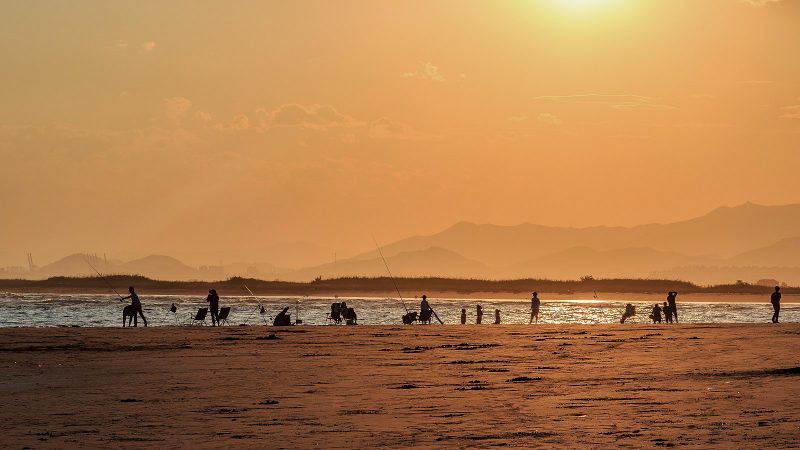 Location: 951-9 Dadae-dong, Saha-gu, Busan, South Korea
Busan's most popular beach, Dadaepo Beach is where King Lee Gon is seen riding his trusty steed Maximus. The view is picture perfect, the waves gentle, and the waters not too deep. You should set aside some time to enjoy the sunset here.
Taepyeong Salt Farm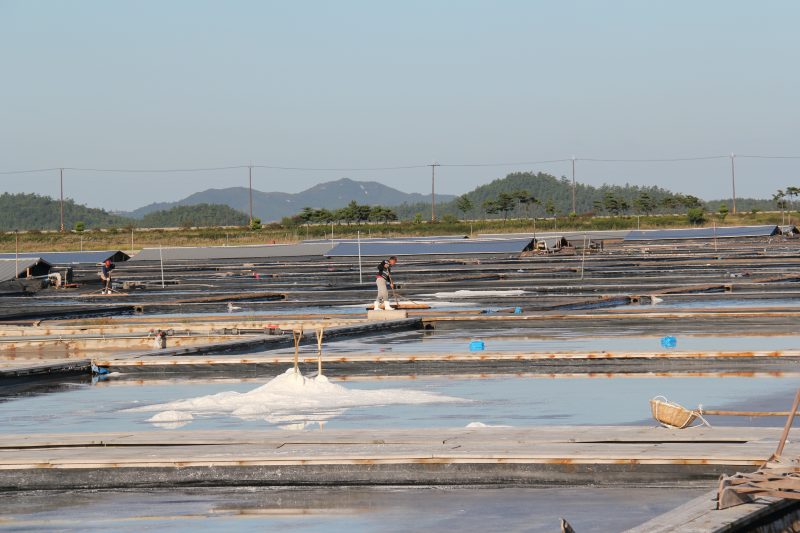 Location: Daecho-ri, Jeungdo-myeon, Sinan-gun, Jeollanam-do, South Korea
Located in Jeungdo Island in Sinan, Taepyeong Salt Farm is one of the most well-known salt farms in South Korea. This is also where villain Lee Rim recruits one of his most trusted aides. Its mudflats are considered Biosphere Reserves by the UNESCO and Ramsar Convention. And while you might think you won't get to do anything here, there are actually a lot of tourist activities for visitors, such as museum visits and salt-making experiences.
Which one is at the top of your list? Share them with us below!