Experience Laid-Back Seaside Living for a Weekend at The Boathouse at Calatagan
The sea is just a five-minute walk away!
by Ina Louise Manto | January 10, 2022
Can't get enough of the sea? Nestled in Calatagan Batangas, The Boathouse is a modern two-story home that could be the next venue to create new and fond memories with your family or friends.
Inside The Boathouse
Perched on a small hill just a few minutes' walk away from one of Batangas' well-beloved shores, The Boathouse is a gorgeous coastal home in Coral Shores. If your dream retirement includes having access to a peaceful beach, this house will give you a slice of seaside living for your next weekend staycation.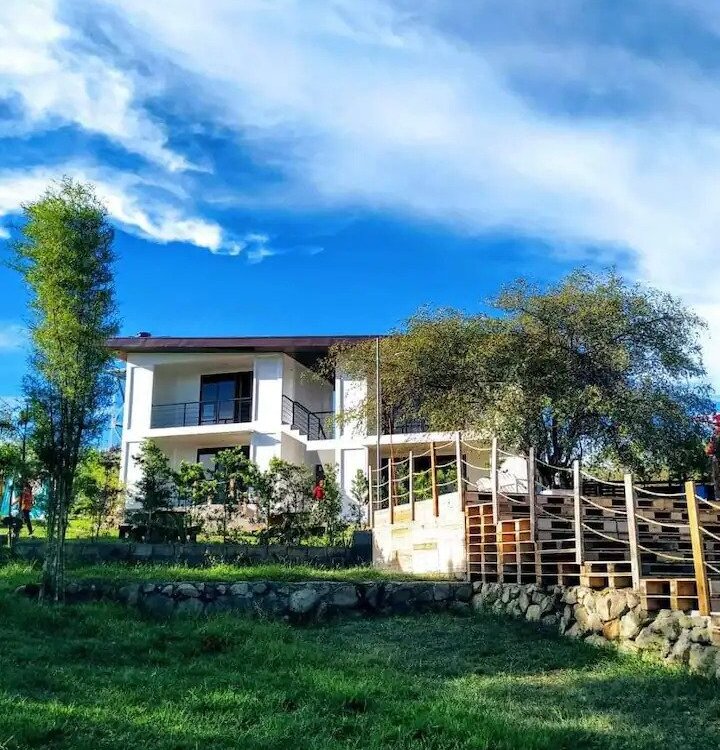 The Boathouse was built to be eco-friendly. The team behind this modern home built their own fences, furniture, and decks from recycled wood and repurposed wooden pallets. Toiletries are in refillable containers and the house is powered by solar lighting. More repurposed items can also be seen in the house, such as the BBQ grill made from a steel drum.
The two-story house is ideal for big groups – it can accommodate up to 16 guests in its four cozy bedrooms, which feature a private balcony with a view of the surrounding greenery and front yard. If you love waking up to a view, you'd enjoy its floor-to-ceiling doors that lead to the balcony.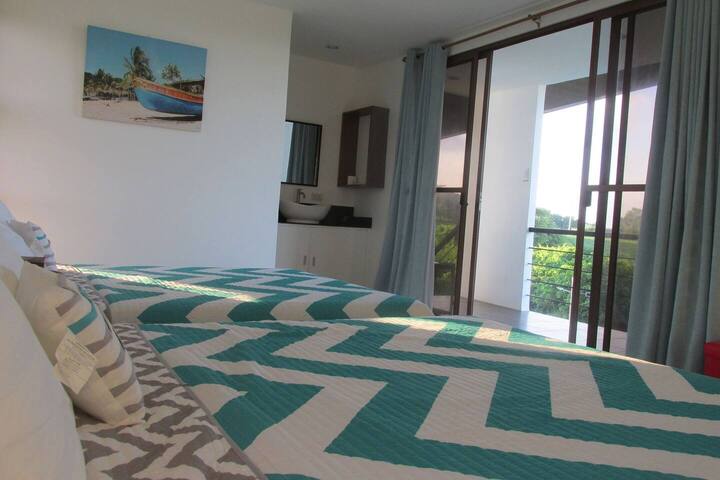 Since the house is boat-themed, you'll find decoration and colors relating to the sea; from art to the color of the beds.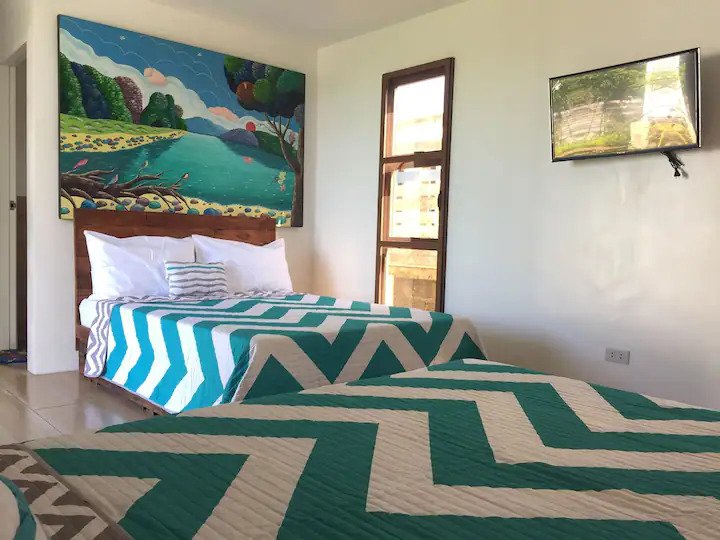 There's also a fully-equipped kitchen with a nature view.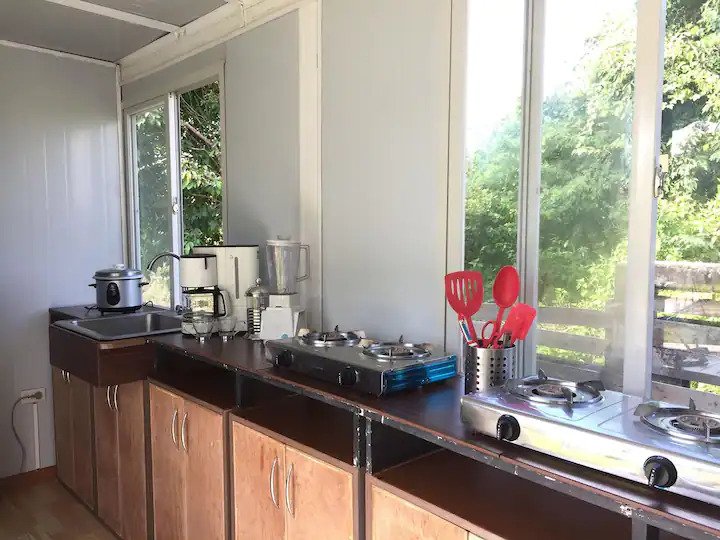 Amenities
During your stay at The Boathouse, you will not only be treated to a stylish home but also lots of nature to enjoy. There's a spacious garden that's big enough to become a camping ground. The house can accommodate 16 guests, but extra four guests can be accommodated through camping, with an additional charge of P500 per head.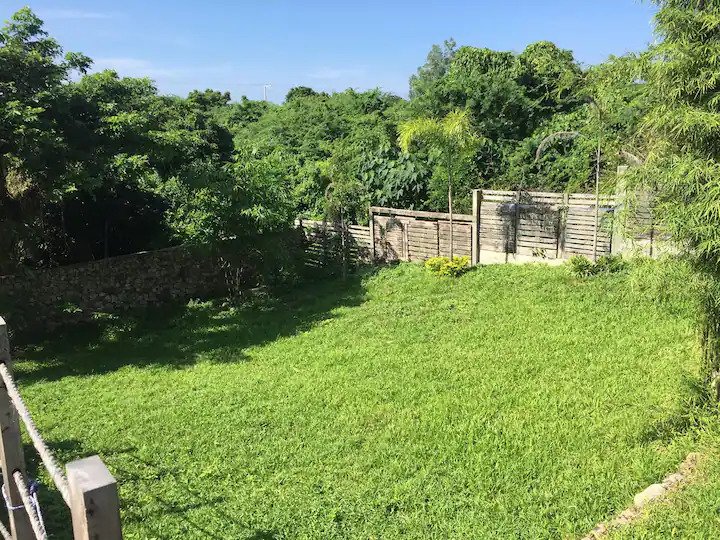 In case you don't want to head to the sea yet, there's a private swimming pool in the front yard, featuring a wooden deck with sunbeds.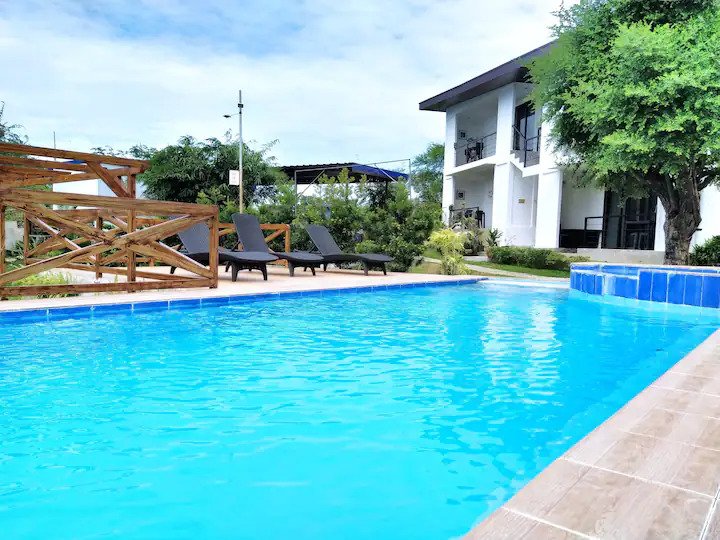 Ideal for alfresco dining and simply lounging in between swimming at the pool, an outdoor pavilion is located in the garden. It also has a newly-built kitchen attached to it, to make cooking easier if you plan on dining outdoors.
For your dose of sun and sea, the white sand beach is just a five-minute walk from the house.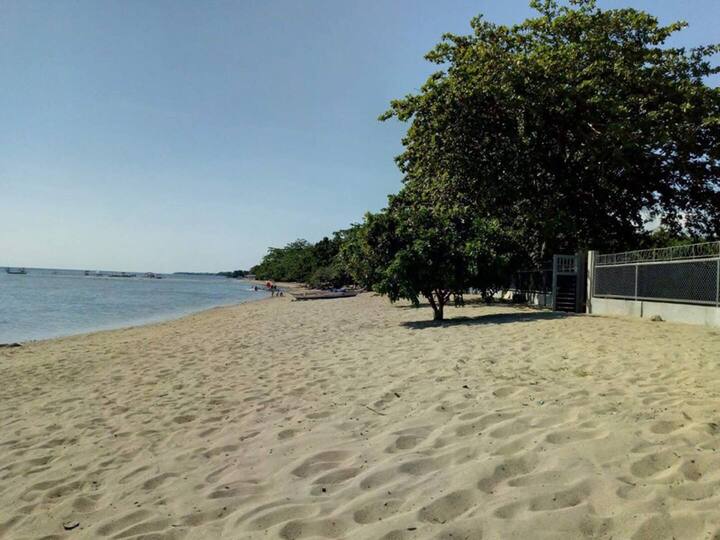 Rates at The Boathouse at Calatagan start at P18,186 per night. Book your stay here.
10 Pet-Friendly Beachfront Resorts and Private Stays in Batangas
10 Pet-Friendly Beachfront Resorts and Private Stays in Batangas
Ina Louise Manto | Aug 05, 2021
For more bookings, inquiries, and more information on travel requirements, contact the Airbnb host.