LOOK: This Exclusive Homestay Will Make Every Nature Lover Swoon
It has a spring-fed swimming pool.
by Ina Louise Manto | May 31, 2021
Ever wondered what it's like to stay in the mountains without sacrificing comfort? Just a two-hour drive from Cebu City, this exclusive homestay will help you reconnect with nature and appreciate the beauty of the outdoors.
The Homestay Private Farm
Nestled in Carmen, Cebu, The Homestay Private Farm is an exclusive stay perched on a barren hillside surrounded by a lush forest. This one-hectare property in Carmen was developed into a natural farm and exclusive private boutique mountain getaway, perfect for those who want to find a peaceful retreat away from the city.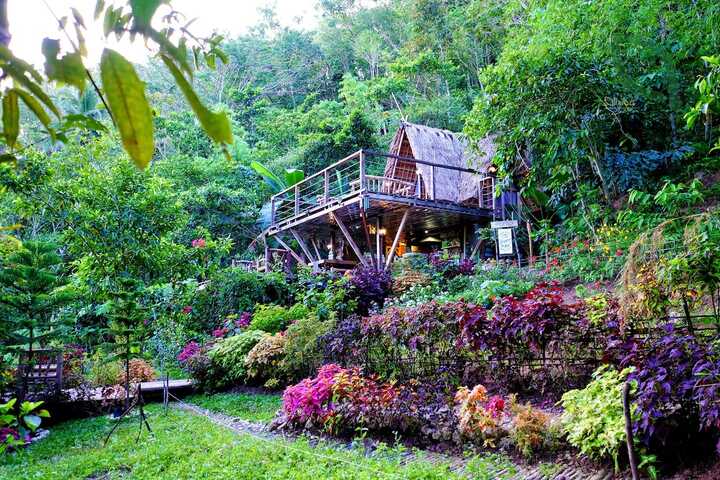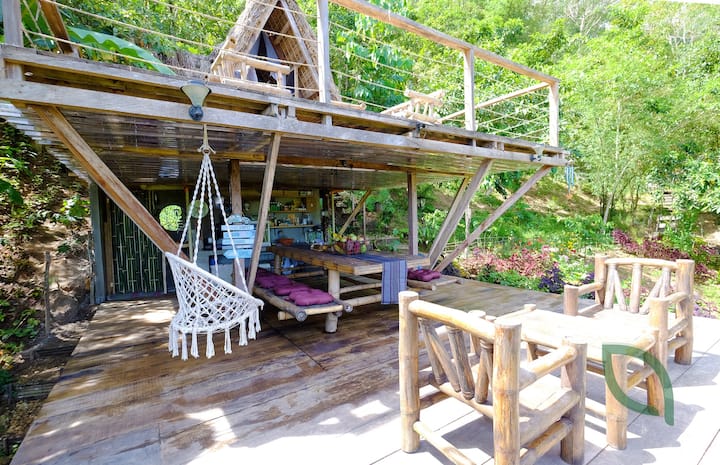 A night at The Homestay will let guests experience a nature retreat: you'll get to stay at a two-level bahay kubo that features bamboo and wooden furniture, which can accommodate up to a group of six each booking. It's also inclusive of the Hut & Bell Glamping Tents that is ideal for bigger groups, as it can accommodate up to 17 guests.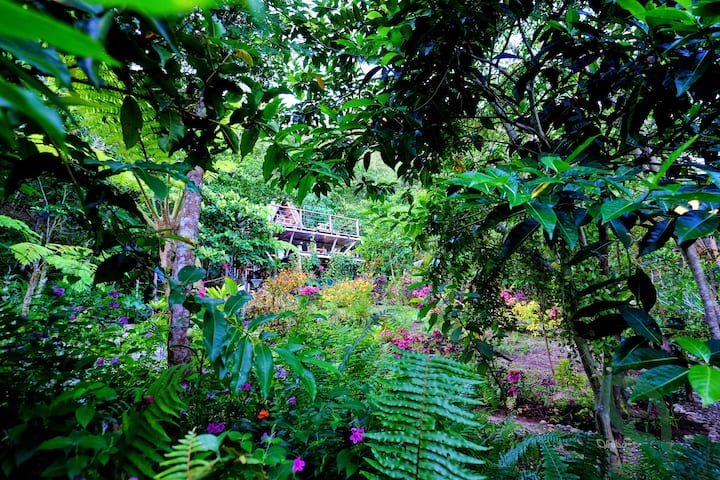 The lower level of the cozy and rustic bahay kubo has a lanai, dining area, and a fully equipped kitchen. Make the most out of this beautiful wooden dining table and enjoy eating with your hands for a boodle fight!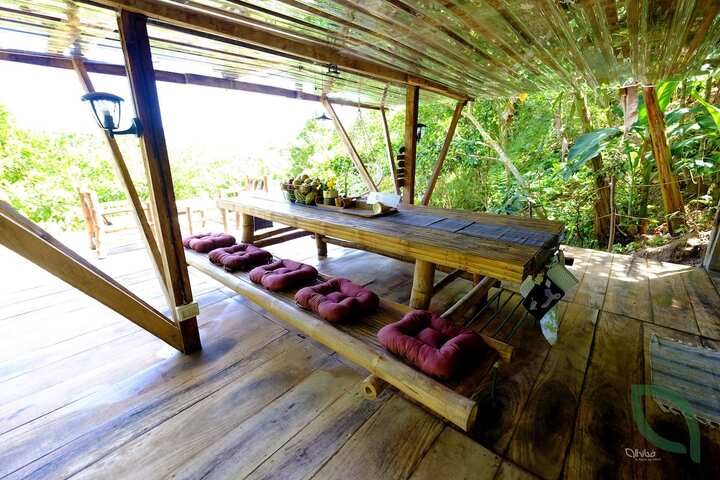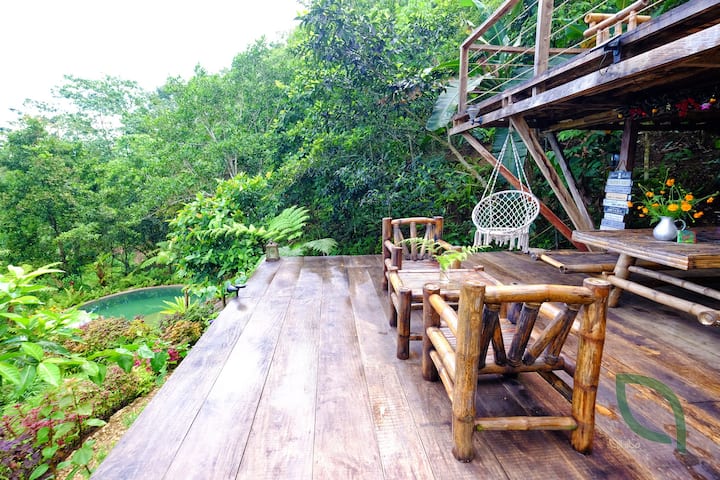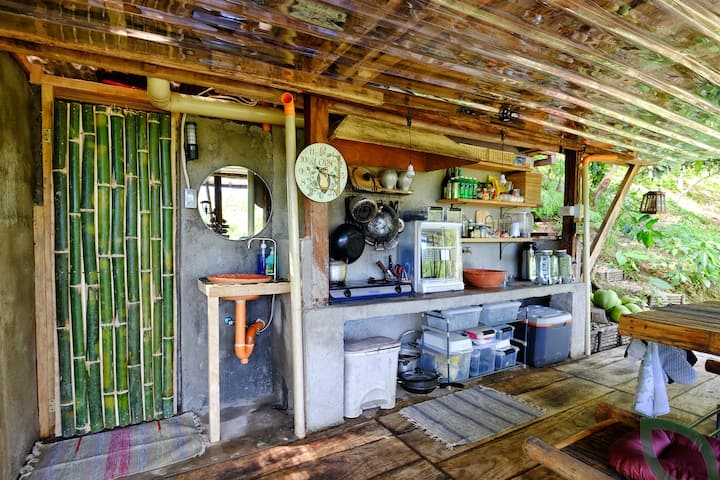 Found on the upper floor is a wide wooden deck, which gives a panoramic view of the surrounding forest and mountain. Boasting bamboo details and high ceilings, the picturesque bedroom is also on the upper level where you'll find a comfortable double bed. The bahay kubo also comes with a private indoor bath.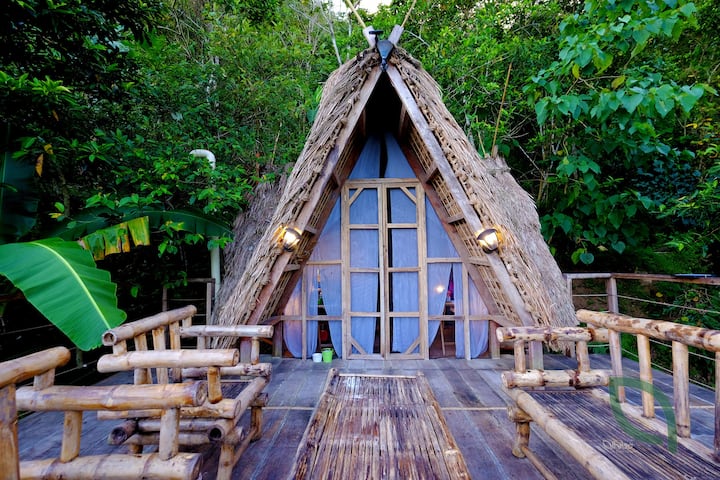 \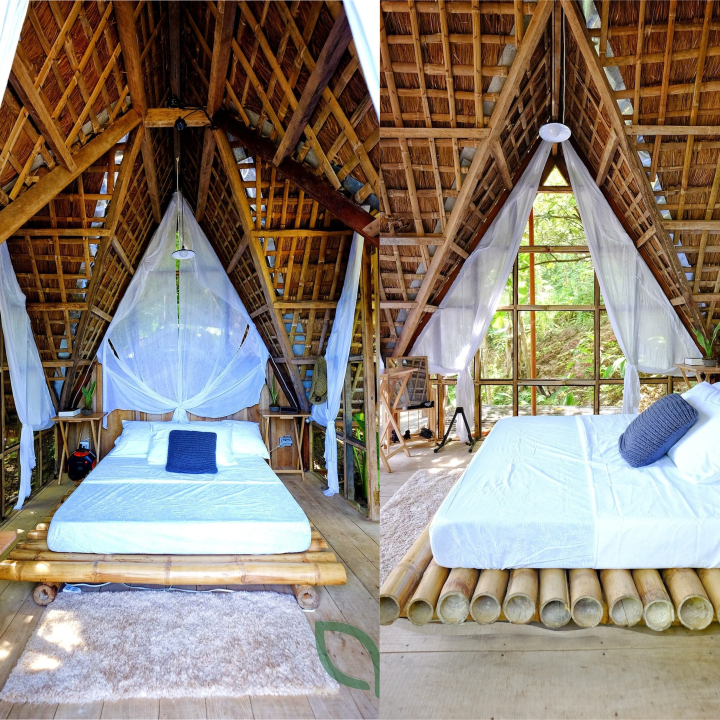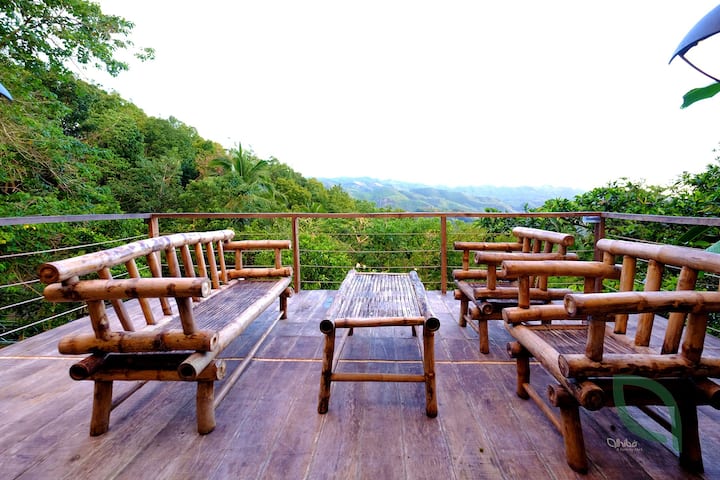 There are plenty of grounds to explore at The Homestay. It has a spring-fed pool, where you can cool off on hot afternoons and enjoy the breeze from the surrounding indigenous and fruit trees. The water that overflows from the pool actually goes to man-made creeks that are used to water the farm and supply a future fish pond.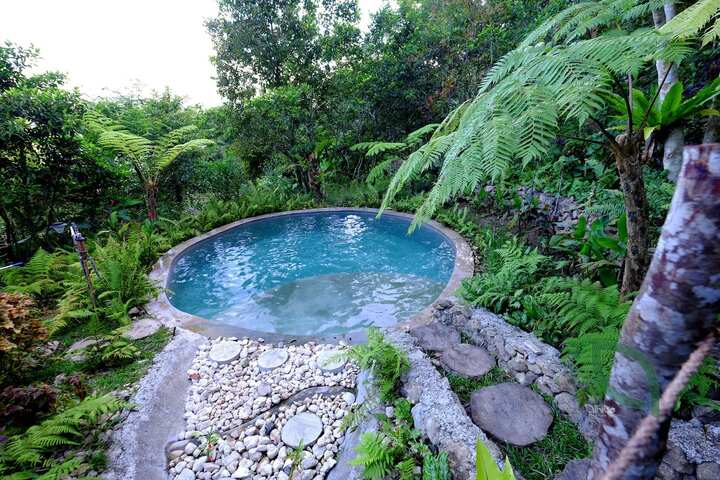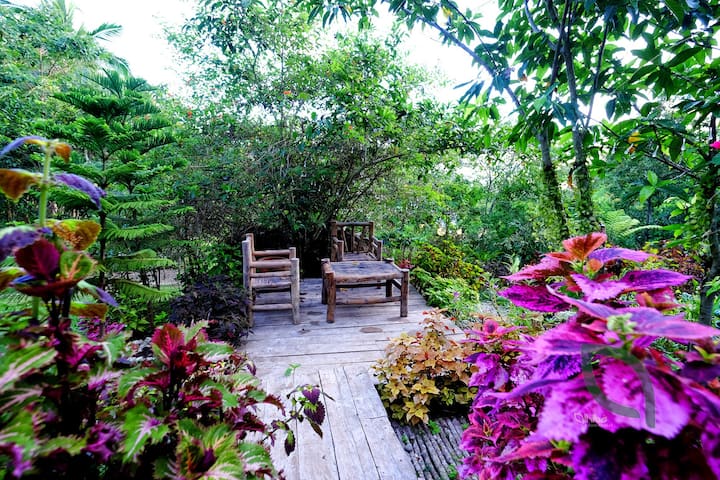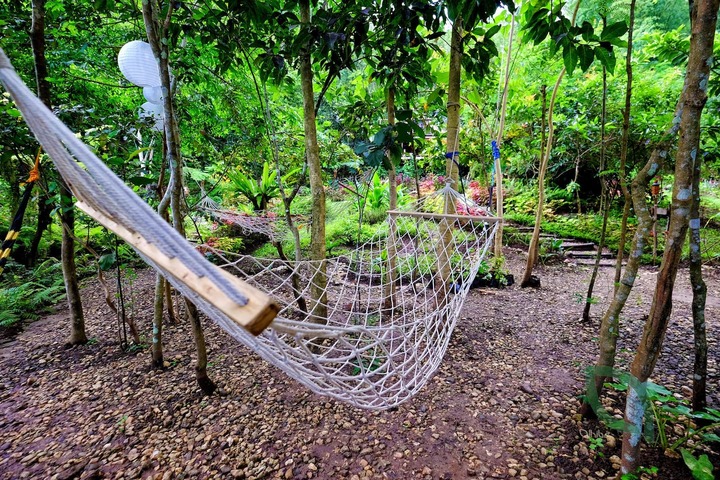 Guests also have access to the Baktasan forest trail walk, Patag camping and bonfire grounds, and outdoor toilet and bath.
A peaceful location like this is perfect for yoga and meditation, which guests can enjoy at the Bantawan. It's a yoga and event deck in the mini-forest!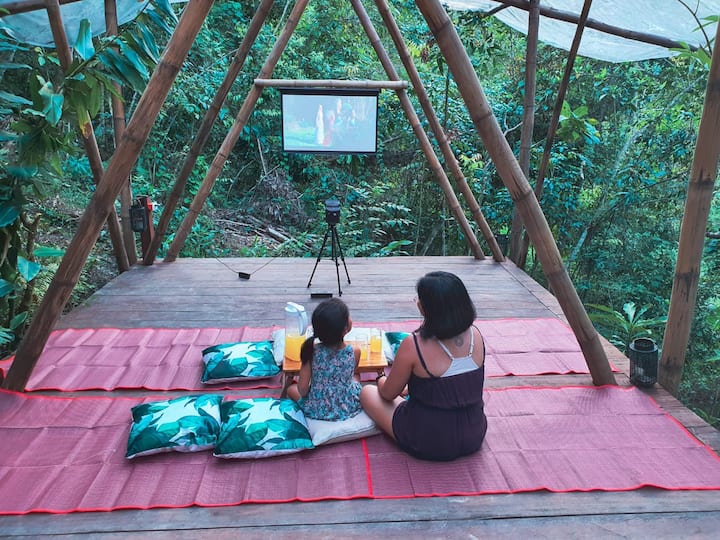 The Bantawan also doubles as an outdoor cinema at night, where guests can enjoy their favorite movies while being surrounded by the sounds of nature. Will you be brave enough to catch a horror movie here?
Rates at The Homestay Private Farm start at P9,364 per night inclusive of breakfast. A rate of P1350 per head is charged for additional guests aged 10 and above.
Book your stay here.