Have Your Much-Needed Get Together at This Cozy Log Cabin in Cavite
Good company, cool weather, and a private setting.
by Ina Louise Manto | June 24, 2021
No matter how much of an introvert you are, you're bound to crave company after months of quarantine. Fortunately, there are spaces that make it easier to reconnect with friends or family you haven't seen in a long time while staying safe, just like this cozy and private log cabin in Silang, Cavite.
The Log Cabin
Tucked in the rolling hills of Sitio Lipahan in Silang, Cavite, The Log Cabin is a cozy private space that offers privacy, a relaxing ambiance surrounded by nature, and plenty of IG-worthy spots and lounging areas. The area shares the same cool weather as Tagaytay, so there's no need to go where the usual crowd is when you've got a space as comfy as this.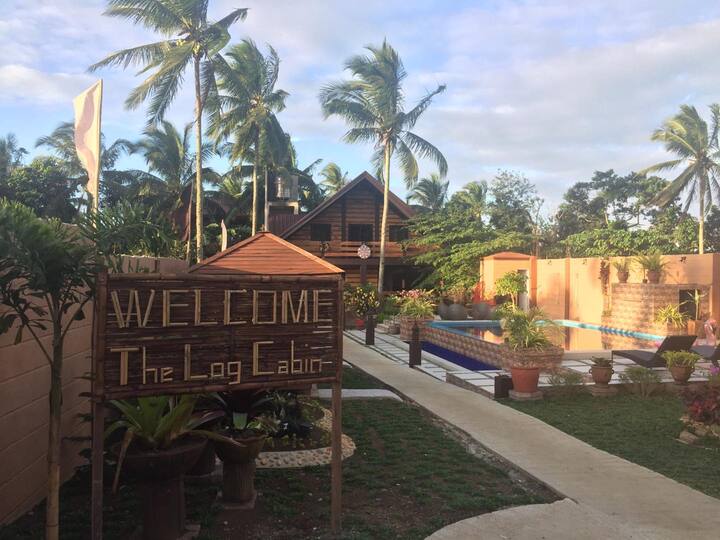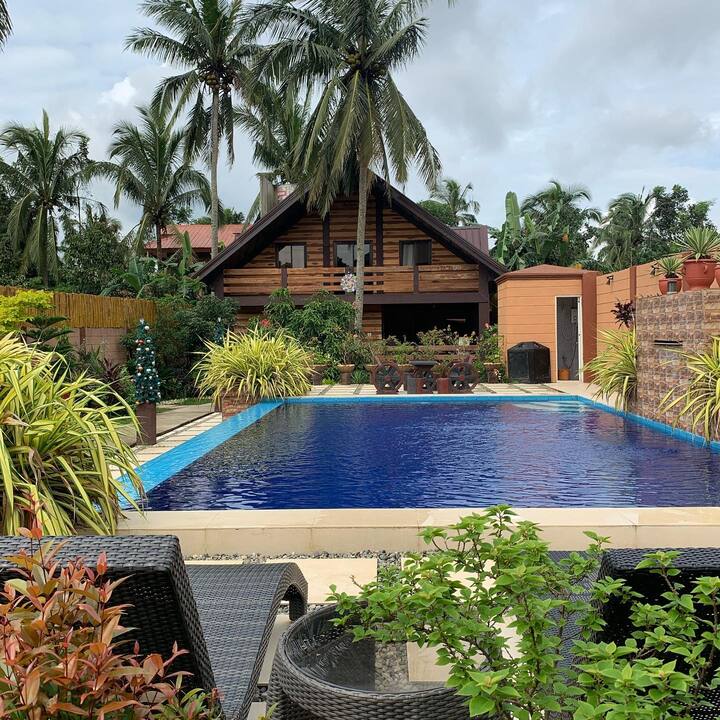 The cabin has two floors, which has plenty of space to accommodate up to 10 guests on the first floor bedroom alone. The second room on the other hand can accommodate more, with up to 15 guests. Each bedroom has a private bathroom, closet, and three double beds. There's also a balcony on the second floor overlooking the entire property.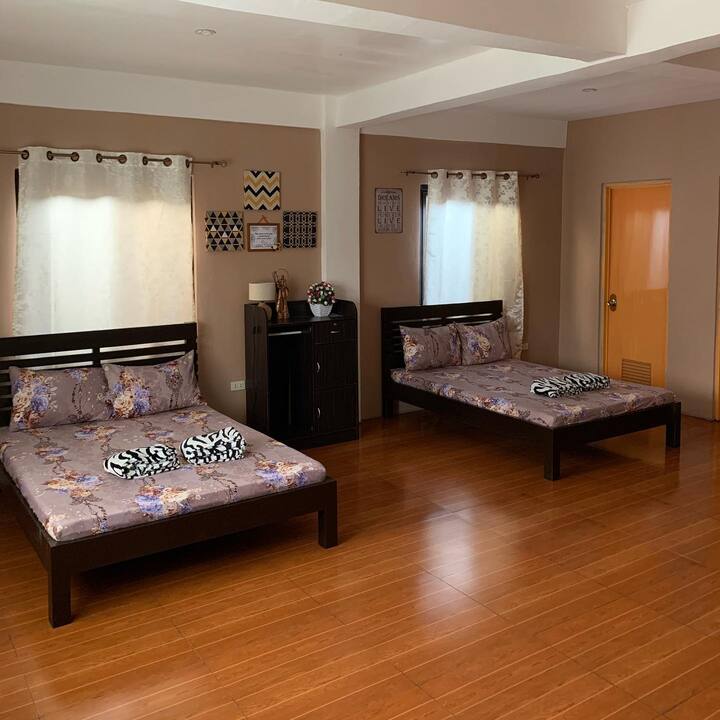 No outing is complete without good food, which you can prepare in the fully-equipped kitchen. There are two stove burners, a griller, and a fridge. Long tables are also set up just outside the first floor with food warmers, for the buffet-like al fresco dining experience.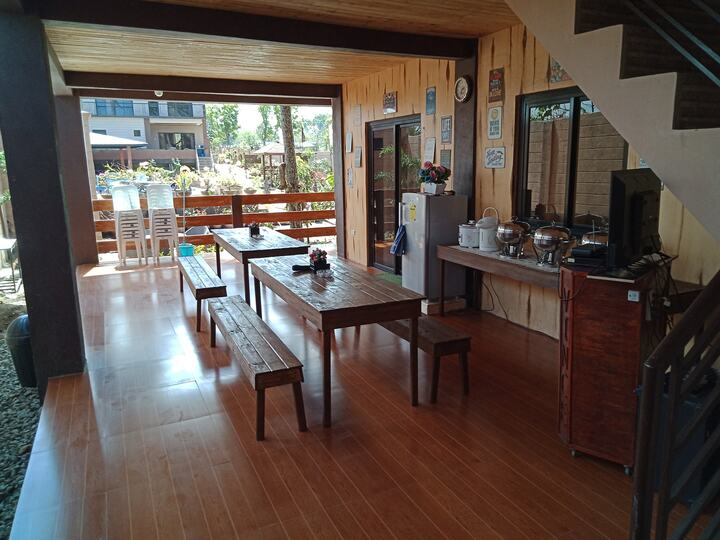 The ideal place for a memorable get-together
The Log Cabin is spacious enough to hold many family members or friends but its lounging areas make it more inviting. Decorated with blooming flowers and different plants, the property would make any plant lover swoon. And the best part is there's a swimming pool just in front of the house.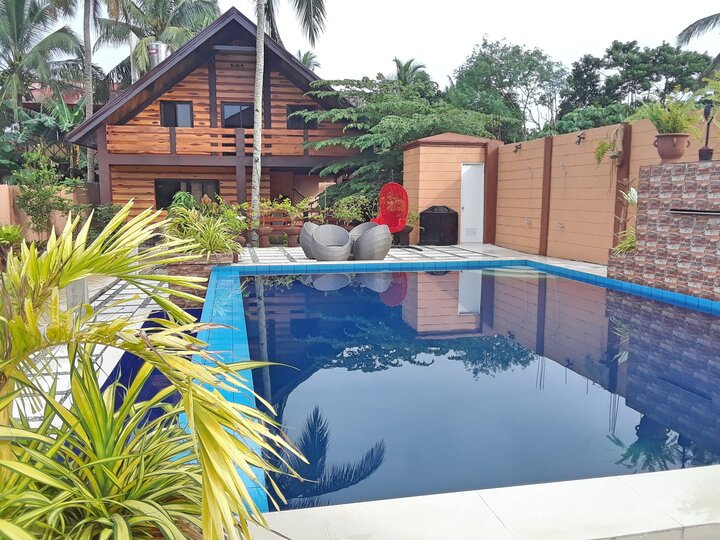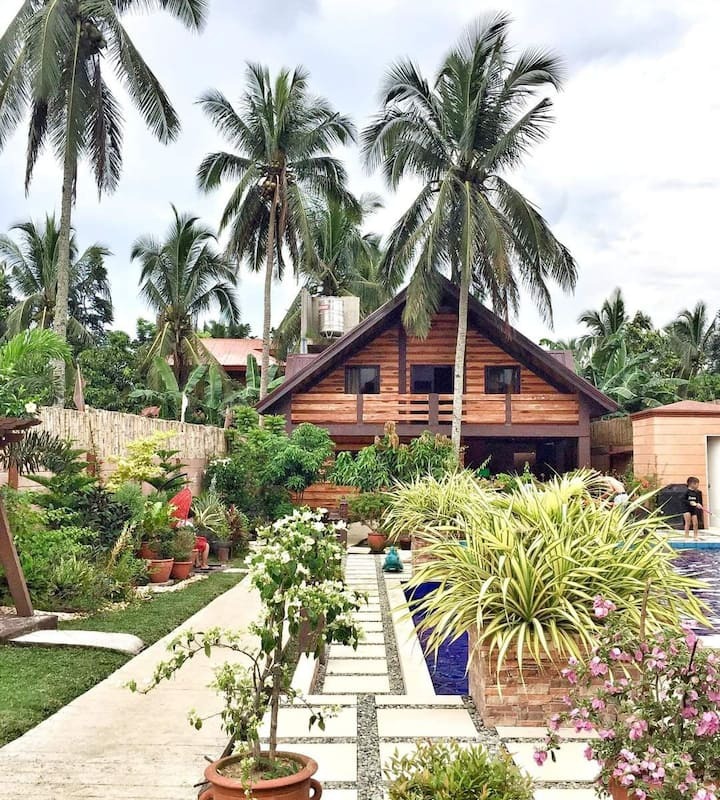 Be ready to pose at the lounging areas; there are gazebos, swings, table settings, pretty rattan chairs, and corners that are ideal for picture-taking!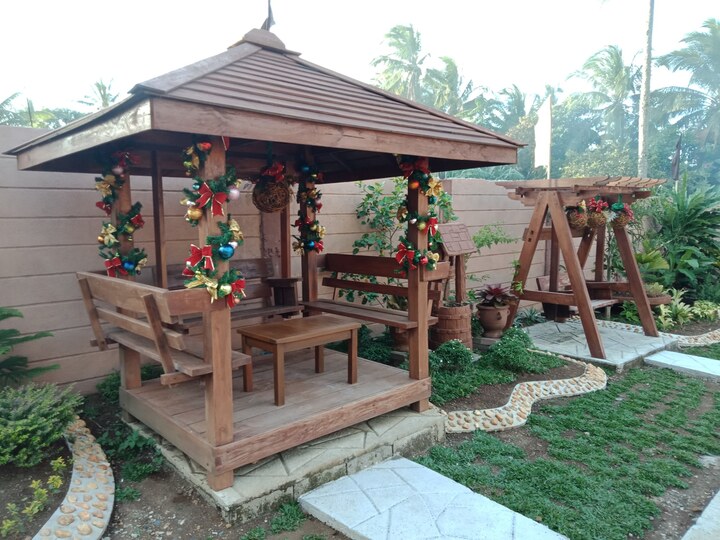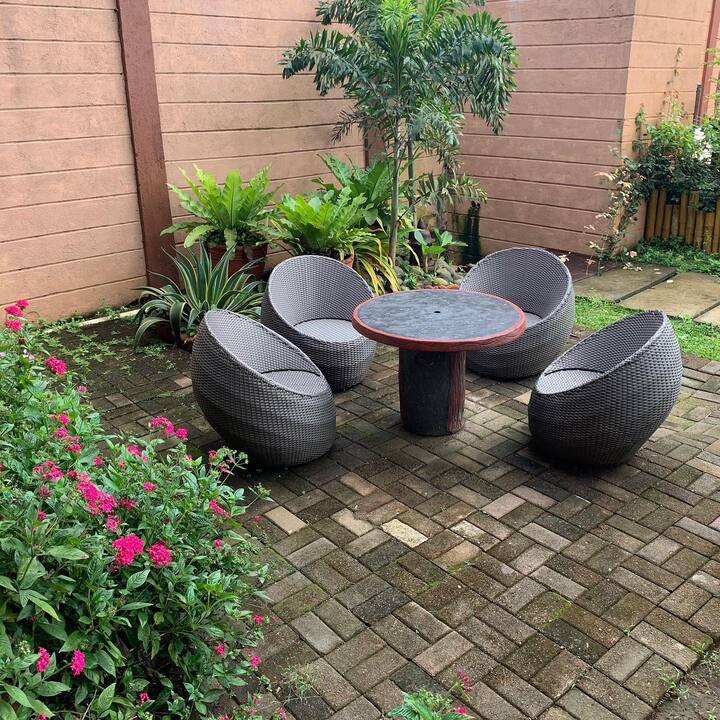 For entertainment, a bluetooth sound system is available in case you want to do karaoke or play your favorite tunes. There's also a gazebo just for playing billiards!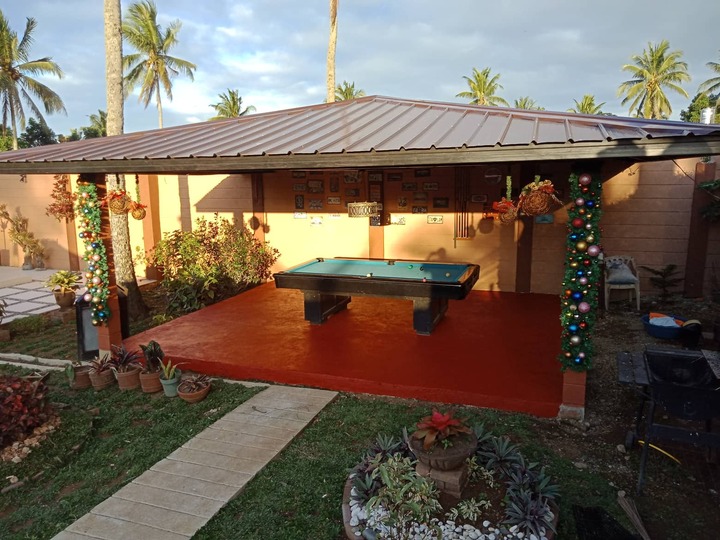 Rates at The Log Cabin start at P12,000 per night for 10 guests.
Book your stay here.