Baguio on a Budget: This Spacious Loft Near the Heart of the City Starts at P1,500
It won't break the bank!
by Ina Louise Manto | April 01, 2022
Whether you're visiting for a quick change of scenery while working remotely or want to bring your family on a fun out-of-town trip, visiting Baguio this time of the year is best. The city no longer requires testing and you can easily drive to it in just a few hours! If you're looking for a place to stay that will not break the bank, check out The Mondrian Rest Home:
The Mondrian Rest Home 
Boasting floor-to-ceiling glass windows, The Mondrian Rest Home is an ideal stay for families or groups of friends who wish to explore Baguio to the fullest. It's nestled just right in the heart of Baguio City – Burnham Park is just a little over a kilometer away. You can already work your itinerary around where you're staying. Going around the city wouldn't be a problem too if you're commuting. According to the owners, the apartment is just nestled along the road for jeepneys!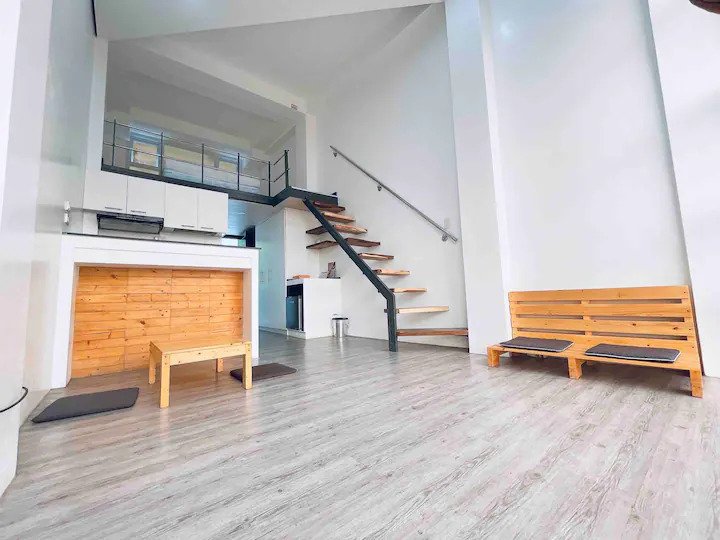 If you're a fan of minimalist and Korean-inspired interiors, The Mondrian will make you swoon. The space looks and feels brighter with the huge windows, and it's got everything you'll need for a comfortable stay. The main sleeping area is in the loft that's equipped with floor mattresses.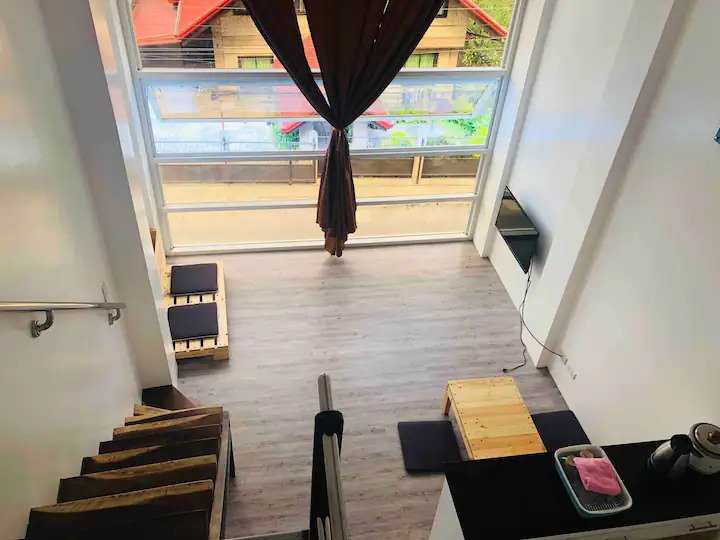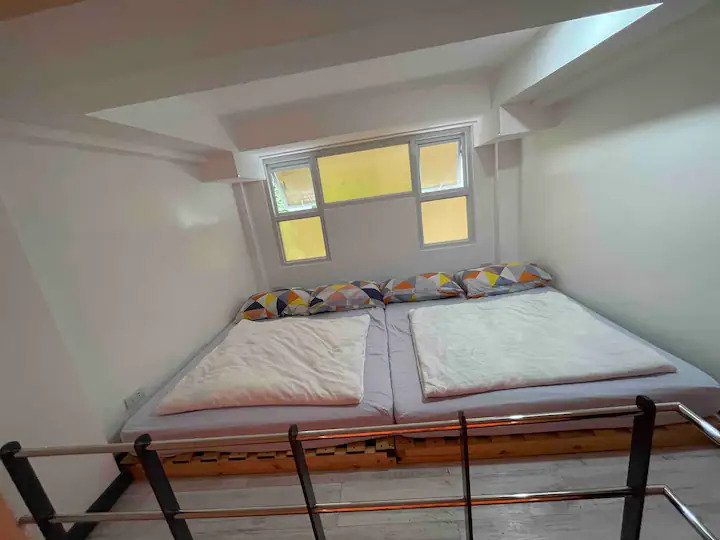 Though eating your way around Baguio is exciting, you might want to be able to prepare your own meals if you're working around a budget. There's an equipped kitchen where you can prepare a hefty breakfast before heading out. In case you need miscellaneous items or crave a snack late at night, there are four sari-sari stores around the neighborhood. An eatery is also just three blocks away from the left side of the building.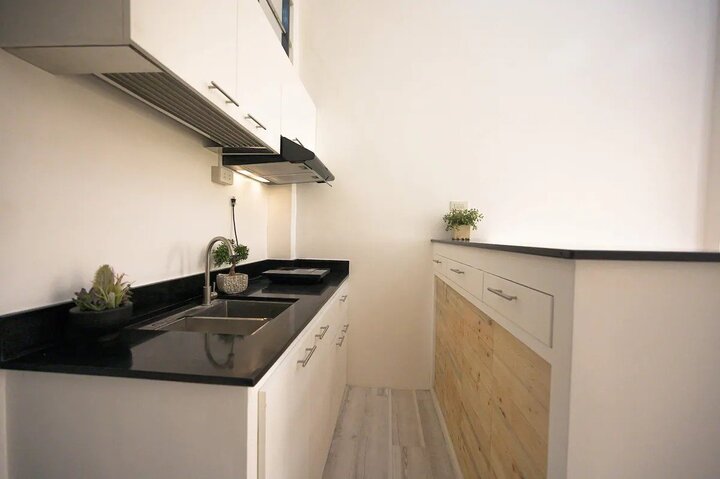 Other amenities 
The Mondrian also has a living room equipped with a television; perfect for late-night binge-watching and catching up on kwentuhan with your loved ones. WiFi connection is also available, but it might get spotty since it's shared across other units. The owners suggest bringing backup just in case. 
Shared amenities with other guests in the building include a mini garden and a designated smoking area. 
Make the Most Out of Your Baguio Getaway at These Cozy Cabins for Rent
Make the Most Out of Your Baguio Getaway at These Cozy Cabins for Rent
Ina Louise Manto | Jun 21, 2021
Rates start at P1,531 per night. Book your stay here.