Make the Most Out of Your Baguio Getaway at These Cozy Cabins for Rent
You deserve a cozy Baguio getaway.
by Ina Louise Manto | June 21, 2021
When planning a getaway from the city, Baguio always comes first to mind. Never mind the long drive up North; everyone wants a slice of comfort that the cool city brings. If you're planning a trip to Baguio soon, make the most out of your well-deserved break and change of scenery at these cozy cabins:
Forest Cabin at Camp John Hay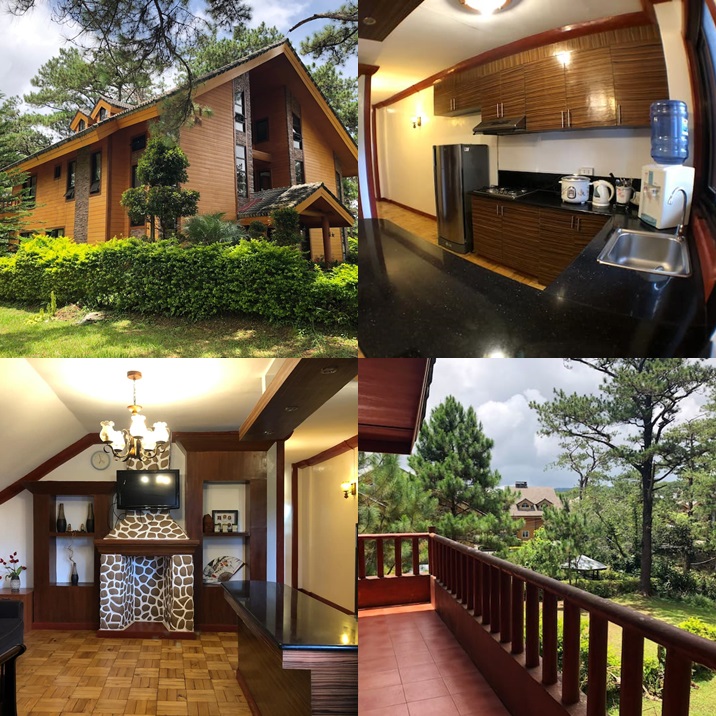 Located right in the heart of one of Baguio's top tourist destinations, a stay at this forest cabin will let you have the entire third floor to yourself. Ideal for a group or family of four, the entire floor has two bedrooms, a fully equipped kitchen, a living area, and two baths. It also has a spacious balcony perfect for appreciating the surrounding pine forest. If you don't feel like cooking, the cabin is just 5-10 minutes away from the Technohub where you can find various restaurants and convenience stores.
Rates start at P3,143 per night. Book your stay here.
Royal Cottage at Tudor in the Pines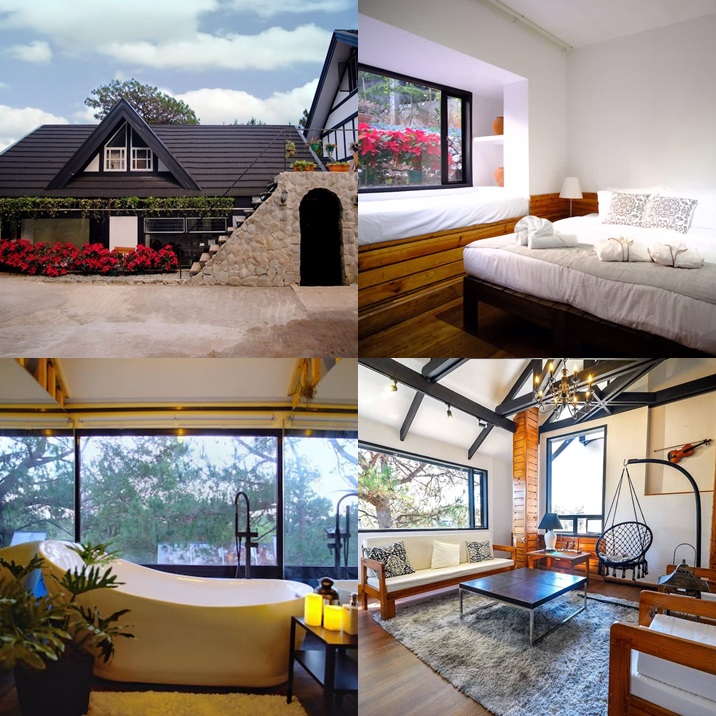 Up for something unique? This Royal Cottage is one of the stunning stays you can find at Tudor in the Pines. It may look unamusing from the outside but its interiors will let you travel back in time – it's medieval-inspired but with a modern twist. You'll find medieval pieces around the house: from the exposed wooden ceilings and chandeliers to swords as decor. Big windows are utilized around the house, which let you appreciate the view and make the villa look more inviting, bright, and insta-worthy in every corner.
Rates start at P9,086 per night. Book your stay here.
English Cottage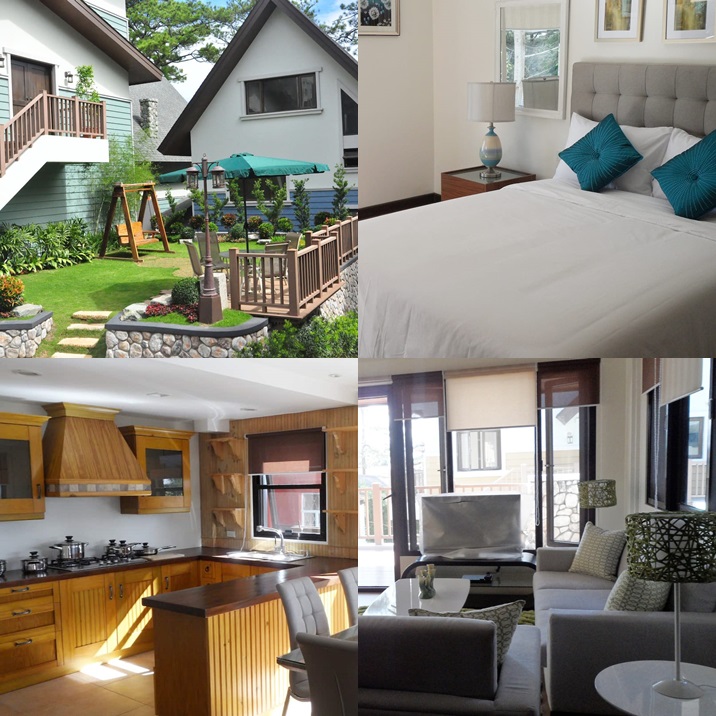 Nestled just five minutes away from Camp John Hay and Baguio Country Club, this English Cottage is one of the 14 villas in St. Patrick's Village. This luxurious villa is ideal for big groups as it can accommodate up to 16 guests. It has five bedrooms, five bathrooms, and extra two rooms for helpers. Its living spaces would also make your stay worthwhile, including a playground, a fully-equipped kitchen, and a spacious veranda adjacent to the living room. When it gets chilly, a working fireplace can be found in the living room, instantly making the ambiance cozy as well. Its location is also ideal if you wish to explore tourist destinations; famous locations like Burnham Park and Session Road are just a few minutes away.
Rates start at P14,900 per night. Book your stay here.
House in Monterrazas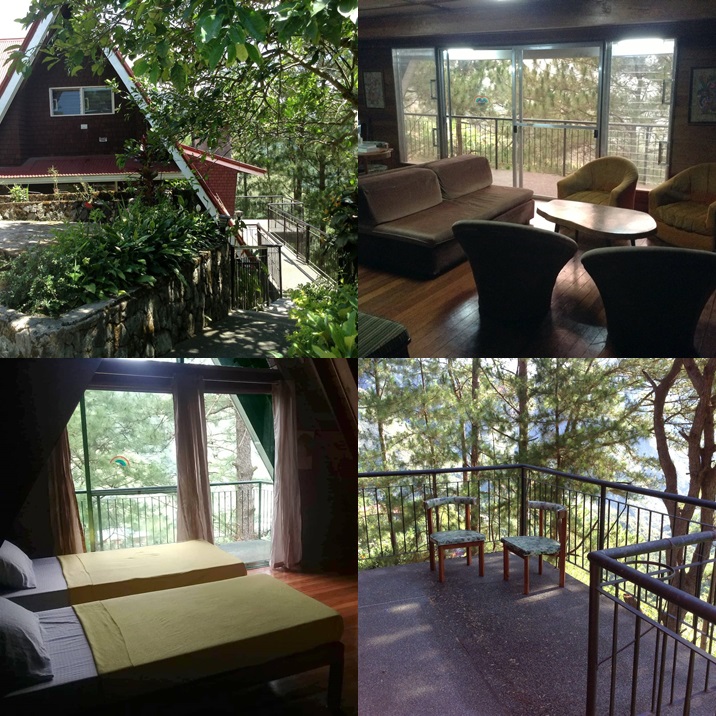 Perched on a cliff overlooking the mountains, this idyllic house in Monterrazas is perfect for those looking for a quiet retreat away from the hustle and bustle of Baguio City. It's located in a quiet part of Itogon, Benguet, near the Mansion House and Mines View Park. It can accommodate up to 10 guests and has three bedrooms, one of which has a private balcony overlooking the scenic view. Another balcony can be found on the ground floor where you can spend chilly mornings waiting for the sunrise while staying warm with a hot cup of coffee. The kitchen is fully equipped as well; no need to go out for meals anymore! For bigger groups, additional guests (over 10) are charged P450 per head.
Rates start at P3,450 per night. Book your stay here.
Pine Needle Treehouse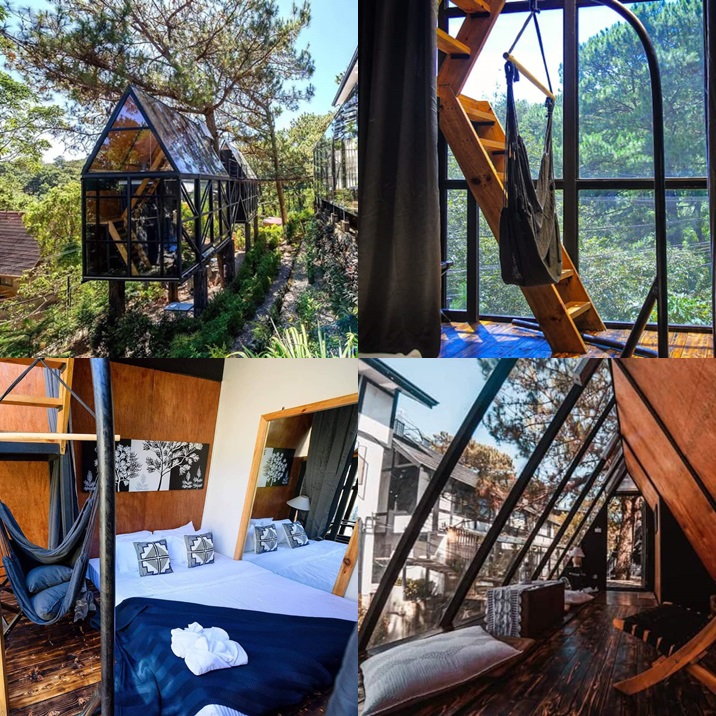 Another property in Tudor in the Pines, the Pine Needle house is one of the dreamiest stays you'll find in Baguio. It's the only twin glass treehouse in the country, allowing you to appreciate the surrounding forest view and fall asleep under the stars. A private room in the treehouse is ideal for two and it's perfect for the adventurous! A hanging bridge is connected to the house, suspended 30 feet above the ground. It's normal for the house to sway because of the bridge, so don't worry about it! Tudor's grounds are worth exploring too as they have a cozy bonfire area.
Rates start at P5,086 per night. Book your stay here.
ALSO READ:
This Open-Air Chapel in Baguio Is the Cool Wedding Destination of Your Dreams
Here Are 6 of Baguio's Most Insta-Worthy Cafes and Restaurants
9 of the Most Gorgeous Airbnbs in Baguio City to Cool Down In Style