This 24-Garden Open Space in La Trinidad Should Be In Your Baguio Itinerary
Mount Costa is 30 minutes away from Baguio City.
by Kyzia Maramara | May 08, 2019
Land Art
The gardens are mostly inspired by beautiful gardens all over the world. Some of our favorites include: the Outdoor Musical Garden where you can sit in peace or play the instruments set out for you, the Zen Garden which is made for calm and concentration, the Romeo and Juliet Garden which will bring the Shakespeare-heads joy, the huge Formal Garden in the middle of the place which could easily be imagined as a garden wedding venue, and the Mirror Garden where you can have fun taking photos of your multiple reflections.
Overall, there are 24 gardens you can explore in Mount Costa.
Concentric Garden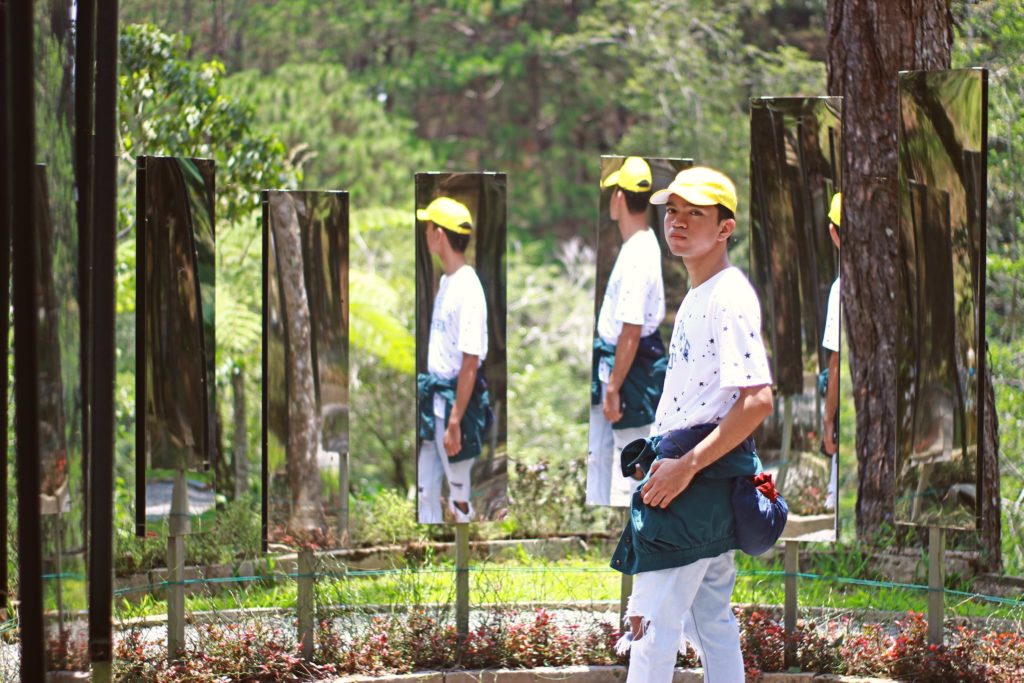 Mirror Garden
Strolling through the gardens in peace is a treat in itself but the interactive installations at Mount Costa elevate the whole experience into another level. There's the Adult and Children's Garden Space with a mini playground, a Mini Gowling corner that could be played upon request (mini golf + bowling), the colorful Spectrum Garden, and the Toddler's Play Space.