LOOK: Tiktoker Shares Why She Doesn't Want to Go Back to the Philippines
What is it like to be a foreign solo traveler in the Philippines?
by Ina Louise Manto | December 14, 2022
Pre-pandemic, the Philippines welcomes millions of tourists eager to explore its many islands and world-class tourist destinations. In fact, there were over eight million foreign tourist arrivals in 2019. Now that travel has returned to normal in the country, more foreigners are back for their revenge travel, but the much-awaited holiday isn't always going to be rainbows and butterflies – just like what this Tiktoker experienced when she visited as a female solo traveler. Here's why the Tiktoker won't go back to the Philippines, as she shared in her video:
The airport experience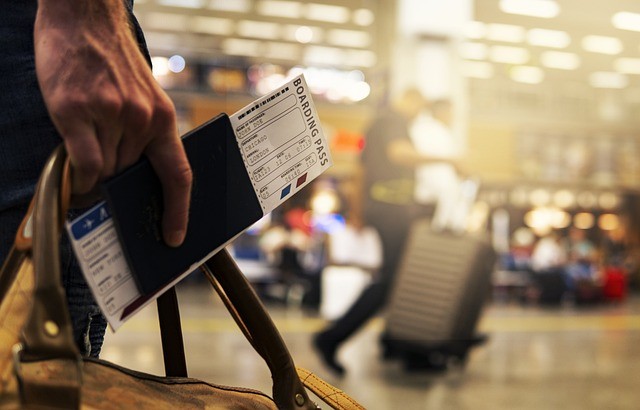 It's probably common knowledge now that the Ninoy Aquino International Airport (NAIA) is not the best. It even ranked as the worst airport for business-class travelers, so the bars are already set low. Sofia had her fair share of airport inconvenience too, which both foreign and local travelers cannot escape.
"You must leave the international airport to catch domestic flights," Sofia shared. There are four terminals in the metro they are not connected and not walkable. You have to hail a taxi to transfer from one airport to another, which is another daunting task. It's difficult to hail a taxi or even book one through apps like Grab; you're also more likely to pay higher fares.
Don't take the bus from Puerto Princesa to El Nido
Before direct commercial flights to El Nido were available, you either had to take the six-hour drive from Puerto Princesa or take a direct flight via a private plane owned by an exclusive resort you're staying at. During her solo travel in El Nido, Sofia opted for a bus ride, which was an old ordinary bus (sans aircon) from the 1980s. If you easily get motion sickness, this may not be the best way to go. She suggests taking a direct flight from Manila now that commercial flights are available.
Air-conditioned vans are also now available if you're driving from Puerto Princesa.
When in El Nido
Known for its towering karst cliffs, white beaches, and vibrant marine life, El Nido remains one of the best beach destinations in Asia and in the world. Sofia did enjoy her visit to El Nido but it also came with adversities. There wasn't much to do during island hopping tours and she observed that farm animals looked severely neglected and starved. "Very very skinny farm animals. I saw rib cages, their sunken skulls, their spine stuck out." According to locals, the farmers couldn't afford to feed them, as shared in the video.
"El Nido doesn't have a proper sewage system and sometimes dump their waste into the beach water," Sofia shared. She also, unfortunately, got an ear infection from swimming on one of the beaches and was sent to the emergency room thrice. Locals also warned her that swimming is sometimes prohibited due to dirty beach water.
Notes from Boracay
Another world-class beach destination in the country, Boracay still keeps attracting tourists for its powdery white-sand beach. But according to Sofia, "It was really, really expensive, like USA prices."
Boracay on a Budget: Where to Stay on the Island for Under P2,000/Night
Boracay on a Budget: Where to Stay on the Island for Under P2,000/Night
Cristina Morales | Nov 01, 2021
Very strict COVID rules
After the president signed Executive Order No. 7, which lifts the mandatory mask mandate, wearing masks is now voluntary throughout the country. However, strict COVID rules still remain, which Sofia experienced during her Boracay escapade.
"You have to wear your mask outdoors, in the heat, and in the beach." She also shared a cop approached and threatened to fine her for not wearing her mask while she was on the shoreline.
The Manila experiences
Filipinos know the urban jungle that Manila (or Metro Manila) is that we've adapted to safety measures such as hugging our bags while walking or while in transit. And foreigners can't escape its inconveniences too. "Avoid Manila if you care about your safety," Boracay tour guides warned Sofia. According to her, Manila is not safe for solo travelers.
She stayed in Makati, the city she thought was safe for tourists since it's a central business district. But to her dismay, she encountered large crowds of men on the streets who made her feel unsafe. "It made it very uncomfortable to explore the city on foot," Sofia shared. She was escorted by her hotel security during the times she went outside.
"I don't think I'll be going back to the Philippines, at least not as a female solo traveler," the Tiktoker concluded.
What are your thoughts about the traveler's experience? Do you share the same sentiments? Sound off in the comments below!
LOOK: Director Darryl Yap Slams PAL for Noisy Crew During Flight
LOOK: Director Darryl Yap Slams PAL for Noisy Crew During Flight
Ina Louise Manto | Oct 24, 2022
​Looking for other places to explore? Join WindowSeat.ph's official Facebook community What's Your Trip PH for more recos!