Traveling with a Baby? Take these Celebrity Tips
Take note, new moms!
by Tynne De Leon | March 15, 2017
Want to travel with your little one but still afraid to take them out? Follow these tips from celebrity moms based on their first-hand experiences:
Reese Witherspoon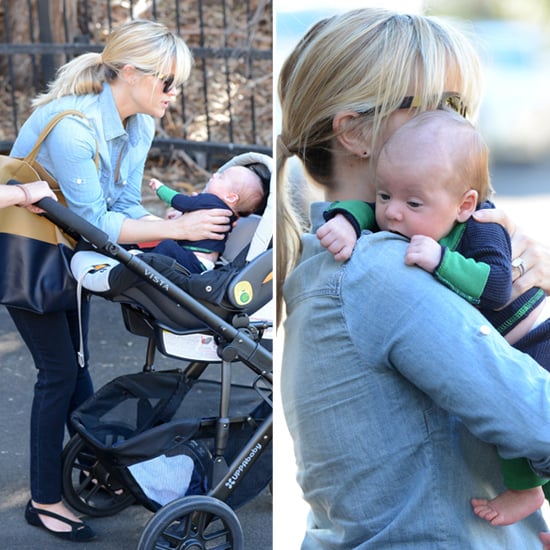 When Reese Witherspoon's baby Tennessee was just two months old, she took her whole family to a beach trip in Hawaii. According to her, three months is actually a great age to take your infant on a trip. Breastfeeding or putting a pacifier in their mouth whenever they feel uneasy with the change of pressure will also prevent them from crying. Don't forget to bring along a first aid kit and emergency contact sheet with your baby's medical information!
Chrissy Teigen
Chrissy Teigen traveled with her baby Luna for fashion week just a few months ago, and as a new mom, she realized it wasn't as easy as she thought it would be. In an interview with Travel Magazine, Teigen points out that parents should try not to freak out and just concentrate on their baby. According to her, it's normal to be embarrassed with a crying baby on a plane, so worry less about how other people will think of you — and instead focus on your little boo.
Kourtney Kardashian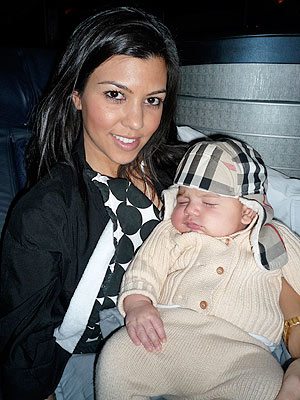 Kourtney Kardashian's son, Mason Disick, may be only seven years old, but he was well-traveled ever since he was a baby. Kardashian blogged about her travels with his son years ago, sharing that her top travel necessities include pumped breast milk, diaper bag, blanket (too keep baby Mason cozy!), change of clothes, pacifier, teething ring, stroller with car seat and adapter, and a Sophie Giraffe. She also recommended to put some breast milk on your baby's nose to keep him from catching cold while in flight — and this interesting advice is from her doctor.
Shamcey Supsup
Beauty queen Shamcey Supsup sees to it that Nyke is her number one priority when they're traveling. In an article, she shares travel reminders to new moms including bringing a stroller, investing in a good car seat, using a carrier and keeping stuff in a backseat organizer whenever you plan on having road trips with your infant.
Bianca Gonzalez
Bianca Gonzalez is proud to have breastfed her baby Lucia well, and she wasn't ashamed to do it in public places even when they're traveling. She brought lactation cookies and malunggay with her all the time — making sure she had enough milk. Through her Instagram, she says how hard it is to travel with an infant but it teaches you "cooperation, patience, powering through, and selflessness like nothing else can."
Have any travel tips for new moms traveling with their little one? Sound off in the comments section below!