3 Cool Travel Essentials for Family Trips
Summer's here!
by Kara Santos | March 21, 2017
The weather is definitely warming up, signaling the summer season. School will soon be out, and no doubt families will be headed to enjoy outdoor summer activities like swimming at the beach or road trips. Here are a few summer essentials that the whole family might find handy in their getaways.
Waterproof Action Camera
One common dilemma when traveling with the family is that there's usually a designated photographer, the one who doesn't appear in any of the group photos. Another problem is that a lot of amazing destinations are difficult to photograph with a bulky SLR. Fun outdoor activities like island-hopping, canyoneering, hiking and underwater excursions are better captured in video with a more compact camera.
However, not everyone can fork up the cash for the latest GoPro. Enter the Supremo 4K, a budget-friendly action camera that can take 4K videos and quality photos up to 16MP. When put inside its waterproof casing, you can bring it underwater up to 30 meters. While it doesn't have the same quality as your standard SLR, it's pretty useful to have so you don't risk your normal camera during outdoor activities. It also shoots pretty wide and comes with a wrist remote, so you're at least guaranteed to get complete groupfies of the whole clan during your trips.
Where to buy it: The Supremo 4K Action Camera costs between PHP3,680 to PHP4,390 depending on where you buy it. Check this link for a list of official partner stores.
Customized Adventure Dry Bag
We've all experienced getting a precious camera or phone soaking wet. Whether you're island-hopping, chasing waterfalls, swimming on the beach or hiking in the rain, the chances of dropping gadgets in water is very high, especially if you're traveling with kids! Having a bag that seals in a watertight manner is essential for protecting gadgets.
Hull & Stern Adventure Dry Bags offers a stylish option for travelers. The bags are made of strong IPx5 tarpaulin material that is made to resist and repel water and other harsh elements. It folds flat so you can take it anywhere. It can be used to store everyone's phones and gadgets during trips as well as wet clothes on the way back. You can even order a customized dry bag with your name or your favorite travel quote printed on it for those beach-worthy snaps!
Where to buy it: Hull & Stern Adventure dry bags cost PHP750 to PHP900 depending on size & design. You can order it online from Hull & Stern or get it in Stoked stores.
2-in-1: Travel Pillow + Hammock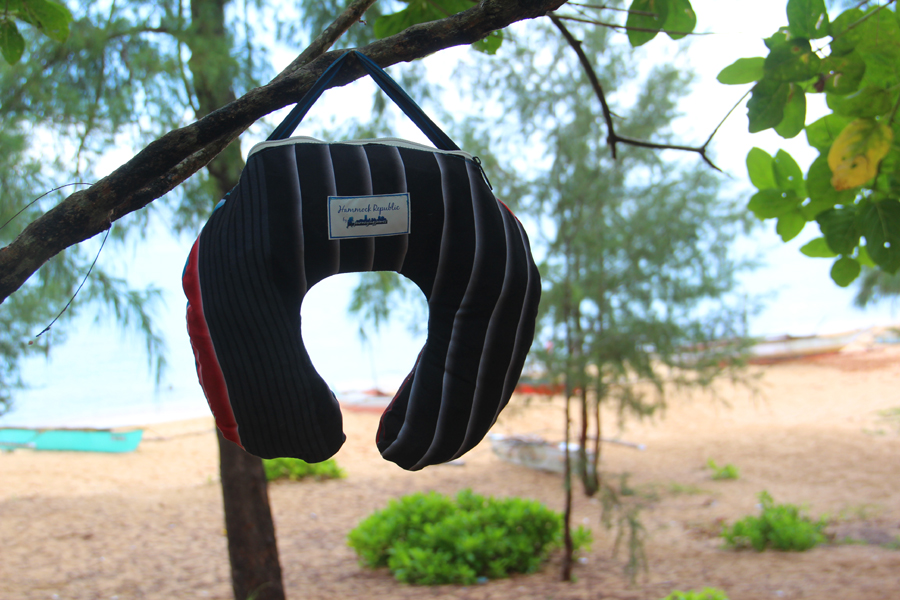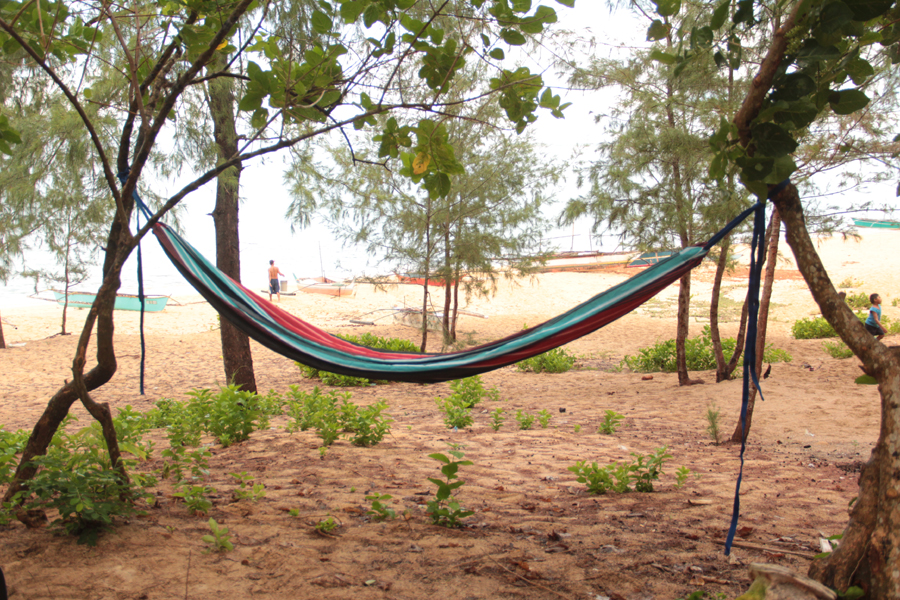 For those who are planning road trips or are headed to the beach this summer, we've got just the thing for you! How about snoozing comfortably during the long bus ride going to your destination, and then lazing the rest of your trip in a comfy hammock?
You'll want to get yourself the Duo-yan by Hammock Republic, a travel pillow that transforms into a cocoon-type hammock! You can use it as a neck pillow in transit, then simply unzip the case and get the hammock inside to hang it up on the beach. The hammock comes with a heavy duty rope that can hold up to 150 kilograms. Some designs even come with a built-in mosquito net and waterproof hammock tarp attachments (sold separately).
This innovative travel product is 100% locally made, designed by James Betia, the budget backpacker and traveler behind the popular travel blog Journeying James. Every sale helps provide livelihood to mothers, the home-based sewers in Laguna while 10% of all their profits directly goes to charity.
Where to buy it: The Duo-yan Travel Pillow + Hammock by Hammock Republic costs PHP1,100 to PHP1,400 with free shipping anywhere in the Philippines. Order it online from Hammock Republic.
All photos courtesy of Kara Santos.