7 Stylish Flats for Your Next Travel #SOTD
Step up your shoe game for your next travel!
by Tynne De Leon | August 23, 2016
Styling up for a travel getaway can require a bit of work, especially if you want a good #OOTD shot.
But of course, you also don't want to utterly risk your comfort just for the sake of fashion. While you want to show off your favorite boots, it can be a hassle when you there's going to be hours of walking and sightseeing. Fret not! There are many kinds of flats to choose from; they even come with different styles and accents to match that outfit you have in mind.
Take a look at these picks:
Slip On Sneakers
Slip On Sneakers, Primadonna | PHP 1,099 | Purchase here.
Kick on some good vibes with this basic slip-on sneakers which provides comfort without going out of style. From basic tee and jeans to a preppy mini dress, slip on kicks can easily match a certain wear and that is why it's the most common option of travelers. As for the color, you can never go wrong with black, white or navy blue.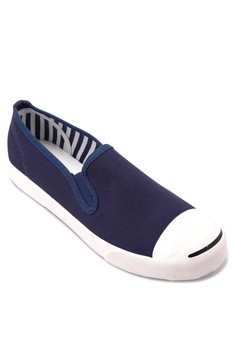 Platform Sandals
Wedge Sandals, Primadonna | PHP1,499.95 | Purchase here.
With platform sandals becoming a thing today, there are a lot of designs to choose from. Match it with a ringer dress, jeans or shorts and you're good to go.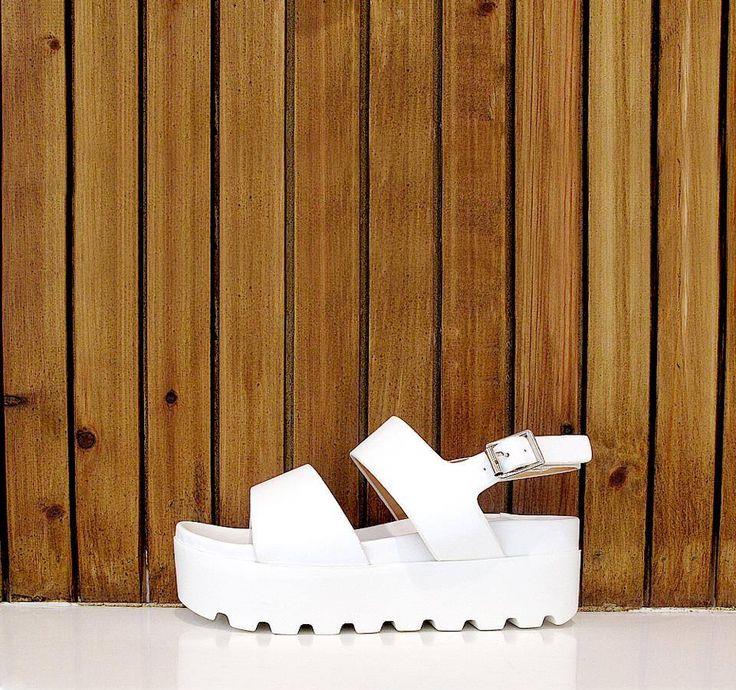 Chic leg ties
Castilla, Suelas | PHP 1,000 | Purchase here.
Nothing's more sophisticated than lacing up your ankles to give off a boho vibe to pair with your boho outfit.
Lace up sneaks
Little Lace Up Shoes, Twenty Eight Shoes | PHP1,049 | Purchase here.
Slip on these basic sneaks and you'll be stylish anywhere you go.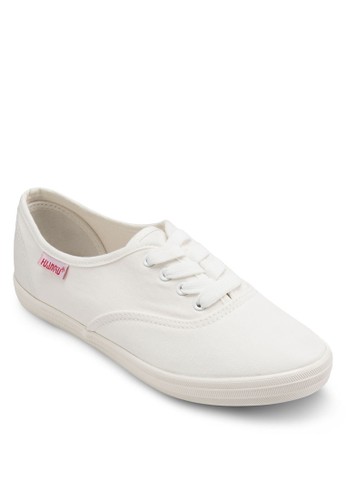 Espadrilles
Dorina Espadrilles, Le Bunny Bleu | PHP 1,995 | Purchase here.
For your casual tee and jeans outfit, stride right with these preppy espadrilles. It has a cotton upper and slip on design that offers both style and comfort, ideal for a typical strolling adventure.
Strappy Flat Sandals
Flat Sandals, Primadonna | PHP 1,399.95 | Purchase here.
When you aim for sexy feet, strappy flats is a good choice. Achieve that chic and casual look with the combination of comfort and fashion to pair with that Instagenic outfit you like.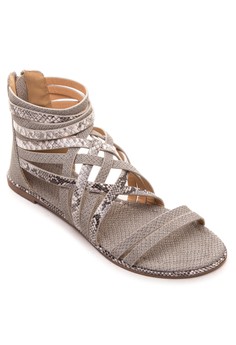 Classic Flat Staple
Flow In Tan, Renegade Folk | PHP 1,780.00 | Purchase here.
Classic flat sandals are your type of go-anywhere footwear. A much classy alternative to typical flip flops, it offers the same degree of class and comfort for a simple stroll or a walk on some sandy coast.
Which flats do you prefer? Tell us below!
Also read: 10 Stylish Sneakers Perfect For Traveling