LOOK: This Idyllic Farm Villa is Perfect for Hosting Your Family's Next Reunion
The villa has a private pool and it's just five minutes away from beaches.
by Ina Louise Manto | October 22, 2021
Now that lockdown restrictions are easing and more people are getting their vaccines, Pinoys are beginning to feel confident in meeting with family members for the holidays. After all, nearly two years on lockdown and getting only virtual updates will take a toll on us – we're bound to want to see our family members in real life too. If your family is already making reunion plans, this hidden and private farm stay in Lian, Batangas might be for you.
The Villa de Vera by KR
Nestled on a hectare of land surrounded by fruit-bearing trees, Villa de Vera by KR offers the full nature retreat experience suited for families. Trust that the management behind the idyllic villa knows what a truly relaxing getaway is – the space was previously a private rest house for the owner's family before opening to the public.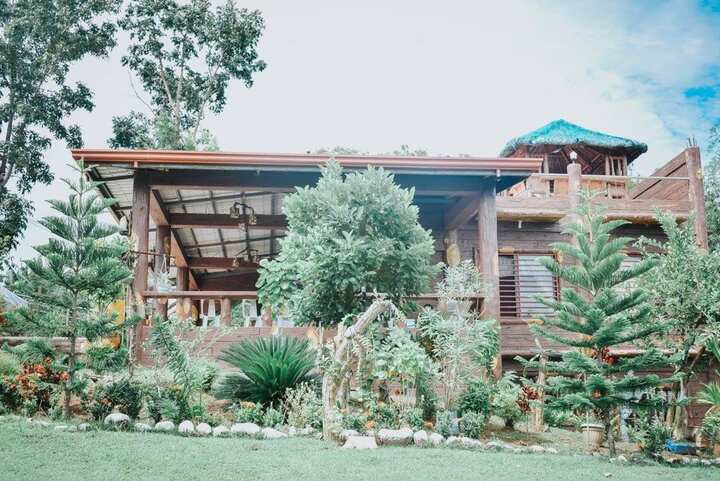 The main villa might look like a usual log cabin on its exteriors but it's the complete opposite indoors. Bright, relaxing, and designed with stylish furniture, the interiors are perfect for taking your family's next favorite portraits.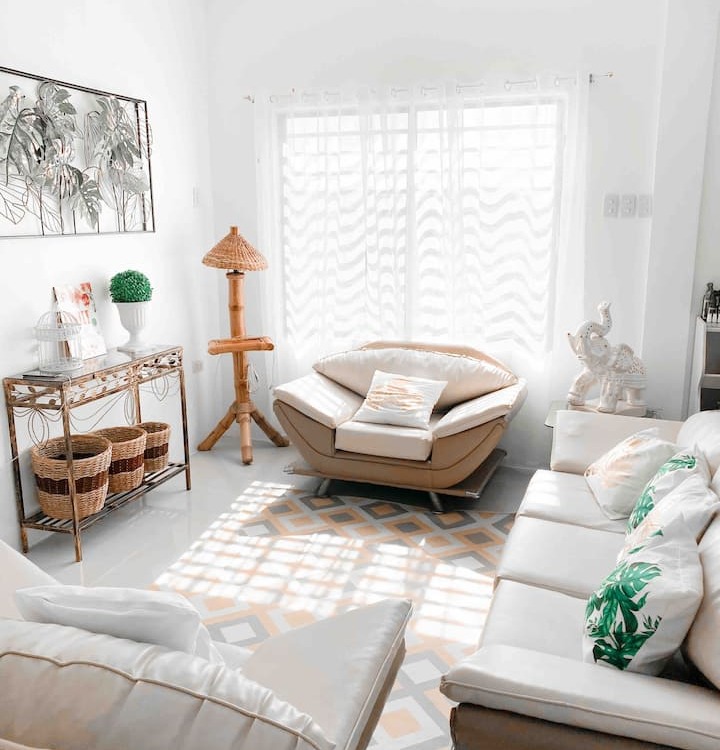 There are three air-conditioned bedrooms in the villa, which can comfortably accommodate up to fifteen guests.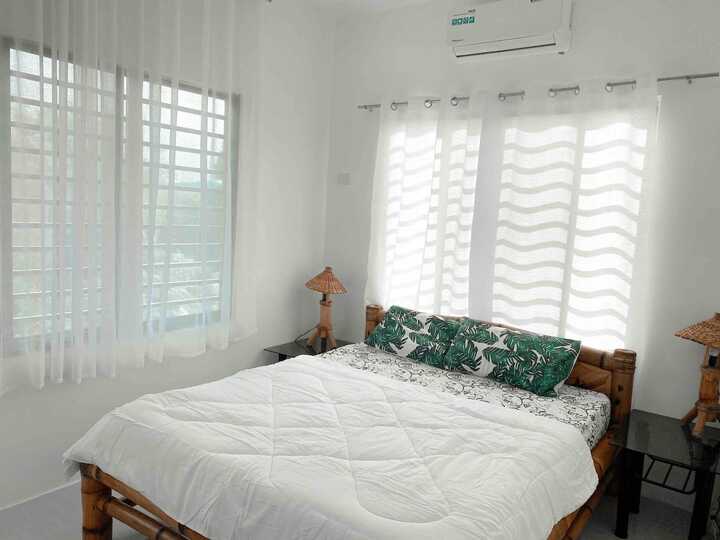 No family reunion is complete without preparing favorite heirloom recipes, which you can prepare in the fully-equipped kitchen.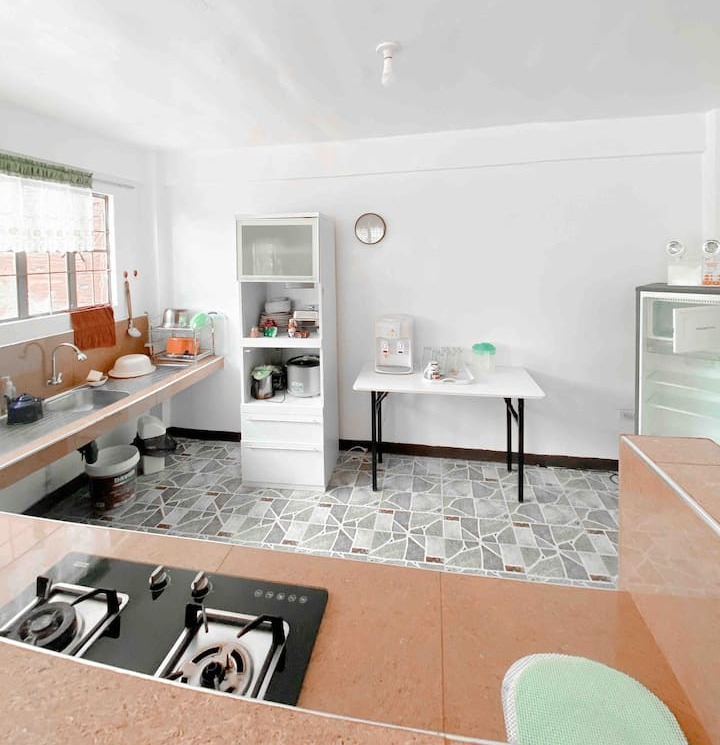 Outdoors or indoors, there are plenty of spaces where your family can share meals. There's a dining area in the villa, tables, and chairs in the veranda, and bahay kubos, including one on the rooftop with the best view of the surrounding trees and distant mountains.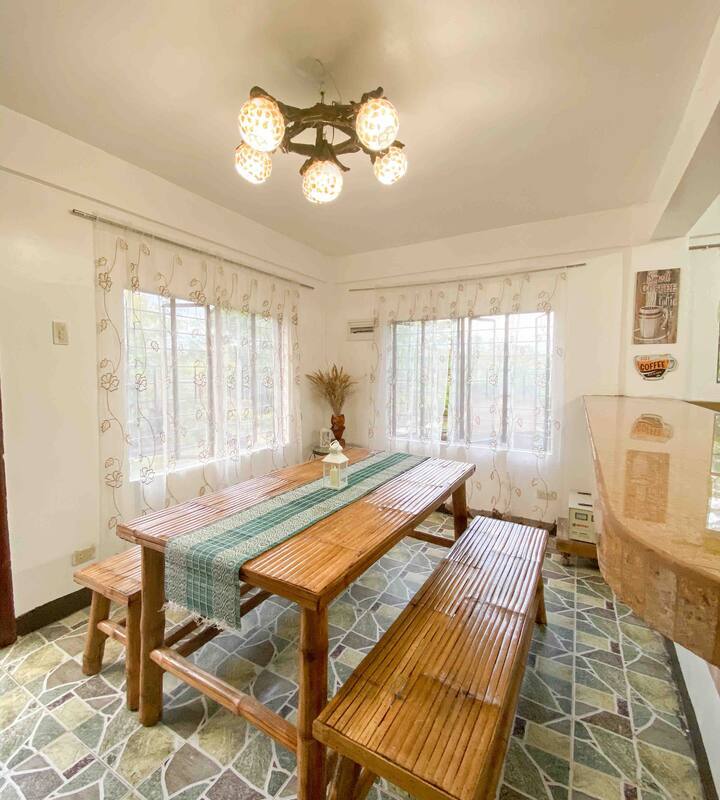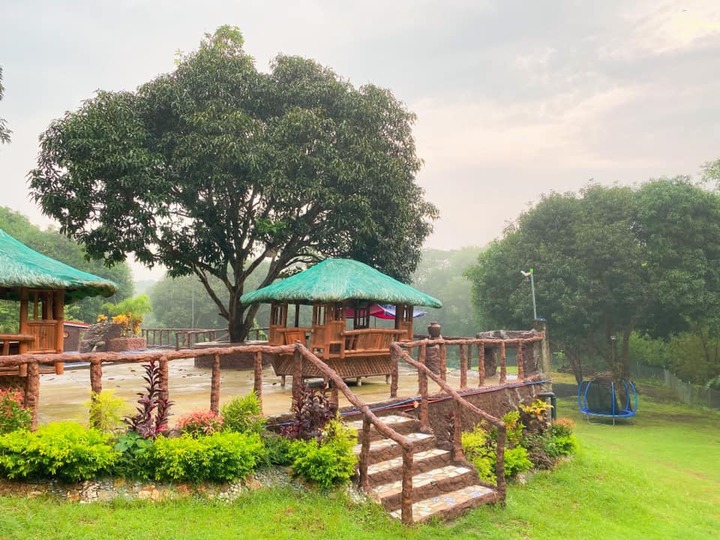 Villa de Vera also has a private swimming pool for the family to enjoy. But if you want to go on a short drive and see the shores of Lian, beach resorts are just five to seven minutes away.
Wake Up Next to the Sea at this Private Beachfront Room in Lian, Batangas
Wake Up Next to the Sea at this Private Beachfront Room in Lian, Batangas
Ina Louise Manto | Feb 16, 2021
You can go glamping too
If you're bringing the whole angkan for a reunion, there's more sleeping space for other guests who want to try roughing it out. Villa de Vera has two glamping bahay kubos that are ideal for groups with 20-30 pax. Each glamping villa comes with a bamboo bed and a shared toilet.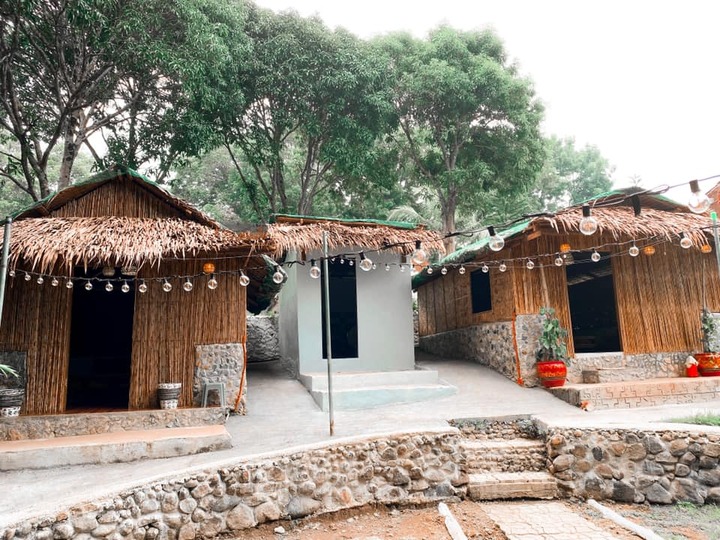 The glamping nipa huts are just beside the bonfire area, which completes the camping experience.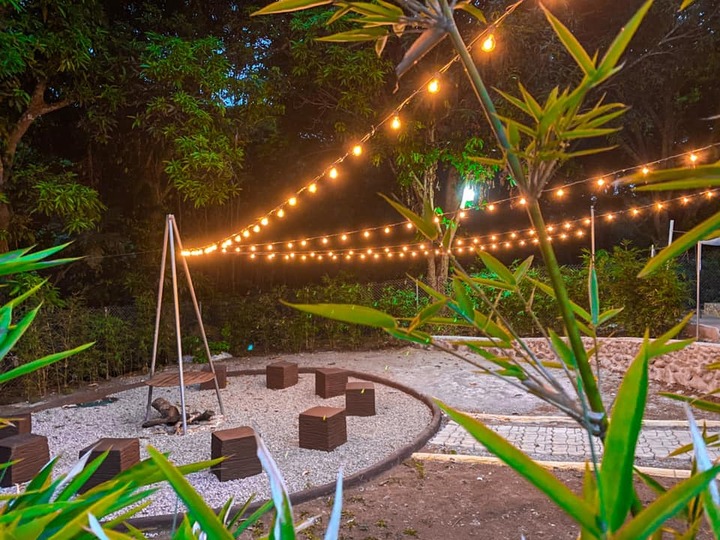 Fun activities wait for guests too, including an outdoor cinema area. Lined with fairy lights and bamboo chairs, it's a relaxing corner for the family to enjoy while enjoying the province's cold and crisp air at night.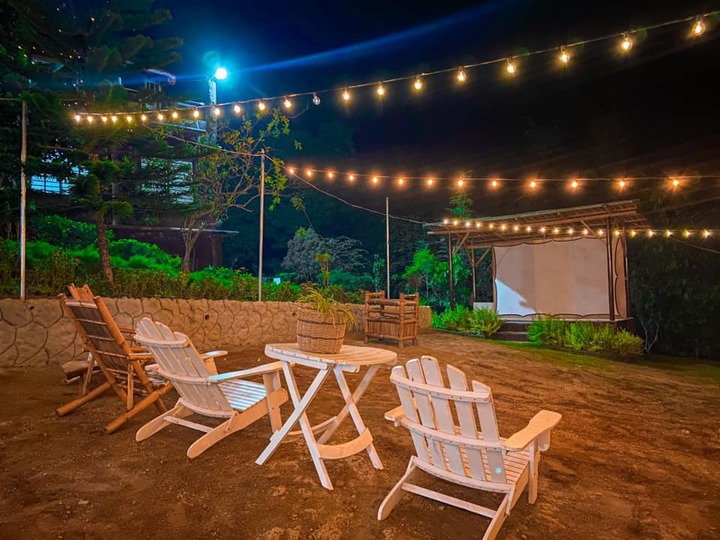 Rates at Villa de Vera start at P12,890 per night for 15 guests. Book your stay here.
Escape Near the Metro: Batangas Airbnbs That Have Private Pools
Escape Near the Metro: Batangas Airbnbs That Have Private Pools
Ina Louise Manto | Oct 13, 2020
For inquiries and more information on travel requirements, contact the Airbnb host or visit their Facebook page.