Cuddle Weather Stays: 10 Cozy Cabins to Stay Warm and Toasty In
No cuddle buddy? That's totally fine as well.
by Ina Louise Manto | August 09, 2022
We get it: the gloomy and rainy days are making all of us want to extend hours in bed, hugged by the comforts of our favorite blanket. The rainy season is for cuddling and embracing the ~burrito~ life. For the next weekend, reward yourself for your hard work during the weekdays by heading to one of these cabins near the metro to rest, recharge, and get some cuddles:
Cielo Alto Place
Location: Km. 57 Marcos Highway, Sitio Mayagay, Tanay, Rizal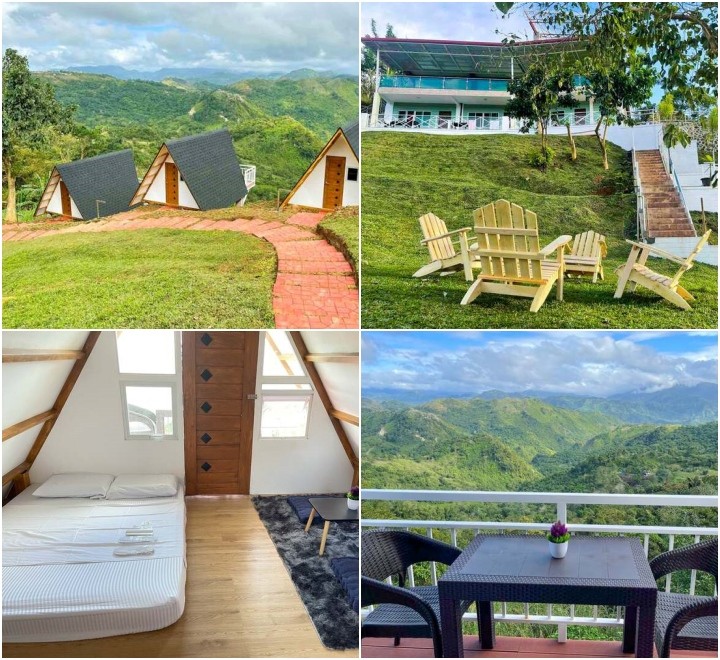 Cielo Alto Place is known for its events place for celebrations and weddings, but if you're looking for the best spot on the property, their regular cabins have killer views. These stylish cabins are popular among couples! You'll be sleeping on a comfy floor mattress and get a private balcony where you can enjoy the mountain view to the fullest. A bonfire area can also be found on the glamping grounds.
Find more on Facebook.
Sky Cabin
Location: Tanay, Rizal | Rate: P3,00 per night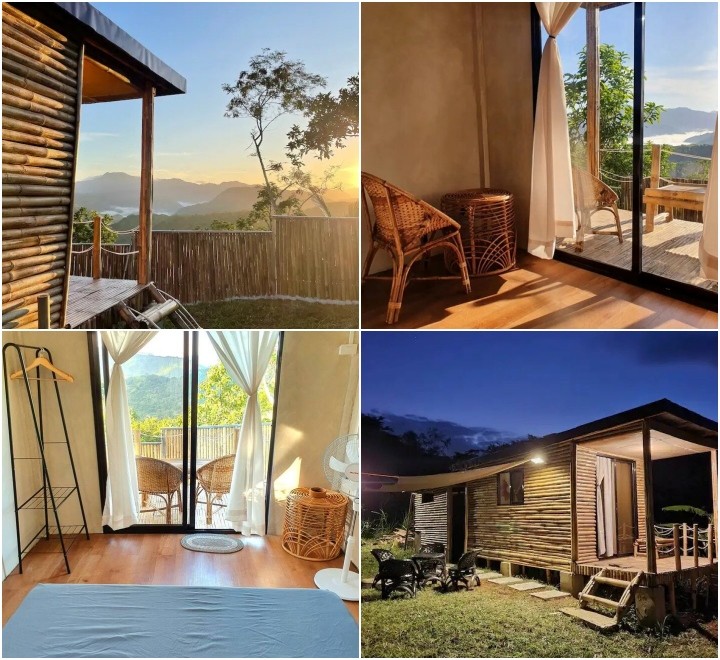 If you're from Quezon City, this idyllic hideaway is just an hour away! We can totally imagine rainy days spent in this cabin – the bed facing the huge glass doors will give you the best mountain views as you enjoy the sounds of rain. You might want to wake up earlier and get a glimpse of the sunrise.
Book here.
Vintage Airstream Suite
Location: Calaca, Batangas | Rate: P12,500 per night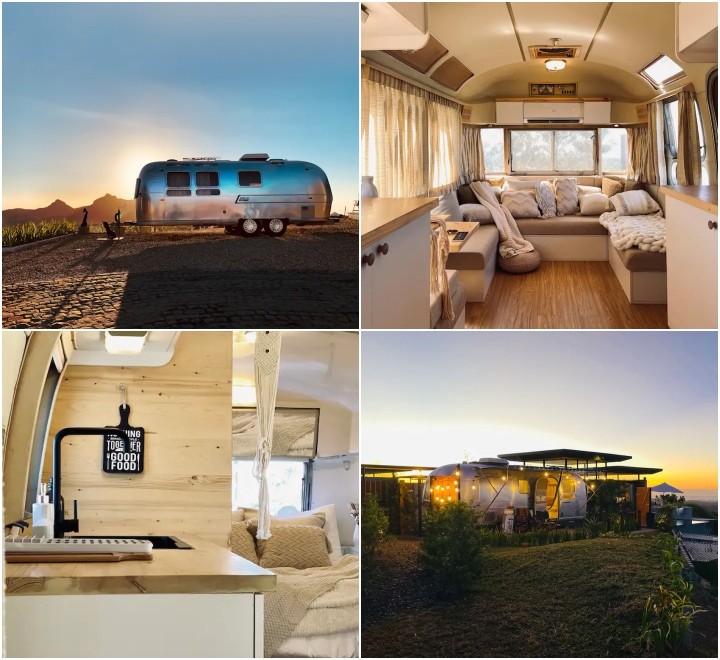 If you're looking for a unique staycation, you might want to check in at this unique suite with the best views of Mt. Batulao. This Vintage Airstream Suite is within the same property as Camper and Cabin, and you'll be staying at a parked Airstream (as the name suggests). You might not be able to rent it out for a real road trip, but its mesmerizing location will make the drive to Batangas worth it.
Book here.
Lorenzo's Farm
Location: Sto. Tomas, Batangas | Rate: P6,200 per night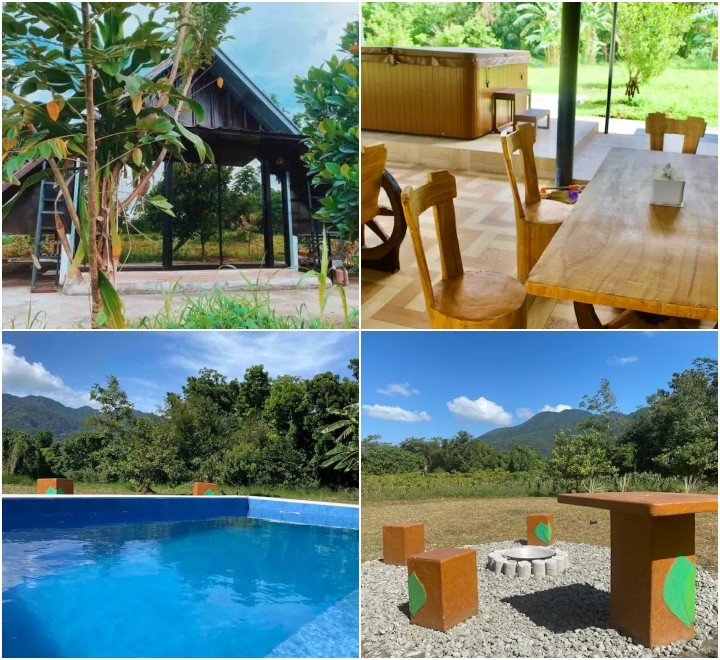 When you don't want to stay on the road for a long time, go on a 1.5 hr road trip to Sto. Tomas, Batangas, and discover this hidden gem. Lorenzo's Farm features an air-conditioned A-frame cabin with a view of Mt. Makiling. It's a home away from home with complete facilities: an outdoor kitchen, dining area, and lounging areas that will bring you closer to nature. On hot days, take a dip at the plunge pool. At night, have a nightcap and take a relaxing hot bath at the jacuzzi or stay warm by the bonfire.
Book here.
Jaz Cabin
Location: Itogon, Benguet | Rate: P2,509 per night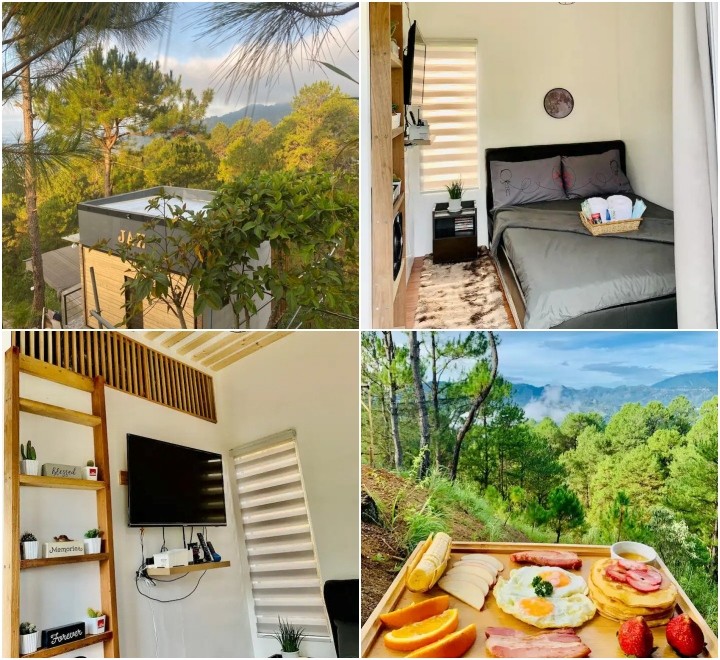 Heading to Baguio but don't want to stay in the city? Head out to the town of Itogon and wake up to chilly and foggy mornings at Jaz Cabin. It's a 25-30-minute ride from SM Baguio according to a previous guest, which isn't that far for days when you want to explore the summer capital. Jaz Cabin has a forest view – it's the perfect front yard to have as you enjoy a filling meal on the balcony.
Book here.
Casa Antonio Glamping
Location: Calatagan, Batangas | Rate: P1,999 per night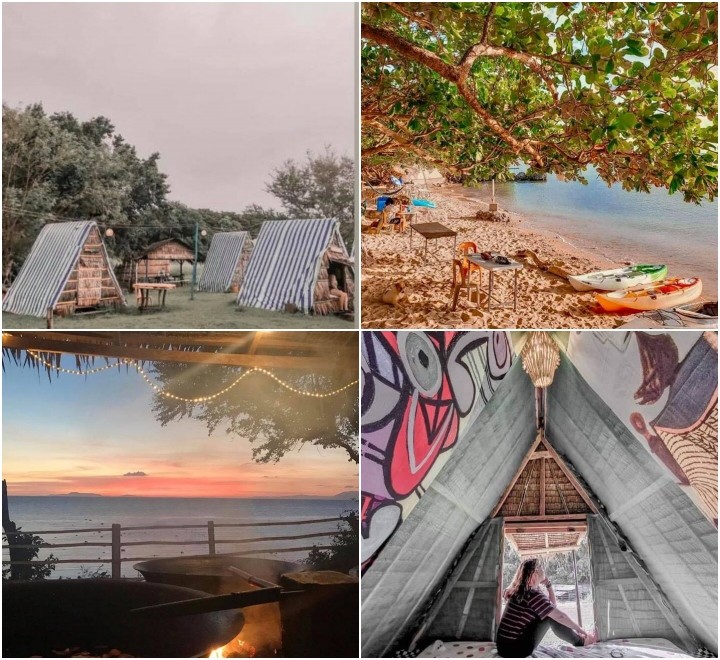 Here's for the folk who retreat to the beachside on gloomy days. It's still ideal to visit the beach even when it's not sunny and warm! Casa Antonio has glamping huts spread out on a grassy hill, which also makes the perfect grounds for picnics. You'll also have access to a private beach and enjoy activities such as kayaking. Rates at Casa Antonio also include an hour-long detox kawa hot bath with a view facing the sea.
Book your stay here.
Seoul Stay
Location: Binangonan, Rizal | Rate: P8,000 per night
While you prepare for your much-awaited trip to South Korea, you can go local for now and treat yourself to a unique K-inspired glamping experience at Seoul Stay. Fondly named Sarang or "love in Korean", this tent is ideal for two to four people. Aside from the stylish air-conditioned tent, you also have access to these exclusive amenities: plunge pool, bonfire area, veranda, and detached toilet and bath. Other shared areas include the outdoor cinema and the rest of the glamping grounds.
Find more on Facebook.
The Green Tree House
Location: Subic, Zambales | Rate: P2,143 per night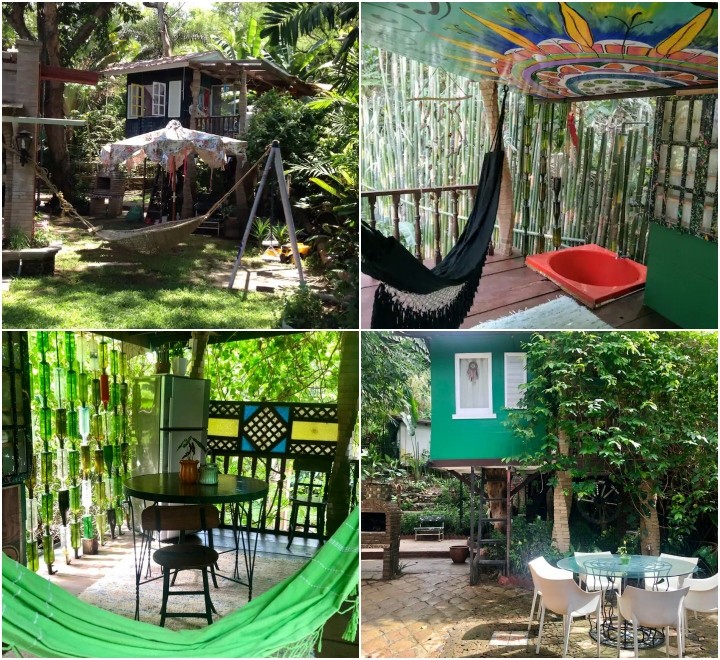 Rekindle your inner child and spend a cozy night at this quirky tree house. If you're the artsy type, you'd appreciate every corner of this rustic space: colorful murals, glass bottles, and quotes painted on the walls. These pieces were picked up from different locations around the country! The tree house is ideal for two and you'll be sleeping on a double-sized mattress. There are lounging spots on the grounds as well.
Book here.
Mango Nest Hut
Location: Subic, Zambales | Rate: P1,720 per night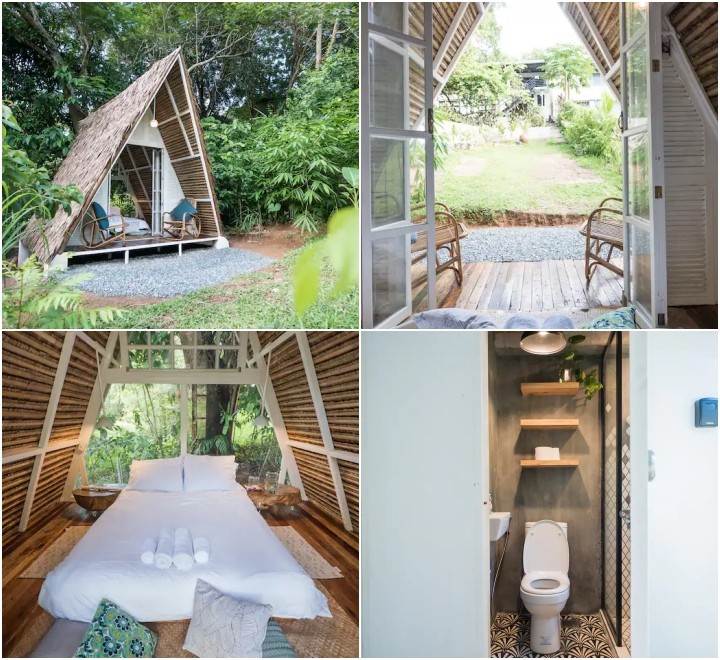 Mango Nest Hut is another location in Subic, which is just a 10-minute drive from the CBD. It's one of the properties by The Nest by the Sea, and this rustic hut is located in a garden setting. The 12-sqm hut boasts an A-frame structure, with glass windows and doors to let the light in. You can also enjoy the garden space: there are rattan seats, a grill for alfresco dining, and an outdoor seating area under the trees.
Book here.
Camp T-House
Location: Cavinti, Laguna | Rate: P1,642 per night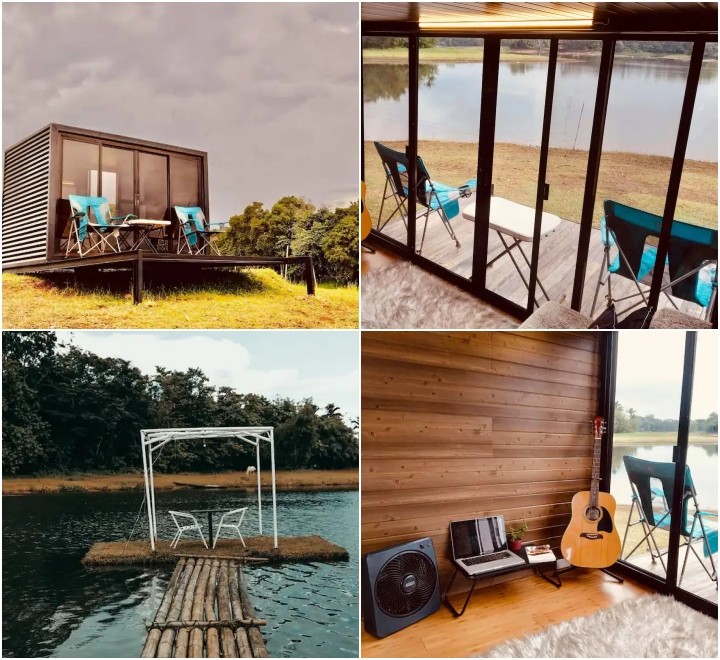 If you're looking for a cozy lakeside stay, go for Camp T-House in Laguna. This tiny glamping cabin is one of the stays by BLOC Camp Site, the pioneers of glamping in the country. You'll have the tranquil lake as your front yard during your stay, and you'll also have an exclusive veranda with camping chairs. Staying in is totally fine too – you can still admire the view as the cabin has floor-to-ceiling glass doors.
Book here.
Have you visited any of these stays? Share your experience below!