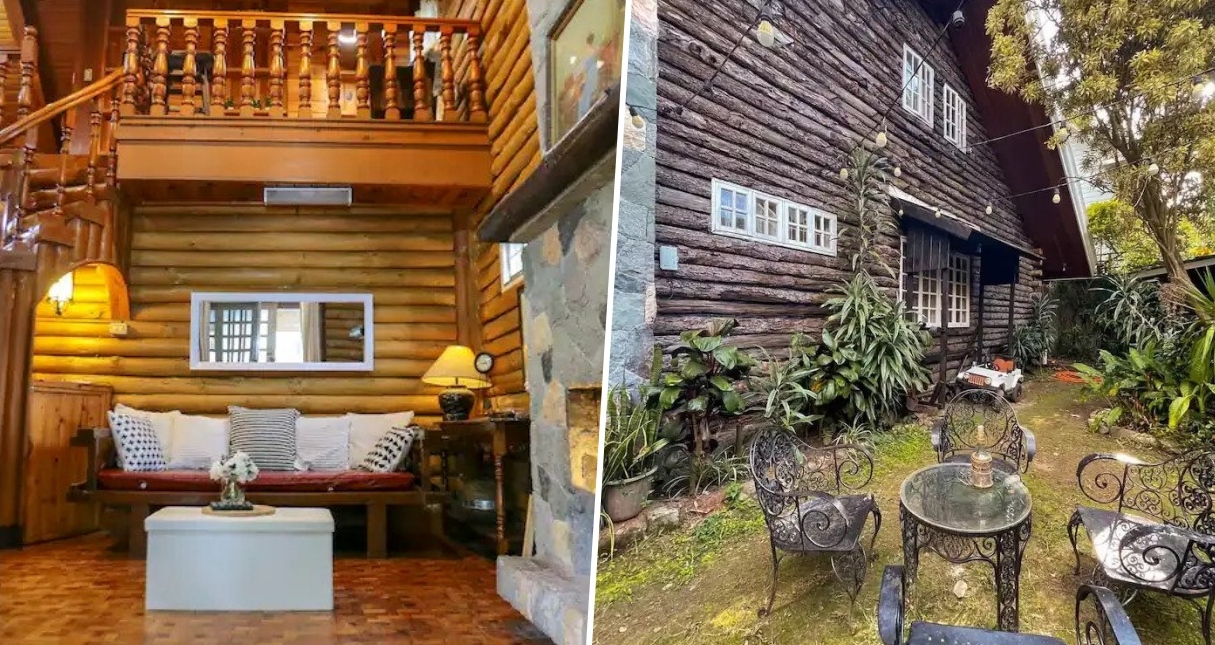 Go on a Rainy-Day Retreat and Cozy Up at This Secret Log Cabin in Baguio City
The log cabin has a real and working fireplace and chimney.
by Ina Louise Manto | July 26, 2022
When thinking of a rainy season getaway, you picture yourself going to Tagaytay or going for the extra mile and taking the road trip to Baguio. Now that commuting to the Summer Capital is more comfortable when you don't feel like driving, this is your sign to make that weekend plan and discover the comforts of this log cabin:
The Secret Cabin Baguio
Location: Petersville Subdivision, Camp 7, Baguio City
Picture this: after a late-night road trip, you arrive in Baguio on a misty early morning, the air is fresh and crisp, and the city is covered in fog. It's quite an eerie scene, but it's still irresistible, especially when you've been dreaming of a relaxing getaway. There are plenty of modern stays around the city now but there's still something comforting about having the Baguio experience when you stay in a cabin. Tucked in an exclusive subdivision just ten minutes away from the city, The Secret Cabin Baguio offers a rustic hideaway.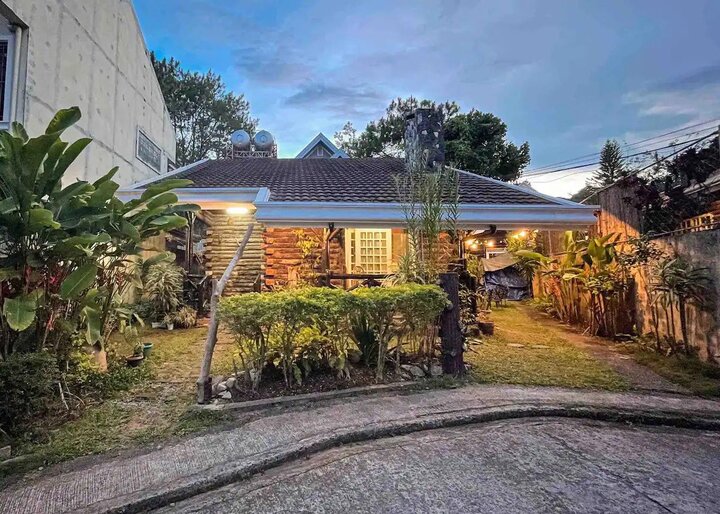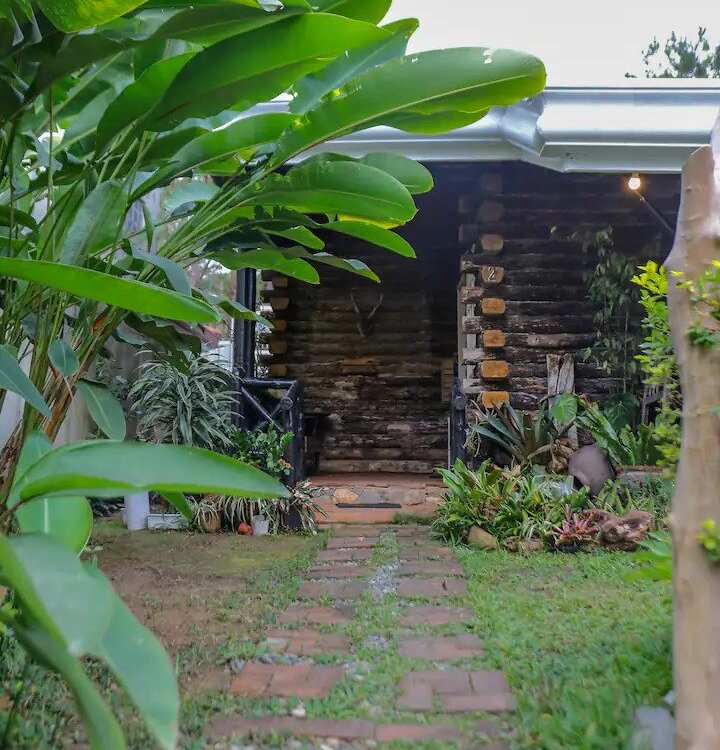 The house may look like an average log bungalow from the outside but it's more spacious than you think. It has two floors and can accommodate up to eight guests. There are two bedrooms in the cabin, one of which is the master's where you'll find a queen-sized bed.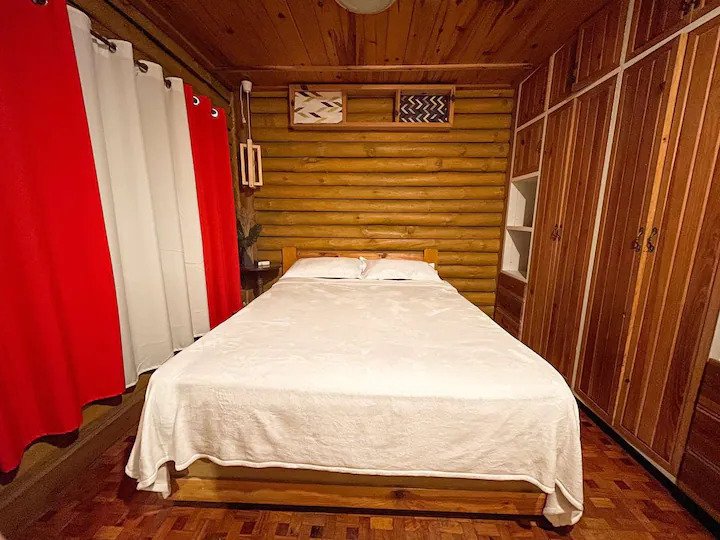 You'll also find common spaces on the ground floor: a spacious living area with a real fireplace and a chimney made of stone. Whether it's for staying warm or having wine or smores, this spot is easily a great venue for bonding with loved ones.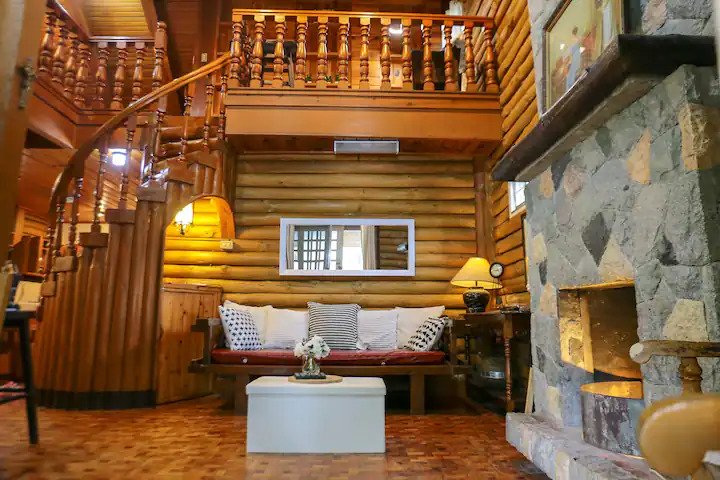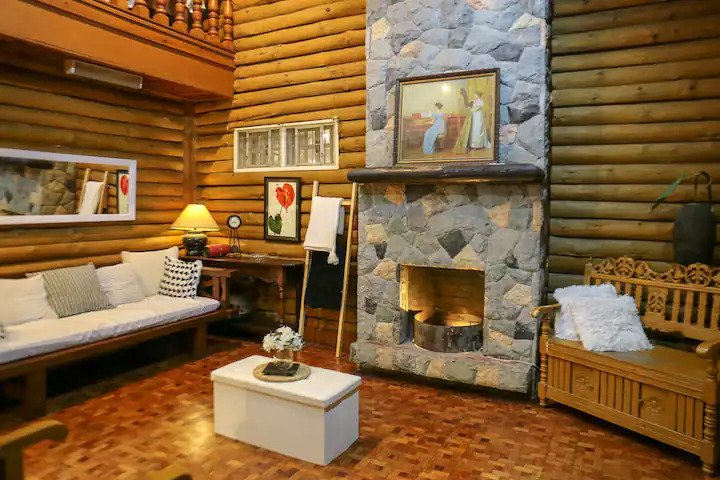 This log cabin also has a fully-equipped kitchen and a dining area.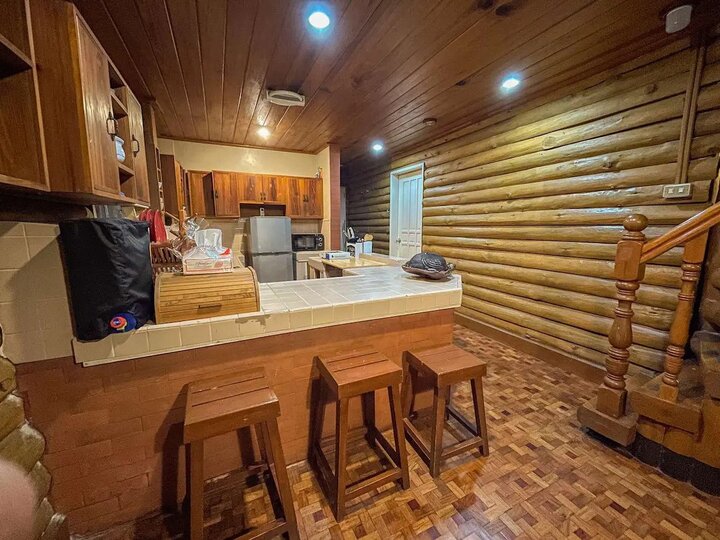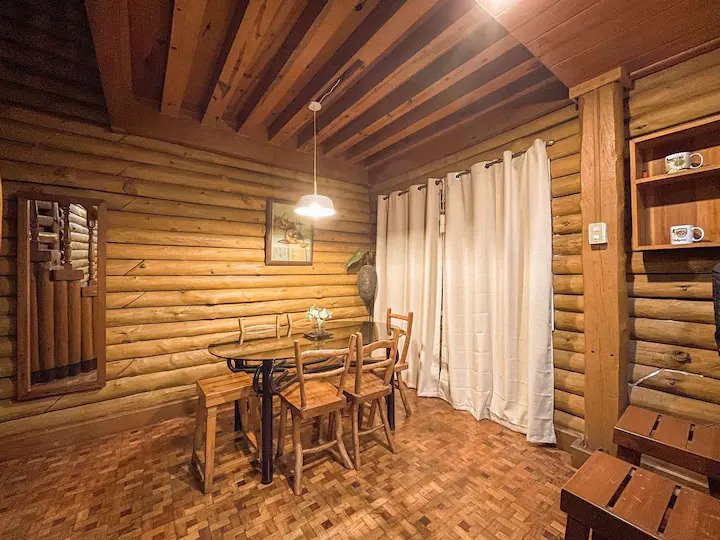 More common spaces are located on the upper level: the family room and a nook perfect for reading.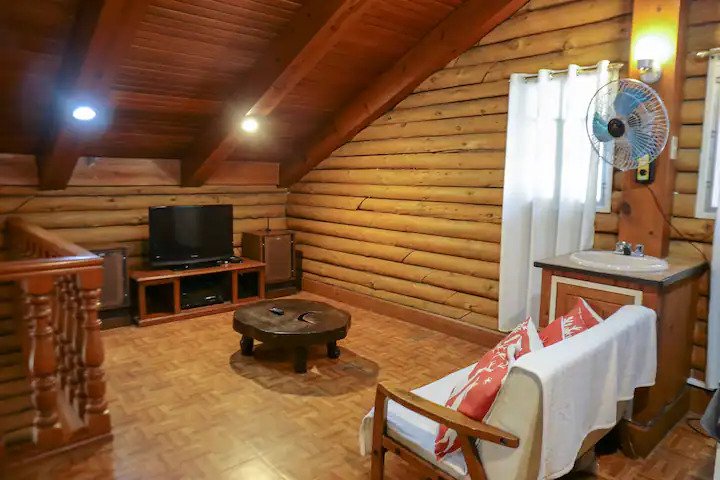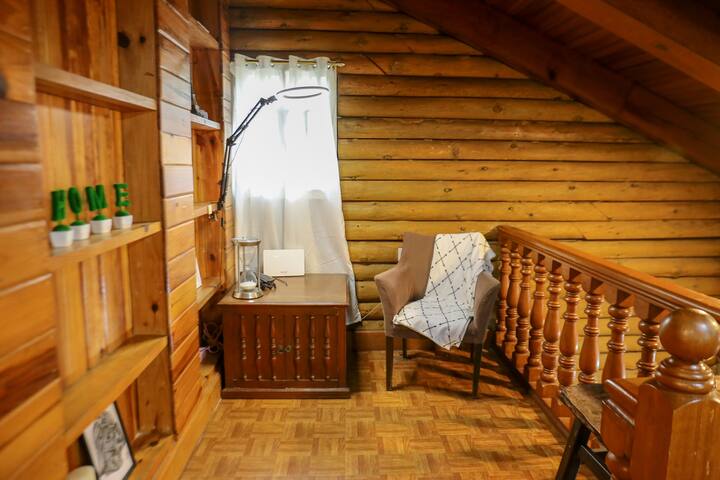 Outdoor amenities
Embrace the cold Baguio weather especially this rainy season on the cabin's veranda. The living room leads to this space surrounded by a lush garden. It also makes an ideal spot for early breakfast or brunch before heading out to tour the city.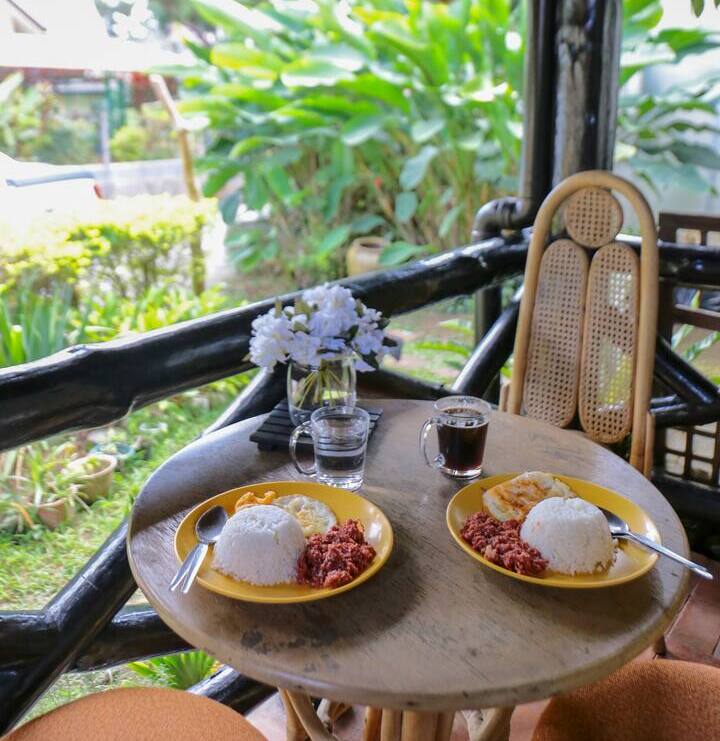 At night, you can rest and relax with a cup of hot chocolate in the backyard garden. The space is lined with fairy lights, making the ambiance more calming.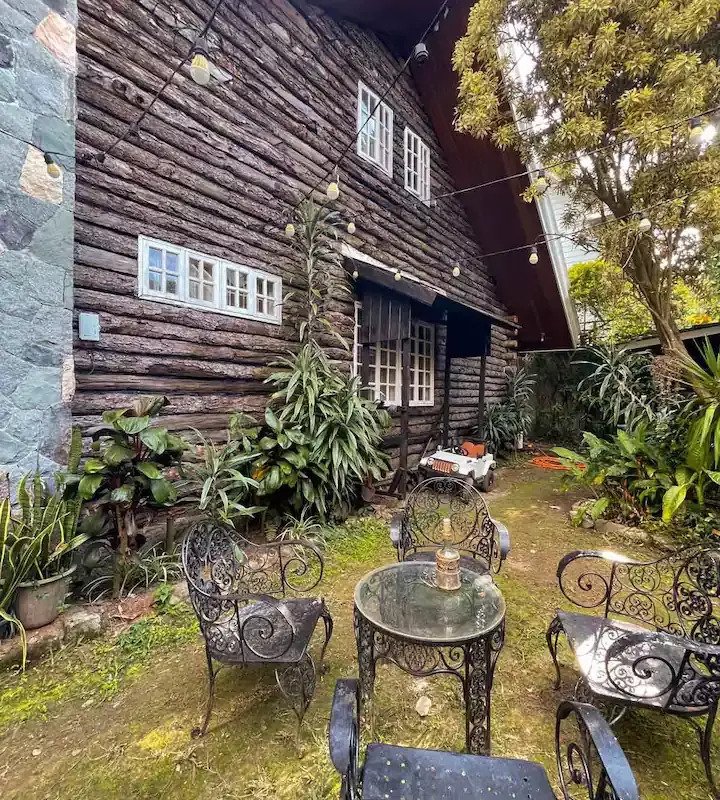 Rates at The Secret Cabin Baguio start at P5,928 per night. Book your stay here.
Make the Most Out of Your Baguio Getaway at These Cozy Cabins for Rent
Make the Most Out of Your Baguio Getaway at These Cozy Cabins for Rent
Ina Louise Manto | Jun 21, 2021
For more information and booking inquiries, contact the Airbnb host or send a message on Facebook.