LOOK: This Dreamy Farm Cottage is Just a Short Drive from the Metro
Don't forget to visit their newly-opened cafe as well!
by Ina Louise Manto | May 24, 2022
Sleeping in, breathing in the fresh air, and waking up to the sounds of nature sounds like the ideal healing experience we all need right now. Fortunately, you don't have to drive too far from the metro to discover a hidden gem. Tucked in a hacienda in Batangas, you can enjoy restful days at White Dacha:
A healing staycation at White Dacha
Up for a quick road trip going South? Tucked in the cool city of Lipa is White Dacha, a homey and minimalist cottage that's perfect for your next relaxing retreat. The cottage is nestled inside Hacienda Sta. Maria, a farm subdivision, so you'll have rows of various plants and crops as your yard. If owning a farm is your dream retirement, you'll have a taste of the farming lifestyle here!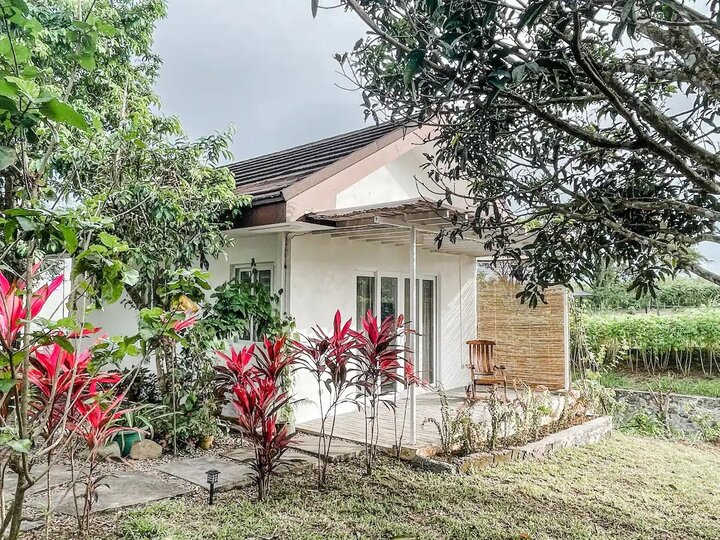 The charming cottage will make fans of clean and bright spaces fall in love. When you step inside, you'll be greeted by an all-white interior, with a queen bed, sofa bed, and a floor mattress as the sleeping areas. It can comfortably accommodate up to four guests, which is ideal for small families or a group of friends.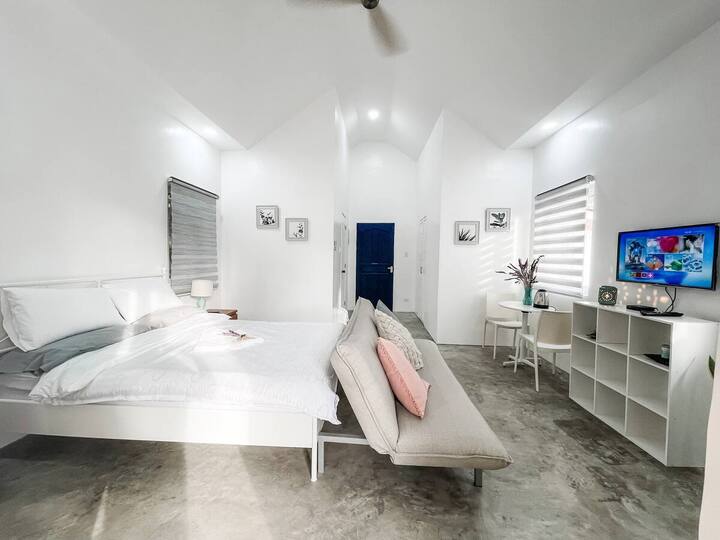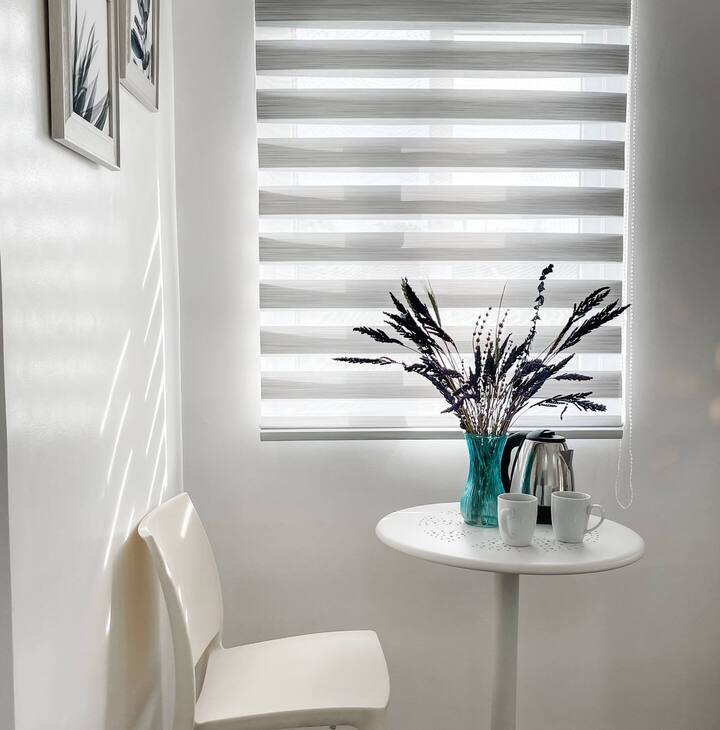 White Dacha has all the spots that will allow you to truly reset and make the most out of its provincial setting. It's surrounded by fruit-bearing trees, one of which has a hammock underneath it.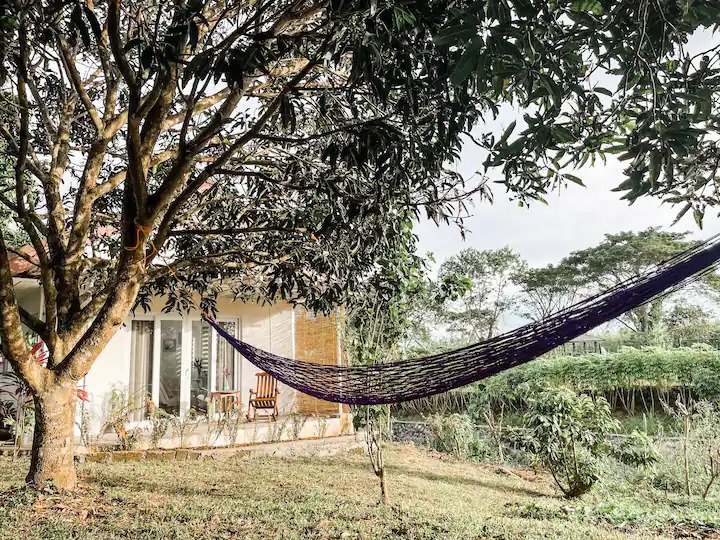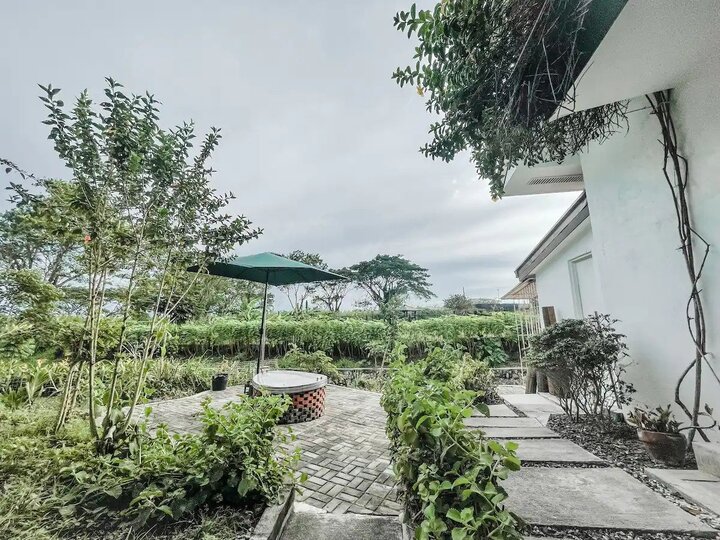 A veranda juts on the side of the cottage, perfect for enjoying your morning coffee while watching the sunrise early in the morning or simply enjoying a new read in the afternoon. The weather in Lipa is cool, and with the rainy season upon us, the post-rain ambiance is even more relaxing.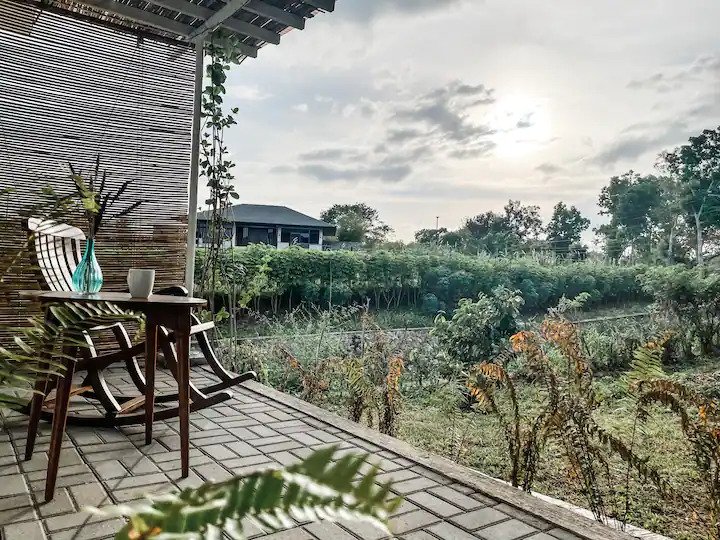 A kitchenette is located outside and it's equipped with basic cookware. The cottage may be in a rural setting but it's still close to malls and establishments for when you need to pick up ingredients for your meals.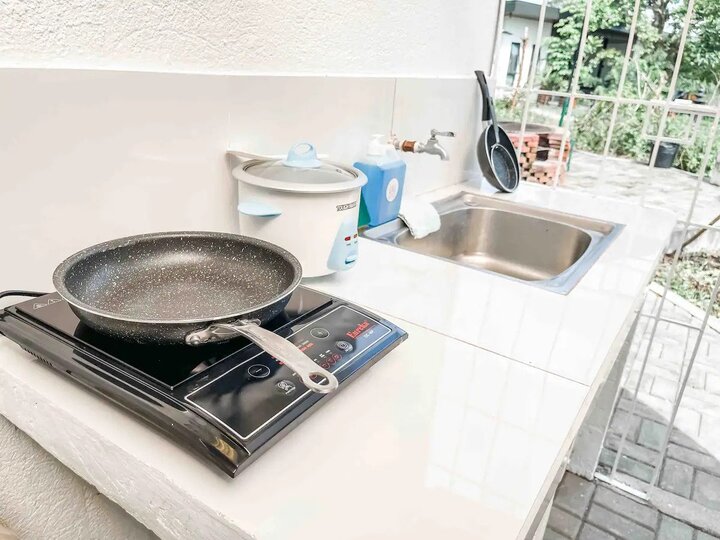 For hot days, White Dacha also has a private swimming pool surrounded by lush greenery.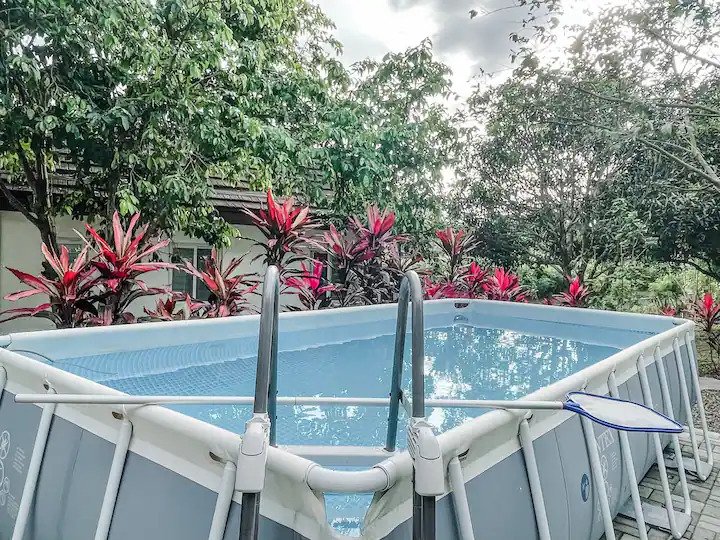 Farm-to-table meals
Don't feel like cooking during your staycation? There's a newly-opened café within the hacienda where you can try a variety of farm-to-table meals. Café at Sta. Monica is just a five-minute walk away from the cottage and they serve Filipino dishes, pasta, fruit juices, and more.
View this post on Instagram
The café is open from 10 AM to 7 PM.
Rates at White Dacha start at Php 4,143 per night. Book your stay here.
Escape Near the Metro: Batangas Airbnbs That Have Private Pools
Escape Near the Metro: Batangas Airbnbs That Have Private Pools
Ina Louise Manto | Oct 13, 2020
For inquiries and more information regarding travel requirements, contact the Airbnb host or send a message on Instagram.