LOOK: This White House in Matabungkay is Perfect for Quick Family Beach Trips
The beach will be your backyard.
by Ina Louise Manto | January 04, 2022
Missed the chance to book a private space for the holidays? It's never too late for the post-holiday trip and treat yourself to some time away from home. Located just a few hours from the metro, this private White House in Batangas will let you have the beach as your backyard.
White House in Matabungkay
Ideal for groups and pet owners, White House in Lian, Batangas offers a dose of sun and sea in the famous Matabungkay Beach. If you're looking for a place that isn't where the usual crowd is, you'd love to spend a night or two at this private house where the beach is just a few steps away.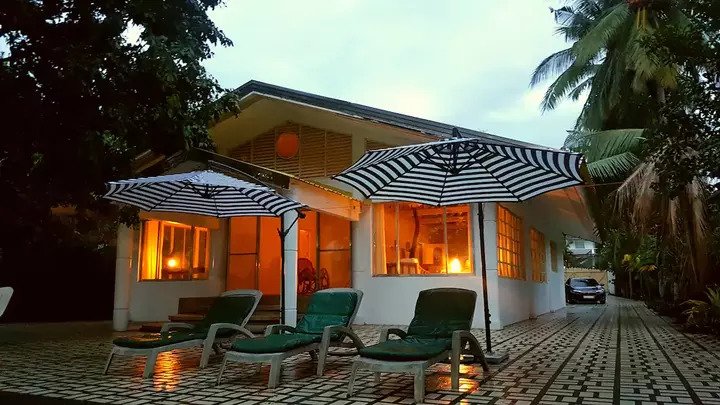 Featuring three bedrooms, the White House is a simple bungalow that has a lot to offer especially for families. The property opens to a spacious garden and front yard, where you'll find fruit-bearing trees, luscious plants, and plenty of parking space. This garden space is also ideal for having a small setup for intimate celebrations.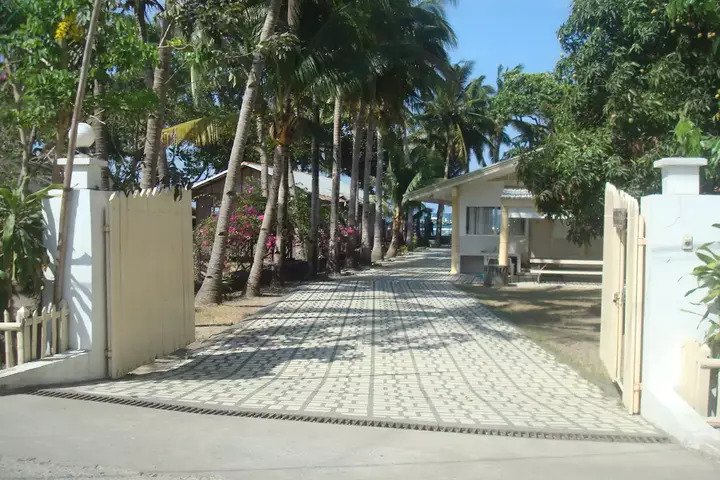 Up to 15 guests can be accommodated in the air-conditioned house, which is equipped with various sleeping arrangements ideal for groups. You'll also find 3 baths on the property, one of which can be found outdoors, including two showers.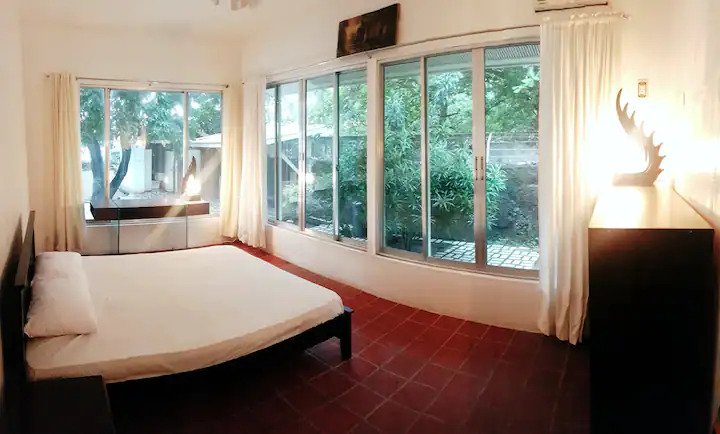 Inside the bungalow, you'll find a spacious living room, dining room, an executive lounge, two indoor bathrooms, and an indoor kitchen equipped with basic cooking and dining equipment. To make cooking and cleaning up easier, the house also features a dirty kitchen outdoors, as well as a grilling area.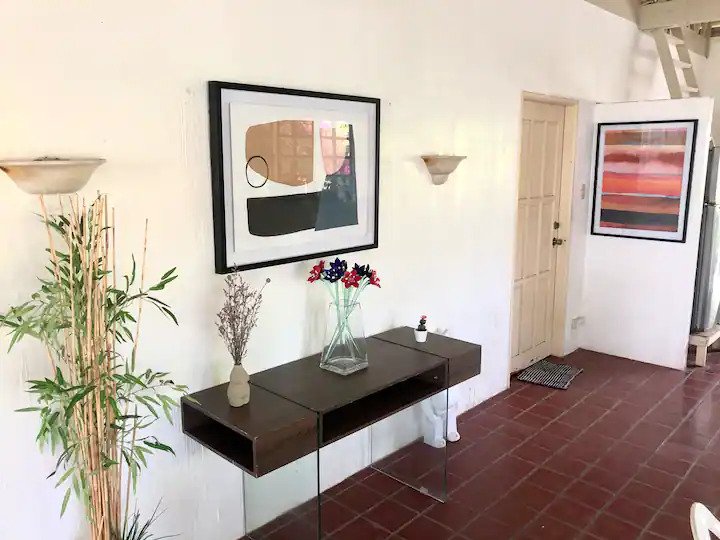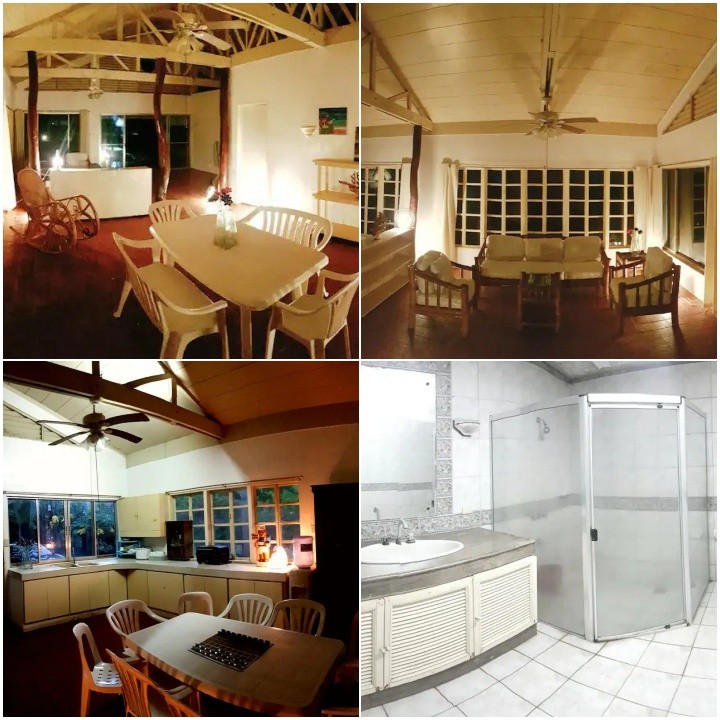 During your stay, you'll have access to the entire 1000 square-meter property, including the spacious backyard where you'll find a 30-seater outdoor pavilion and a private gate with direct access to the beach. Perfect for dining alfresco and having space for your pets to run around, the White House's various lounging areas make the well-deserved vacation more comfortable.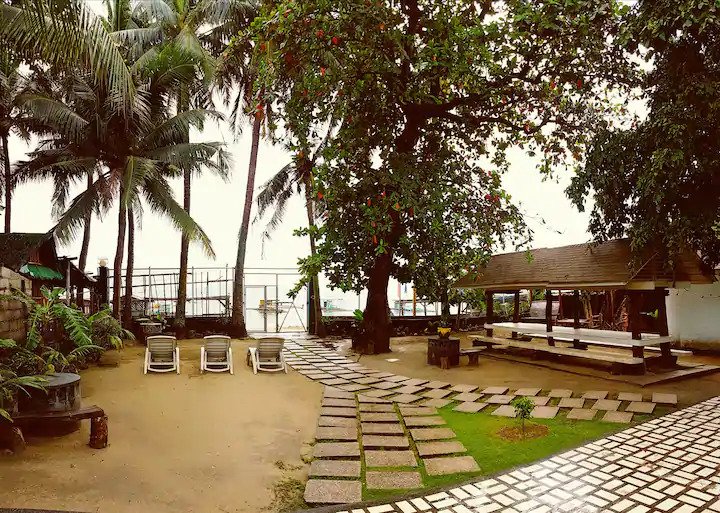 For entertainment, you'll have internet access as well as various board games.
Activities and nearby establishments
If you plan on making the most out of the sea during your stay, balsa or rafts are available for rent. You can't miss out on the balsa as well as various water activities such as island hopping, jet ski, snorkeling, and banana boat, which you can avail/rent for an additional fee.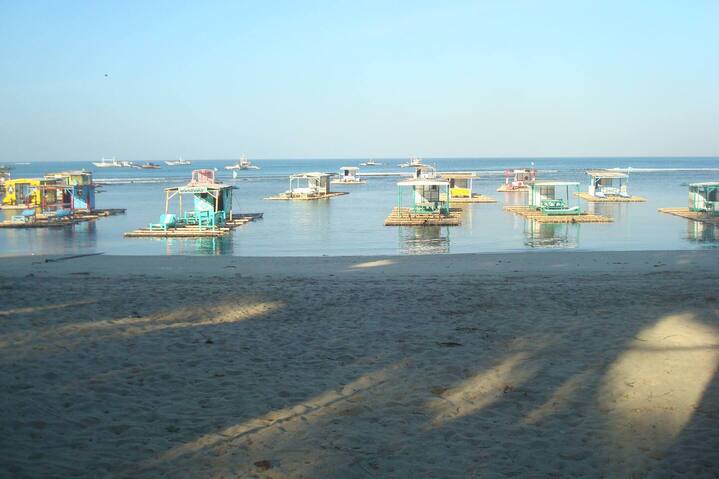 In case you need to pick up ingredients for your meal prep, the local market is just five minutes away. Local restaurants and a 7-Eleven are also just a few minutes away from the house.
Rates at this White House start at P11,257 per night. Book your stay here.
10 Pet-Friendly Beachfront Resorts and Private Stays in Batangas
10 Pet-Friendly Beachfront Resorts and Private Stays in Batangas
Ina Louise Manto | Aug 05, 2021
For inquiries and more information regarding travel requirements, contact the Airbnb host. Travel safely and responsibly!