LOOK: This Mahogany Farm Villa in Nasugbu Will Give You the Cozy Rural Experience
A cozy fam villa with a private pool.
by Ina Louise Manto | December 24, 2021
We've all been in need of an escape from reality, no matter what your definition of that is. Some enjoy immersive video games or getting lost in books or shows, while some long for going completely offline to recharge their spirits in nature. If the latter is what you've been craving, a night or two at this wooden villa near the metro might do the trick.
Peaceful mornings at an idyllic farm villa
Known for its white-sand beaches and mountains, Nasugbu, Batangas offers various outdoor activities for the adventurous. But if your definition of adventure is simply going on a relaxing staycation where you can stay warm and toasty over good food and conversations with family in friends, this wooden mahogany villa will be for the books.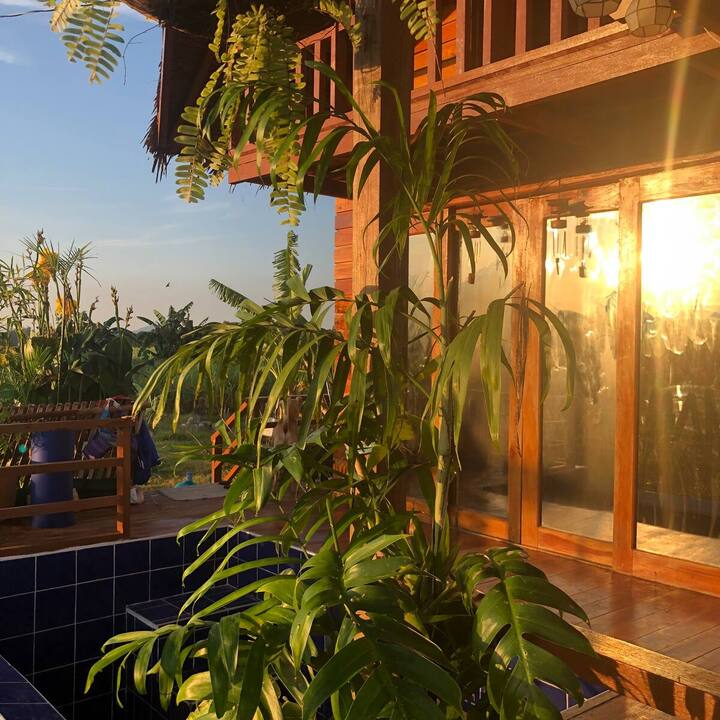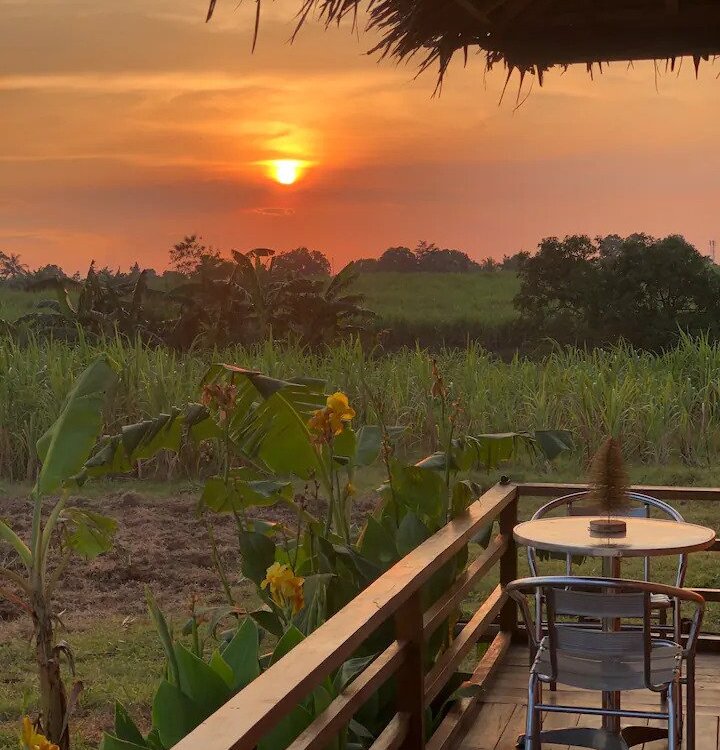 Offering a completely rural experience, this wooden villa is an ideal location for a laid-back adventure. You'll be surrounded by an open and vast space where nature will be your playground. Bring your closest friends, barkada, or even your pets – it's an idyllic spot where you can appreciate the ~slow probinsya life~.
The villa
The villa features a loft-style interior that can accommodate up to four guests. A double bed and floor mattress can be found on the ground floor while a double bed can be found on the loft. It looks like a cabin inside, which makes its ambiance cozier.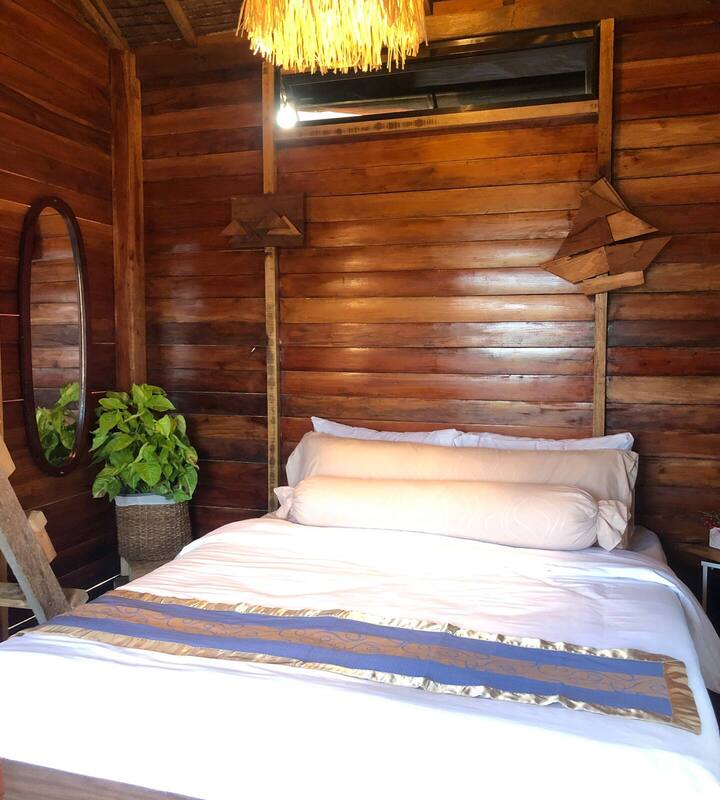 You don't even have to go out to appreciate the surrounding nature. From your bed, you'll have the farm view through glass doors. You'll also get a private dipping pool right in front of the property.
If you're staying in the loft, you'll have a private balcony where fairy lights are hung, making the property look magical at night. Just imagine enjoying the cold weather at night by the bonfire; fairy lights glow in the background and you're surrounded by the people you hold dear – it's an unforgettable memory. You can also pitch tents if you want to try camping!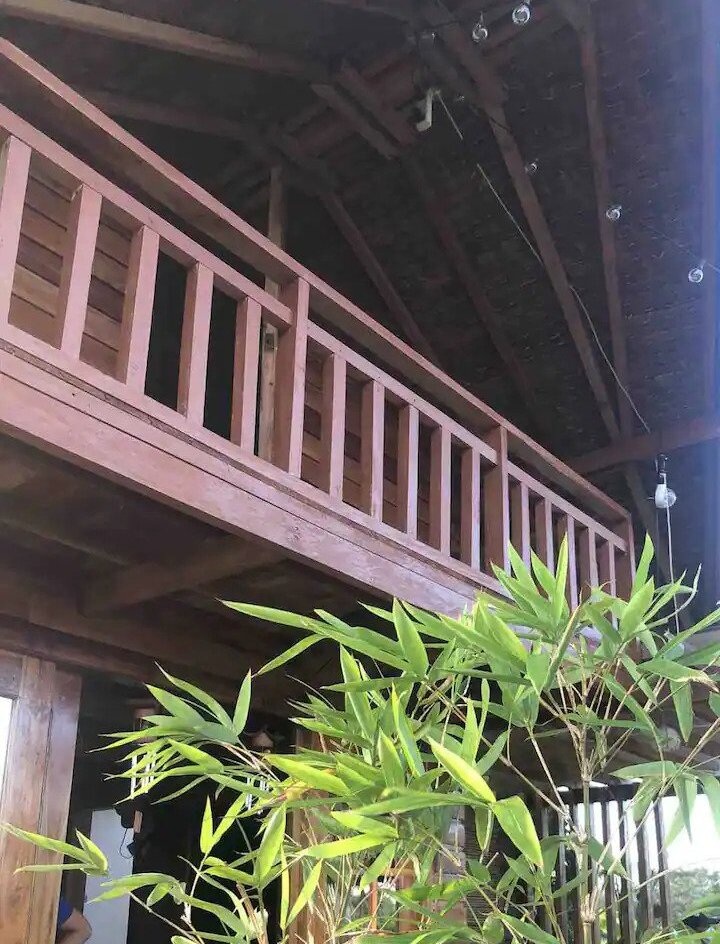 Make the most out of the great outdoors during your stay! Whether it's an early morning breakfast by the garden to catch sunrises or late nights filled with conversations and alcohol, this villa is an ideal venue to have your next favorite memories with friends or family.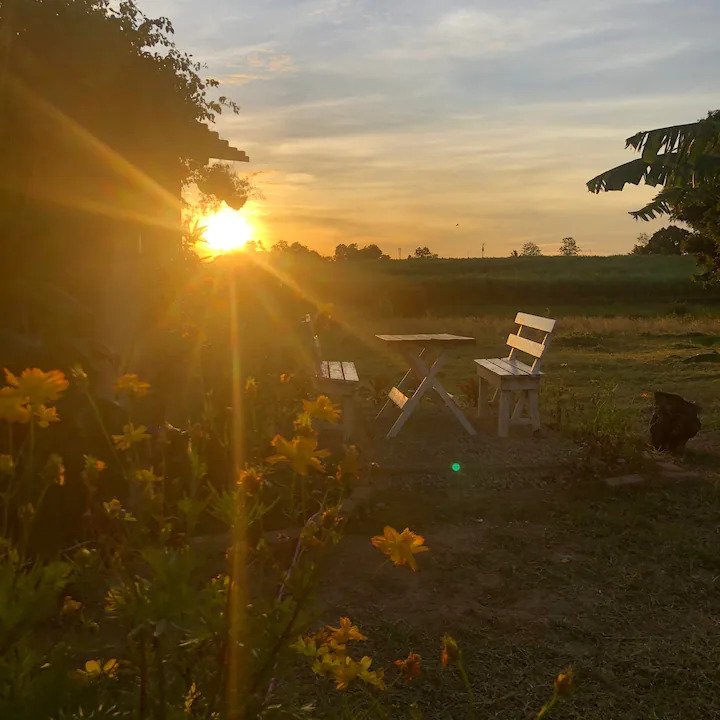 Rates at this villa in Nasugbu start at P5,500 per night. Book your stay here.
Escape Near the Metro: Batangas Airbnbs That Have Private Pools
Escape Near the Metro: Batangas Airbnbs That Have Private Pools
Ina Louise Manto | Oct 13, 2020
For inquiries and more information on travel requirements, contact the Airbnb host.