5 Extreme Board Sports To Try Around the Philippines
Board to Be Wild!
by Kara Santos | August 23, 2016
Looking for something new and exciting to do when you travel? Why not try out some extreme board sports? Our beaches, lakes and other natural spots offer the perfect playgrounds for different types of board sports. Here are a few you can try out.
Surfing
Surfing is a surface water sport where surfers rides the deep face of a moving wave, which carries them to the shore. Waves suitable for surfing are usually found in the ocean, though some surfers utilize artificial wave pools to hone their skills. Read more about the best surf spots in the Philippines.
Where to try it: Aurora (Baler), La Union (San Juan), Zambales (San Narciso and San Felipe), Ilocos Norte (Pagudpud), Camarines Norte (Daet), Catanduanes (Puraran), Quezon (Real), Samar (Guian), Surigao del Norte (Siargao), Sorsogon (Gubat), Davao Oriental (Mati), Rizal (Club Manila East's Wave Pool).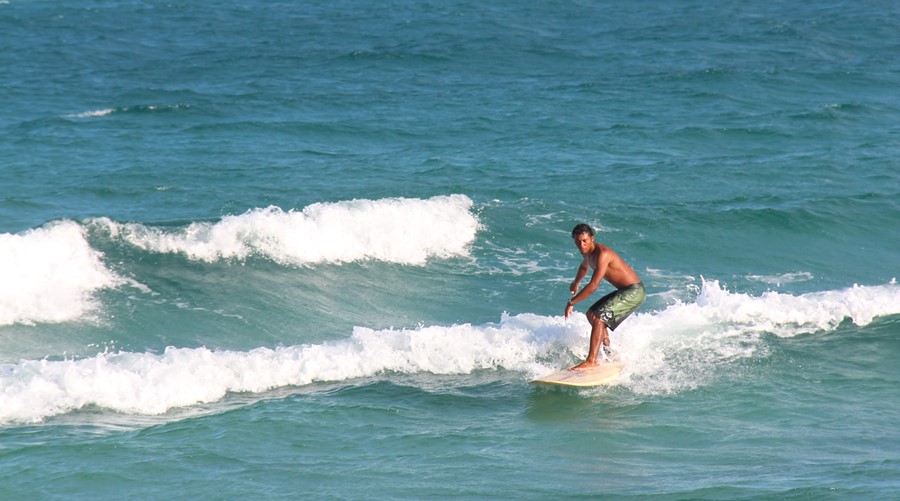 Stand-Up Paddle boarding (SUP)
A spin-off of traditional surfing, stand-up paddle boarding is one of the fastest growing water sports known for its easy learning curve and for providing a great core workout. Instead of riding the waves, stand up paddle boarders maintain an upright stance and use a paddle to propel themselves through relatively calm bodies of water like rivers and lakes.
Where to try it: SUP Tours, the pioneer of SUP touring around the Philippines, narrows down Bohol, Boracay, Coron and Dumaguete as their top 4 choices for SUP.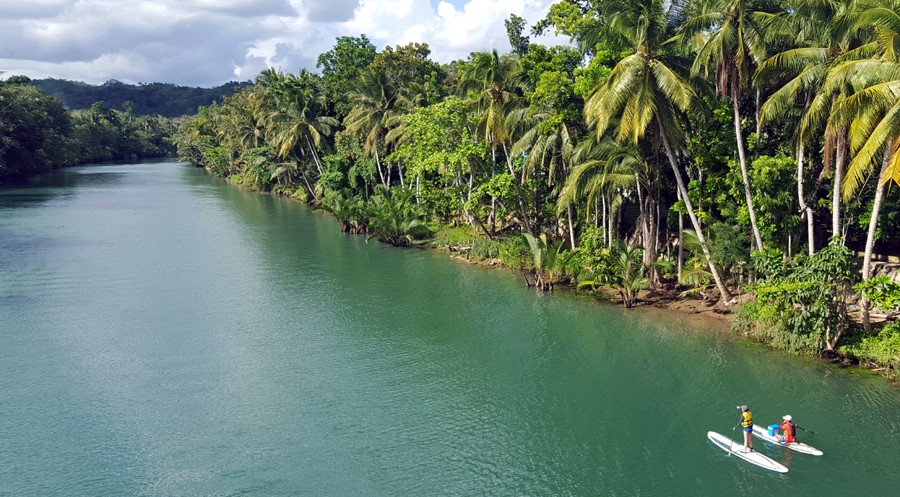 Wake boarding
Wake boarding involves riding a wake board over the surface of a body of water. It usually requires a high-speed motorboat or cable system for towing the wake boarder with full force, enabling them to do stunts, aerial flips and turns. Said to combine elements of water skiing, snowboarding and surfing techniques, wake boarding is steadily gaining popularity in the country.
Where to try it: There are various places to try wake boarding around the Philippines including Camarines Sur (CamSur Watersports Complex), Laguna (Republ1c Wakepark Nuvali), Pampanga (Clark Wakeboard Park, Angeles City), Batangas (Lago de Oro Cable Ski Park), Cebu (CebuWake Park) and Davao (DECA Wakeboard Park).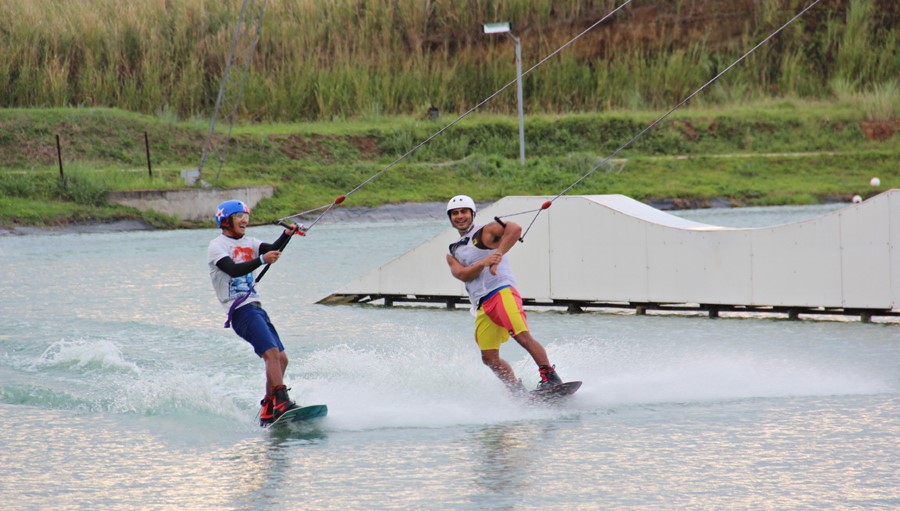 Sand boarding
Sand boarding is a board sport similar to snowboarding that you can try out in areas with sand dunes or coastal areas with beach dunes. It involves riding across or down a dune while standing with both feet strapped to a board, though some sand boarders use a board without bindings.
Where to try it: The Laoag Eco-Adventure Development or LEAD Movement offers sandboarding and 4×4 tours in the La Paz Sand Dunes in Ilocos Norte.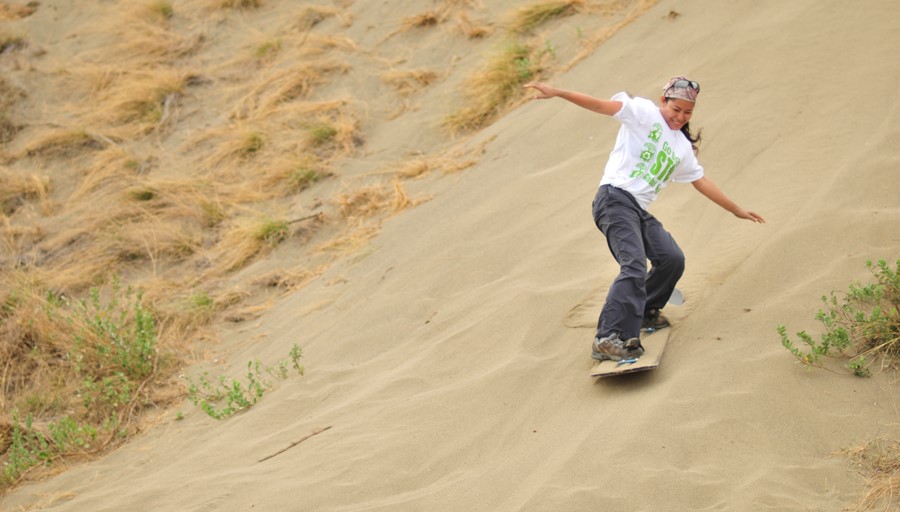 Land boarding
Ever heard of land boarding? Similar to kite surfing, this extreme sport takes place in large open areas where the wind is constant and there are no obstructions or people. Wide hard-packed sandy shores are ideal because of the space needed and wind conditions needed to propel your skateboard across the beach.
Where to try it: Pangasinan Powerkite offers land kiting lessons and rentals in Lingayen, Pangasinan.