7 Remote Philippine Beaches Worth the Extra Trouble
A little more challenging and way outside your comfort zone!
by Marky Ramone Go | August 02, 2016
Gone are the days when one would just hop into a car for a smooth two to three-hour drive to the beach. Nowadays, our wanderlust dictates we explore further and discover new places. The trail might not be well-trodden, but arriving at these destinations provides us with a feeling of reward and accomplishment. That instant, upon surveying the scenery as we mutter to ourselves, "Every minute of that arduous voyage was definitely worth it."
Calayan Island, Cagayan
Just going to the fishing town of Claveria in Cagayan already takes more than a 12-hour bus drive. Top it off with a five-hour lampitaw ride over the unpredictable, wild waters of the Babuyan Channel where the swells of the South China Sea and the Pacific Ocean converge; and where occasional sightings of humpback whales and dolphins welcome travelers. You'll find the island dotted with picturesque hills, isolated beach coves and a lush forest that hide a series of waterfalls and natural pools.
Apo Reef, Sablayan Mindoro
A protected national park that is comprised of a thick mangrove forest, a century old lighthouse, pure white sands and a thriving marine life, Apo Island is a haven for both beach goers and divers alike. A two-hour boat trip to this island, naked of almost any man-made structures and manned by the Philippine Navy, offers travelers a serene place to camp or live aboard ships in search of a scuba diving spots.
Seco Island, Antique
Shaped like an elbow and almost three hours away by sea from either Culasi or Tibiao in Antique province, Seco Island typifies an unembellished and stunning island that isolates you from the rest of the world. It is characterized by a ring of blinding white sand bars and dotted greens in the middle. A day of chilling by the beach and camping under the stars at night would make for a memorable beach experience.
Kalamansig Beach, Sultan Kudarat
Threading the winding roads of Maguindanao to Sultan Kudarat will lead you to this hidden stretch of white sand beach that glistens with crystal clear blue waters. Kalamansig presents a good spot to relax the whole afternoon. Being here also gives travelers the chance to erase or revise their misconceptions about the dangers of roaming this part of Mindanao.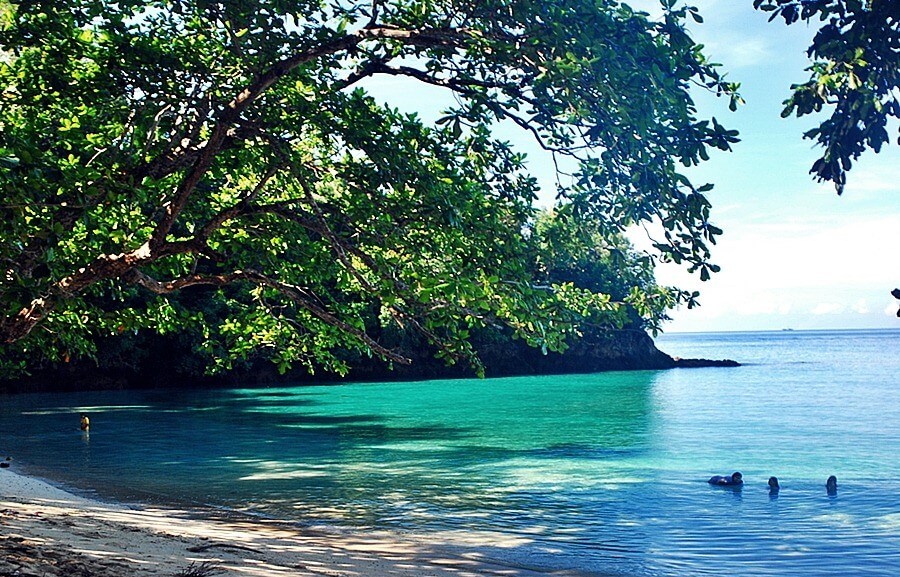 Jomalig Island, Quezon
A six-hour boat ride under normal weather conditions off the coast of Real, Quezon will take you to this gem of an island full of fine, golden sand and beach heads covered with towering pine trees. Renting a boat to go around the island and picking a spot to camp for the night is truly an unforgettable great outdoor experience.
Also read: 6 Unspoiled Beaches in Quezon Province for Adventure-Seeking Beach Goers
Cuatros Island, Leyte
Four islands dotting the sea near Inopacan, Leyte delivers an off-the-grid destination for those who want to escape briefly from the hustle and bustle of the real world. Comprised of Digyo, Mahaba, Apid and Himokilan islets, every traveler can choose an idyllic island to pitch a tent in and just lounge the whole day.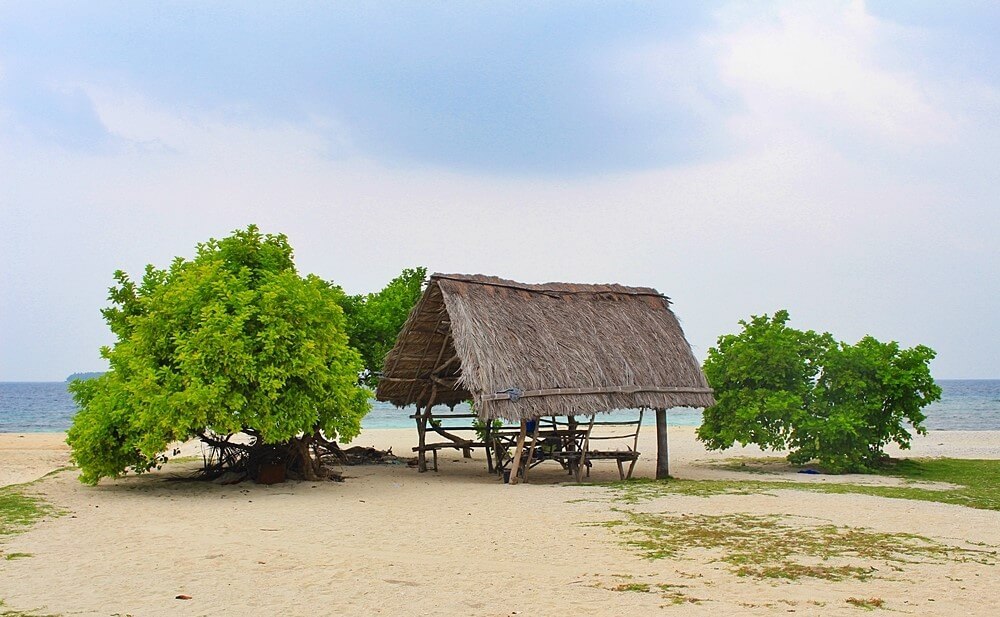 Lanuza, Surigao del Sur
Going here may not be easy but the massive swells would be a treat especially for surfers and those who want to learn how to surf. This low-key surfing haven is best visited between the months of November to March when big waves are in constant motion.
Also read: 
Camping Hits: The Most Accessible Secluded Beaches in the Philippines
The Best Beaches to Stargaze in the Philippines
The Best Surf Spots in the Philippines
Less-Traveled Summer Destinations That You Can Explore in Asia