Go Back to Basics and Enjoy Slow Days at this Breathtaking Campsite in Antipolo
There's no signal and electricity for that off-grid experience.
by Ina Louise Manto | February 17, 2022
When the noise of the city and demands of our everyday lives get too much, it's totally okay to feel overwhelmed and take some days off. With remote schedules, everything just feels more challenging, and treating yourself with a relaxing getaway might do the trick. If you're looking for a new adventure to try or simply want to breathe in the fresh air, discover this picturesque campsite just a few hours from the metro:
Abong Mi Kubo & Camp
Nestled in the mountains of Calawis in Antipolo, Rizal, Abong Mi Kubo & Camp is a newly-opened site that offers a peaceful sanctuary for those who seek an off-grid experience. A picturesque mountain view, sounds of flowing water from the river, fresh air, and peace are just some of what awaits in this hideaway. The camp experience begins with a 20–30-minute hike up the mountains, so make sure you're geared up for the little adventure.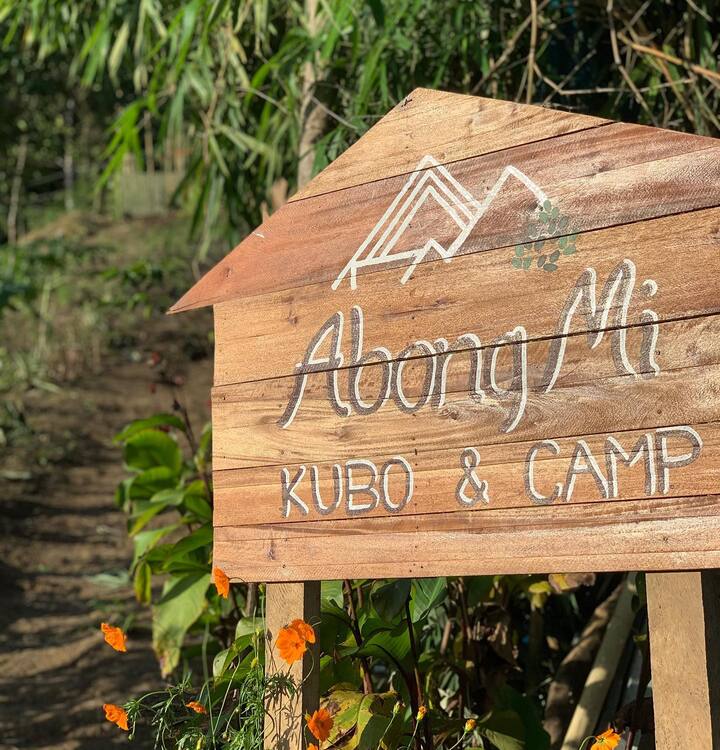 Once you reach the property, you'll be greeted by a breathtaking mountain view, which will be your front yard during your stay. Abong Mi Kubo & Camp offers a complete off-grid experience: you'll be staying in the mountain with no electricity and signal, which is perfect for those who seek digital detox. But solar-powered lights and charging stations are provided just in case you need to charge your gadgets. With this stunning view, you couldn't help but pick up your phone and take lots of photos.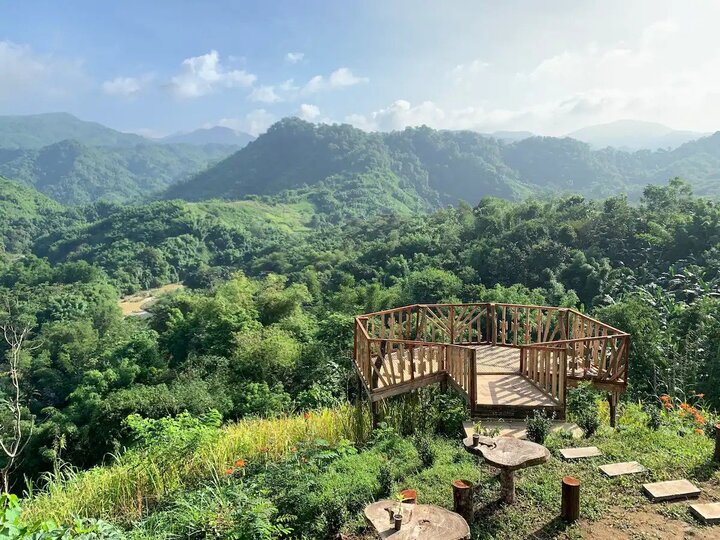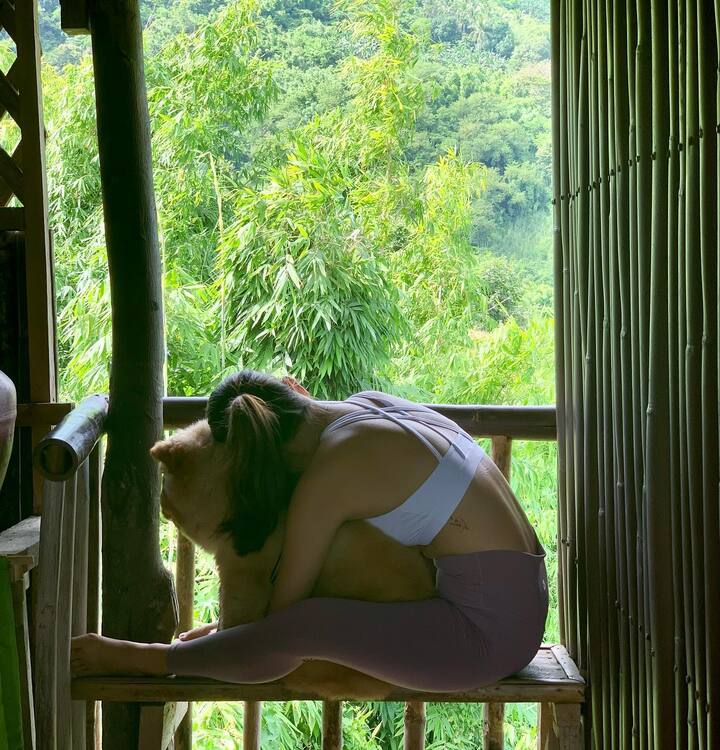 Don't forget to bring camping essentials too, including jackets, extra clothing, drinking bottles, food, insect repellants, beddings, and trash bags.
The camp offers two stays:
Big Kubo
If you're planning to bring family or hike with your barkada or officemates, go for the Big Kubo. It can accommodate up to 6 people and has a private toilet and bath, dining area, and living room.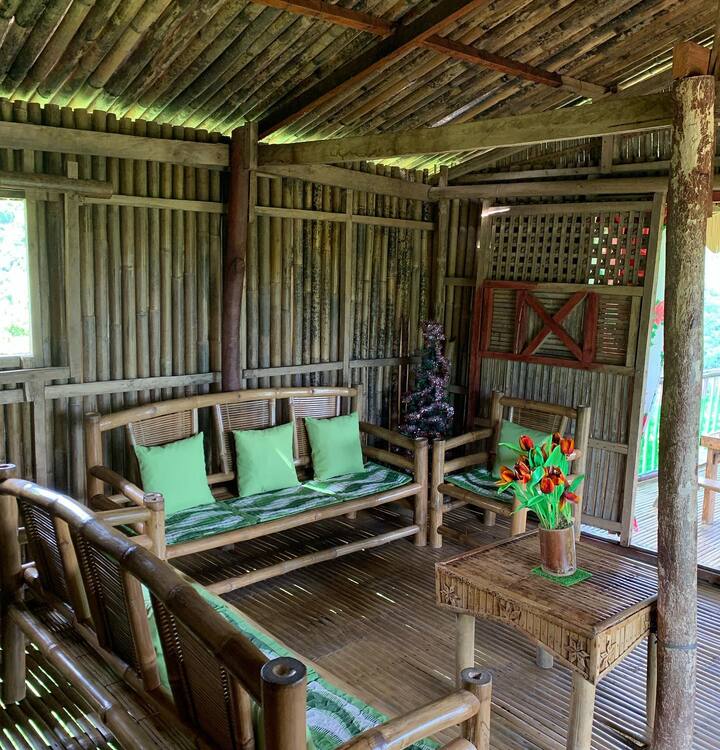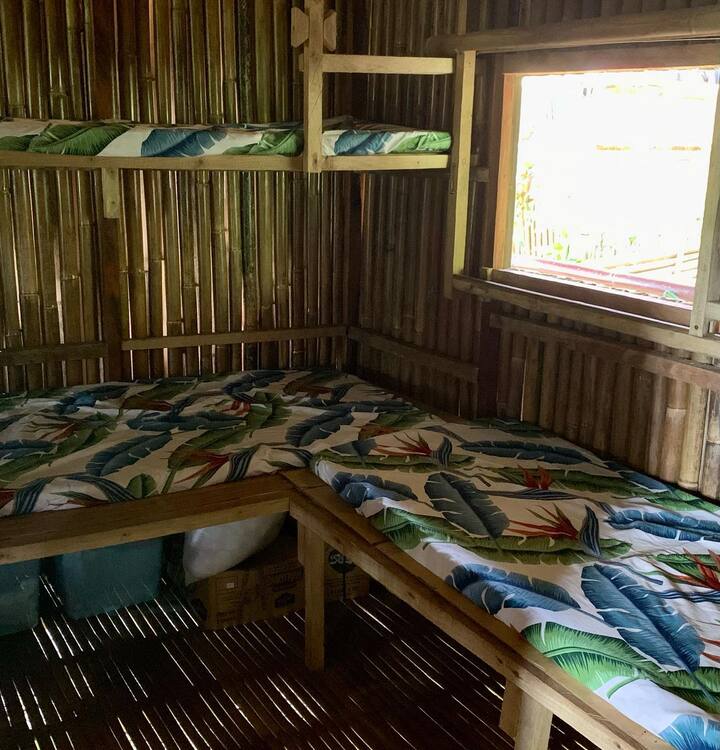 The Big Kubo also has a veranda that overlooks the mountain view, and it's one of the best places to catch the sunrise and enjoy the cool weather. Breakfast is also included.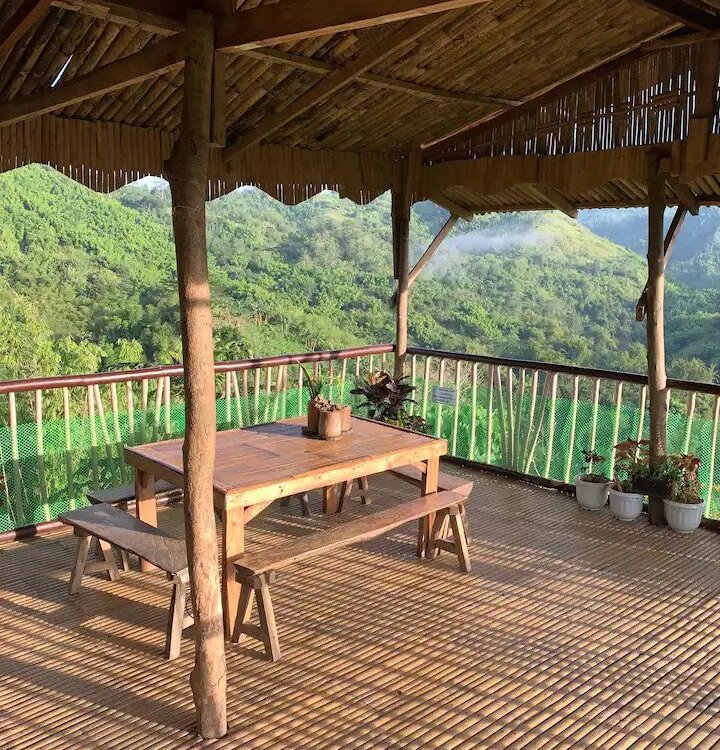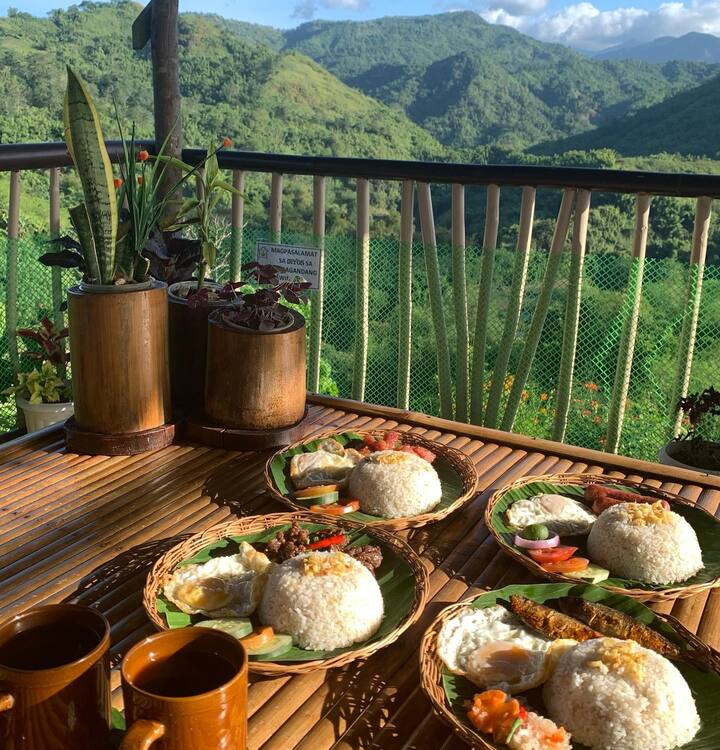 Rates start at P5,540 for weekdays and P5,990 for weekend stays.
Group Cabins and Couple Cabins
Planning to go on a retreat with your bestie or your partner? Go for the Group Cabin (for 3) or Couple Cabin (for 2). You'll be staying at A-frame cabins that offer an unobstructed view of the mountains. Breakfast and access to campsite amenities are also included during your stay.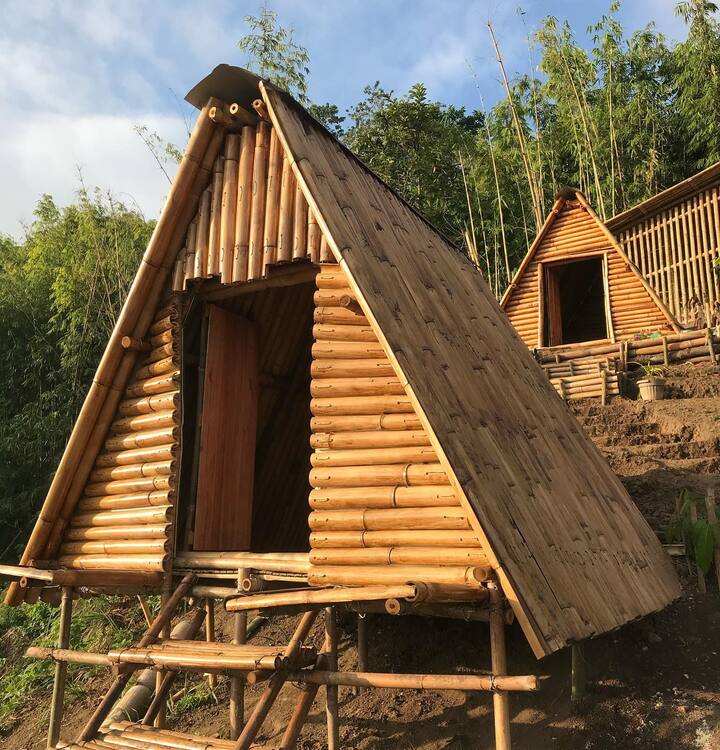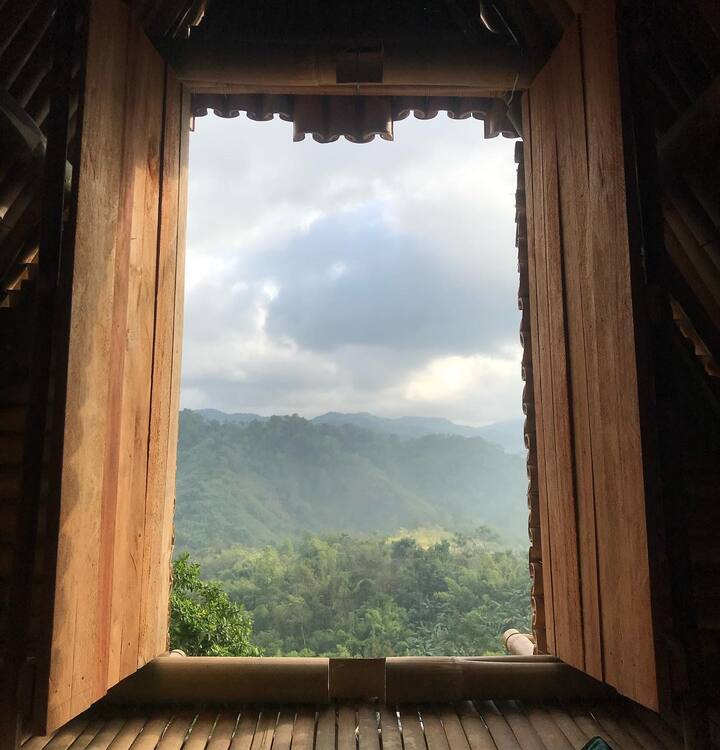 Here are the cabin rates:
Group cabin: P1,695 on weekdays and P2,010 on weekends
Couple cabin: P1,130 on weekdays and P1,450 on weekends
Abong Mi Kubo & Camp is located at Sitio Binayoyo, Brgy. Calawis, Antipolo, Rizal.
Spend Your Summer Weekends at These Campsites Near the Metro
Spend Your Summer Weekends at These Campsites Near the Metro
Ina Louise Manto | Feb 12, 2021
For bookings, inquiries, and more information, contact the Airbnb host or send a message on Facebook.