Sleeping Pods on Economy Class? This NZ Airline Is Making That Happen
Bunkbeds in airplanes.
by Ina Louise Manto | June 27, 2023
While sleeping in reclining chairs during flights isn't new and is a standard amenity for business and first-class ticket holders, those in economy class will soon have the experience. No more cramped leg space and stiff neck during long-haul flights – passengers of Air New Zealand can enjoy the Economy Skynest in 2024:
Economy Skynest by Air New Zealand
Here's a game changer for economy-class travelers: Air New Zealand is launching the world's first economy-class sleep pods in the sky in September 2024. First announced in 2020, the Skynest features six full-length lie-flat sleep pods, allowing passengers a more comfortable experience for long-haul flights.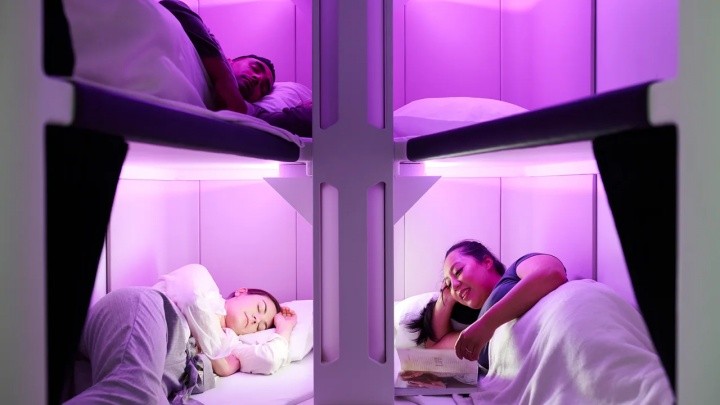 Air New Zealand offers some of the world's longest flights, including a 17-hour and 40 minute-flight from Auckland to New York.
These sleeping pods include the following amenities:
Sheets and blankets
Full-size pillow
Ear plugs
Reading light
Ventilation outlet
Personal device USB outlet
Lighting for rest
According to its first press release, the pods measure 200 cm in length and 58 cm in width.
How does it work?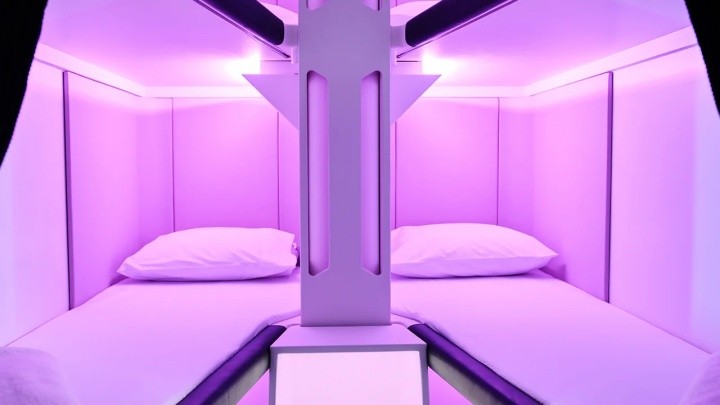 With only six pods available, you might think that only six passengers will get to experience it exclusively. These pods will work on a four-hour session basis. Passengers need to pre-book a session for a fee, which is on top of the airfare cost. Beddings will be changed in between sessions, with a 30-minute transition time.
Each passenger is only limited to one session.
How much will it cost?
The cost of the Economy Skynest experience isn't final yet including booking details, but as of writing, the airline estimates it will be around $400-$600. Assuming that's in NZ Dollars, it's approximately PHP13,549 to PHP20,323.
For more information and updates, visit Air New Zealand's official website, Facebook, or Instagram.
Airport Fashion: A Quick Guide on What You Should and Shouldn't Wear When Traveling
Airport Fashion: A Quick Guide on What You Should and Shouldn't Wear When Traveling
Meryl Medel | Sep 27, 2022
Looking for other places to explore? Join WindowSeat.ph's official Facebook community What's Your Trip PH for more recos!