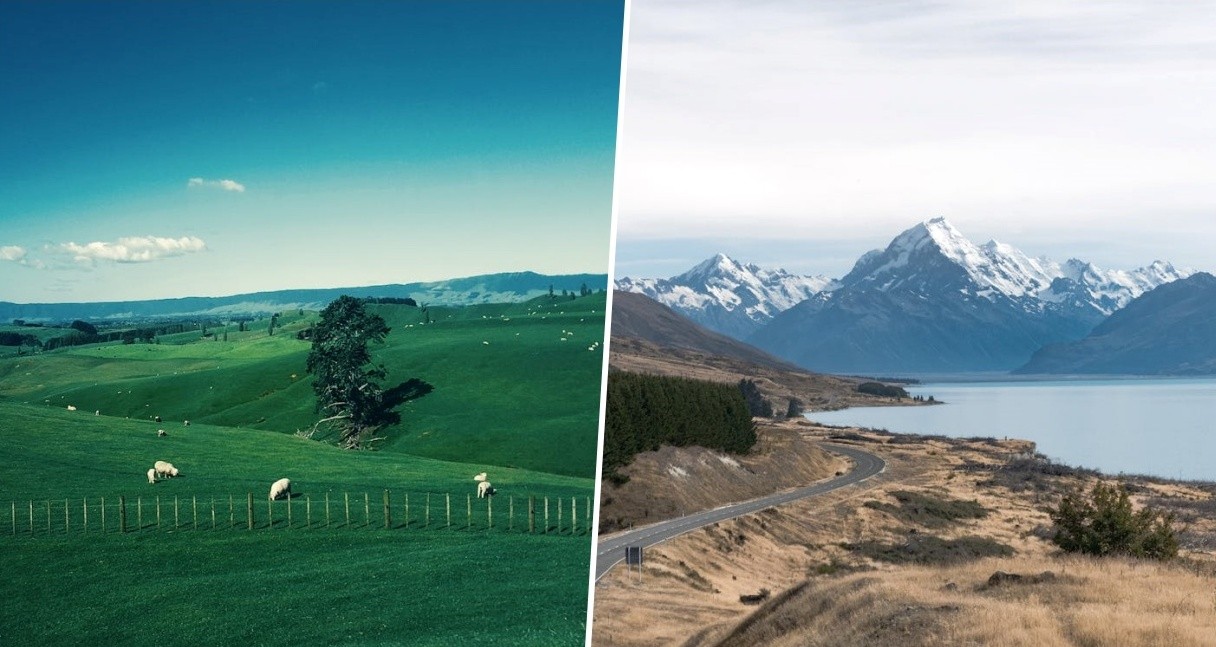 BOOKMARK: Everything You Need to Know About the New Zealand Working Holiday Visa
Only 100 Filipinos will be given the Working Holiday Visa.
by Ina Louise Manto | February 09, 2023
With its breathtaking landscapes, diverse culture, and attractions, New Zealand is a beautiful place to explore and visit, and settle in, if given a chance. In fact, it's one of the top places where people would most like to live! In case you missed it, Pinoys have a new visa option they can apply for other than tourist, work, and student visas: the working holiday visa. Here's everything you need to know about it:
What is New Zealand's Working Holiday Visa?
The Working Holiday Visa is the latest visa option Pinoys can apply for when planning on visiting New Zealand. It allows 18–30-year-old Pinoys to stay on the island country for up to 12 months. Basically, this visa will allow you to work while on vacation in NZ, even without an existing job offer.
Only 100 Working Holiday Visas are given per year and the application will open on March 16, 2023, at 10:00 AM NZDT or 5:00 AM Manila time. Note: Pinoys with a granted Working Holiday Visa can no longer submit another application.
With this visa, Pinoys can also work in NZ for up to 12 months or study/train for up to 6 months. However, one cannot work for the same employer for more than six months or accept a permanent job position.
You can only apply for the working holiday visa online.
If you have children, you can't bring them with you under this visa. The same rule applies if you plan on traveling to NZ with a partner; they will need to apply for their own visa.
What are the requirements?
In order to meet the requirements, you need to provide the following information:
Proof of identity (passport)
Chest x-ray and/or medical examination
Proof of good character
Proof that you are 18-30 years old
Proof of citizenship
Genuine intentions to visit, study or work in NZ
A ticket to leave NZ or proof that you can afford to buy a ticket
Proof that you have at least NZ $4,200 to live on
You have no previous working holiday visa approval
Tertiary-level education
You're able to speak English
Full medical insurance for the length of your stay
Find the specific details for the criteria and evidence here.
How much will it cost?
Processing the Working Holiday Visa starts at NZD $420 or approximately PHP 14,576.00.
How long does the processing take?
The visa processing time is within 47 days.
Keep your eyes peeled and don't miss this opportunity! For more information and updates, visit the New Zealand Immigration official website.
Philippines to New Zealand: Travel Requirements, Visa Application, Quarantine, Etc.
Philippines to New Zealand: Travel Requirements, Visa Application, Quarantine, Etc.
Ina Louise Manto | Aug 12, 2022
Looking for other places to explore? Join WindowSeat.ph's official Facebook community What's Your Trip PH for more recos!