LOOK: This Farm in Bataan Will Give You a Serene Bali-Like Nature Getaway
You can bring your furbabies too!
by Ina Louise Manto | July 30, 2021
When thinking of Bataan, the first things that come to mind is its many historic destinations and its scenic shores. But there's much more to the historic province. If you're planning to go on a road trip to Bataan but don't want to do the usual tourist activities or go to the beach, a nature getaway at this new farm stay might help soothe your soul.
A Bali-like stay in the heart of a farm
Nestled in the heart of a farm surrounded by rice paddies, fruit-bearing trees, and a river, your dream Bali getaway has never been this close when you visit Hulo Leisure farm in Abucay, Bataan. Hulo is a newly-opened farm stay that can instantly bring you to Bali without the expensive tickets.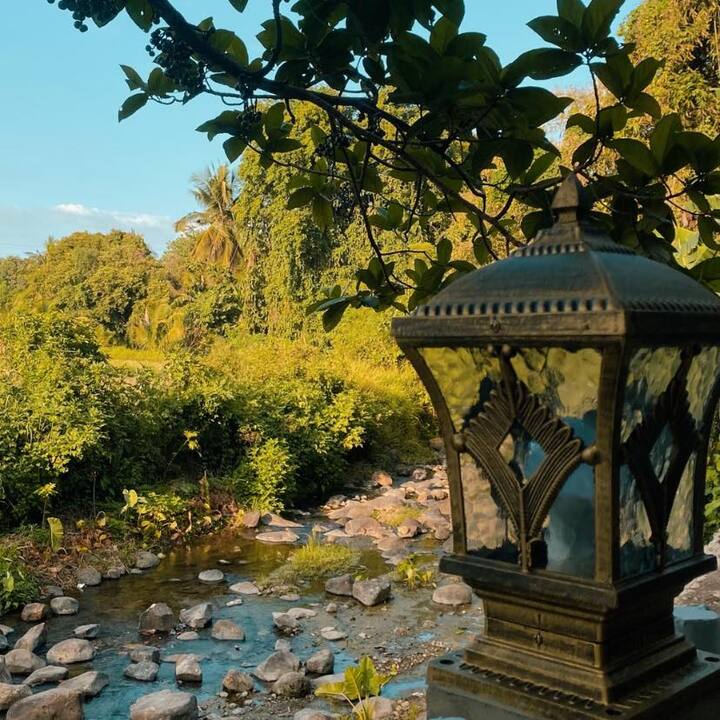 In just a few hours' drive from the metro, you'll be greeted by lush greenery, chill lounge areas, insta-worthy stays, and a relaxing ambiance. Inspired by Bali's architecture that uses local materials, Hulo currently has three stays where you can soak in the beauty of nature and forget your worries for a few days:
Caminos de Primavera
Caminos de Primavera is a two-story modern house and Hulo's biggest accommodation, ideal for a group of six. It has an air-conditioned bedroom with two queen beds, a single bed, and two bathrooms. The second-floor balcony is a hanging net where you can enjoy the riverfront, farm, and pool views. It's one of the most unique spots at the farm!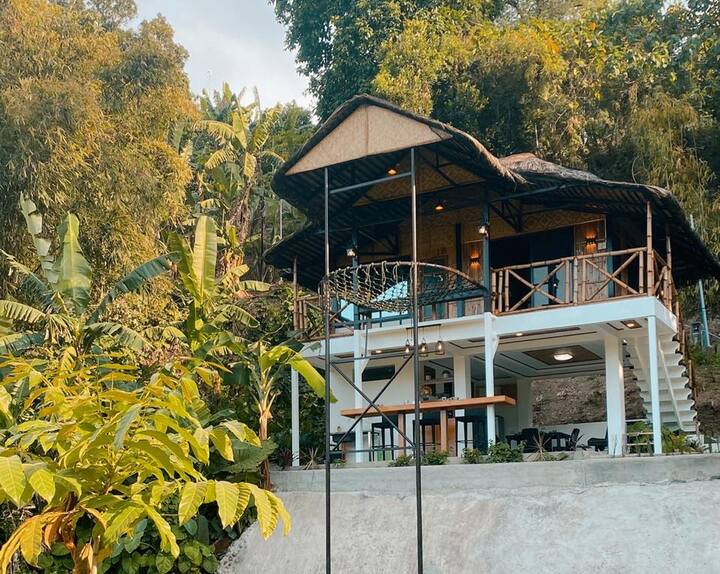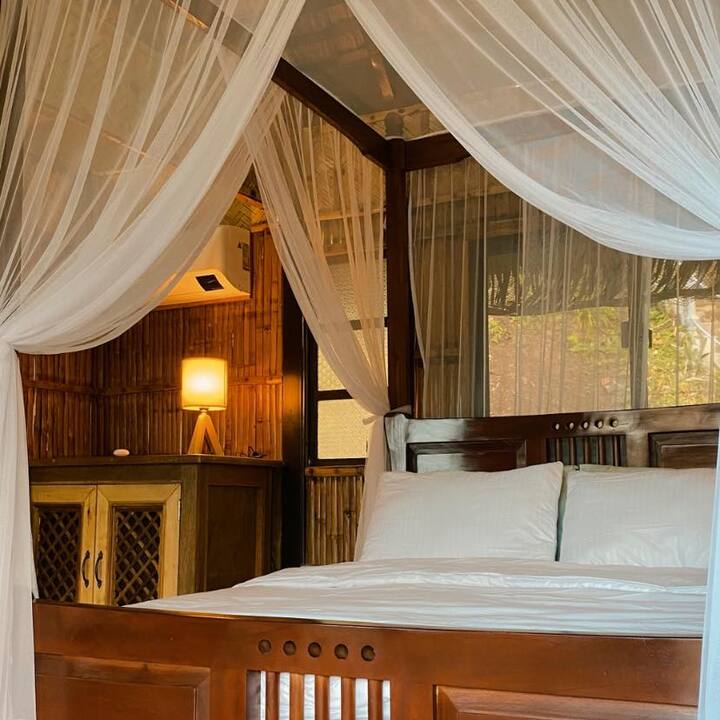 Caminos also has a dining and kitchen area with basic cooking ware. An overnight stay is at P18,000 inclusive of breakfast for six guests.
Kubo ni Basyong
If you want to experience farm camping but don't want to skimp on comfort, Kubo ni Basyong is the ideal stay for you. It has a more intimate setting, which is ideal for couples looking to experience a romantic getaway. This kubo features an A-frame design with a floor-to-ceiling door and windows, which will let you appreciate the panoramic farm view from your bed. It also has a balcony with lounge chairs, perfect for stargazing at night.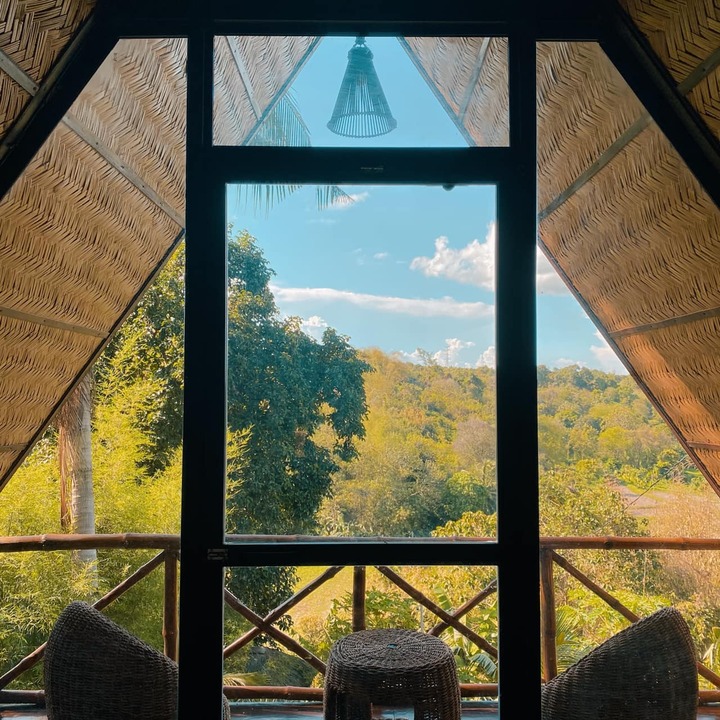 Overnight rates start at P5,500 inclusive of breakfast.
Casa Salud
Boasting Capiz shell windows and wooden furniture, Casa Salud is a Filipino-inspired bungalow that will remind you of childhood trips to the province when visiting your grandparents. It has two air-conditioned bedrooms that can accommodate larger groups – it's good for 10-30 guests for a day tour (P5,500). However, only up to six guests can be accommodated for an overnight stay.
Rates start at P10,500 for an overnight stay, inclusive of breakfast.
An additional fee will be charged for extra guests. For bookings and inquiries, visit Hulo Farm's official Facebook page.
MORE: These 6 Local Resorts Will Give You Your Dream Bali Holiday Without the Expensive Airfare