Get a Taste of Farm Life While on a Nature Retreat at this Charming Bahay Kubo
You don't have to travel far from the city to get a slice of nature.
by Ina Louise Manto | June 19, 2021
Nestled on the highlands of Brgy. Guba in Cebu City, Azienda Gracia is a farm dedicated to practicing organic and sustainable farming. Various root crops, vegetables, native trees, farm animals,  and fruit-bearing trees can be found around the grounds, including a charming bahay kubo or payag where guests can stay overnight if a day tour isn't enough. Whether you're curious about living the farm life, a plant parent, or simply want to experience a nature retreat without driving too far from the city, a trip to Azienda Gracia will be one for the books.
Azienda Gracia
Tucked in the middle of foliage, Azienda Gracia's main house blends well with the greenery around it. They try to be as sustainable as possible on the farm; the rustic kubo is made with repurposed and indigenous materials sourced around the property — nature really is the best provider.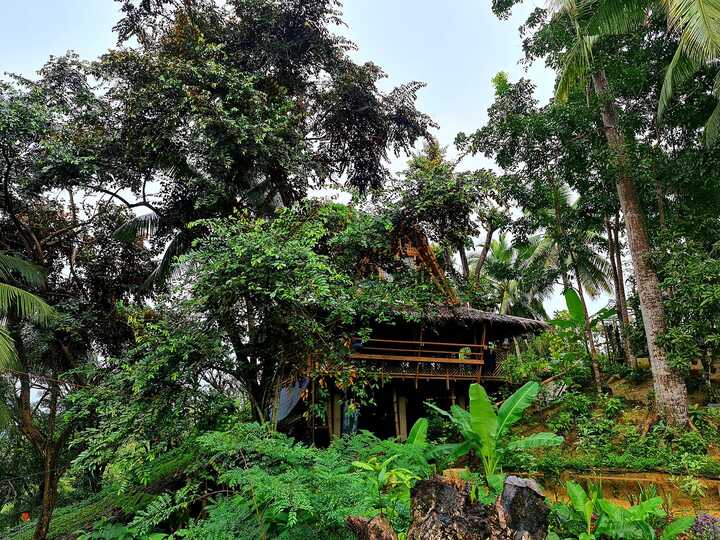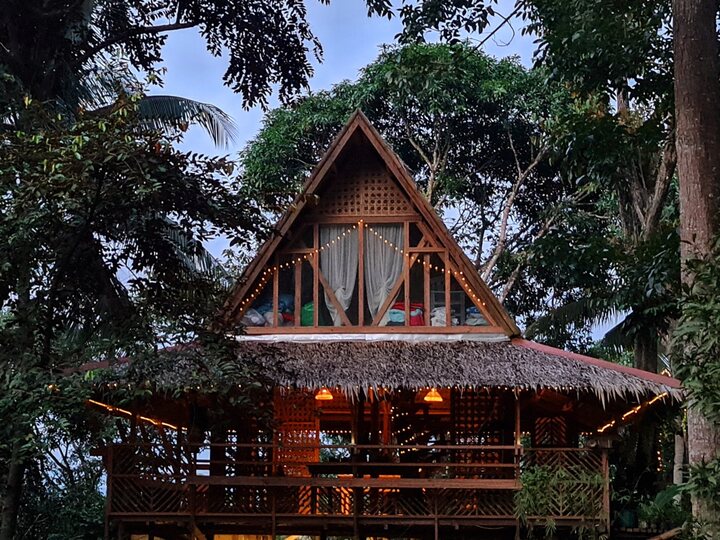 Just in case you can't get enough of the surrounding greenery, you'll also get a taste of the outdoors inside as the kubo was built around a tree. Yup, leaves still grow around it.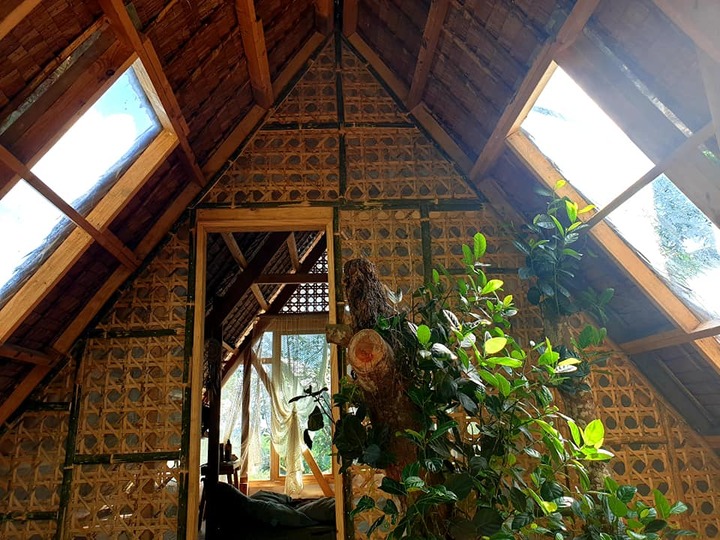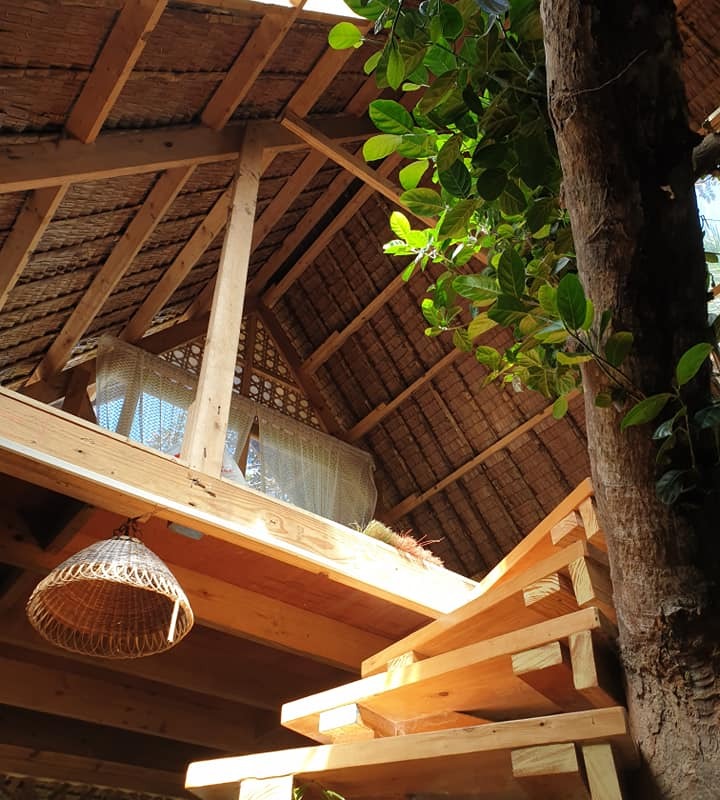 The kubo has three levels: the main level is an open space living area perfect for dining and holding seminars, while the kitchen can be found on the ground level. Guests who plan on staying overnight can rent the attic area (third level of the kubo), where five floor mattresses and hammocks can be set up.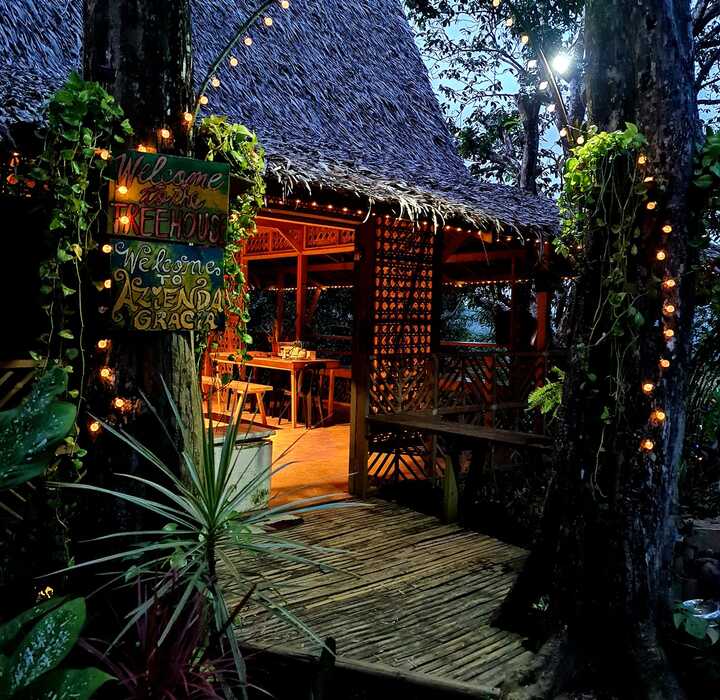 Tall glass windows in the attic make the bedroom look even more inviting and relaxing, especially at night. You'll still get a view of nature even when indoors as you're being lullabied to sleep by the sounds of nature.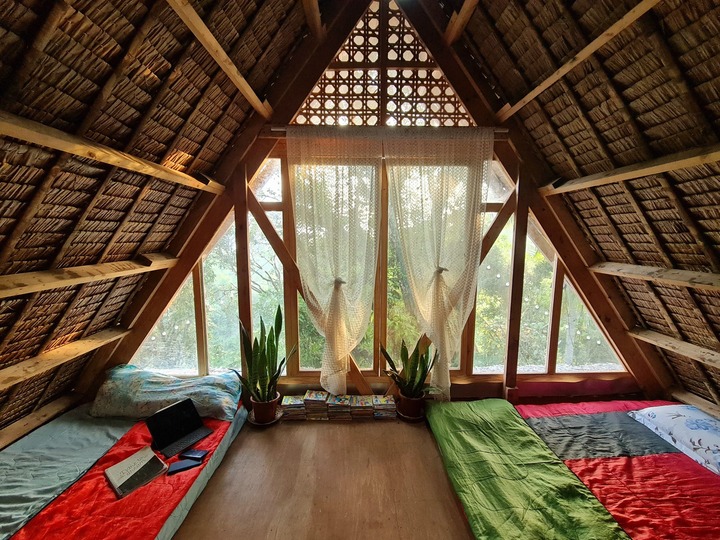 Azienda Gracia also uses solar lights, which automatically turn off at 10 PM so as not to disturb the wildlife around the grounds. If you've never seen fireflies IRL, stay up until lights off and you might see them around, making the surroundings look magical.
Camping and other activities
Aside from the charming attic at the main bahay kubo, guests who want to rough it out can try camping for P200 a night. Tents are to be provided by guests.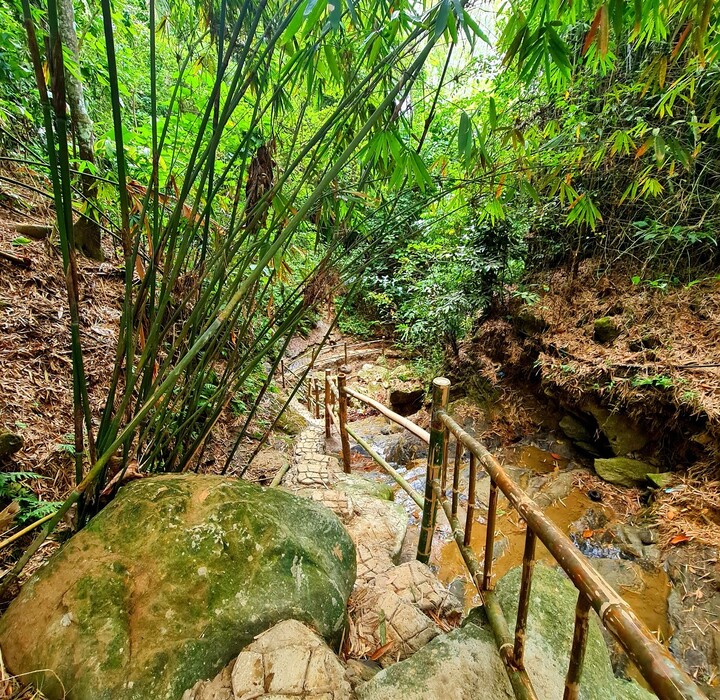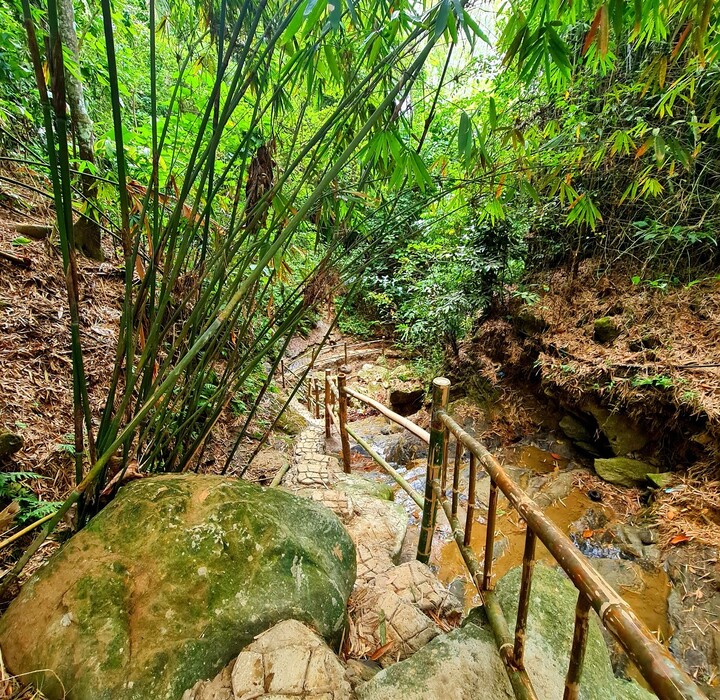 There's also a nearby waterfall and river, perfect for cooling on hot days. You'll get to exercise too from trekking!
Rates at Azienda Gracia start at P3,500 per night for two persons. Up to 20 guests can be accommodated at the treehouse.
Book your stay here.