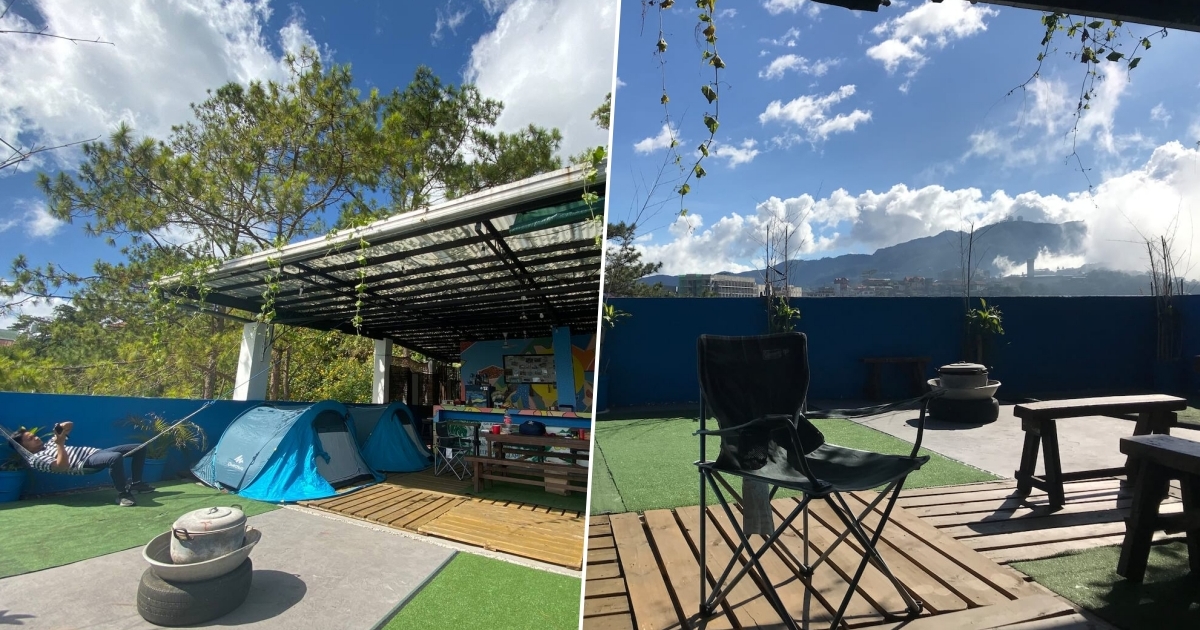 This Rooftop Glamping Bed & Breakfast Lets You Marvel at Baguio's Skyline For Just P750 a Night!
Because glamping doesn't have to be that glam.
by Jon Christoffer Obice | June 01, 2021
There's just something about camping that makes us feel like we're a legit outdoor type of person. Even if you pitch a tent in your living room, garage, or rooftop, you'd feel as if you're in the wilderness. But the problem is it could get really hot. But not when you do it in Baguio.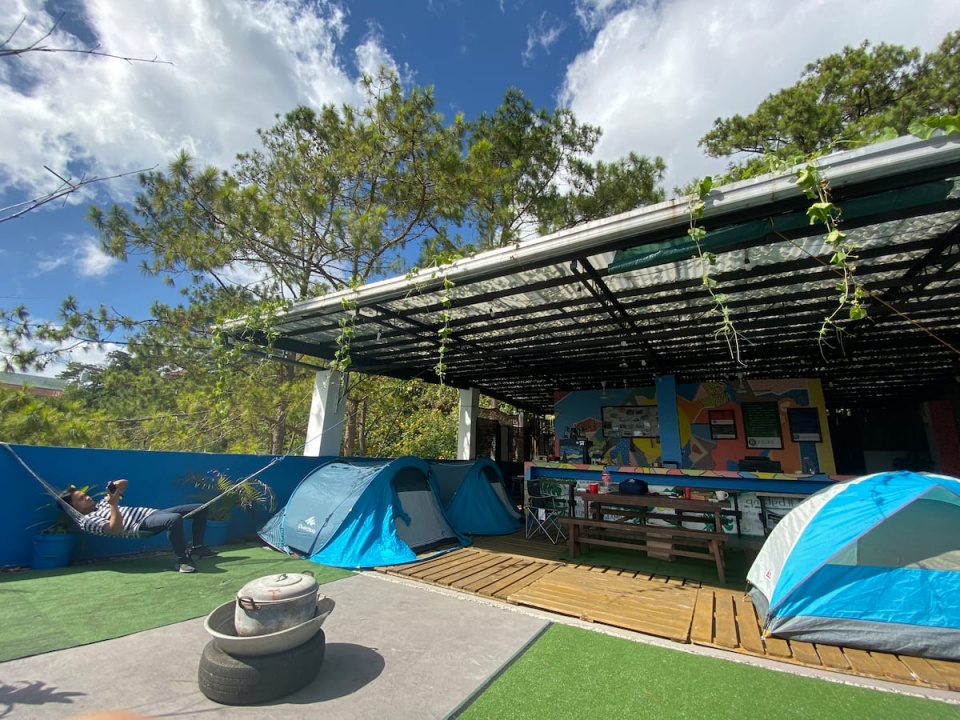 Just imagine camping in one of the coolest regions of the country. You no longer have to play pretend because the chills here are the real deal. One of the most convenient spots you could do this is in B. Glamp. For just P750, you can set up a glamping tent on the rooftop of a building. Located on the 5th floor is a spacious patio that could house up to 24 tents, each of them can accommodate up to six persons.
B. Glamp: For backpackers, hikers, and all sorts of outdoor travelers
What distinguishes glamping from camping is that the former has more amenities, like what B. Glamp is. More than just tents and bed mats, they have other amenities like a hot and cold shower, refrigerator, and barbecue grill. And if you want to mingle with the other guests, the bonfire pit is a sure crowd gatherer.
The B. Glamp is located at the heart of Baguio City at 34 Chapis Village. With the Tarlac-Pangasinan-La Union Expressway (TPLEX) that was just opened last year, travel from Metro Manila to the Summer Capital of the Philippines could only take three hours.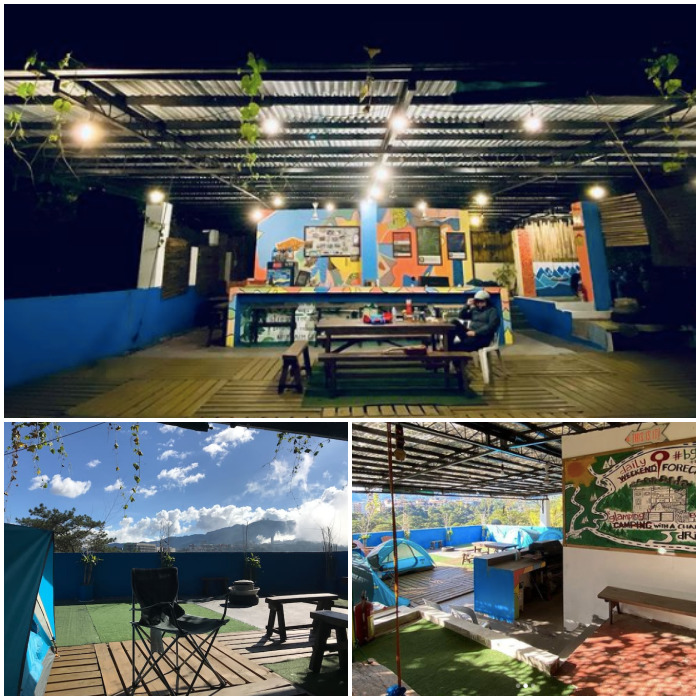 It's convenient, secure, and has great ambience. The usual guests here are backpackers, hikers, and other travelers who seek outdoor adventure, but if you're typically a luxury traveler, you could definitely learn a thing at B. Glamp — fun doesn't have to be expensive. Sometimes all you need is to be surrounded by good company.
The best time to go here is from November to May as it is their so-called "glamping season." During these months of dry season, you don't have to worry about the rain spoiling your cozy time inside the tents. But if you prefer to avoid the crowds, the lean season is from June to October.
Tents for rent
Realizing the needs of an adventurous person, B. Glamp has prepared all the things you need for your outdoor staycation. If you're a light packer who doesn't bring any camping equipment, they have tents and sleeping bags for you to rent. You could choose a tent depending on its space capacity. They have good one good for 1 person, 2-4 persons, and one that could cater to 6 persons.
Don't worry about privacy, each tent has a lock. They also have closets where you could hang your clothes and store your belongings. Other facilities include a shared toilet and bath area that has both hot and cold water. They also have a shared pantry and dining area where you could use their camping pots, stove, and barbecue grill. If you're down to mingle with your companions and even to other guests, you could all gather in the bonfire pit as you share conversations up to past midnight.
Just remember that with the recent pandemic guidelines, social gatherings should be controlled at a 50% capacity. The entire rooftop area of B. Glamp has a 24-person capacity so gatherings should not exceed 12 people.
Of Cordillera coffees and complimentary breakfasts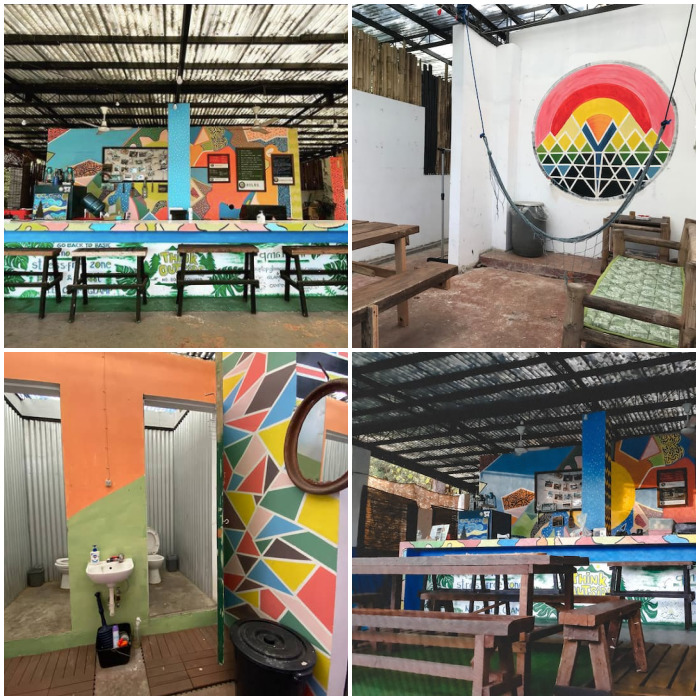 What better way is there to savor the taste and aroma of Cordillera coffee than to enjoy it at this rooftop area overlooking Baguio City? After your daily morning musings, be ready to stuff your bellies with B. Glamp's complimentary breakfast. This includes a generous serving of bread and local spreads. If you want to customize your menu, you're always free to use their kitchen.
For inquiries, you may check B. Glamp's Facebook page and their website. You may also call them directly through the following hotlines: +63 2 9839864 or +63 74 4425983.
Just a reminder: make sure to provide a two-day lead time in your booking to make sure things go out smoothly during this pandemic season.