Travel Back in Time by Staying at These Stunning Heritage Homes for Rent
Immerse yourself in history.
by Ina Louise Manto | June 13, 2021
Looking for your dream getaway these days isn't as difficult anymore, with all the IG-worthy stays, resorts, and hotels within and near the metro. But sometimes, you just want to take a break from destinations with modern and chic stays and go for a unique destination. Perfect for history buffs or for those looking for a unique stay, these heritage homes would bring you back in time:
Casita Mercedes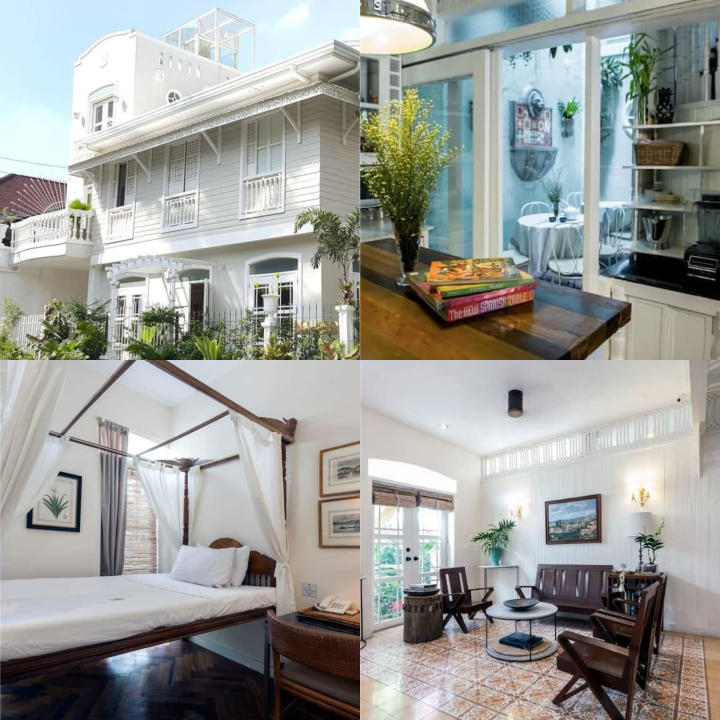 No need to drive for hours as this all-white ancestral home is nestled right in the heart of the city. A popular venue for intimate weddings and wedding preparations, Casita Mercedes in Poblacion, Makati was built in 1933 and restored in 2015. The four-bedroom house can accommodate a maximum of 12 guests for a regular stay and up to 25 for weddings and celebrations with an additional fee of P1,000 per head. Up to two small pets are also allowed on the property. Don't miss out on taking photos at their gorgeous breakfast nook!
Rates start at P14,200 per night.
Casa Laiya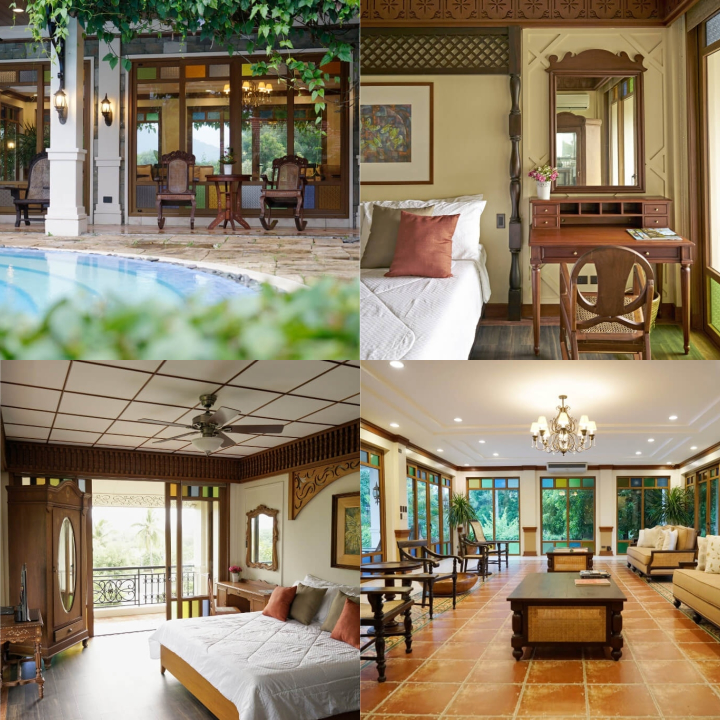 Casa Laiya isn't really an ancestral home but a resort that's inspired by Spanish colonial architecture. Nestled in Laiya, Batangas, the resort was originally planned to become a family rest house. Now, the resort boasts seven rooms named after prominent characters in Jose Rizal's Noli Me Tangere and El Filibusterismo, all uniquely designed with intricate woodwork and classic Spanish-inspired interiors.
Rates start at P8,000 per night.
Posada La Patriciana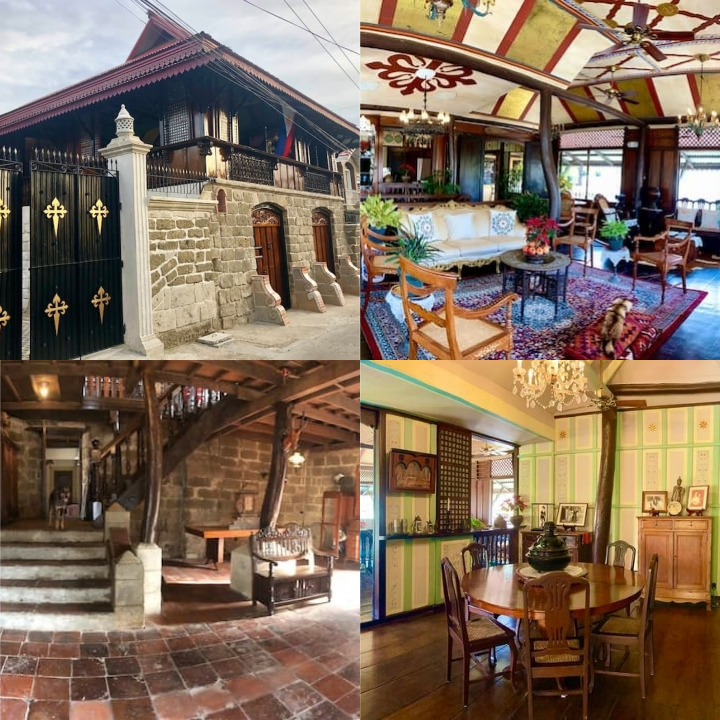 Built in the 1850s, Posada La Patriciana is one of the many stunning preserved homes nestled in the heritage town of Taal, Batangas. After the completion of its two-year restoration in 2019, the stunning home now shines in its full glory, boasting seven rooms and murals on its walls and ceilings by a local artist. The family also kept the house's kamalig, which is a part of a traditional home where farm tools and grains are stored.
Rates start at P18,000 per night.
Baguio Heritage Home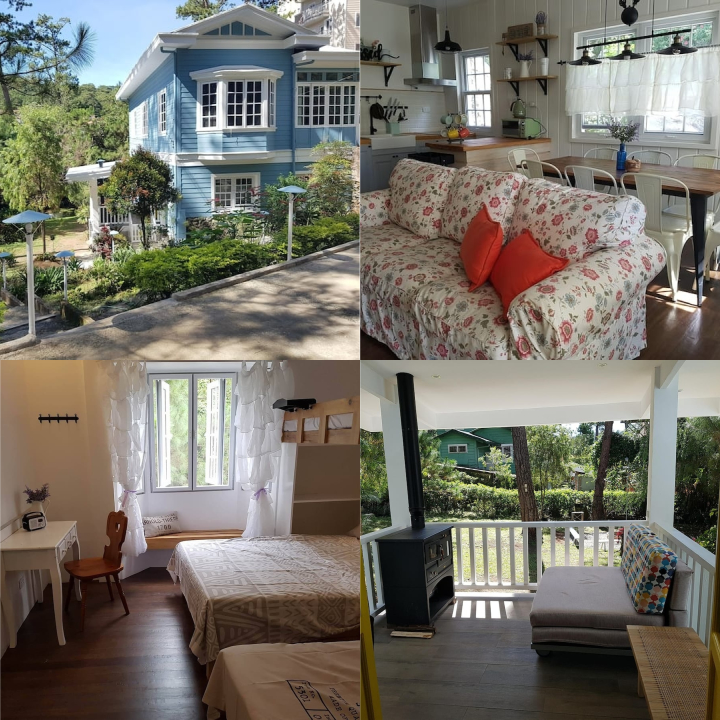 When you find yourself driving to the country's Summer Capital, add this American-style country home to your list of accommodations. Surrounded by pine trees, this cozy home sits in a 100-year old 1200 sqm lot that's just a walking distance from popular tourist destinations like Teacher's Camp and Botanical Garden. It has two bedrooms and a gorgeous porch perfect for appreciating the city's cold weather at night. This house was actually a filming location for a number of local films including John Lloyd Cruz's Honor Thy Father (2015) and Glorious (2018).
Rates start at P4,514 per night.
Delfin Ledesma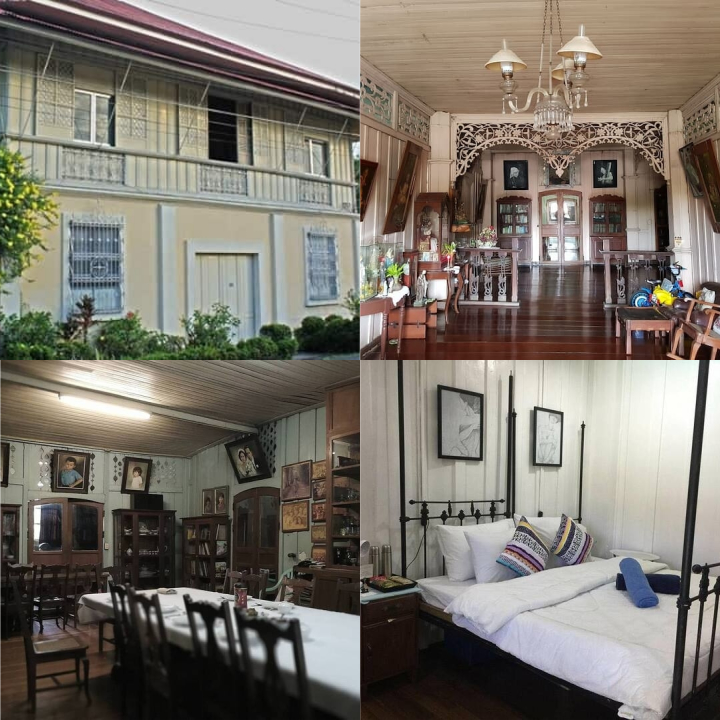 Located in the historic city of Silay in Negros, Delfin Ledesma is a gorgeous ancestral house that was built in 1907. Three rooms are available for rent, which can accommodate up to four guests. It's located in the heart of the city; just a walking distance from the city's plaza, old home museums, restaurants, and church. The 100-year old home also has a spacious garden as well as a swimming pool.
Rates start at P4,000 per night.
Villavilencio Ancestral House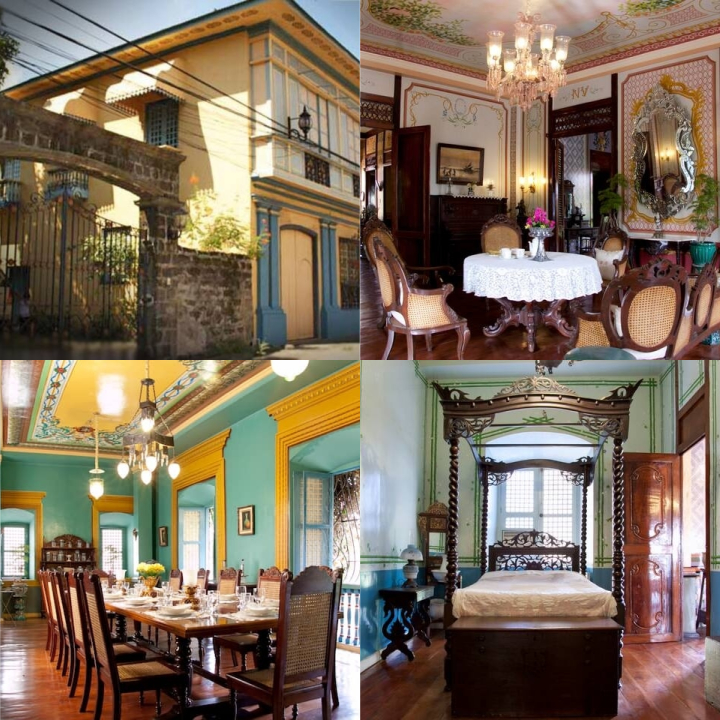 Popularly known as the Villavicencio Wedding Gift House of Taal, this historic bahay-na-bato was built in 1870 when Eulalio Villavilencio married Gliceria Marella Villavicencio, a Heroine of the Philippine Revolution. During the celebration of Philippine Independence in 1898, Doña Gliceria was hailed as the godmother of Philippine revolutionary forces. Boasting Victorian interiors, the house has two bedrooms and two toilets & baths that can accommodate up to 10 guests. The family was known to support revolutionaries back then, and this house became a refuge and venue of secret meetings among revolutionary leaders in the 1800s.
Rates start at P14,706 per night.
Las Casas Filipinas de Acuzar
View this post on Instagram
If you're looking into treating yourself to a healing trip immersed in Filipino heritage, Las Casas Filipinas de Acuzar in Bataan is the way to go. Famous for its collection of ancestral homes, the world-class and award-winning resort would let you see Philippine history in a different perspective. Aside from its well-preserved houses, the resort is also famous for its Heritage Tours where you'll learn about the rich history of the buildings around the resort.
Know more about their private homes and rooms here.
Have you ever stayed at a heritage home?