8 of the Hippest Accommodations in Baguio City
Book early!
by Gene Loves Acosta | April 22, 2016
Regardless of the season—whether you want to escape the summer heat or enjoy the chilly weather during the cooler months—the City of Pines has become one of the favorite destinations of weekend warriors for a quick and relaxing getaway.
There are libraries, museums, art galleries and scenic spots to visit but what makes one's Baguio experience complete is staying in one of the charming places with themed rooms and intricately designed interiors that'll let you experience the rustic country living unique to the city. Here are some accommodations you can consider:
Lucia's Bed and Breakfast
PHP2,180 for 2 in Live Room, PHP2,200 for 2 with a child in Looney Room, PHP3,000 for 4 in Learn Room, PHP3,600 for 4 in Listen Room, and PHP5,500 for 7 for Luscious Room, all inclusive of breakfast
+63915 412 1213 | lucia.bedandbreakfast@yahoo.com
Lucia's Bed and Breakfast is a shabby-chic place that reflects Baguio's laidback atmosphere Located in the quiet neighborhood of St. Joseph Village, the B&B is just a few minutes' walk from the Botanical Garden and some food places in Newtown Plaza Commercial Complex. They're also known for their delicious (and totally Instagram-worthy) breakfast like their Chicken Fajitas with Broccoli and Strawberry Salad.
Tip: There's a parking lot which can fit up to six cars but if you're not bringing a car, taking a taxi won't be a problem. Guests are also free to use the home's kitchen and dining area to prepare meals.
The Country Place

+63917 852 8228 | tcp.baguio@gmail.com
With three private residences to choose from, The Country Place is an ideal accommodation if you're heading north with family and friends. Each place can accommodate up to 10 persons (with 3 bedrooms), a fire place and a balcony that allows its guests to have a scenic view of the city. There's also a garden perfect for al-fresco dining and quiet time.
Tip: There's a fully equipped kitchen if you want to cook your own food.
Balai Bed and Breakfast
+63920 977 1237 | balai.bedandbreakfast@yahoo.com | Book on Airbnb
The overall vibe of the place is "home away from home" with pinewood and pink stones for its interiors. It's only a 10-minute drive away from the Burnham Park making it ideal for tourists who want to go boating, biking and picnicking. Upon arrival, they welcome their guests with a refreshing moringa (malunggay) tea with calamansi.
Guest Haven Baguio Bed and Breakfast
Starts at PHP2,756 per night
+63998 198 9303 or (+6374) 422 9935 | booking@guesthaven.com
The four bedrooms are named after the Hebrew alphabet – Aleph, Beth, Gimmel and Dalet. Each of the room is uniquely decorated with walls paneled by Narra wood. There's also a garden where you can enjoy the cool weather while drinking a cup of coffee or reading a book.
Casa Vallejo
Starts at PHP 2,880 for a Standard Room during weekends
(+6374) 424 3397 or (+6374) 423.5748 | info@casavallejohotel.com
How about staying at something old but new? Casa Vallejo is a 100-year old historical landmark in Baguio – one of the two establishments that survived World War II. Aside from the hotel, it also houses the grandiose restaurant Hill Station and the famous Mt. Cloud Bookshop.
Tam Awan Village
Starts at PHP350 per person for a group of 10
(+6374) 446 2949 or (+6374) 442-5553 | tamawanvillage@gmail.com
Staying in Tam Awan Village is already an experience in itself. Aside from featuring traditional Ifugao Huts for a glimpse of village life, the place is also known for showcasing Baguio's art.
The Red Willow

PHP3,833 for 4 guests
Book on Airbnb
This cozy villa provides more than just a comfortable stay. Since it's located in a quiet property owned by a foundation, all proceeds go to the foundation that helps women and children in need. The Red Willow is just 10 minutes away from Session Road and about 20 minutes away from La Trinidad where you can pick strawberries.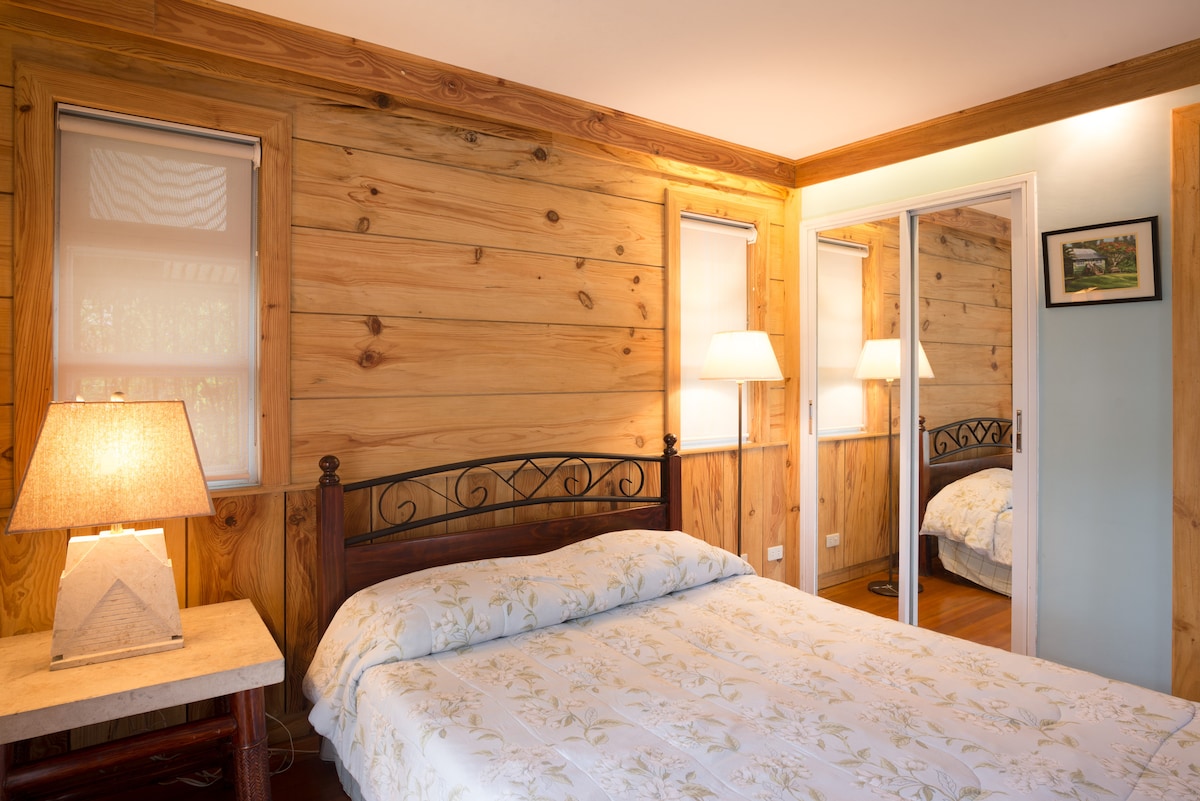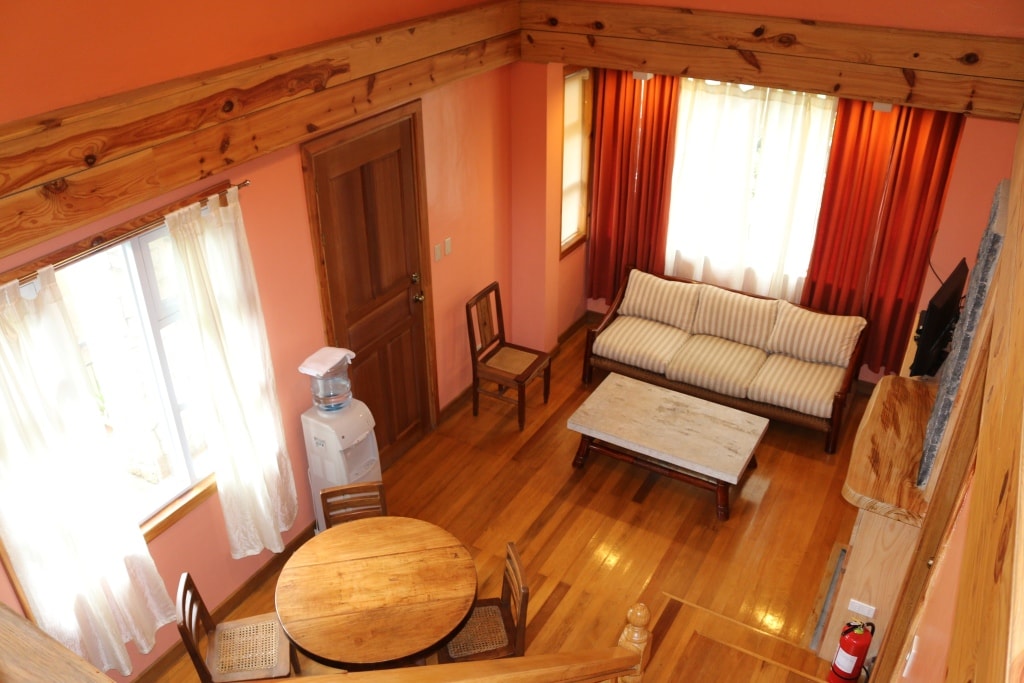 The Loft at Easter

PHP3,787 for 5 guests
Book on Airbnb
Wake up to the smell of moist wood during your stay at The Loft. The apartment has a pool table in the common room and kitchenette available if the guests want to prepare food. There's no air-conditioning but with Baguio's weather, you don't really need one.
Tip: It's only walking distance to Holiday Supermart if you need to buy some stuff. There are also some Japanese stores near the area.
Get the hippest accommodations:
5 of the Best Airbnb Accommodations in the Philippines
6 of the Hippest Places to Stay in Baler
9 of the Best Glamping Spots in the Philippines