Embrace the Probinsya Life at This Lakeside Bahay Kubo in Cavinti, Laguna
Create fun memories with your family at this scenic lakeside home.
by Ina Louise Manto | August 05, 2021
On the hunt for your next go-to vacation home in the province? Nestled in the man-made lake Caliraya, Balai Kubo will let you embrace the probinsya life where you'll be surrounded by nature and fun water activities.
Balai Kubo
If you've ever dreamed of owning a lakeside vacation home, you can live out your dreams at Balai Kubo in Cavinti. Boasting the classic Filipino home, it belongs in a small neighborhood of lakeside properties that scream relaxation and adventure. Whether you're visiting with friends or your family, you're bound to have a great time here. The best part is, it's just a 2-3 hour drive from the metro.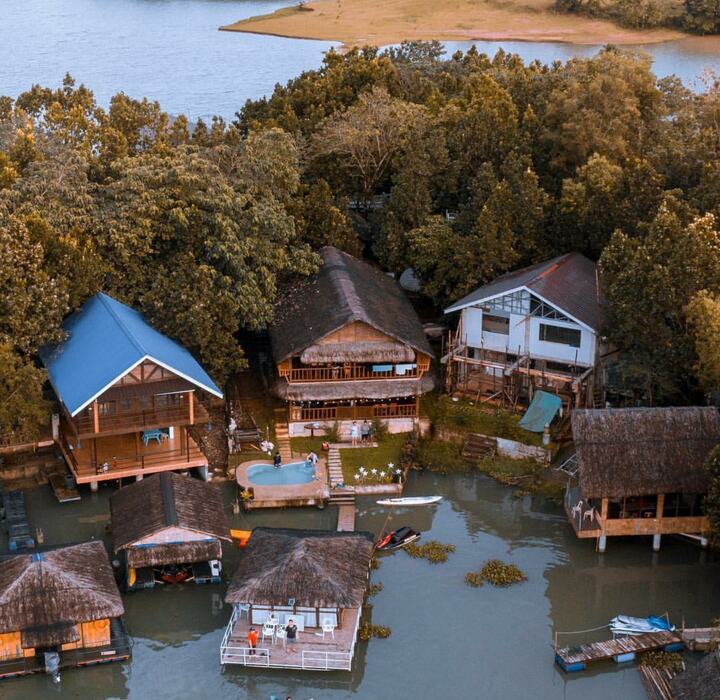 View this post on Instagram
Though it looks like a typical Filipino home, this huge two-story kubo looks quite modern inside, with its white walls and stylish furniture. It has four rooms all of which come with two queen-sized beds, stand fans, a private bath, 49-inch television, a fully-equipped kitchen, and a dining area facing the lake. Up to 20 guests can be accommodated per stay, perfect for holding a much-needed getaway with your family.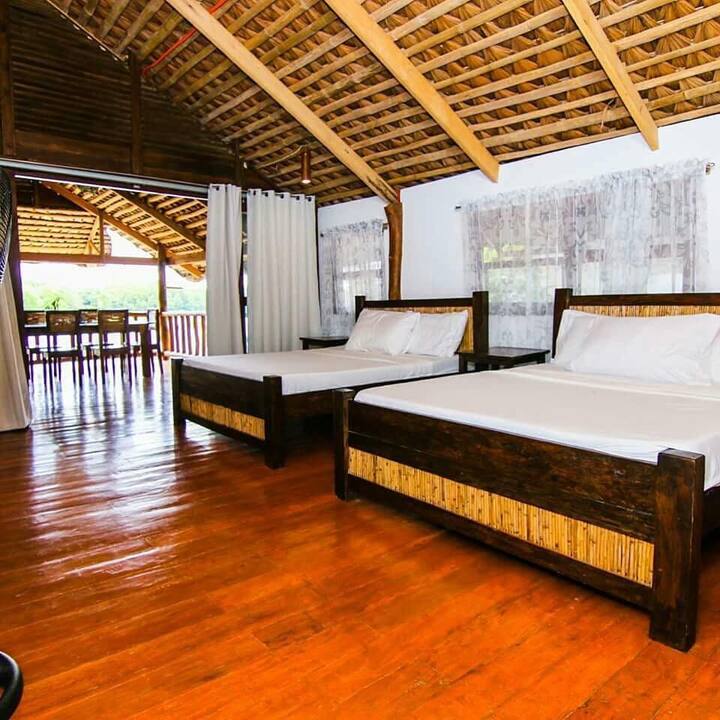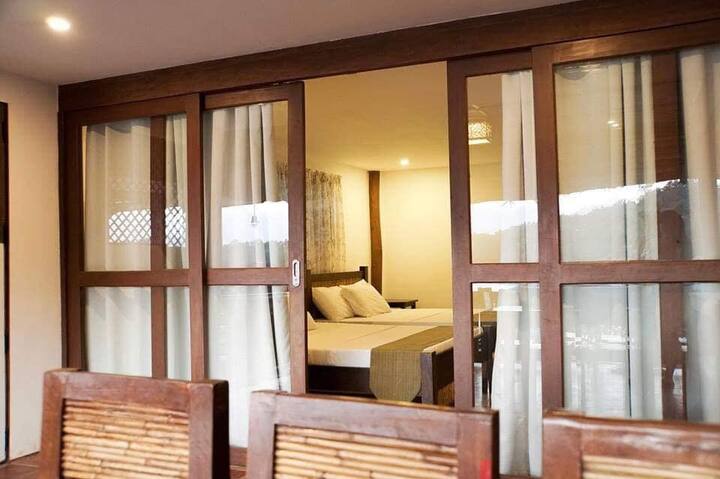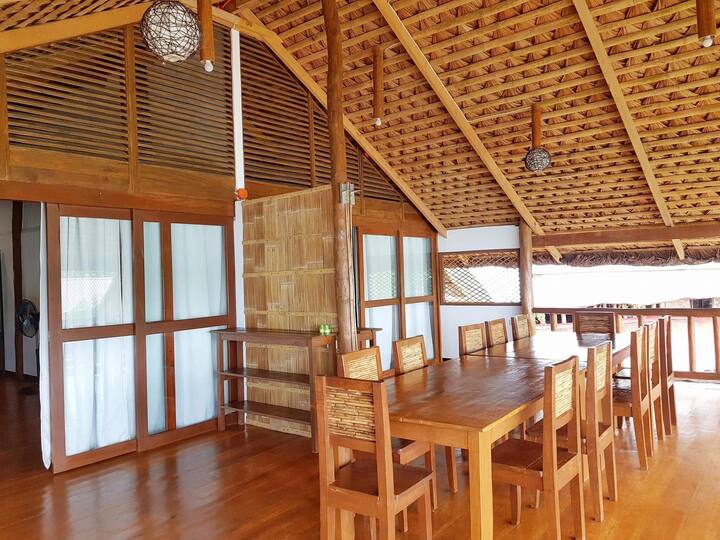 The lake is just a few steps away, where you can enjoy different fun-filled activities. You can lounge at the raft all day, go swimming, kayaking, or go on a boat tour around Caliraya Lake.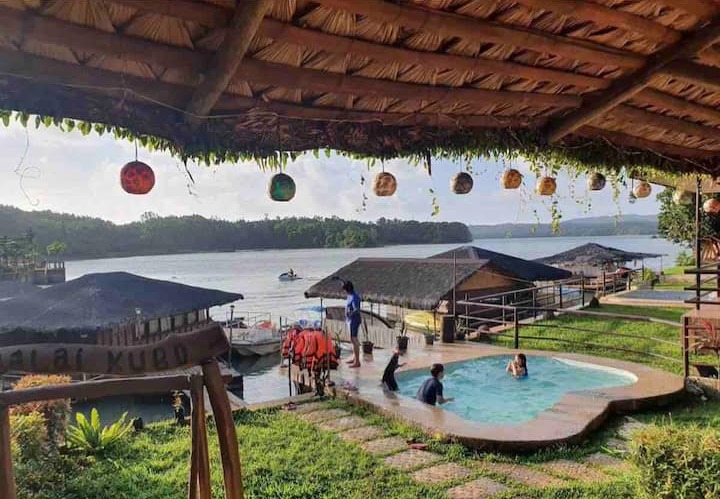 If you're not in the mood for water activities yet, you can simply chill at the pool by the lake or play a fun game of table tennis, foosball, or dart in one of the pavilions.
Rates for water activities
Kayak – P300 per hour
Stand up paddleboard – P300 her hour
4-seater pedal boat – P500 per hour
Boat tour around the lake – P2,000 for a minimum of 10 pax
Jetski – P5000 per hour
Rates start at P19,900 per night for 16 guests. For travel requirements and restriction updates, visit their Facebook page. 
MORE: 
This Gorgeous Lake House in Cavinti Is the Perfect Place to Get Away from It All
This Private Island in Cavinti Will Give You a Slice of a Bohemian Paradise
Enjoy Weekend Retreat Glamping at This Lakeside Tiny House in Laguna