This Rustic Rest House in Tanay Is the Perfect Venue for your Holiday Family Getaway
There are two houses that can accommodate up to 16 guests.
by Ina Louise Manto | September 14, 2021
Growing up, we'd hear our titos and titas recall fond memories of their adventures as kids. While they might've moved to the metro for work or to start their families, a trip to the province, or a place that merely reminds you of that, is always nostalgic. For the holidays, why don't you try spending it an exclusive stay big enough for the angkan to enjoy and make great memories of your own?
Your next intimate celebration at Balai Talahib
A stay at Balai Talahib w remind you of slow Sunday mornings spent in your lola's home in the province: one where the radio is blasting decades-old songs as you wait in the living room with the smell of cooking fried rice enveloping the household. Boasting native talahib from its walls to its doors and ceilings, the houses at Balai Talahib will give you the probinsya feels and so much more.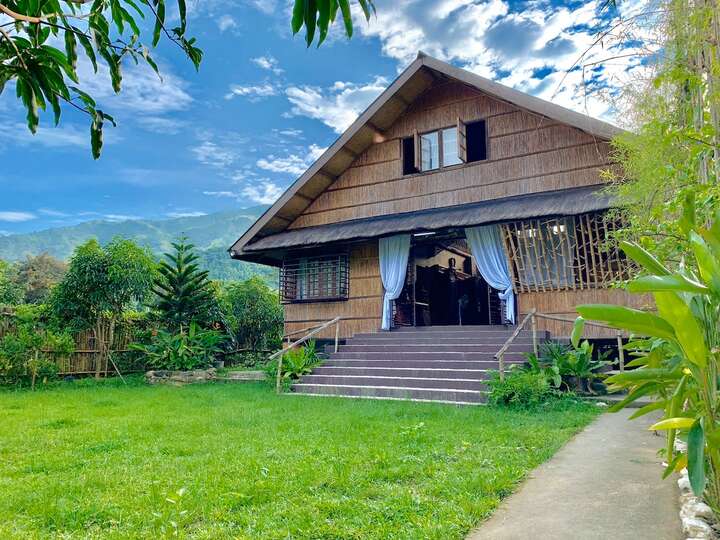 The entire property is exclusive to your group, with two houses that can accommodate up to 16 guests – just enough for an angkan! Balai 1, the main house, has two floors that feature modern and native items from different parts of the Philippines. You'll see wooden chairs, tapayans or clay water jugs, old sewing machines, and woodwork from Laguna used as decor around the house.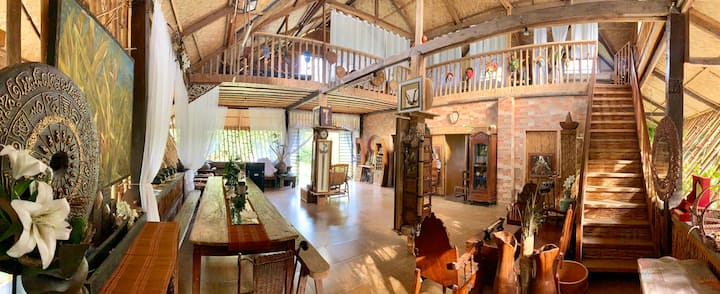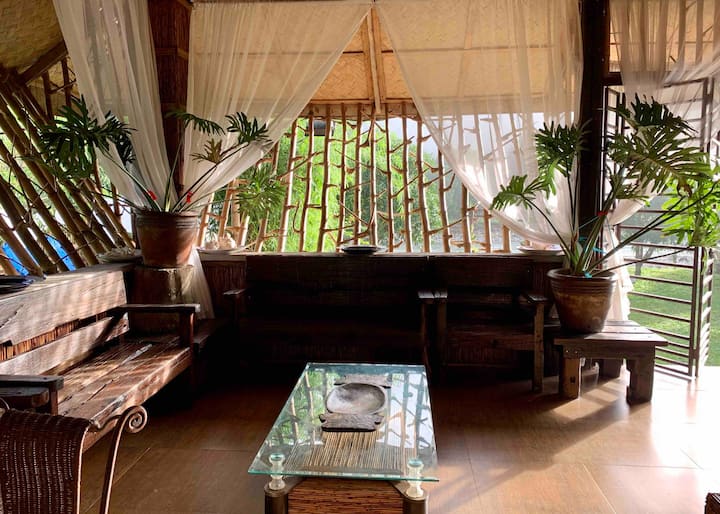 It has one bedroom with a queen bed and four canopy king beds in the mezzanine. Views of the surrounding greenery can also be seen from this room.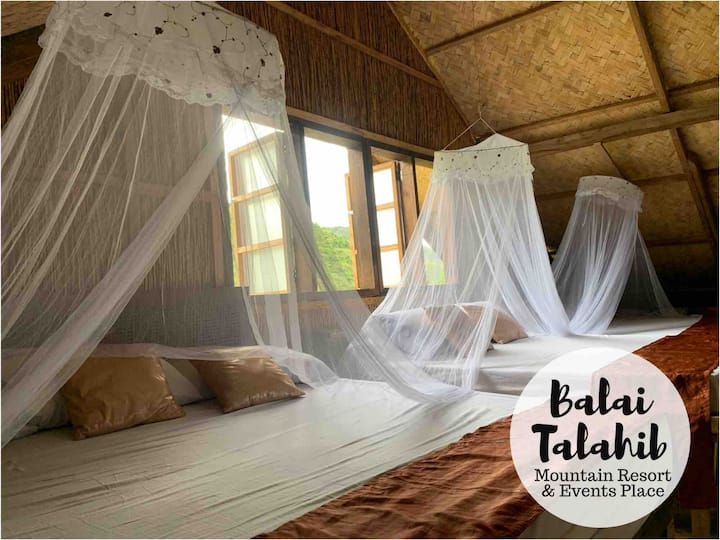 Balay 2 is a smaller house where more beds are found, as well as a small living room featuring more antique Pinoy home decoration. It also has five showers and three toilets.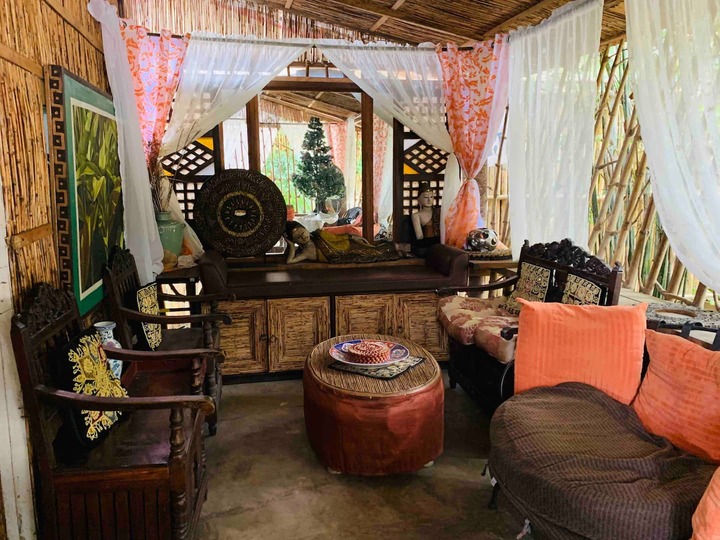 With plenty of outdoor space in the front yard, hosting intimate celebrations with your closest family members would be a breeze. The entire property is pet-friendly too, so do away with the guilt from leaving your furbabies at home when you leave for the holidays. There are three nipa huts around the property too – there's plenty of space to lounge at, just like this hut near Lanatin River.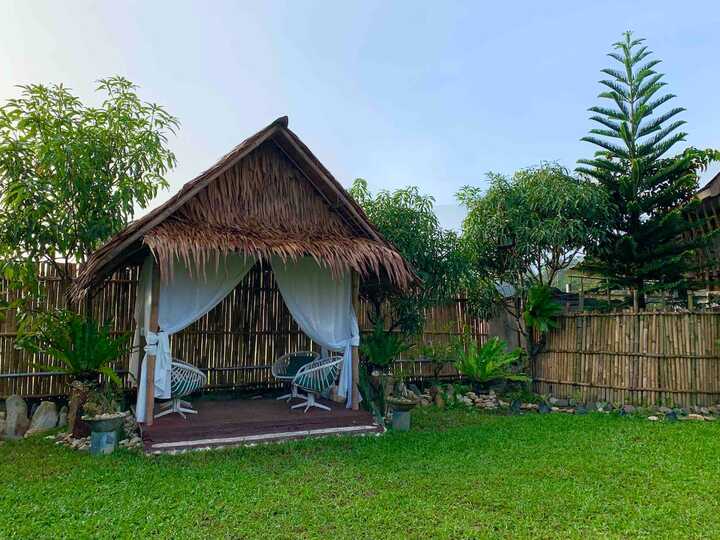 If you don't feel like taking a dip in the river, there's also a steel pool on the property.
Rates at Balay Talahib start at P8,268 per night. Book your stay here.
10 Relaxing Airbnb Getaways in Rizal for When You Need to Recharge in Nature
10 Relaxing Airbnb Getaways in Rizal for When You Need to Recharge in Nature
Kyzia Maramara | Mar 09, 2020
For inquiries and more information on travel requirements, contact the Airbnb host.